How to: Dutch braid bun tutorial by N1kk1sSecr3t
Love braids? Adore updos? Then this double Dutch braid bun is the thing for you!
While we totally love braided looks, we're also equally obsessed with updos. This poses a slight dilemma when it comes to choosing a style to rock (sigh!). Luckily for you, you no longer need to make those hard decisions. We've sought the help of our resident beauty vlogger N1kk1sSecr3t to show you how to create a Dutch braid bun, that's perfect for the gym and formal gatherings alike!
The camps are often split between those working braided strands and those sporting elegant updos. But being the style mavens we are, we like to toe the middle ground and have a stunning Dutch bun perfect for all you indecisive souls. Just watch the video above, or read on for an easy step-by-step guide to get this gorgeous 'do!
How to create a double Dutch braid bun
Loved creating this on-trend Dutch bun? Great! Then why not challenge yourself to creating a lovely fishtail braid side bun while you're at it? Don't worry, it's not as complicated as it seems, but it is as stunning!
Prev Article
Next Article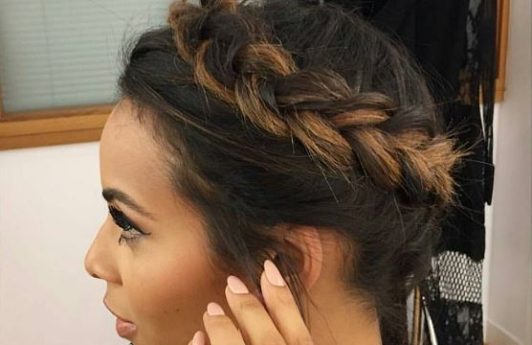 Article
Rochelle Humes rocks a halo braid and it's super cute!
This braid is seriously party-worthy.
See article