18 braids for long hair to inspire your next woven style
Which of these gorgeous plaits for long hair will you choose?
Thinking of trying a new braided style in your lengthy mane, but need a helping of hair inspiration to get you on your merry way? Well, luckily for you, we have shortlisted the best braids for long hair to bring you the hottest and trendiest styles in the land.
1. Double side braids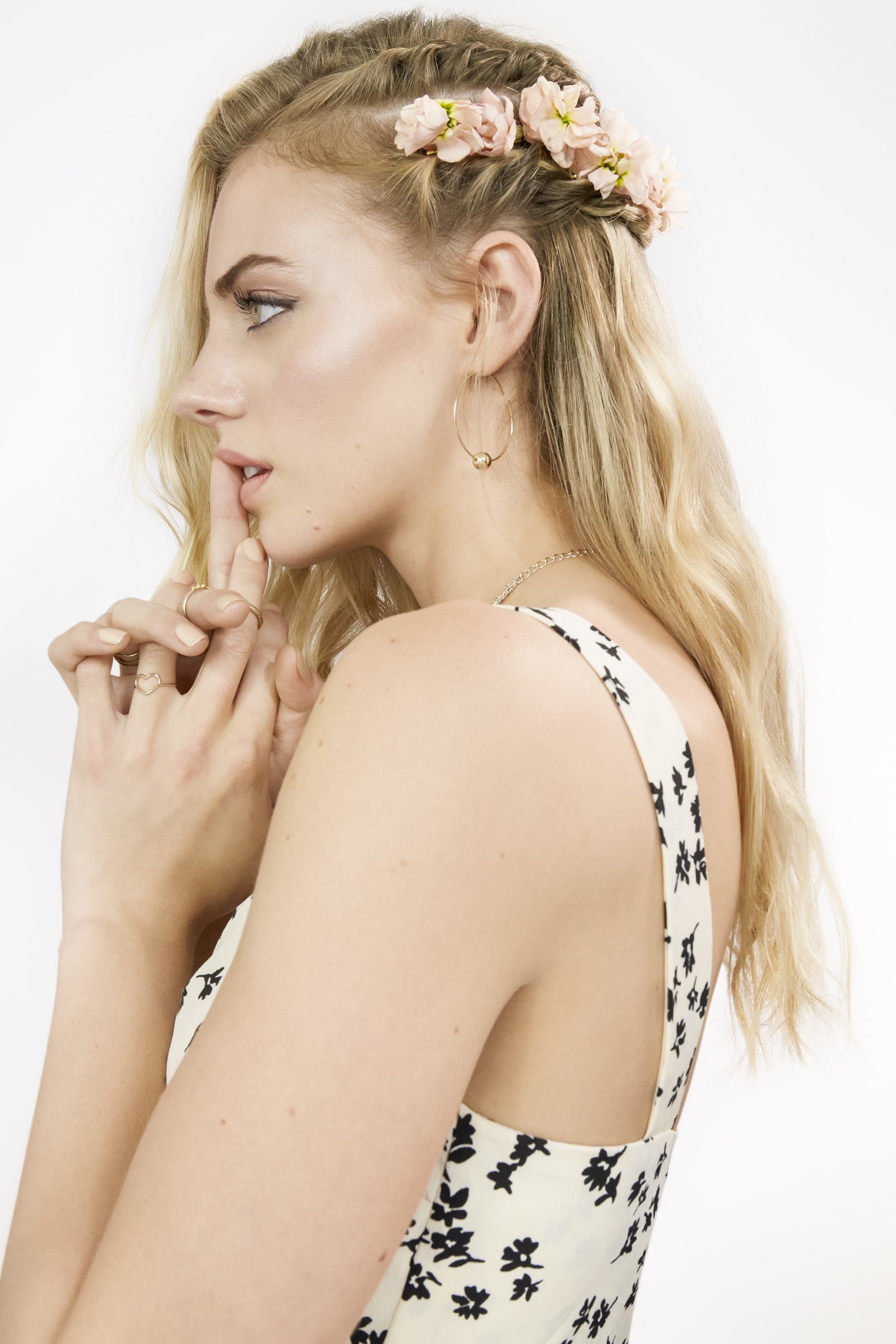 Show off the length of your hair with this double half side braid. With the addition of flowers, this long hair and braids combo is perfect to wear for a wedding.
2. Side French braid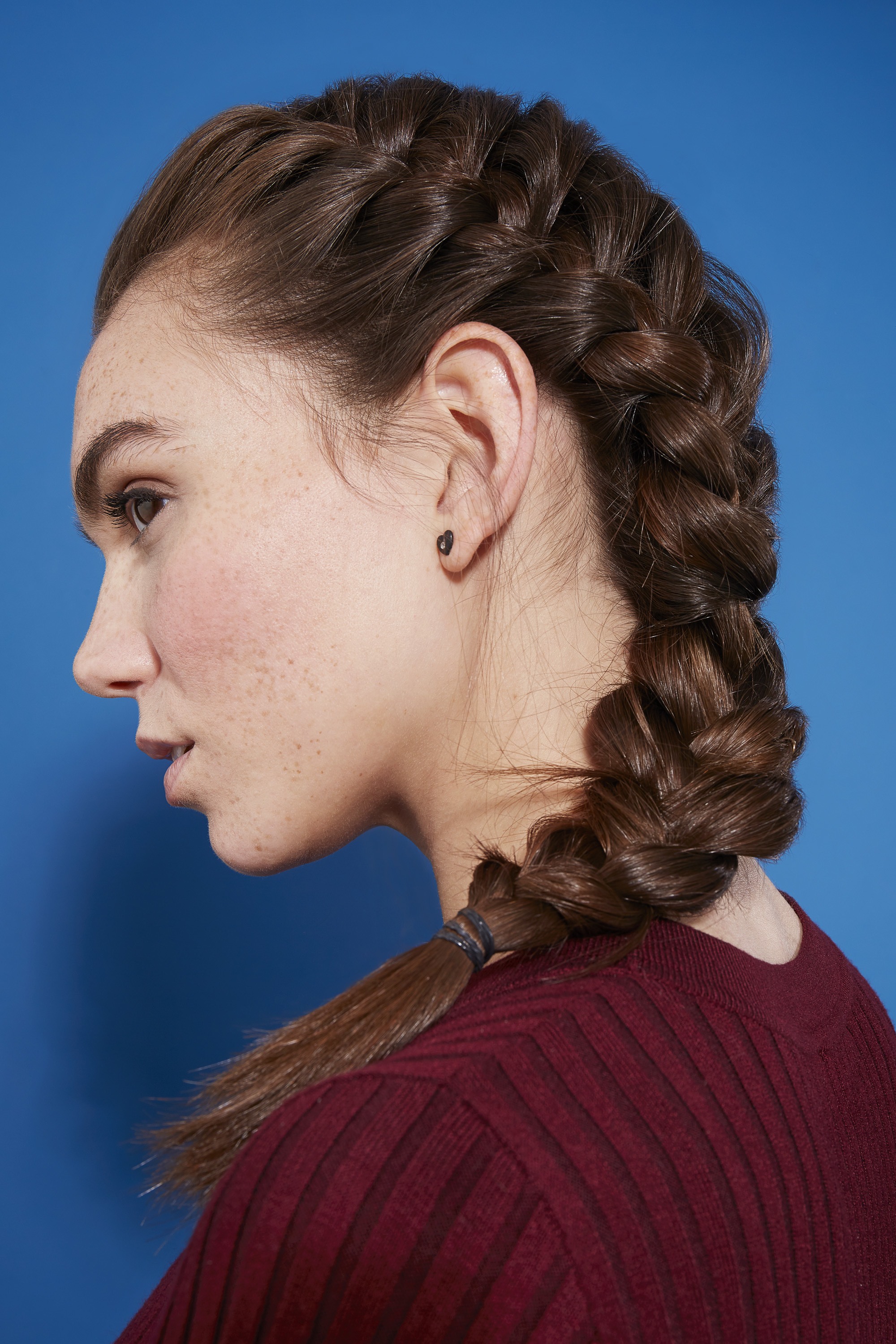 Switch your usual centre French braid to this cool side variation.
Next read: How to create a French braid. 
Editor's tip: Make styling your hair easy with the TONI&GUY Flexible Hold Braid Balm. Helping to give hair structure when styling, this braid balm is ideal for creating and maintaining weaved styles.
3. French braid bun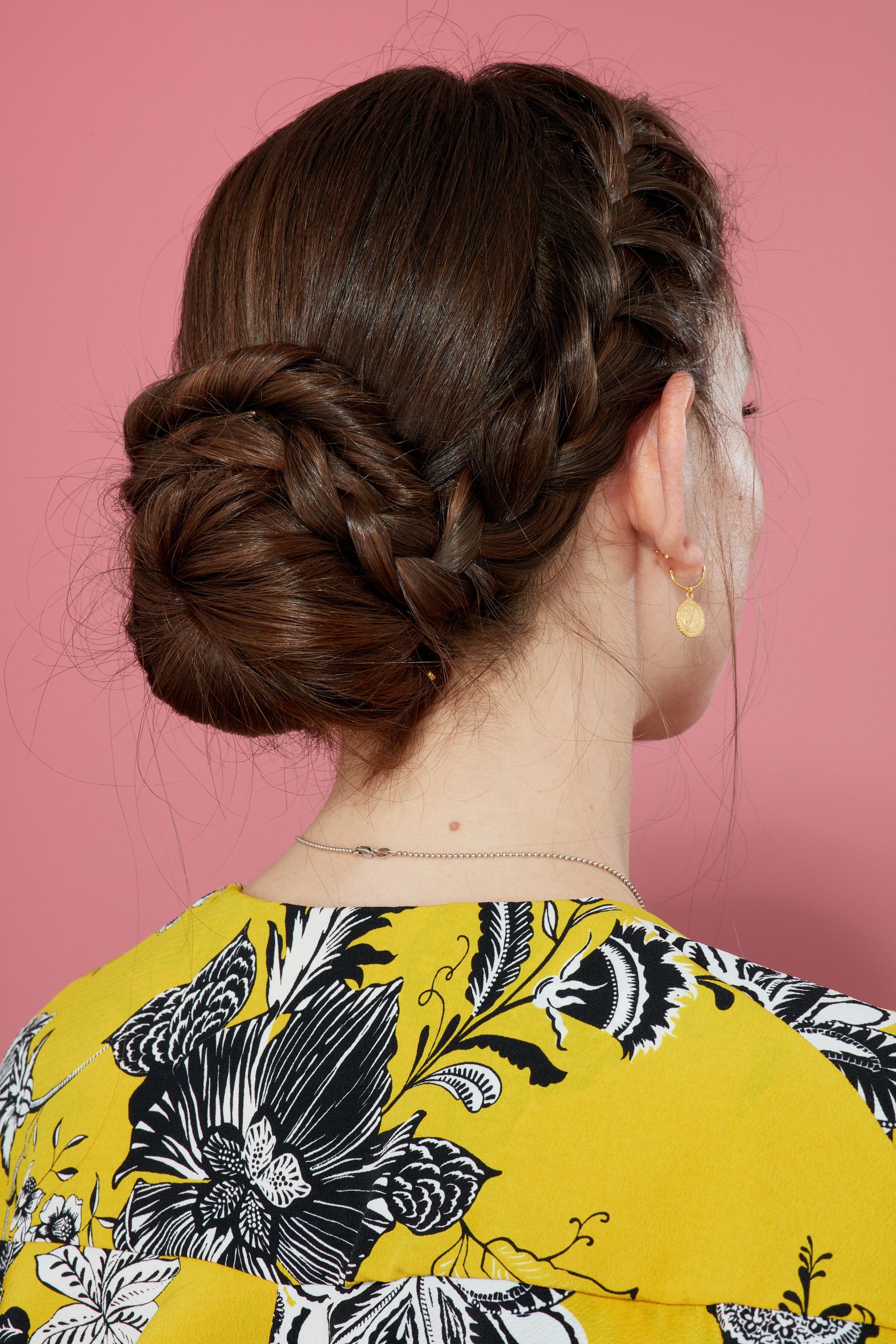 Ready to up your bun game? Try creating French braids along your hairline and securing all your hair in a low bun.
4. 4-strand braid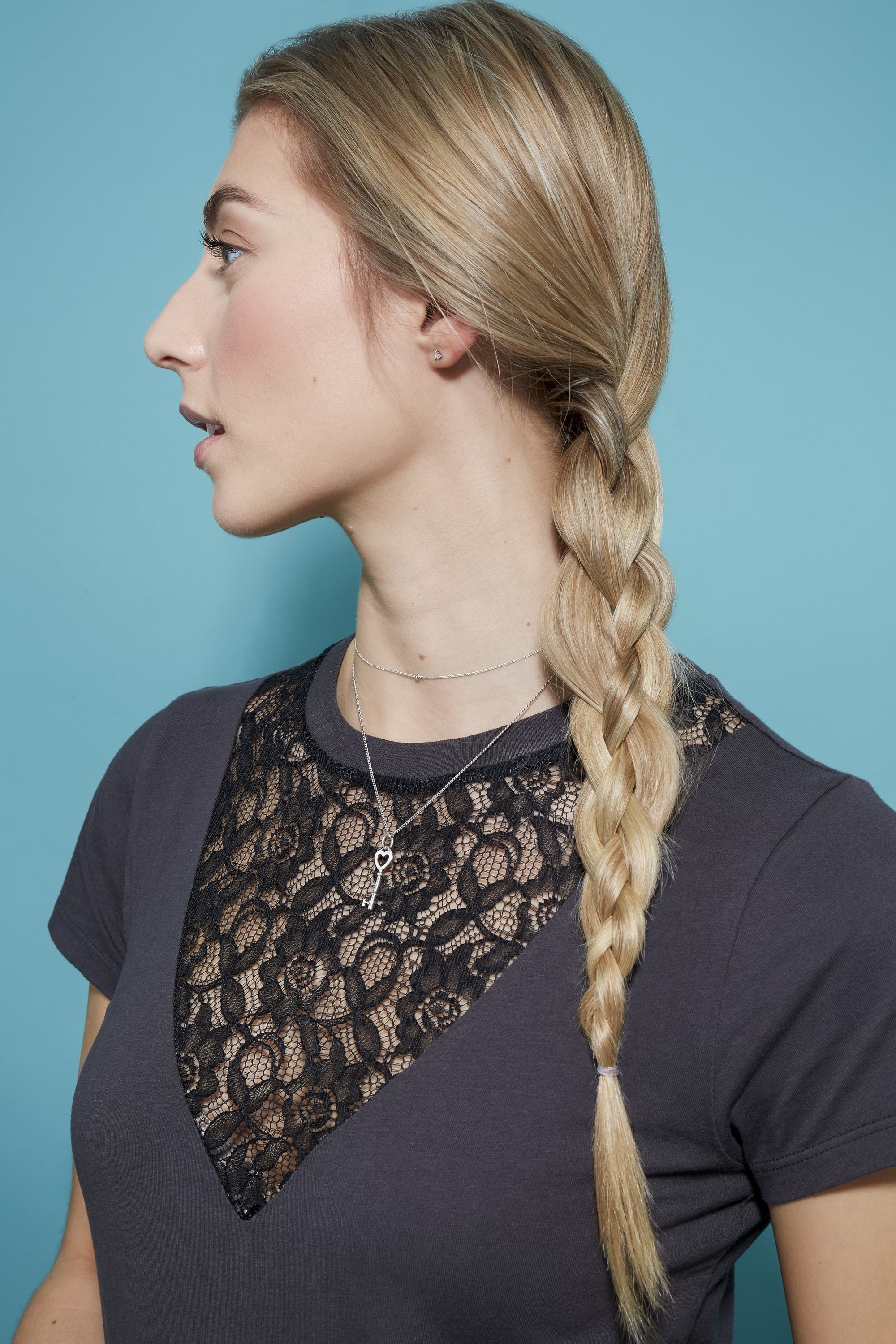 After plait hairstyles for long hair that will challenge your braiding skills? If so, you'll love this 4-strand braid.
Next read: Master the 4 strand braid with our tutorial.
5. Boxer braids
When looking for braid hairstyles for long hair, boxer braids are always high on the list.
Style tip: Wear this protective long braided hairstyle to a HIIT class for the ultimate #gymbunny look.
6. Half-up fishtail braid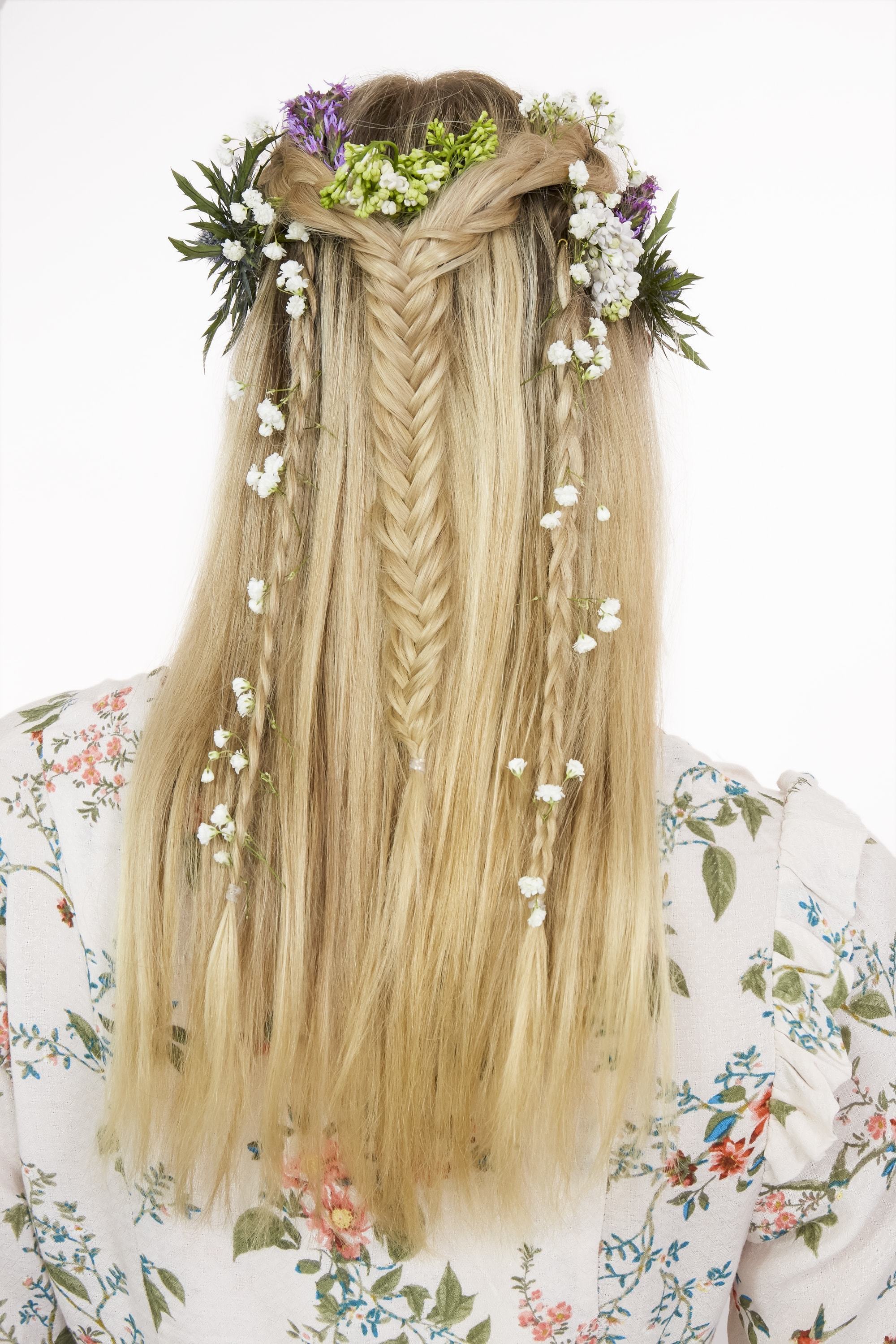 Fishtail braids for long hair are ideal for those wanting something a little different from the traditional 3-strand plait.
Next read: What is a fishtail braid and how easy is it to do? 
7. Crown braid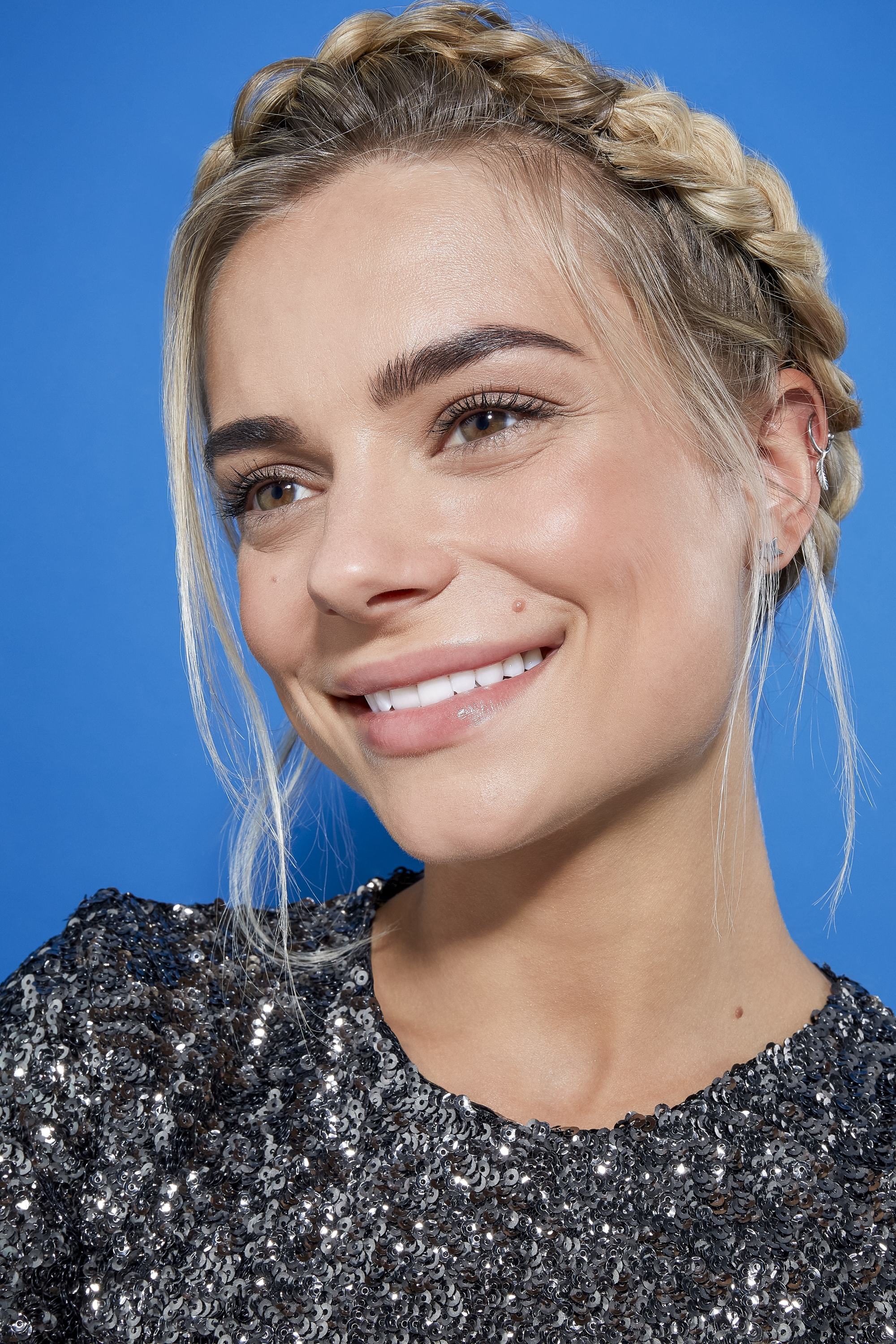 Crown braids make for the most beautiful updo for the summer and best of all, they're super easy to create.
Next read: Learn how to create a crown braid in 8 easy steps. 
Editor's tip: Hold your look in place with a firm hold hairspray.
We love the TRESemmé Firm Hold Hairspray for leaving hair with a natural hold and helping to control flyaways.
8. Fishtail bun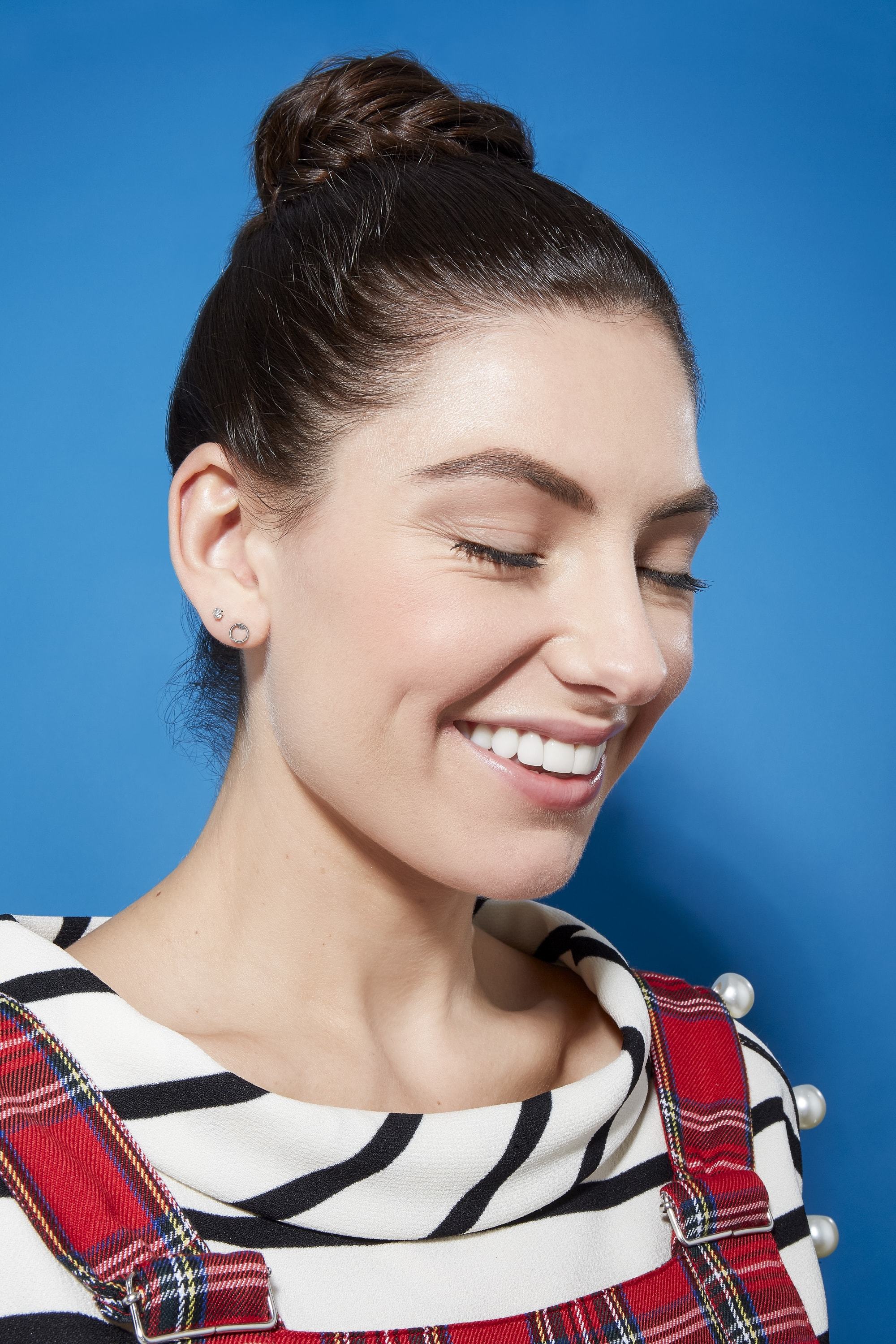 Ready to give your everyday bun hairstyle a braided update? Add a fishtail braid through the length of your and wrap into a bun.
9. Dutch braid space buns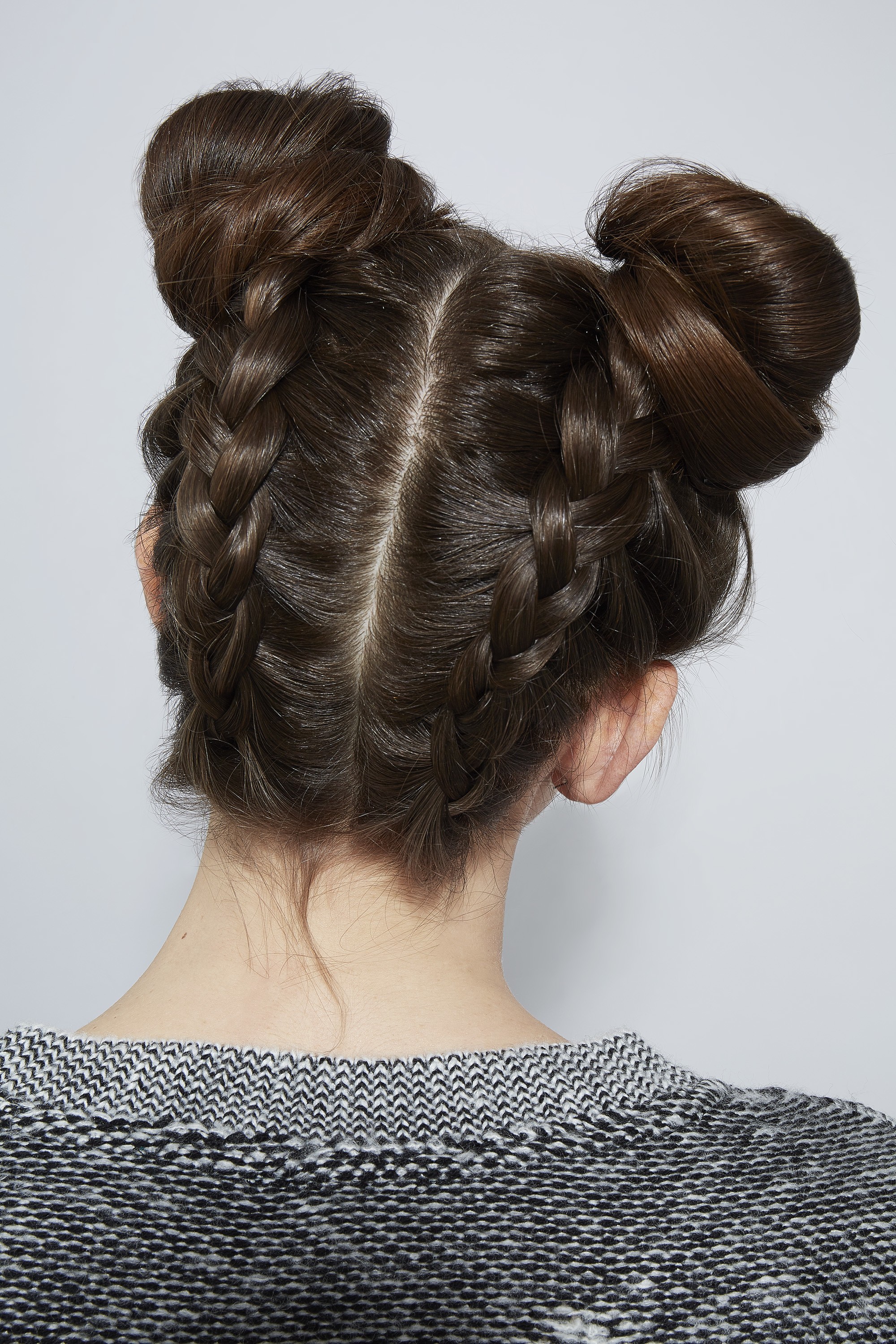 This double Dutch space buns style will have you looking good from all angles.
Style tip: Sprinkle some glitter along your parting for a fun festival look, and go one step further by adding hair rings to your braids.
10. Snake braid
Not just for long hair, snake braids are a cool, unique way to add interest to your hair.
Next read: Interested in the snake braid? Discover how to get the look, here.
11. Ethereal side braid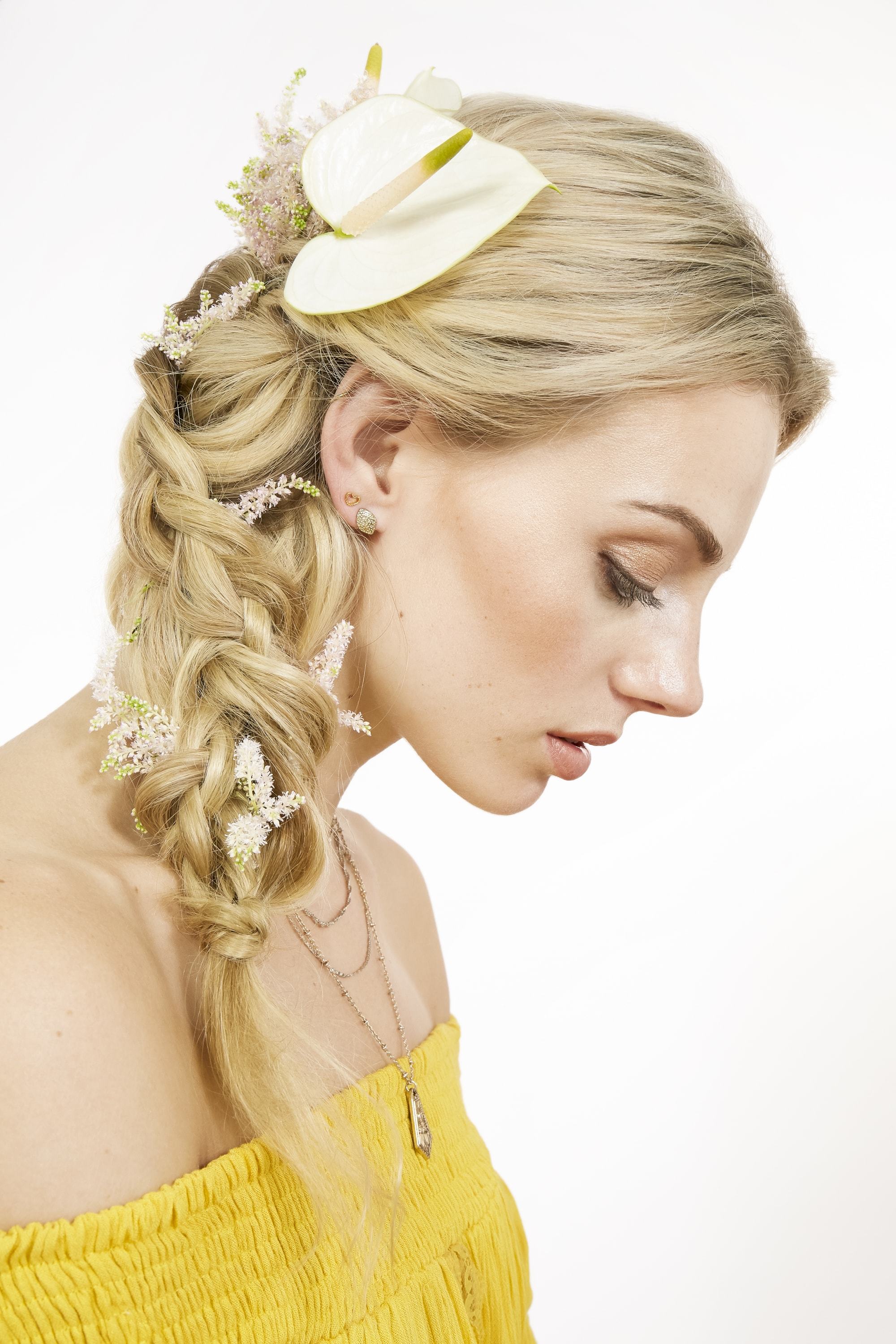 Wearing your long hair in braids for a special occasion? Then why not try this dreamy mixed weave side braid.
Style tip: If the occasion permits, add some delicate flowers to your look for a charming boho vibe.
Editor's tip: Create effortless, undone styles with the VO5 Dry Texturising Spray.
This spray gives a messy look to layers and waves, is perfect for reviving and dry-styling hair, but best of all, it adds grip to your hair making braided styles last longer.
12. Upgraded boxer braids
If you have already tried and tested the boxer braids look (and are ready to give your boxer braids an update), we suggest trying this 4 braid option.  Credit: @indi.hairstyles
Style tip: Do like this Instagrammer and finish the style by combining 2 of the braids together so you have a fuller, plaited pigtail effect!
13. Half head braids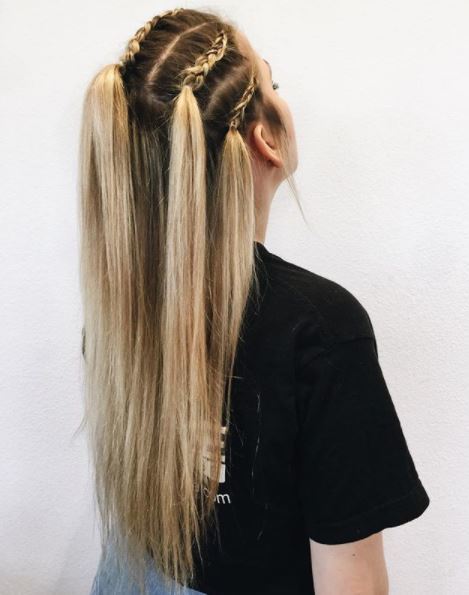 Much like tree braids, this hairstyle is braided from the front of your hairline to the back of the crown, where the braids are then secured. Credit: @laurenmichellemuaa
Style tip: This Instagrammer has finished the look by letting each braid end in a ponytail, however, you can also create mini buns for a picturesque festival look.
14. Side braid ponytail
If your everyday style is a ponytail (we feel you there), give your style a unique twist by adding braids.
Long braids can be incorporated into most styles, but we happen to think they're perfect for a beach holiday, enabling you to give your style an instant refresh that doesn't require any styling tools. Credit: @crepagedechignon
15. Braided space buns half-up
Space buns have quickly become the need-to-try style, however, if you missed the space buns boat, go for the newer, fresher take on the style, with this braided space buns look. Credit: @laurenmichellemuaa
Next read: From how-to to hair inspiration, this is the only space buns guide you'll need. 
16. Waterfall headband braid
Plait hairstyles for long hair offer an array of styling possibilities and this waterfall headband braid is one of our personal favourites.
This intricate braid looks exceptional whether the hair is styled in an updo or let loose, giving you multiple style options with one look! Now that's what we call smart styling. Credit: @missysueblog
Editor's tip: Keep your braided updo in place by spritzing your hair with the VO5 Ultimate Hold Hairspray, which will give you 24-hour humidity protection and all-day hold.
17. Simple single braid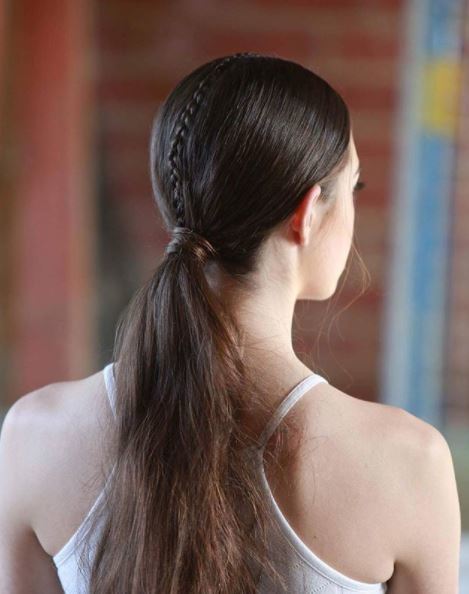 Are you looking for long hair braids that don't require much weaving skill? Then we suggest giving this single braided ponytail a whirl.
Simply braid a small section of your long locks at the front until you reach the nape of your neck (much like a parting braid), before tying your whole look together with a low ponytail. Credit: @wnhairandmakeupstudio
8. Unicorn braid
Need a braided hairstyle with a bit of an edge? Then we suggest trying this glitzy unicorn braid!
Unicorn braids have been popping up on our Instagram feed a lot lately and we can't get over how great they look. Credit: @twistedsister.braids
Editor's tip: Create the ultimate festival look with VO5 Galactic Gold Hair Glitter. Use a damp brush or fingertips to apply the glitter and set with the VO5 Fixing Spray For Glitter.
Prev Article
Next Article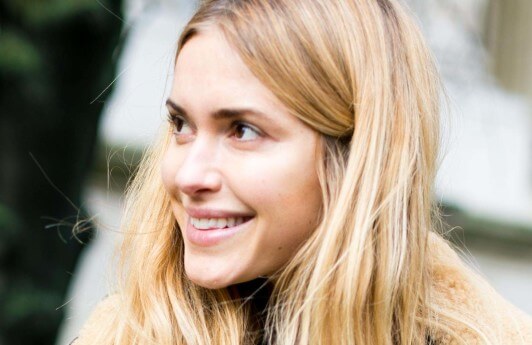 Article
Why we all secretly want long blonde hair
Sometimes, nothing beats a good old classic... 
See article