Kristin Cavallari's new cut is giving Laguna Beach fans all the throwback feels
Let's go back, back to the beginning...
Back in the noughties, Kristin Cavallari became one of the most talked about teens in the world when MTV cast her in Laguna Beach: The Real Orange County, a structured reality show based on a group of high schoolers and their endless love/friend/life dramas.
Any die-hard fans (were you #TeamLC or #TeamKristin?!) will remember that before she became the polished star she is today, fresh-faced Kristin wore her trademark blonde hair in a sweet long bob style, that we all wanted to copy.
Yet although Kristin has been favouring longer styles since those days, she seems to have been inspired by all the other A-listers going for the chop lately (Bella Hadid and J-Lo, we're looking at you!). Yep, she's now returned to reclaim her rightful place on the throne as Queen of Lobs.
Kristin Cavallari has reunited with her old-school lob cut
30-year-old Kristin (now a mother of 3) posted the above snap from behind the scenes of a shoot for her jewellery brand, Uncommon James.
Sharing this photo of her freshly-chopped tresses with her 2.7 million Instagram followers, she captioned the image "Chop chop ✂️", confirming that she has in fact taken the plunge and cut her strands IRL. No faux bobs here!
While she's hung on to her famous, creamy blonde hue and characteristic side parting, this new length immediately took us back to her Laguna Beach days and it's not just us who were instantly transported back to 2004, either!
Fans shared their support for Kristin's new 'do in their droves, posting things like: "LB (Laguna Beach) Kristin is back" and "I love you with shorter hair!! OG Kristin glam! ?" And we'd have to agree with them, she looks fab! 
Editor's tip: To recreate Kristin's tousled, beach waves on lob-length hair, simply wash your mane as usual, then use your hairdryer to blast your tresses until they're around 80% dry. Next scrunch a few pumps of the VO5 Wave Creation Foam through your lengths, before finishing up drying your hair.
And bish, bash, bosh – instant LB hair from the comfort of your bedroom! You can thank us later. ?
Kristin looks stunning with her new shorter cut, so we wouldn't blame you if you're feeling tempted to give it a try yourself! But if you still need a little more convincing, let's see if we can sway you with these 5 Reasons you should get a long bob…
Prev Article
Next Article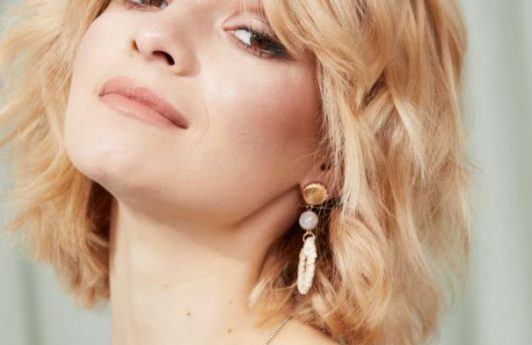 Look Battle
Bobs vs. Bangs
Feeling a bit confused by the different hair terminology? We understand. In a world where there are new styles being created every day, it can get a bit overwhelming. But fret not, as we're here to help clear the air and educate you on the must-know hair terms. Today's lesson: bobs vs. bangs. Bob Hairstyles […]
See article