Kaley Cuoco has short hair again – and it's all for The Big Bang Theory!
She's got a Penny-inspired lob...
It's a known fact that actress Kaley Cuoco isn't one to shy away from experimenting with her hair. In the past, she's gone from long locks to a pixie cut, to dyeing her hair pink. But we're here to tell you she's taken to the scissors yet again in preparation for her return to The Big Bang Theory. So it's official: Kaley Cuoco has short hair again (yay!). Have a look at her fresh new 'do below.
Kaley Cuoco rocks short hair
Kaley took to Instagram to debut her blonde, wavy lob, posting the above picture with the caption "bringing my cut and colour back to its 'Penny' roots".
Of course, by 'Penny' she means her on-screen character in hit TV series The Big Bang Theory, who is renowned for having gorgeous medium-length blonde hair. So, naturally, to get back into character for season 10, Kaley had to return to the Penny hairdo – not that we mind at all!
Luckily, both Kaley and Penny have blonde hair, so there's no need for drastic colour changes for each new season. Imagine, the damage to her lovely locks would be immense! Credit: @normancook
If you ask us, Kaley's off-duty hairstyle isn't that much different to Penny's: it's just a little longer and of a more muted blonde tone, but we love it all the same. Credit: @normancook
Feeling inspired by the actress' blonde hair? See the other celebrities who took the plunge to go blonde here.
Prev Article
Next Article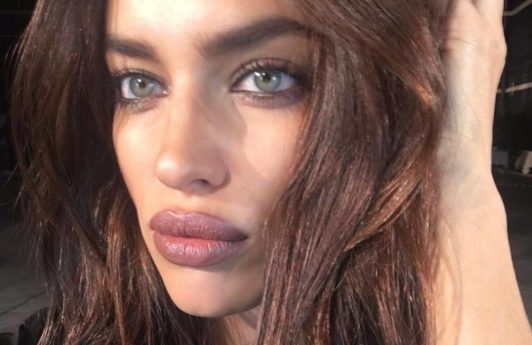 Article
Irina Shayk has us green with hair envy over her latest sultry look!
So long, brown locks!
See article