3 Ways to Blow-Dry Hair: Secrets, Tips & Tricks
Curly, straight, long or short. We have you covered!
Confession time: if you have naturally salon smooth hair, we envy you. Getting luscious, blow-out locks can be hard to achieve without a hairstylist. But don't worry, there is something you can do to recreate those natural-looking waves you've been coveting since forever. Behold: our step-by-step guide on how to blow dry your hair.
Pick one of the tutorials below to get the perfect blow-out for your hair.
How To Blow Dry Hair Wavy
How To Blow Dry Short Hair
How To Blow-Dry Hair Straight
How To Maintain Blow-Out Hair
1. Use products sparingly for the first two days. While styling products are great for enhancing or holding your 'do, too much product will weigh your hair down.
2. By the third day, your roots are likely to need a bit of lifting and freshening. This is where dry shampoo comes in. The perfect tool for masking any oil build-up, dry shampoo can also be used prior to engaging in any physical activity or before sleeping, as it will help absorb sweat and grease before the hair even has a chance to.
3. Sleep smartly and invest in a silk or satin pillowcase. The texture of cotton is rougher on hair and can cause it to crease easily, reducing the lifespan of your blow out.
Shop the article
Hairdryer
*At All Things Hair, we want to help you navigate our modern world with ease. All our market picks are independently selected by our editors. However, when you buy something through our retail links, we may earn an affiliate commission. 
Prev Article
Next Article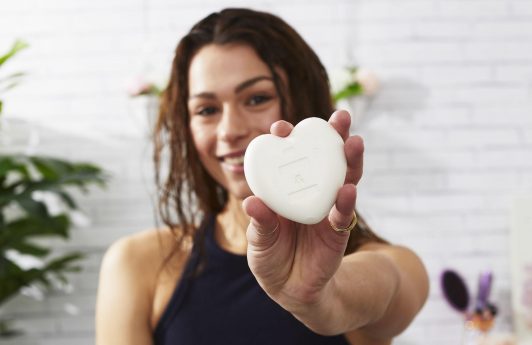 Tutorial
How to Use a Shampoo Bar: Your Step-By-Step Guide
Thinking of transitioning from bottled shampoo to using a shampoo bar? Here's everything you need to know to make the switch.
See article