If you've ever wondered what Vanessa Hudgens would look like blonde — click here!
She's proving she #slays in all hair colours! ?
American sweetheart Vanessa Hudgens is arguably one of the most famous on-screen stars with lush, dark brown hair. But for the the latest episode of So You Think You Can Dance, the star (who is acting as a judge for the show) debuted striking silver blonde hair. Yes, you heard us correctly — Vanessa has possibly joined the light side!
Now we'd be lying if we didn't say it: she looks incredible with her new hue. So, if you haven't had the chance to see her shimmering mane transformation, just keep scrolling!
So, THIS is what Vanessa Hudgens looks like with platinum hair!
When the High School Musical star shared the above Instagram pic of herself with this unexpected, platinum blonde hue, we couldn't believe it was her. She clearly wanted her mane to be a topic of conversation on the set for So You Think You Can Dance, and guess what? It is!
As you can see, her trademark chocolate brown tresses have been switched up for a Khaleesi-inspired shade that makes her look totally magical.
To give her on-trend summer hair colour an extra dose of feminine charm, Vanessa paired her striking 'do with some loose beachy waves, which true fans will know is her go-to hairstyle. #Slay!
Editor's tip: Tempted to go blonde? We suggest trying the TIGI Bed Head Dumb Blonde Purple Toning Shampoo, as this specially-formulated shampoo is powered by violet toners to banish brassiness and brighten blonde hair (yay!).
Though we're not entirely sure if she's dyed her hair blonde for good or if it's the work of a clever wig, either way we think she pulls off the colour brilliantly. Thanks for the #hairinspo, Vanessa!
So, what do you think of Vanessa Hudgens' blonde hair? Share your thoughts with us on our Twitter page, @AllThingsHairUK, now.
Prev Article
Next Article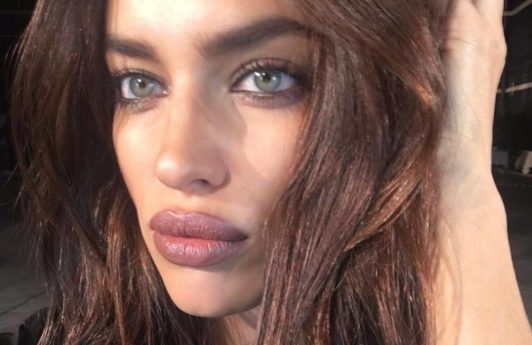 Article
Irina Shayk has us green with hair envy over her latest sultry look!
So long, brown locks!
See article