The most beautiful thick box braids to inspire your next style
We don't often think sizes matters, but when it comes to thick box braid hairstyles, bigger is always better!
Now that we've finally crawled out of the throes of Winter, we bet that you're on the hunt for a fresh new look to kick off Springtime in style, right? Then how about trying thick box braids? We know this might not sound like the light and breezy hairdo you had imagined for warmer weather, but the popular '90s hairstyle is having a major revival!
As a protective 'do, thick box braid hairstyles have long been a go-to look for naturalistas. And since they're relatively low maintenance (not to mention stars like Zoe Kravitz, Solange and FKA Twigs having rocked the look), box braid hairstyles are in seriously high demand.
However, don't worry if you don't know how to style thick braids like these A-list celebs, because we've rounded up the best looks from Instagram to inspire you!
Instagram ideas about thick box braids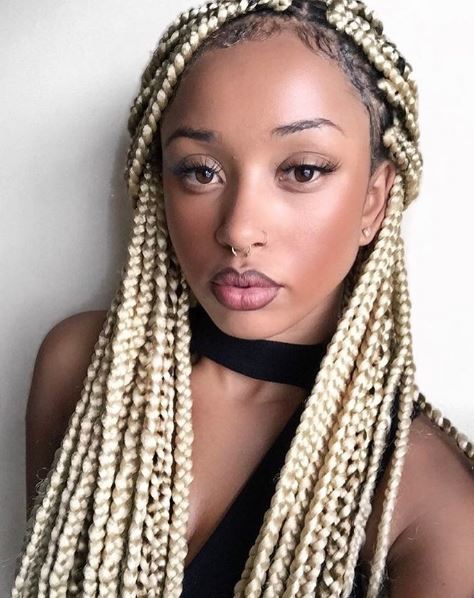 Lighten up
Want to find out if blondes really do have more fun? Then there's only one way to know for sure – brighten your mane with a stunning blonde hue! Thick box braids might already be a bold look to rock alone, but with the addition of a light hair colour, each woven strands will earn you that many more style points.
For some super on-trend hair inspo, just look at the above Instagrammer! The contrast between black roots and blonde braids make a big statement, yet somehow give off a subtly elegant vibe, too. Credit: @indianaifill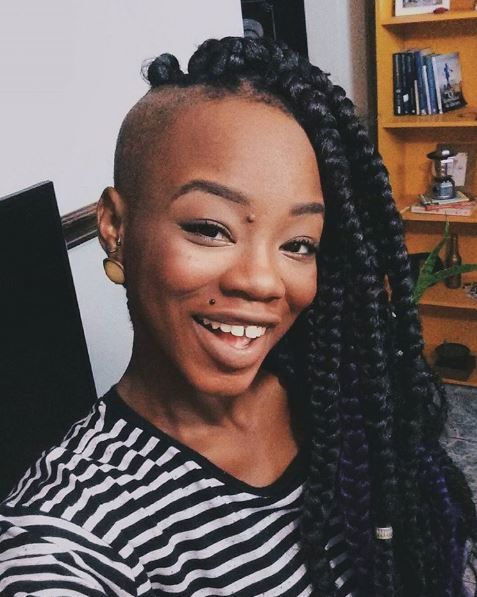 Shaved sides
With every hairstyle, there comes a point where you're simply bored of the same look day-in-day-out. So if you're ready to break free from repetitive styling, we think this half shaved box braid hairstyle will be perfect for you.
Thick box braid hairstyles lend themselves amazingly well to so many looks – and with this 'do, you'll be giving your thick box braids a hot 2-in-1 style update! Credit: @cruzaretha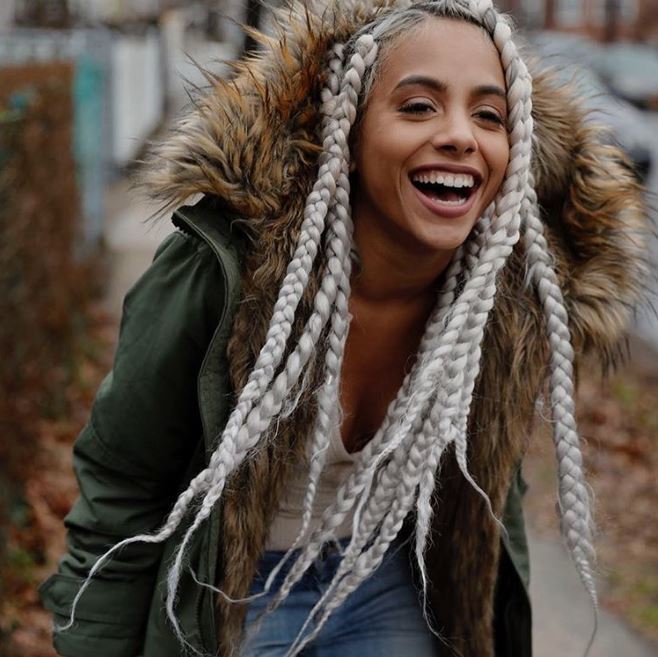 Ageless style
Grey hair has been one of the biggest hair trends over the last few months, being splashed all over the runways and fashionable city streets. So why not join the styling elite and adopt this age-defying hue in your braided mane?
Learning how to style thick box braids is a piece of cake when rocking grey strands, because you can let the steely tones do all the heavy lifting! Just leave your braids down and free to move, and watch as every head turns your way. Credit: @crystalannrod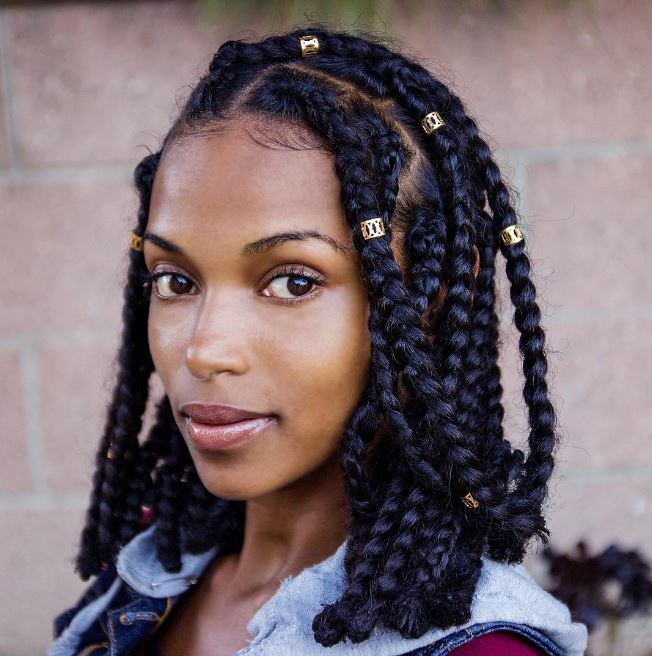 Lob braids
Ideas about thick box braids are not limited to Rapunzel-length locks, don't you know? This mid-length lob looks stunning and can be worked into many great hairstyles, just like longer braids.
We know that cropping your hair isn't something to be taken lightly, with many aspects to consider before making a commitment. However, if you have made your mind up to the plunge, don't forget to check out our top tips on picking the right haircut for you. Credit: @kersti.pitre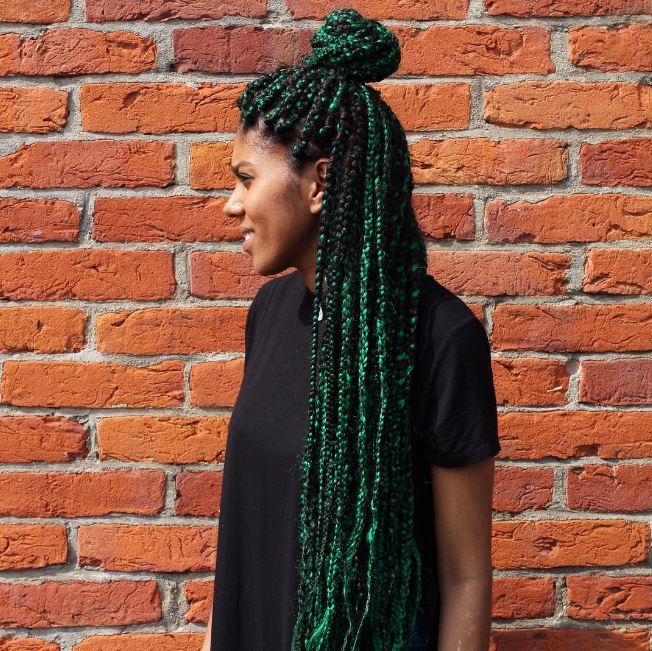 Green with envy
We've seen how well blonde and grey hues work for woven locks, so now it's time to take a turn on the dark side. Green hair is one of the latest colour trends taking the celebrity world by storm, and is definitely one you should make a note of!
From Hilary Duff to Kylie Jenner, and then Rihanna (have you seen her Lady Liberty look for Paper magazine?), 2017 is fast becoming the year of green hair!  Credit: @nstaytler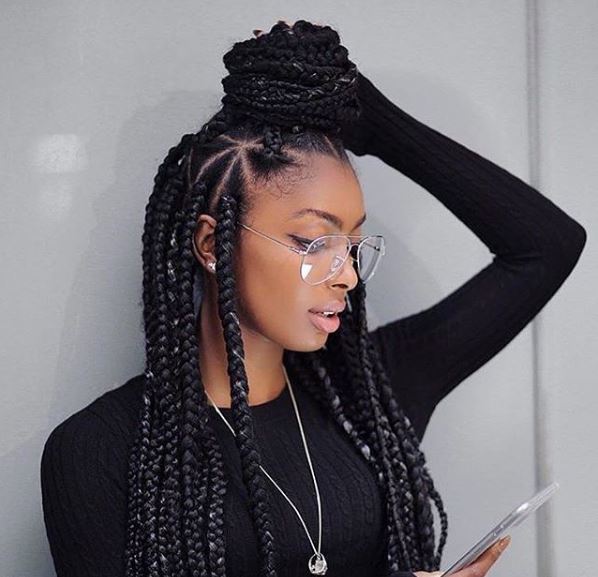 Triangle braids
Triangle braids are the perfect alternative to traditional thick box braid hairstyles. And to really show off your triangle braids, work your strands into a chunky half-up, half-down top knot hairstyle, which will make your unique parting shape a key feature of your 'do! Credit: @beautycreationsinsta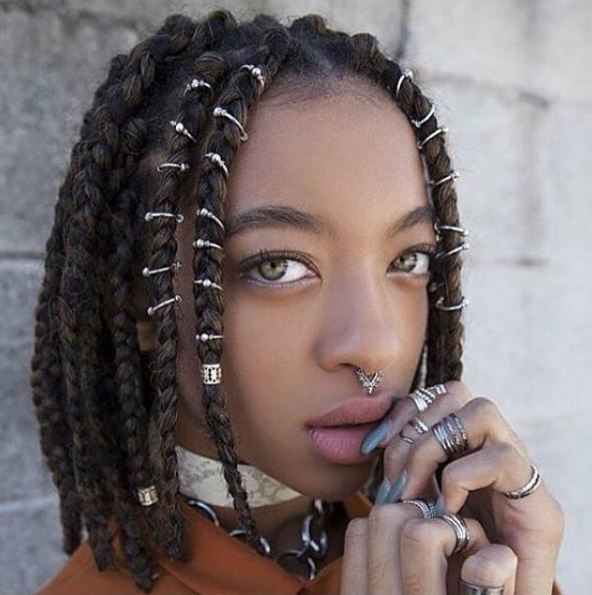 Get jazzy with jewels
Low on funds but need a way to up your style in an instant? Then raid your jewellery box in search of super fun and edgy accessories to work into your thick box braids. Simply do like the above Instagrammer and add a range of different hair jewellery to your braids for a bohemian, festival-ready look. Credit: @zolee_g 
Did you love our round up of the best thick box braid styles? Then check out our Black Hairstyles page for major #hairinspo. From celebrity inspiration and how-to video tutorials, you're sure to be tempted to rock new tresses every day of the week!
Prev Article
Next Article
Tutorial
ATH reveals why using flexi rods on natural hair is the easiest way to create curl definition
Bouncy curls without heated styling tools? Yes, please! This is how to use flexi rods on natural hair... 
See article