One to watch: Why SZA is our latest hair crush
Don't know who SZA is? You will soon...
So, are you asking yourself: who is SZA? While she may not be a household name just yet, you're likely to have heard her work without even realising it. The rising star featured on and wrote the first track of Rihanna's album Anti, and has even written songs for Beyoncé! Yep, she's affiliated with Queen Bey herself – bet we have your attention now, don't we?
Launching her music career in 2012, and with a string of mixtapes and EPs under her belt, it is SZA's latest body of work CTRL that is set to take her to new heights.
However, besides the ethereal sound, the single's most mesmerising and stand-out feature has to be SZA's hair. Having pitched her as our one to watch this year, we look back at her hair evolution throughout her young, yet impressive, career! Take a look…
Why SZA is #hairgoals…
1. SZA isn't scared of experimenting
After losing her hair during high school due to illness, and through failed attempts at chemical treatments and experimentation with bleached hair, it seems that SZA has now taken a different hair approach. And doesn't she look absolutely beautiful?!
Matching her alternative R&B sound and eccentric style, SZA's latest and hotly anticipated album see's the singer-songwriter wear her hair big and bold with masses of volume and beach waves on the cover. Credit: @sza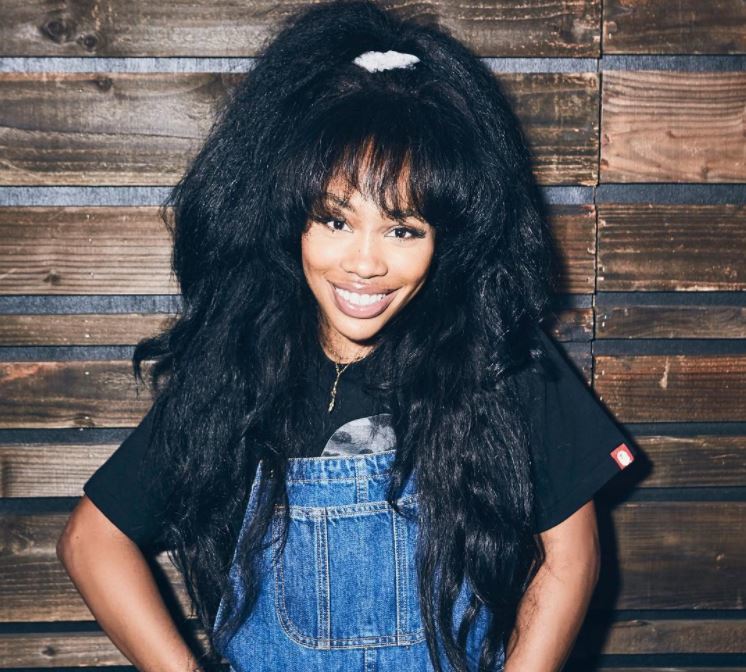 2. Her hairstyles are totally achievable
Letting her hair take centre stage, SZA looks incredible in this Instagram post. The half-up, half-down hairstyle allows the 26-year-old to add extra height to her and let's take a moment to appreciate those adorable full bangs! Credit: @sza
3. And she loves braids!
Showing us that she is not a one trick pony, SZA surprised us all with a brand new braided 'do! In this post, the singer takes on some hot box braids and utterly transforms her look, while also providing her mane with a protective style. Credit: @sza
Editor's tip: To keep your natural hair in tip-top condition, we suggest using the TRESemmé Oleo Radiance Bi-Phase Conditioning Mist for glossy and healthy-looking hair every day.
Psst! Don't forget to head on over to our Black Hairstyles page for heaps of on-trend looks and the latest afro styles to try now.
Prev Article
Next Article
Gallery
Black hairstyles with fringes: Instagram's best
Your one-stop shop for black hairstyles and bangs!
See article