The Afropunk festival line-up will give you serious envy!
This year's Afropunk festival features amazing artists with epic hair to match!
Afropunk London 2017 is almost here and the line-up has finally been confirmed (we're looking at you Willow Smith and Corinne Rae Bailey!). But for those of you who don't know, the Afropunk festival celebrates black punk culture and is the place to be if you want to see the infinite beauty of black music culture, fashion and hair.
With that in mind, we feel it's our duty to share with you the Afropunk London artists we're most looking forward to seeing, as well as their Insta-perfect hair! So, just keep reading for all the 'fro-tastic styles and don't forget to follow these lovely ladies on social media.
Afropunk festival: The best hair from the line-up
Clara Amfo's fluffed out afro
Radio One DJ and presenter Clara Amfo's voluminous afro never fails to wow us. And in the envy-inducing picture above, her pretty 'fro has been fluffed out, making it look larger and more beautiful than ever! We can't wait to see what she'll do to it for the Afropunk festival this year. Credit: @claraamfo
Sate's box braided mohawk
All about that Rock 'n' Roll life? Then prepare to fall in love with rock singer Sate's edgy box braided mohawk! Looking as cool as it sounds, this platinum 'do takes daring to a whole new level, with both sides featuring a sharp buzz cut.
This beautifully bold hairstyle taps into the punk theme of the festival, and is perfect for ladies who want a head-turning look! Credit: @stateofsate
Corinne Bailey Rae's headwrap
Fully wrapping your tresses in a headscarf (a la Corrine Bailey Rae) not only makes for a really low-maintenance look, but also a super glam one. But that's not all: it's even a great way to help protect your black hair from the elements – bonus! Credit: @corinnebaileyrae
So, if you're looking for way take your hair game from zero to hero in a jiffy, just go put your records and a silk scarf on (get it?!).
Connie Constance's golden afro
Want to brighten up your Vitamin D-deprived coils for Afropunk London? Just look to futuristic soul singer Connie Constance's golden locks for some inspo! Anyone else getting major Foxy Cleopatra vibes? Credit: @itsconniesworld
Editor's tip: When you dye your hair, remember swap your usual hair care system for one specifically formulated for colour-treated locks, like the Dove Colour Care Shampoo and Conditioner.
Jamz Supernova's Marley twists
A-list ladies such as Brandy, Solange and Keke Palmer have all coveted Marley twists – and totally slayed! And when DJ Jamz Supernova isn't wearing her pretty natural hair out, she's rocking Rapunzel-worthy Marley twists, too.
We don't know about you, but she's definitely got us aching for longer hair! Credit: @jamzsupernova
Nao's Diana Ross-esque crochet curls
Nao's sensual R&B soul music is informed by a clutch of '90s and '70s artists; so it comes as no surprise that her hair game is also inspired by these prominent style eras.
If you feel like channelling your inner Diana Ross, remember to keep this fun, flirty and disco-perfect crochet hairstyle on your radar! Credit: @this_nao
Lianne La Havas's side-swept 'fro
You heard it from us: Lianne La Havas has a voice that can shatter your soul and hair that can make you fall in love!
When Lianne isn't rocking her signature pineapple updo, she's pinned it to one side for an effortlessly romantic look. Seriously, one glance at her pretty, coily 'do will make you swoon. Credit: @liannelahavas
Little Simz' short hair and hat combo
Little Simz has been compared to the likes of Lauryn Hill and is rarely spotted without a hat on. From baseball caps to beanies, her social feed proves that they're cool, work a treat with the latest athleisure/streetwear movement and are perfect for lazy girls. Credit: @littlesimz
Mahalia's bangs and curls
Mahalia is one of this year's most exciting (and most mysterious!) new artists who we're eager to see perform at the Afropunk London event. She often rocks a sultry, eye-grazing fringe – and we think we know why.
The look draws attention to her amazing eyes and emphasises all the right angles of her face shape. We particularly love how her feathery, full fringe pairs perfectly with her loose curly hair, giving us all major envy. Credit: @mahalia_music
Nadia Rose's space buns
Like everyone else, we're currently crushing over the space buns trend – and grime artist Nadia Rose's pretty, sleek ones have definitely grabbed our attention.
If you're looking for a simple and fun way to jazz up your space buns (or any hairstyle for that matter!), just add some glitter and sparkle the night away. Credit: @nadiarose
Hannah Faith's golden box braids
While no braided hairstyle can compare to Janet Jackson's original box braids from the Poetic Justice film, we reckon Hannah Faith's stylish, golden braids come pretty close. This Afropunk-perfect style is fiercely empowering, pretty and protective, all in one. Credit: @hannahfaith__
But if this isn't bold enough for you, how about taking inspiration from the rainbow and unicorn trends flying around? Just rock box braids with multiple colours for the ultimate woven hairstyle.
Willow Smith's short funky dreads
It's safe to say that Willow Smith is a fan of experimenting with different looks, in both her hair and fashion choices. From cornrows to long dreadlocks, her urban-chic style epitomises the essence of Afropunk.
We particularly love it when she wears her short, funky dreads down, making for the ultimate cool-girl look. We can't wait to see her whipping them back and fourth! Credit: @willowsmith
Loved all these Afropunk festival styles and can't get enough beautiful black hair looks? We understand. From pretty wedding 'dos to festival-perfect hairstyles, find all the #hairinspo you need on our lovely Black Hairstyles page.
Prev Article
Next Article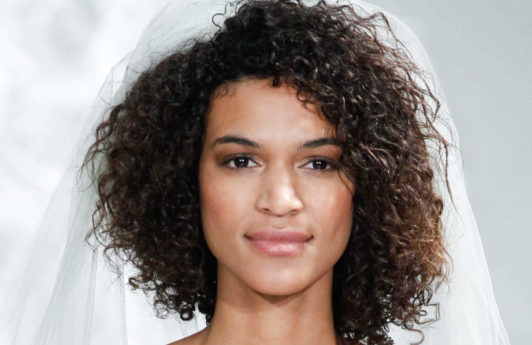 Gallery
Beautiful black wedding hairstyles all brides-to-be will love
Time to up your hair game for the big day. 
See article