Vanessa Hudgens just got the coolest bangs ever – have you seen?
She's definitely raking in the fringe benefits with this new cut...
Actress and boho-hair queen Vanessa Hudgens certainly isn't one to shy away from switching up her looks. Over the last few months she has served us (and slayed) some mesmerising short hairstyles, like her on-trend boyfriend bob and her sultry sleek lob. But now she's done something even more drastic: she's got the coolest set of bangs ever!
Now let us tell you: her bangin' bangs are working for her on every level. And if you haven't had a chance to see her mane update, scroll down below.
Have you seen Vanessa Hudgens' new bangs?
Lately, the High School Musical star has been taking herself further and further away from her once signature, long boho hairstyles, instead opting for shorter, sleeker looks full of runway vibes. So when she shared the above photo to her Instagram, we were immediately struck by her new wavy hair with bangs.
In the picture, it's clear to see that Vanessa has had textured, eyebrow-grazing blunt bangs cut in. Her hair has also been fashioned into high-impact, playful waves, perfectly complimenting her new It-girl fringe.
Th whole look feels totally fresh and practically radiates carefree, rocker-babe vibes – well, we wouldn't expect anything less from the style queen!
Editor's tip: To get Vanessa's tousled, wavy finish, we suggest spritzing your hair with the TONI&GUY Sea Salt Texturising Spray. This will help to accentuate any natural waves or movement that you have and take your mane game to new heights.
This roughed-up style has got us itching for a mane change ourselves and we're very curious to see what she'll do next… Watch this space!
Feeling inspired by Vanessa's cool-girl bangs and now considering getting a fringe yourself? Then you'll want to head on over to our Bangs & Fringes page, where you can discover all the latest ways to wear it, as well as some expert tips and tricks!
Prev Article
Next Article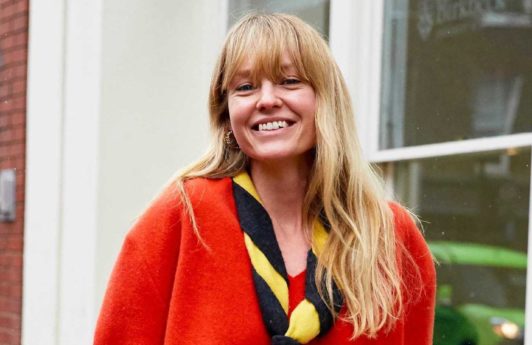 Gallery
8 Spring Haircuts & Trends to Copy This Season
Spring into the new season with our edit of the best spring haircuts of 2020.
See article