6 Timeless haircuts with bangs
These hairstyles won't be going out of fashion any time soon...
Bangs have been around forever, and they've always been a big hit with iconic celebrities like Sandra Bullock, Alexa Chung and Taylor Swift. But with so many new types of fringes coming about (like micro fringes, for example), it can be hard to decide which one is right for you. If you're after a timeless 'do that will see you through the years, it makes sense to opt for a haircut that will never go out of fashion. Discover the 6 of the most timeless haircuts with bangs below.
6 Timeless haircuts with bangs.
Long shaggy bob with bangs
A long, shaggy bob is certainly a cut that will stay be in style for many years to come. Perfect for those who love to rock a laid-back, bed head-inspired 'do, the shaggy bob hardly requires any styling. The key to pulling off this look is to leave your locks a little messy (but not too wild), so you really can get away with not styling your hair in the mornings – bonus!
Super long hair with blunt bangs
For a more refined, sophisticated look, meet one of our favourite haircuts with bangs: super long locks with a full, blunt fringe. This look will work a treat if you have naturally thick, long hair, but if not, don't worry: you can totally fake long locks with the help of some extensions!
To get a super full, heavy fringe, ask your hairdresser to cut in bangs that start from in between the front and middle of the top of your head. Why? Well, the more hair you cut into a fringe, the thicker it will look!
Classic rounded bob with bangs
For a classic and timeless, Katie Holmes-inspired 'do, style your hair into a classic rounded bob that falls just below your chin. For this look, your fringe doesn't have to be super full; instead, make it textured and light so that it doesn't look too harsh when paired with your short, stylised bob.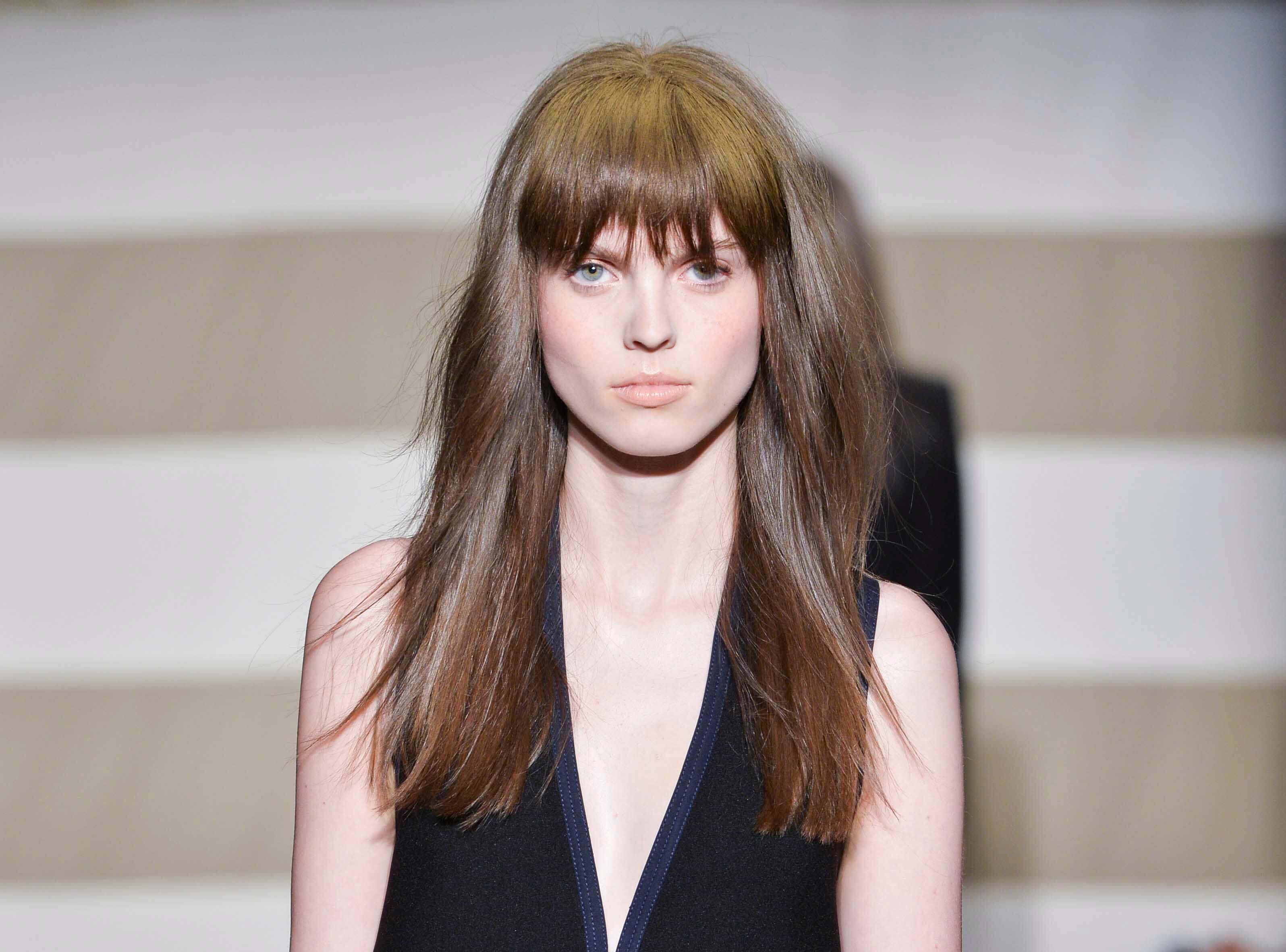 Layered hair with a choppy fringe
Fact: fringes look stunning when paired with layered haircuts. This is especially good news for those of you who like to wear your hair down. If you don't currently have any layers, know that to rock this look, they can be either short or long.
We recommend getting a few face-framing layers near the front, too, for added body and volume. Remember to ask your stylist to cut into the ends of your fringe with a pair of scissors to create that edgy, choppy fringe look that's super stylish and seasonless!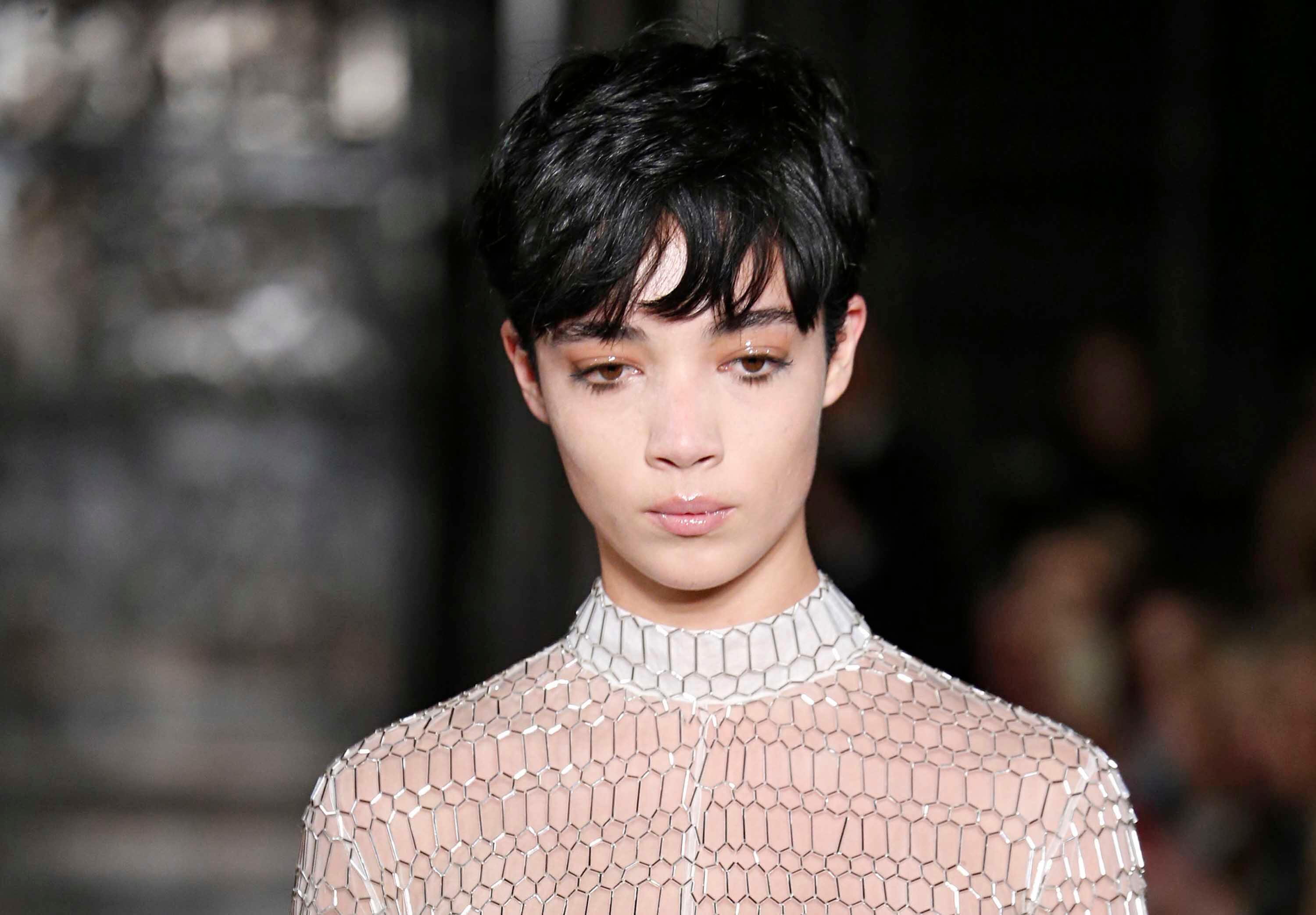 Pixie crop with messy bangs
Love rocking a short haircut? You'll be happy to know that pixie crops are a timeless hairstyle that suit women of many ages (just look at Emma Watson, Anne Hathaway and Sharon Stone for proof). To make your hairstyle a little more edgy, pair your pixie with a messy, textured fringe.
Bowl cut with bangs
Although back in the day, the bowl cut didn't boast the best of reputations (it was traditionally seen as an easy hairstyle that can be achieved without the need to visit the salon), nowadays, however, it has become a much more stylish and respected 'do.
When styled with bangs, it actually looks super hot with just the right amount of edge. Just remember to ask for some feathered layers to avoid your bowl cut looking too thick and heavy.
So, which of these haircuts with bangs will you try?
Prev Article
Next Article
Gallery
6 Fantastic A-line With Bangs Hairstyles We're Obsessed With
Here's how to rock an A-line with bangs hairstyle, according to Instagram!
See article