Super cute bangs for every face shape: Finding your fringe match
Now everybody can rock a fashionable fringe!
Thinking of joining the bangs gang? We don't blame you. This summer, it looks like everyone – from A-list actresses to catwalk stars – is jumping on the fringe trend and making it their own. Even for those of us who've never so much as given bangs a second thought, the idea is kind of starting to sound more and more appealing as we begin to uncover the numerous possibilities.
Of course, one of the first – and most important – things to consider is how a fringe will work with your face shape. So, without further ado, may we present you our guide on how to find your perfect match (and before you get too excited, we're just talking haircuts here!).
Finding the perfect bangs for your face shape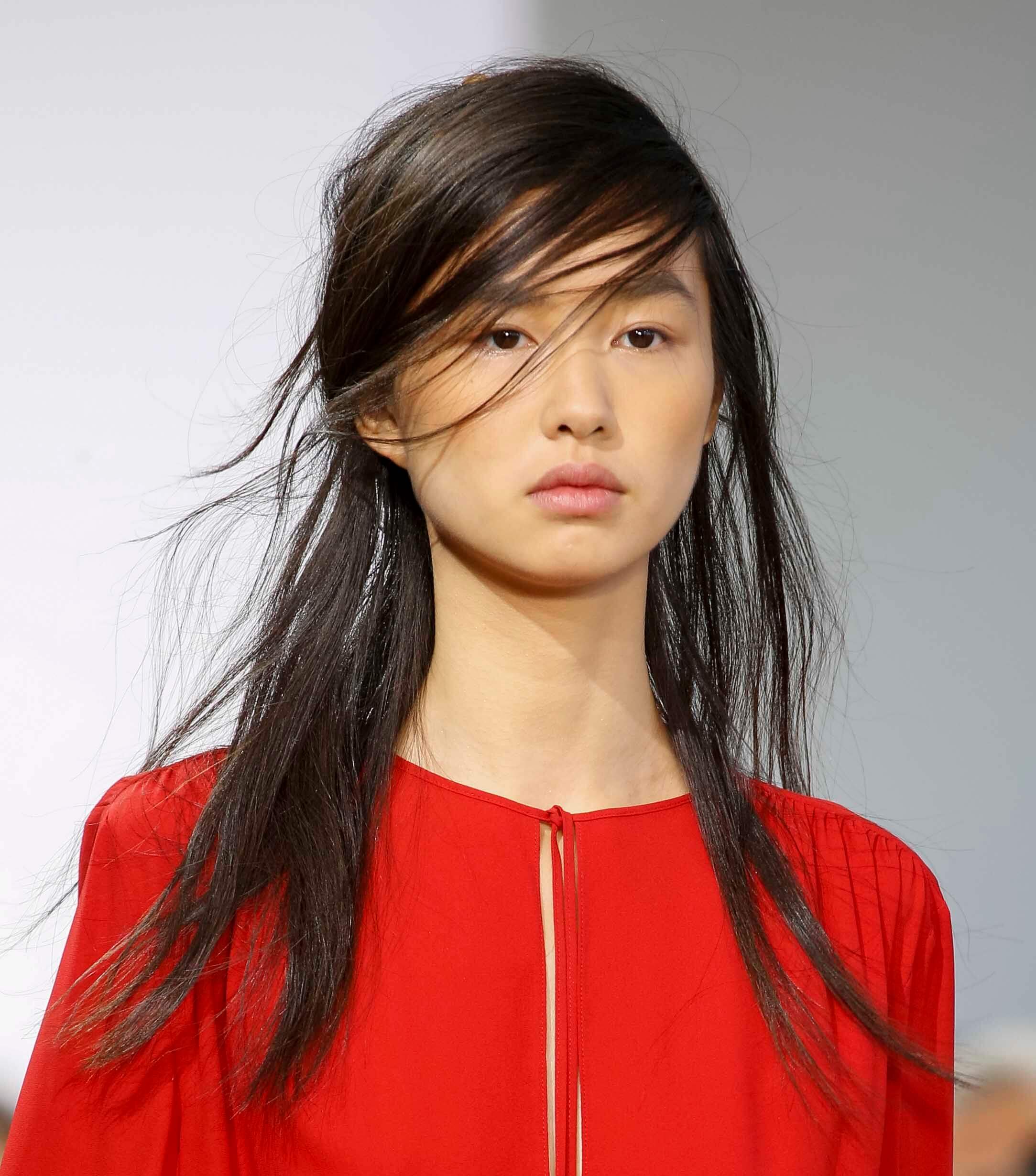 Round
The best: Before you say it, no, it's not true that bangs are entirely out of bounds if you have rounded facial features. The trick is to opt for a thicker, side-swept style cut at a strong angle to help create definition and sharpen up the softness of your face shape. The advantage of this type of fringe is that it requires very little maintenance and can easily be blow-dried into shape.
Avoid: Blunt bangs will shorten your face and look too heavy, accentuating the fullness of your cheeks, so it's best to avoid them. The same goes for anything too soft or wispy as it can also be unflattering for spherical faces.
Fringe heroines for round faces: Kirsten Dunst, Emma Stone, Jennifer Lawrence.
Long
The best: Longer, heavy bangs that hit around mid-eyebrow, or just above the brow bone, are ideal for those with longer faces as they can help balance out your elongated proportions. Soften the cut by creating a gentle side sweep or subtle middle parting in your fringe and try pairing it with a modern mid-length cut for best results.
Avoid: Uber-short micro fringes as they will only emphasise your forehead and lengthen your complexion.
Fringe heroines for long faces: Alexa Chung, Agyness Deyn, Liv Tyler.
Heart-shaped
The best: To help balance out the combination of a wider forehead and a pointy chin, those with a heart-shaped face should go for long, layered bangs that can be a little bit piecier or wispier, depending on the desired effect. Aim for the shortest side to hit around the brow bone and the longest one to hit on your cheekbones for the most flattering outcome.
The great news is that it allows plenty of styling flexibility. Try sweeping it to one side to draw attention away from the middle of the forehead, or emphasise the wispy layers by blow-drying it straight for an ultra flattering Reese Witherspoon-inspired effect.
Avoid: Anything too heavy or short as it will only emphasise the width of your forehead.
Fringe heroines for heart-shaped faces: Reese Witherspoon, Kerry Washington, Rashida Jones.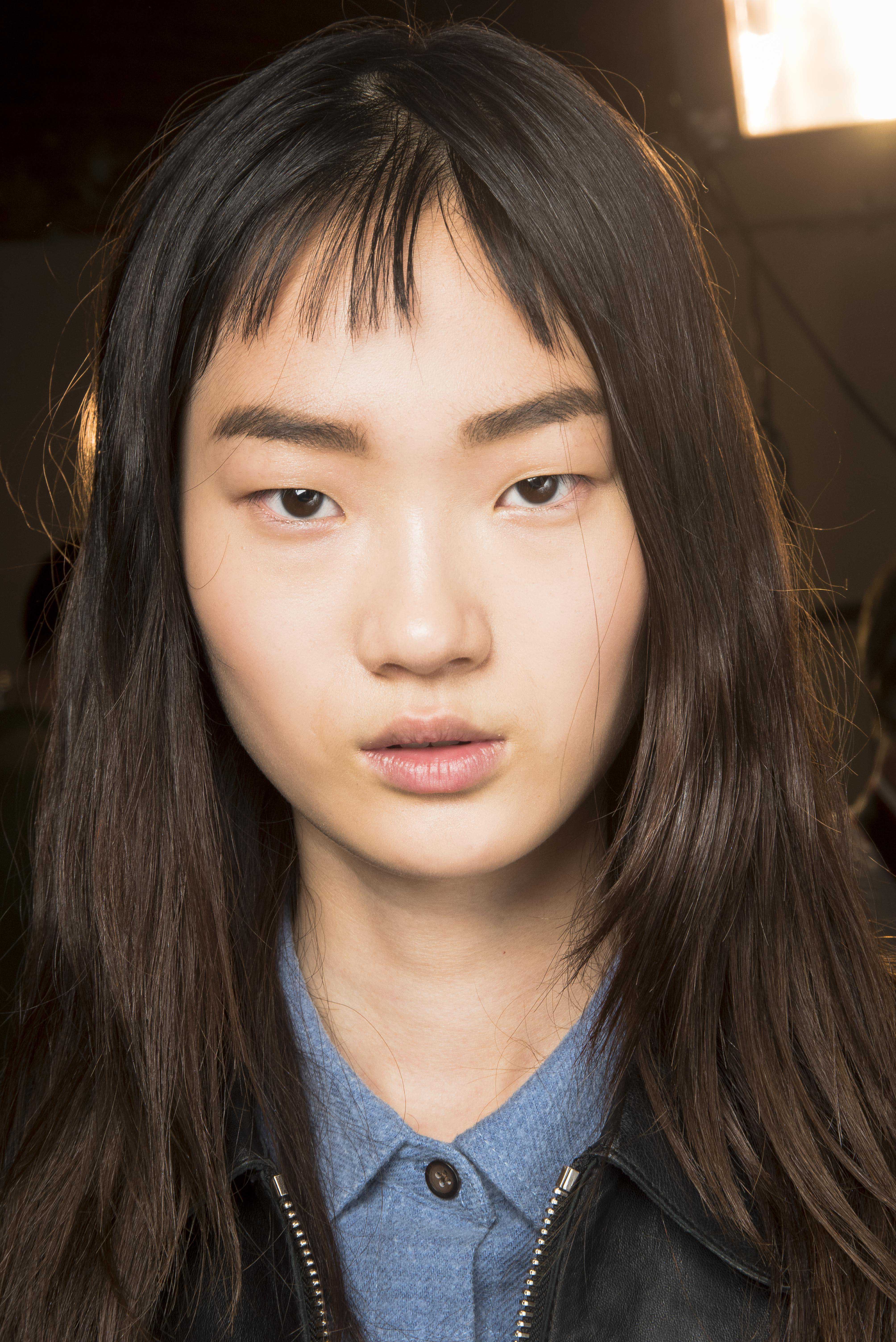 Oval
The best: Having the most versatile of all face types means that the world of bangs is your oyster, so you can afford to be a little more experimental when choosing a new fringe to refresh your look. Why not make the most of your easy-to-flatter face type and go for something more striking and dramatic? We suggest trying out blunt-cut bangs à la Taylor Swift, or go ultra short with a fashion-forward micro fringe, as seen on many spring/summer 2016 runways.
Avoid: Luckily for you, when it comes to bangs and fringes, pretty much anything goes!
Fringe heroines for oval faces: Jessica Biel, Sienna Miller, Taylor Swift.
Square
The best: Those with more angular features should opt for longer, heavier and more rounded bangs to help soften up a stronger jawline. For the most flattering results, ask your stylist to lightly feather the fringe in the middle – where it's at its shortest – and to cut a more tapered shape as it gradually gets longer towards the outside of your temples.
Avoid: A classic, harsh, blunt cut fringe will only accentuate your strong features and angles, however, if that's the look you've got your heart set on, it's not entirely out of bounds. Just ask your stylist to cut in some subtle layers and round the shape out a little to lend a softening effect.
Fringe heroines for square faces: Jennifer Garner, Olivia Wilde, Angelina Jolie.
For more updates on fringe styles, plus a wealth of celebrity-approved looks, head on over to our Bangs and Fringes page. Trust us: you'll have a bangin' look in no time!
Prev Article
Next Article