Highlights 101: From different techniques to colour inspiration, our hair highlights guide has it all
Upgrade your base colour with the perfect hair highlight ideas, plus learn more about how this popular colouring technique is actually achieved.  
Highlights have certainly come a long way, and if the runways and celebrities have taught us anything over the past few years, it's that this colouring technique is always in. The right highlights can give you anything from a subtle sunkissed look to a more daring, streaked style, so you can really tailor it however you like!
Yet if you don't know your balayage from your ombre, or how best to choose a colour that will suit you, take a seat, because we're about to break things down. With this nifty guide, you'll become versed in the world of hair highlights and be given all the need-to-know tips for starting a bright new chapter in your mane journey!
Highlights: Hair colouring techniques
So, you're thinking about getting highlights? Great! But before you choose your colour, you need to figure out what kind of look you want. With new techniques constantly being introduced, the difference between each highlighting method becomes more and more subtle; meaning distinguishing the effects can be a trickier task than you might imagine!
So to make things easier, we're giving you a brief overview of each technique so that you know the differences. From balayage to babylights and beyond, discover the perfect highlighting technique for you…
Highlights and lowlights
If you dream of having multiple gleaming shades of gold rippling through your hair like Sienna Miller, or even rich chocolatey ones like Olivia Palermo, then hair highlights or lowlights are what you need to ask for.
Highlighting involves the colouring or lightening of selected strands of hair, while also separating and leaving out sections that will remain uncoloured. The finished look should leave a distinguishable sunkissed sheen in your hair, while also adding a textural effect to help lift your natural tones. This method works best for those with fine or straight hair of varying lengths.
Lowlights are created using the same technique, but instead of lifting hair with a lighter tone, lowlights work to darken the strands. This cool yet dramatic contrast adds depth and dimension to your hair colour, making it a brilliant option for those who want the illusion of thicker-looking locks.
Babylights
We're sure you've noticed that babylights are currently having somewhat of a moment. The main difference between babylights and highlights is placement. While highlights are applied right from the roots down, this technique leaves room for natural hair to show through.
Favoured by a handful of celebrities and models, babylights is a process which pays micro attention to selected areas, giving a fresh and shiny (but barely-there) effect. Each strand of hair chosen is sectioned into two in halves and then delicately painted.
The resulting look should be subtle, but still delivering a high impact finish. This technique works well for every hair type, length and colour – with the exception of ultra dark brown shades where the results may be a little too subtle for you.
Editor's tip: With highlights it's easier to forget you've really coloured your hair, particularly if they're subtle! But just like any other colour, these can still fade and become dull over time.
Keep your colour looking fresh by using a wash and care system like the Dove Colour Care Shampoo and Conditioner, and the Vibrant Colour Lock technology will help to keep your colour looking super fresh right up until your next appointment.
Balayage & layage
Developed in France in the '70s, the balayage technique requires colourists to directly paint colour onto random sections of your hair.
Balayage is less symmetrical and structured than regular highlights, because it works to mimic the natural highlights you would get after spending time in the sun, resulting in a more delicate finish. While regular highlights and babylights use foil for precise application, balayage is applied freehand, so results are more bespoke.
A slight variation on balayage, layage has been hailed as the most flattering technique to hit the market in recent years. This form of highlights gives tresses a gradient effect that's smoother and more fluid-looking. The great thing about this technique is that it creates a strobing effect like a highlighter for your hair, brightening it up for a light, youthful appearance.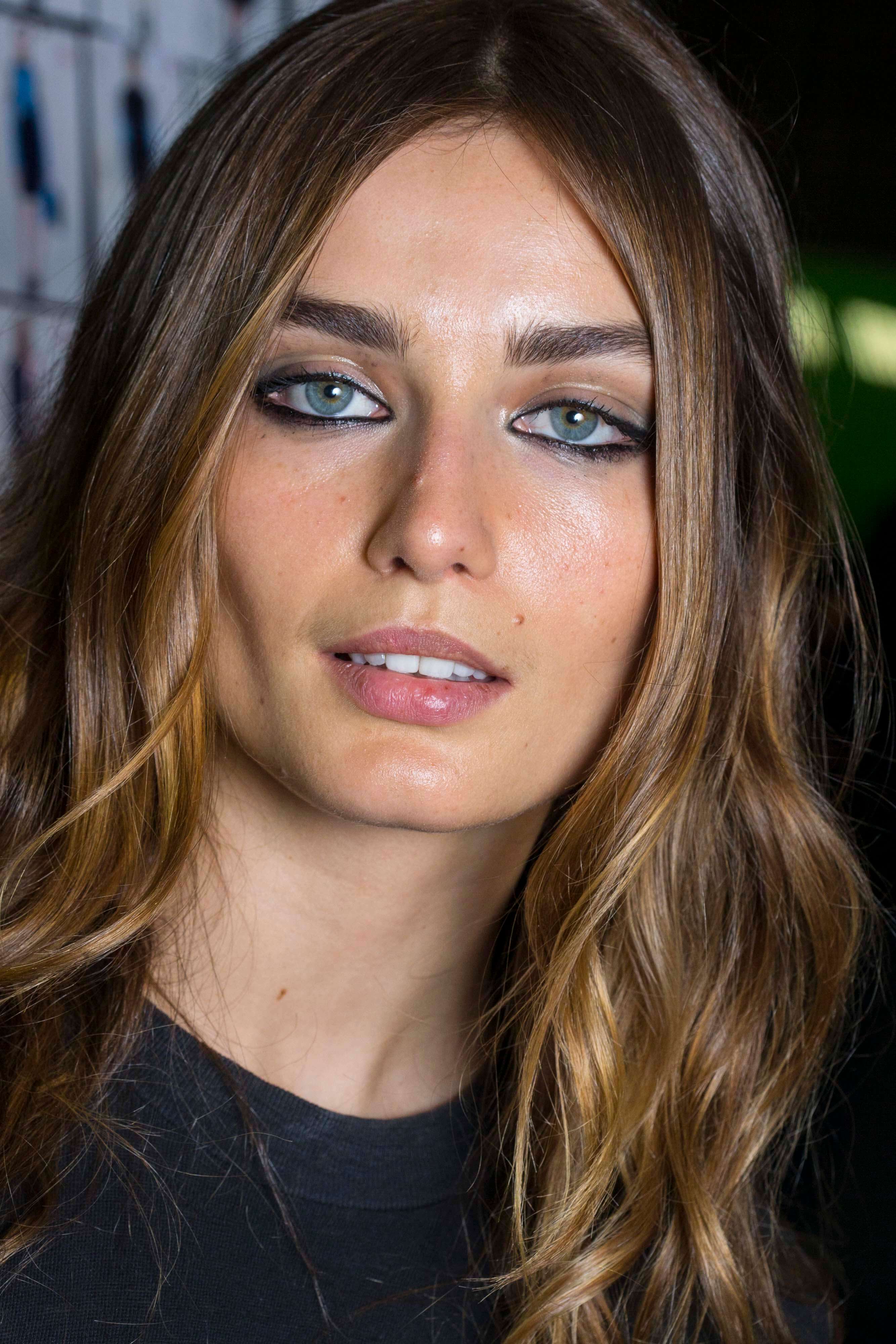 Ombre & sombre
Drew Barrymore, Alexa Chung and Rachel Bilson all have one thing in common: they have incredible ombre hair. 
Ombre is a French term meaning 'shaded' and is a technique that features a stark dark-to-light fade, beginning from the roots and gradually getting lighter towards the ends of the hair. This look is designed to be slightly uneven to achieve a more natural effect. Ombre works well on any hair type and length, but blondes may find that reverse ombre works better for them.
With sombre (subtle-ombre), instead of creating a dramatic contrast, the desired effect here is even more natural. So, if you want something softer-looking and less drastic, sombre is the one for you. 
Highlights for hair: Choosing your colour
Okay, so now that we've got the different types and ways of creating highlights covered, it's time for the fun part – choosing your colour! Depending on what your natural hair hue is, or what shade you've dyed it, discover your perfect colour match below.
For platinum blondes
If you're sporting radiant, platinum blonde hair already, then highlights won't really do much to lift your colour, as it's already so light.
So instead of highlights, hair that is super light could benefit from lowlights. Try using a deeper, richer blonde hue to create a subtle tonal contrast, giving your colour more depth.
For light blondes
Light blonde shades are incredibly versatile, so you can choose from a variety of options. Either warm golden shades or cooler blonde colours will both work well.
Adding warmer, golden-hued lowlights can help give your colour some depth and is also great for enhancing the glow on those with yellow undertones. Cooler, icier blonde hair highlights on the other hand are ideal for those with paler complexions and skin with pink undertones.
Editor's tip: Want to give the silver blonde trend a try? Icy blonde shades require a lot of maintenance but using a purple shampoo at home will help massively.
The TIGI Bed Head Dumb Blonde Purple Toning Shampoo works by neutralising any yellowness between salon visits to give you that icy cool tone.
For dark blondes
The darker your shade of blonde, the warmer and more golden your highlights should be. So go for a rich, honey colour to create a beautifully uplifting effect that will also help brighten your complexion. Alternatively you could try adding a hint of dirty or ash blonde for a subtly grungy, more fashion-forward look.
Another option to try is adding in some light brown balayage, which will result in the much-coveted bronde hue, as championed by the likes of Elizabeth Olsen and Cara Delevingne.
For light brown hair
If you have light brown hair and your skin has warmer undertones, then deeper golden shades will be gorgeously flattering to use as highlights in your hair. Think warm honey hues, or even a hint of strawberry blonde to provide a playful, sunny touch to your current look.
For those with cooler undertones to their skin, look to more ashy brunette highlights rather than warm ones, or you may end up looking washed out.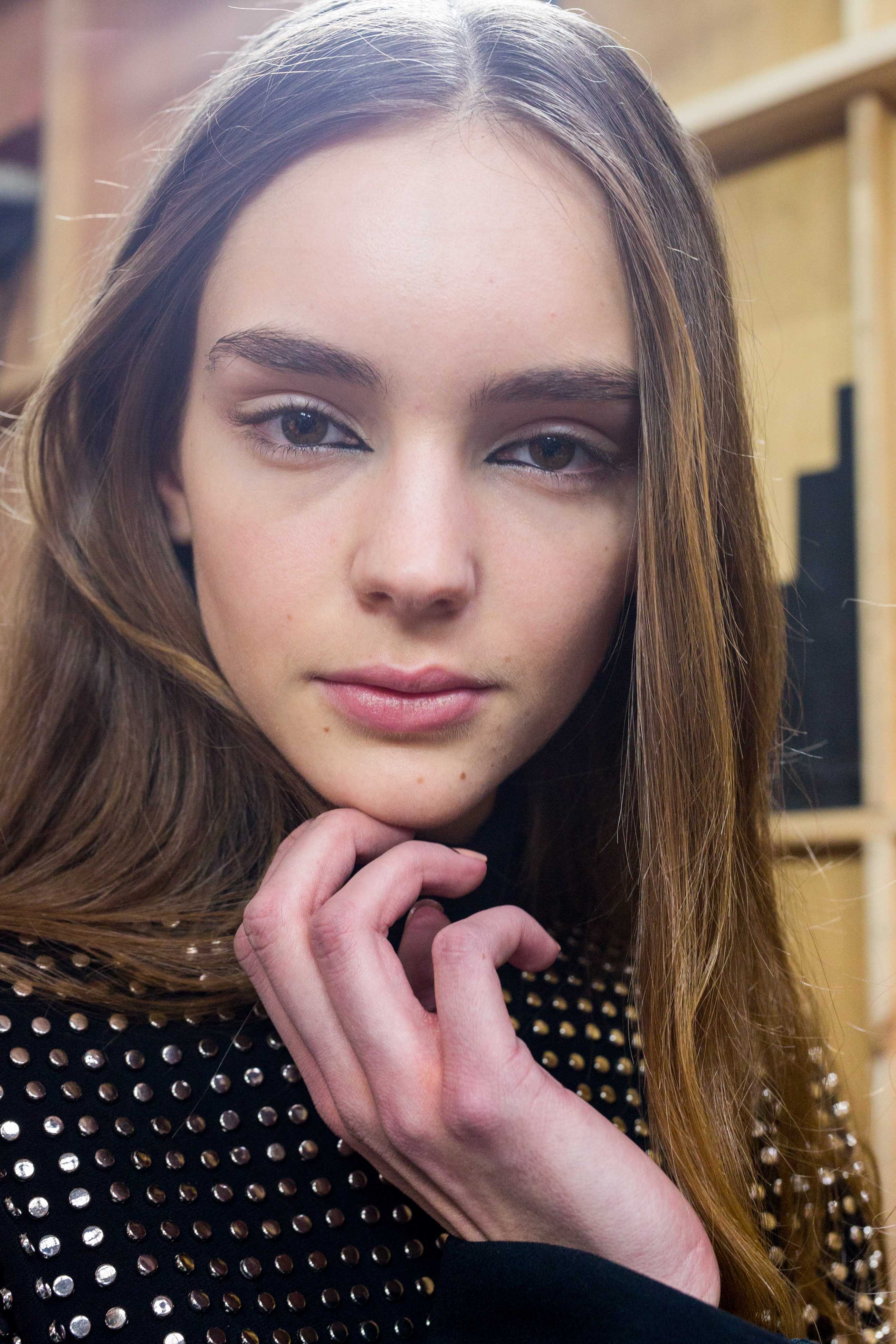 For dark brunettes
Yes, even those with deeper hair colours can rock a highlighted barnet!
Darker chocolate browns look fantastic when paired with caramel and toffee shades, as they will look natural and sophisticated. This will prevent your highlights from being too high in contrast with your base colour, giving off a more elegant and timeless look.
And there you have it, folks! Match your desired technique with one of the above hues and you'll have a recipe for mane success.
Prepare to be bowled over by balayage – Check it out!
Prev Article
Next Article
Article
Your guide to getting blonde highlights
Tempted by sunny highlights to match warm weather season? Discover our tips on what to know before you get them.
See article