How to use a straightener on natural hair
Because sometimes you just want to rock straight hair!
Hair Types
Afro
Think that straight hair is out of the question because you have natural tresses? Although the camps are split about using heat on natural black hair, you can use a straightener to create sleek looks with your hair type. All you need are a few simple and helpful tips, which is why the All Things Hair team have put together a guide to help you straighten your locks while causing as little damage as possible to your precious curls and coils!
Using a straightener on natural hair: 3 Simple tips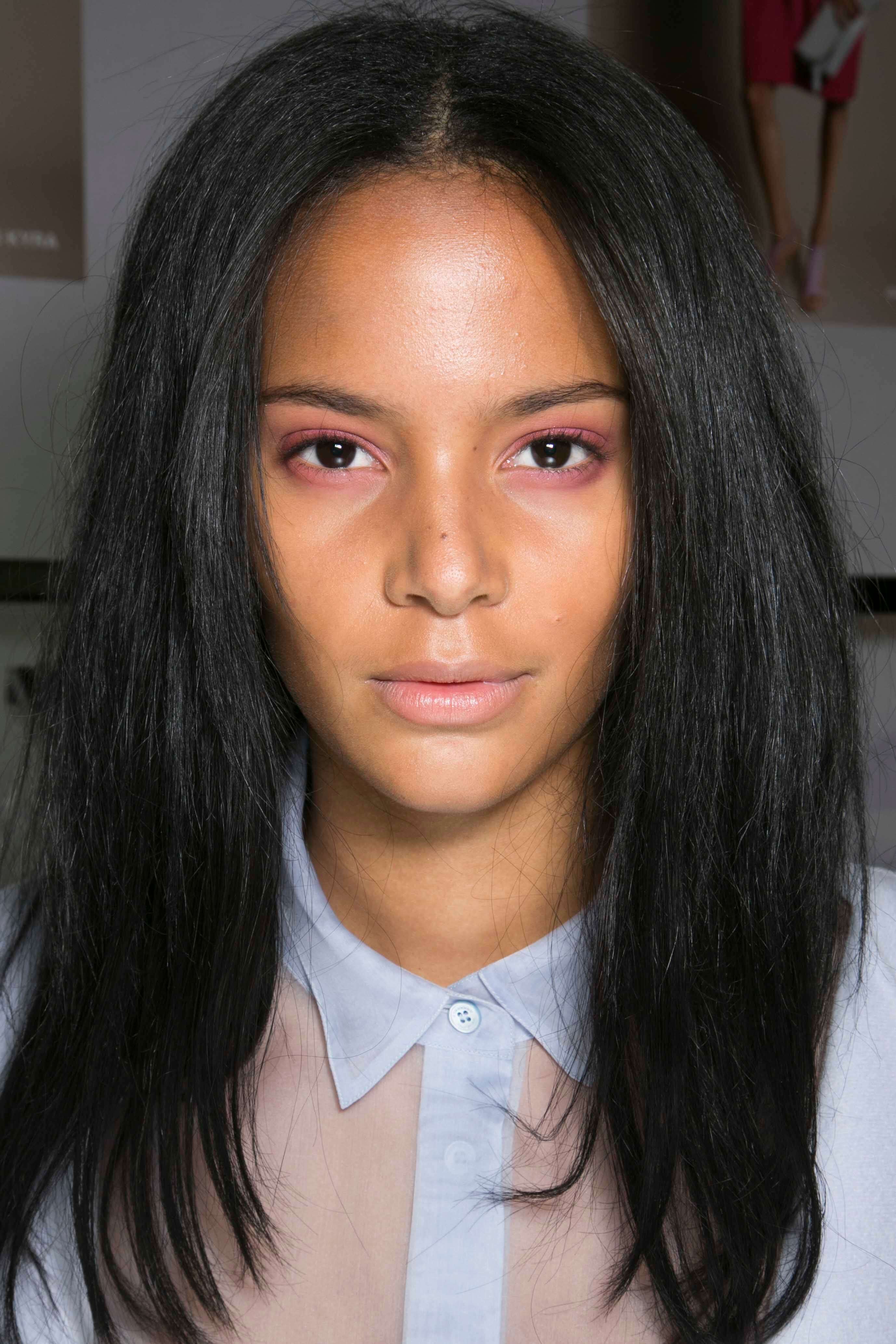 1. Proper preparation
Before you begin straightening your natural hair, it's best to prep it the right way. This means cleansing and conditioning your strands with products specifically formulated for curly hair, like those from the Dove Advanced Hair Series Quench Absolute collection. And because using a straightener dries out tresses, you'll want to ensure you replenish any lost moisture. So, we would recommend adding an intensive hair treatment, like the Dove Advanced Hair Series Quench Absolute Intensive Replenishment Mask (£6.99*) to your routine after washing.
Once you've rinsed the product out, spritz your damp locks with a moisturising leave-in conditioner, like the TIGI S-Factor Papaya Leave-In Moisture Spray (£16.45*). Then apply a hair oil to your tresses for extra moisture, and to help seal the hair shaft. (Try the Dove Advanced Hair Series Pure Care Dry Oil Nourishing Treatment (£6.99*), which is infused with nourishing African macadamia and almond oils.) Finish your preparation by gently combing your hair with your fingers, or with a wide-tooth comb.
2. Straightening
The next part is up to you: you can air-dry your mane to limit the amount of heat you apply to your hair, or you can use a hair dryer to lift it. If you do decide to blow-dry your hair, don't forget to guard your locks with a heat protectant, like the VO5 Smoothly Does It Heat Protect Serum (£3.99*). And remember to use your hairdryer's nozzle and a round boar bristle brush, as it'll be gentler on your tresses.
Once you've blow-dried your hair, or it has completely air-dried, divide your mane into 4 equal parts and clip them. Release one of the sections near the nape of your neck, and take a small strand of 1-2 inches of hair. Then run your straightener over it. (Editor's tip: don't set the heat too high on your hair straightener; start low, and if you need to increase the temperature, do so slowly.) Work your way through, until you've completed all of your sections.
3. Maintenance
Now that your hair is straight, how do you maintain it during your sleep? Before you go to bed, carefully comb your tresses to one side, securing them with bobby pins as you go. Sweep your hair all the way around, so all of it is wrapped around your head. Once you've done this, wrap your hair with a silk scarf to reduce friction. In the morning, simply unwrap your scarf and enjoy your new look!
*RRPs are Unilever suggested retail prices only, it is at the discretion of the individual retailers to set the actual price.
Prev Article
Next Article
Article
Blac Chyna debuts faux blonde dreadlocks on Instagram!
Blac Chyna becomes a blonde (dreadlocked) bombshell!
See article