4 Looks you can create with a simple hair straightener
It's true: your hair straightener is surprisingly versatile!
Let's be honest, although, we would love to have every single heat styling tool in our hair arsenal, we know that the reality can be quite different. In fact, it's probably more likely that you have a hair straightener and not much else! However, this doesn't mean that you're restricted to a lifetime of the same hairstyles. You may be surprised to hear, but the hair straightener is actually a very versatile styling tool. Don't believe us? Click through our gallery or scroll down to discover 4 looks you can create with your simple flat iron.
Editor's tip: Before creating any of the hairstyles below, remember to prepare your hair for styling with a heat protectant. This will help guard your locks from damage caused by excess heat. We suggest using the TRESemmé Keratin Smooth Heat Protection Spray (£5.50*) –  it's formulated with keratin, helps reduce frizz, and acts as a barrier to heat styling tools.
Hair straightener styles: 4 Looks to create with your styling tool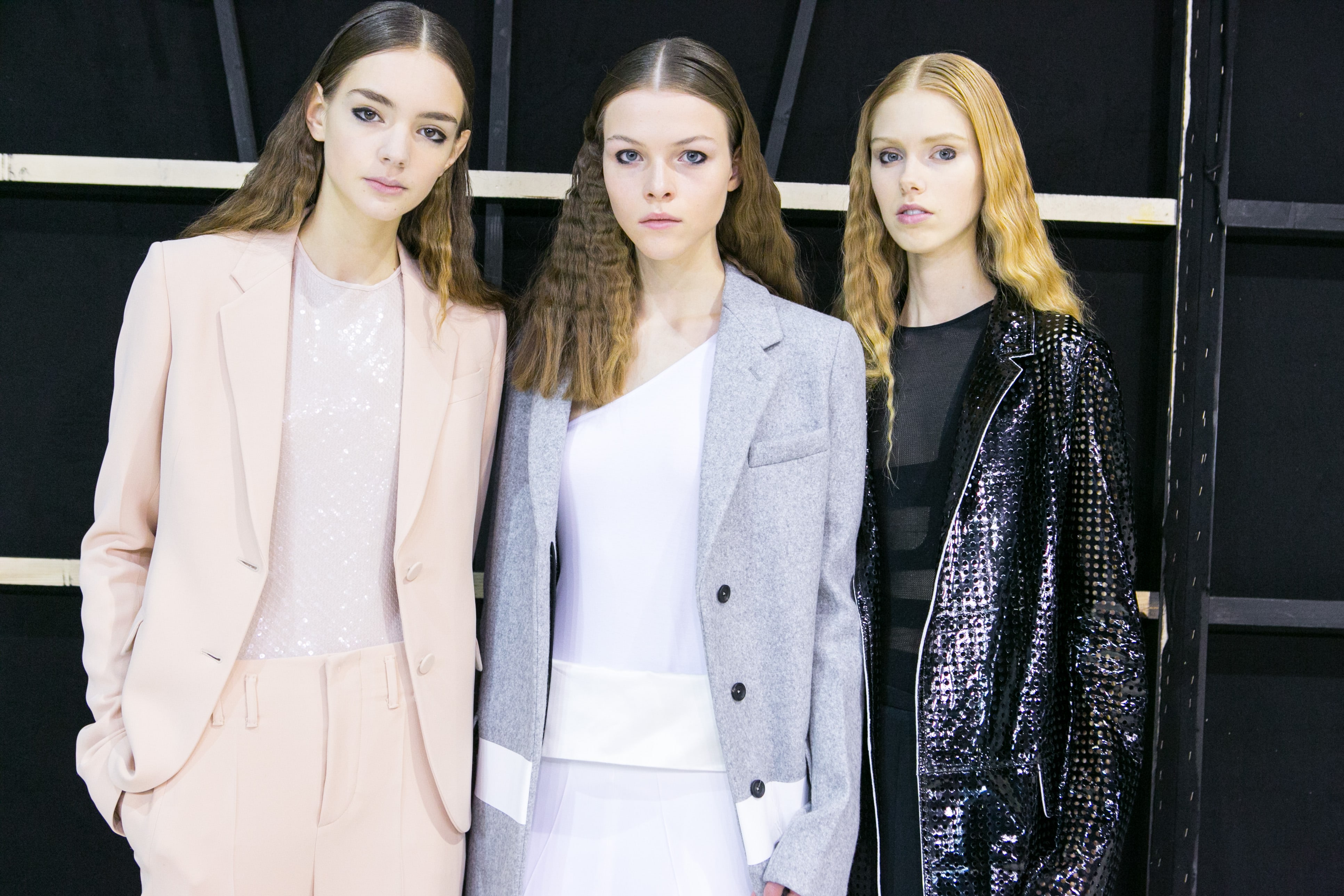 Crimped hair
Before you balk at our suggestion of crimped hair, hear us out. This isn't about recreating the crimped tresses of the '80s and '90s, we're talking about a more grown-up and contemporary version of this hairstyle. To create the look, simply take a 1-2 inch section of hair and create a classic, 3-strand braid, securing with a hairband. Continue this process until you've completely plaited your head of hair.
Once you've finished braiding your hair, take your hair straightener and carefully run them over your braids. Release your braids to reveal beautifully crimped tresses and finish off the look with a mist of the TRESemmé Make Waves Creation Hairspray (£5.99*). This lightweight, workable hairspray will help hold and define your hairstyle, without losing any natural movement or bounce – which is great news for your mane.
Contemporary bob
Looking for a new way to wear your bob? Well, this sleek hairstyle is the modern day equivalent of the power bob. Begin by taking a small section (roughly 1-2 inches) of your locks and carefully run your hair straightener over it, working your way around your head, until you've done all of your hair.
Then, smooth a couple of drops of the Alberto Balsam Smooth & Sleek Nourishing Oil (£3.99*) onto your roots and mid-lengths, for a sleek, almost 'wet-look' feel. Finally, top it off with a generous spray of the VO5 Sublime Sleek Creation Hairspray (£3.99*) to help hold your hair and give it a glossy finish. And there you have it, you're cool, contemporary 'do is done!
Straight natural hair
Thinking of using heat on your natural hair? The process can be made easier with the correct preparation. Just remember to keep your tresses well-moisturised and to speed up the process by blow-drying your hair, before grabbing your straighteners.
Psst! Don't forget to read our guide to discover how to masterfully use a straightener on natural hair, will you?
Casual waves
Creating waves with a hair straightener, sounds rather complex doesn't it? Well, we'd almost go as far as saying, that creating waves with a hair straightener is easier than using curling tongs! Just take a small section of hair, create an 'S' shape, then gently clamp the hair with your straightener to set the wave. Repeat this process, until you've completed your entire head of hair. Seriously, it really is that simple!
Editor's tip: Learn how to master wavy hair with our easy, beach-inspired waves tutorial. It's 5 simply steps that'll have you looking like you've just returned from the beach – even if autumn is upon us!
Looking to make the most out of your straight strands, or just in need of some advice on achieving poker straight locks? Then get more hairspiration from our Straight Hairstyles page –it's got all the best tips and tricks for your hair type!
*RRPs are Unilever suggested retail prices only, it is at the discretion of the individual retailers to set the actual price.
Prev Article
Next Article