Why you need a hair powder in your styling kit, pronto
We've covered everything you need to know.
Forget what you think you know: hair powder isn't just for men. While not many of us ladies use a hair powder in our daily hair styling routine, it's one of those hero hair products that can work wonders on your mane, especially if it's limp and flat.
Want to know exactly what hair powder can do for your tresses? Of course you do! Read below, and you'll soon be on your way to voluminous looking hair…
What does hair powder do?
Essentially, hair powder is a styling product which helps to create volume and body at your roots. It's suitable for all hair types, but works especially great on flat hair which needs a little extra oomph, or slippery hair that doesn't easily hold styles.
It also helps to create texture when styling your hair: especially good news for those of you with lobs, bobs, or pixie crops, who want a bit of movement in your mane. Hair powder also works a charm on updos, too, as it helps to give your style lift.
How do I apply hair powder?
Generally, hair powder is applied to dry hair at the roots. If you really want to up the ante, you can section your hair and apply the powder to piece-by-piece to distribute it evenly through your roots.
To apply, just sprinkle a little powder onto your roots and massage it in with your fingertips for a root lift. For a bigger lift, backcomb your hair once you've applied the hair powder at your roots.
While hair powder is mainly applied to the roots, you can also apply it throughout the lengths for added grip and texture. For instance, if you want the tail of your ponytail to look more volumised, sprinkle some powder onto the ends to plump it up!
Why do I need a hair power?
Every girl should have a hair powder in her styling tool kit. Here's why:
They provide incredible volume and hold
You only need a small amount of product to see great results
They're small enough to carry around with you in case you need to touch up (or perfect for popping into your carry-on travel bag since they're not liquid!)
They work on all hair types
They're generally mattifying so also help to absorb oil and unwanted residue
They're re-workable: you can scrunch your hair once it starts to get flat to create refreshed volume.
What hair powder should I try?
Naturally, we've tried our fair share of hair powders, so trust us when we say the below are our favourites!
If you're after the 'bed head' look
Try: TIGI Bed Head Joyride Texturizing Powder Balm (£16.45*)
This hair balm-to-powder is the perfect primer for creating a lived-in, bed head look. Why? The formula, which goes on like a balm and disappears into a weightless powder, helps to eliminate frizzy flyaways while giving grip and texture – and it doesn't leave hair feeling greasy.
If you're styling an updo
Try: Toni & Guy Casual Sculpting Powder (£7.49*)
Help sculpt your updo with this clever micro-fine hair powder, which is made with 100% active concentrate to help create body and holding power.
If you have oily hair
Try: Tresemmé 24 Hour Body Sky High Plumping Powder (£12.45*)
Perfect for girls with oily hair, this powder will help to absorb oil as it creates volume. The formula, containing Volume Control Complex, vanishes easily, leaving a plumping effect and a natural matte finish. For big volume, sprinkle it onto your crown area and massage it in.
If you want instant oomph
Try: VO5 Give Me Texture Instant Oomph Powder (£3.99*)
For a tiny pot, this powder gives big results. And while this works on all hair types, it's especially great for fine hair that needs an instant oomph. If you have layers, help to make them more defined by sprinkling some of this powder through your mid-section to ends.
If you want weightless texture
Try: Tresemmé Perfectly (un)Done Root Lifting Texturising Dust (£5.50*)
Made with 25% silica silylate (a super fine powder), this product won't weigh your hair down, but it will provide texture and volume. In other words? It's perfect for creating a natural, 'undone' lift.
Ready to add a hair powder to your beauty arsenal?
*RRPs are Unilever suggested retail prices only, it is at the discretion of the individual retailers to set the actual price.
Prev Article
Next Article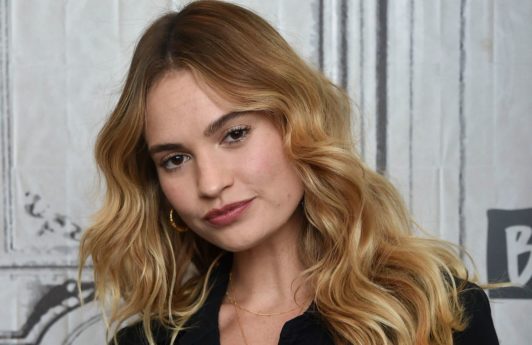 Tutorial
How to use volume spray to give fine, flat hair serious body
Learning how to use volume spray (the right way) will give you the boost you need!
See article