Best hair serum: Our top 5 for great hair
The best hair serum for your hair? Coming right up!
Flyaways and frizz are nobody's friend. Even those of us blessed with the healthiest looking and most manageable hair have to deal with some annoying hair issues ruining our otherwise immaculate mane from time to time. The answer? Finding the best hair serum.
A styling product (and truth be told, one of our ultimate hair saviours) that can help make your locks easier to style as well as helping with smoothing and shine. So, if you're still wondering what is a hair serum and how it can help your hair, simply read on.
ATH's best hair serum round-up
1. Heat protection: VO5 Heat Protect Serum
How much heat do you use on your hair on a daily basis? If it's a lot, you'll be happy to hear that certain hair serums, like the VO5 Heat Protect Serum, provide a thin protective layer to the hair shaft that helps to prevent hair from the damaging effects of heat styling.
Editor's tip: Apply your best hair serum on damp hair to prep it prior to drying or styling with heat, this way you'll find that the serum evenly distributes for thorough protection from your blow dryer or straightener/curler.
2. Tames frizz and beats humidity: Nexxus Oil Infinite Oil
When used after styling, serums can help protect against frizz by coating the hair with a smoothing, protective layer. And that's why our pick for curly, wavy or straight, frizz-prone hair is the Nexxus Oil Infinite Serum Oil.
This science-based treatment is the best of two worlds and is infused with 6 oils (including Amazonian Babassu oil and African Marula oil). It works by deeply nourishing your strands and sets about repairing the surface of your hair to reduce frizz, and make it look and feel soft.
Editor's tip: Remember a little goes a long way, so start by applying a small amount in your palms, before applying to your locks, focusing on the ends. And if you need more, don't worry, you can always add more.
3. Shine and smoothing: Toni&Guy High Shine Serum Drops
Always wondered what the secret was to achieving super-smooth, shiny hair day in and out? You guessed it: a serum. Serums leave your locks looking glossy, shiny and silky-smooth – perfect for sleek straight styles like Kim K-W, or glam waves. Just work some Toni&Guy High Shine Serum Drops onto dry hair after styling for a lustrous, healthy-looking sheen.
4. Restoring hair fibres: Nexxus Nutritive Encapsulate Serum
The salon-born Nexxus Nutritive Encapsulate Serum has an encapsulated serum formula enriched with concentrated elastin protein.
Now for the science part: this luxurious-feeling serum helps to replenish up to 14 days of lost proteins* in just one use!
5. Maintaining colour vibrancy: TRESemmé Keratin Smooth Colour Smoothing Serum
If you colour your hair, some of the latest hair serums are now designed especially with coloured tresses in mind. The TRESemmé Keratin Smooth Colour Smoothing Serum is formulated with keratin and Moroccan argan oil to control frizz while keeping your style effortlessly smooth. At the same time, it provides shine to keep your coloured hair vibrant.
Next read: Everything you've ever wondered about what is a hair serum answered in our tell-all guide!
*Proteins lost through washes.
Prev Article
Next Article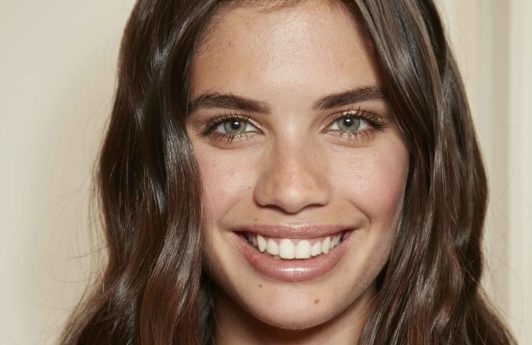 Article
Best hair serum for all hair types: Editor's picks
Lusting after silky-smooth locks? Well, aren't we all? 
See article