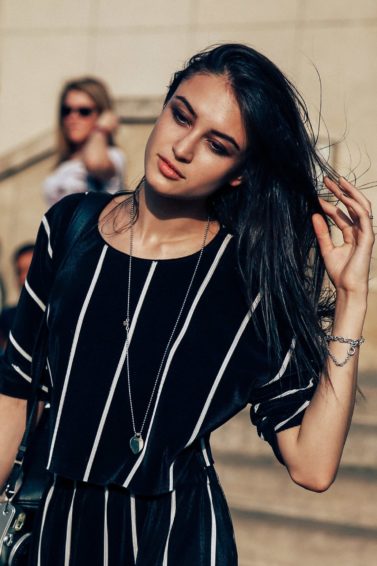 Our tell-all guide to hair serum: What it is, who can benefit & how to use it
Get those locks looking shiny and new with a hair serum.
Hair serum is one of the mainstays in most women's beauty arsenals nowadays. Acting as both a styling and finishing product, it has become as vital as a deep conditioner in our hair care routines, protecting tresses from frizz while also smoothing, detangling and giving strands that coveted shine.
Now, if you're in doubt over its potential, we urge you to try styling your hair with it just once and you'll see the benefits before your very eyes. Happen to have dry and damaged locks? Then you should pay particularly close attention because serum is about to become your best-kept secret in maintaining better-looking hair.
So without further delay, read on to learn more about how a serum for hair could be your mane's missing piece of the puzzle!
Everything you've ever wondered about hair serum answered
What goes into a hair serum?
Before we get in too deep, let's be clear on what a hair serum actually is, because if you've never used one before it's not immediately obvious. Essentially, a serum is a silicone-based product that works to coat the hair strands, giving them a smoother, shinier, healthier look and feel.
As it's a leave-in and not something you wash out (until your wash day that is), it can also help protect hair from damage from sources like heat styling, UV exposure and even city pollution, so it's got a multitude of benefits.
Who should use them?
Of all the buzzworthy benefits of serum for hair, preventing against frizz is probably one of the biggest reasons they've have become so popular. Women with dry or curly hair, or those who have strands that have been chemically processsed, can all benefit from the smoothing and perfecting benefits of a good hair serum.
The silicons in serums seal down ragged, frazzled hair cuticles and keep water from penetrating the shaft, making it smoother and more light-reflective. And really, who doesn't want shinier hair, right?
How do you use them?
There are a couple of different ways you can use a hair serum, with the most common being either on damp hair after washing or at the end of styling to perfect your look.
Hair serums should be applied to wet hair after washing, this is because not only will the serum then make it easier for you to comb through any tangles, but it'll also help to protect your hair before styling (many hair serums now contain heat defence properties to save you needing two different products).
Alternatively, you can also use your serum throughout the day for on-the-go top-ups if your curls start to lose definition or static or flyaways are invading your sleek style.
The best serums for dry and damaged hair: Our recommendations
Looking for a serum? Hair recommendations can be a little confusing sometimes so we've narrowed it down based on your tress type, right here…
Fine, wispy hair
If you've got thin or fine hair, you don't want to go overboard and use a product that's too heavy.
Lightweight formulas like the TONI&GUY Shine Gloss Serum, that coat hair to combat flyaways and add shine without weighing them down, are the best options.
Dry hair
For hair that's just lacking a bit of moisture, there's the Nexxus Nutritive Encapsulate Serum. This water-based serum contains little caviar-shaped pearls which have concentrated conditioning oils, to provide and lock in extra moisture.
Wavy or curly hair
If you have curly hair, dryness as a result of oils not being able to travel down the hair (due to the coiled shape of your strands) can leave your hair frizzy. This can take away some of the definition and prevent your curls from really popping. If this sounds like you, the VO5 Heat Protect Serum should be top of your serum list!
Also helping to protect against heat damage from styling tools, this neat little serum will add an illuminating shine to your tresses. It's also compact enough to pop into your bag for easy application throughout the day – neat, huh?
Damaged, over-processed hair
Hair in need of some serious love? Then it's time to bust out the heavy duty serums. Thick, rich formulas are your best bet, as they can really improve the hair's condition and impart more softness.
We recommend the Dove Advanced Hair Series Regenerate Nourishment Serum-In-Oil, which incorporates the internal nourishing properties of an oil alongside the external texture-restoring nature of a serum. It's basically the best of both worlds in one handy bottle!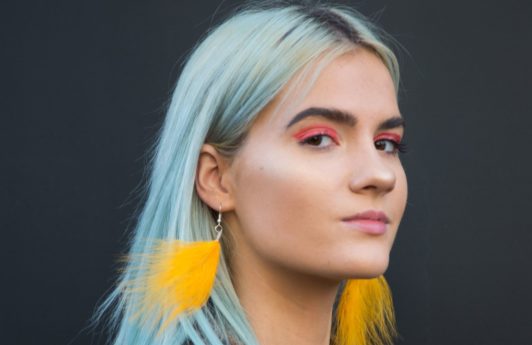 Article
Does Dyeing Your Hair Damage It? Find out the Truth with Our Guide
Does dyeing your hair damage it? Consult our expert guide before taking the plunge.
See article