Hair oil: Editors' pick of the best
Not sure which hair oil to try? Here's 5 of the best ones for shiny, silky hair!
Renowned for leaving hair looking smooth and shiny, as well as actually helping to improve hair health by penetrating the strands, hair oils have become a go-to staple in many women's beauty arsenal – us at the All Things Hair HQ included. But with so many on the market, making a choice on which hair oil to buy can be a little tricky (well, you can't exactly try them out in the shop, can you?).
So, this week, we made it our mission to test out a number of hair oils across very different hair types (we're talking natural, thin, straight, thick and curly here!) – all just for you. Read on and discover which hair oils should be on your shopping list and why our editors love them!
Editors' pick of the best: Hair oil
Ink, Chief Editor UK: Because I'm an avid user of straighteners and I love a scorching shower (I know, I know – both very bad habits!), my hair can sometimes (ok fine, often) feel dry and lack shine.
What I love about TRESemmé Oleo Radiance Oil Elixir is that its luxuriously rich yet light formula leaves my hair feeling super smooth and silky, but not at all sticky or oily – and that's when applied to dry hair! It also leaves a nice, healthy sheen and actually aids in styling, too.
Emily, Global Chief Editor: I was pleasantly surprised by the Alberto Balsam Blends Smooth & Sleek Nourishing Oil – for £3.99, it does a brilliant job at hydrating my parched hair for all-round healthier-looking locks.
I use it post-wash on damp hair before drying to penetrate my strands, as well as post-styling for a sleek, frizz-free shine.
Amra, Editorial Intern: After a long run of relaxing my naturally afro-type hair, I've unfortunately been left with quite damaged tresses. As a result, I've had to invest in some serious hair treatments to help keep my hair nourished and protected.
Thankfully, regularly using the Dove Regenerate Nourishment Serum-in-Oil has helped improve its overall appearance and feel. Dove's silky oil helped make my hair more manageable too, by reducing unwanted frizz. When drying my hair, I apply the product onto the ends of my strands, and focus my hair dryer on this area to help seal in the oil.
Arianna, Junior Beauty Editor: I'm naturally blessed with curly, thick locks, but most of the time I tend to wear my hair straight. Because my hair is prone to frizz, I always look to a nourishing hair oil to help reduce flyaways.
My current favourite is the TRESemmé Silky Smooth Liquid Gold hair oil, which I use post-styling to help give me a flawless, silky finish. Although lightweight, the formula is really rich, so I only need one pump to cover my whole head of hair, which is impressive considering my hair is really long!
Jeanette, Beauty Editor: Once applied, the Toni&Guy Casual Radiating Tropical Elixir feels weightless but also gives my curls frizz-free definition and a healthy-looking sheen. True to its name, it smells like a tropical holiday – making me think of sand, sea and sun!
And there you have it, people! For more insider advice and know-how, as well as some extra top tips from our editors, head on over to our Hair Care and Hair Products pages, now — your tresses will thank you for it.
Prev Article
Next Article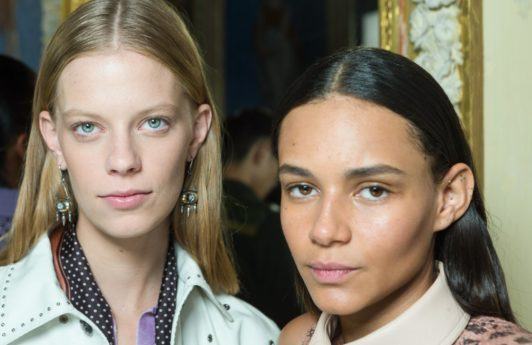 Article
Best hair oil for dry damaged hair: Top 3 picks to try
It time for you to find out what the best oil for dry damaged hair is!
See article