The hair styling tools you need in your brush kit
Know your paddle brush from your teasing comb. 
Knowing which type of brush to use to achieve a specific hairstyle can really take your 'do from zero to hero in an instant. From teasing combs to paddle brushes, there's so many different types of hair styling tools on the market and picking the right one for your style is super important.
Not sure which brush is best for your hairstyle? Don't worry: the All Things Hair team are here to help! Simply scroll down below and get ready to brush up on your brushes, ladies!
Hair styling tools for your brush kit
Paddle brush
Paddle brushes normally have quite a large surface area, and due to this, they're great for brushing hair in general, making them perfect for everyday use (especially if you have long or thick locks). They're also ideal to use when you're straightening your hair for a sleek look, since paddle brushes encourage hair to lie flat and elongated. Plus, you'll be able to smooth down frizz without adding any extra volume. Genius!
Teasing comb
Teasing combs are the mastermind behind hairstyles that require lots of volume and height, like beehives and quiffs. They help you to create body and lift at the roots, but they can also damage hair if they're used incorrectly or too frequently.
Most teasing combs are thin and have a pointy end, so that you can separate your hair before teasing it. Another bonus is that the combs work a charm for styling layers, too, as they allow you to add extra body and movement to your mane. Time to take your hair game to the next level!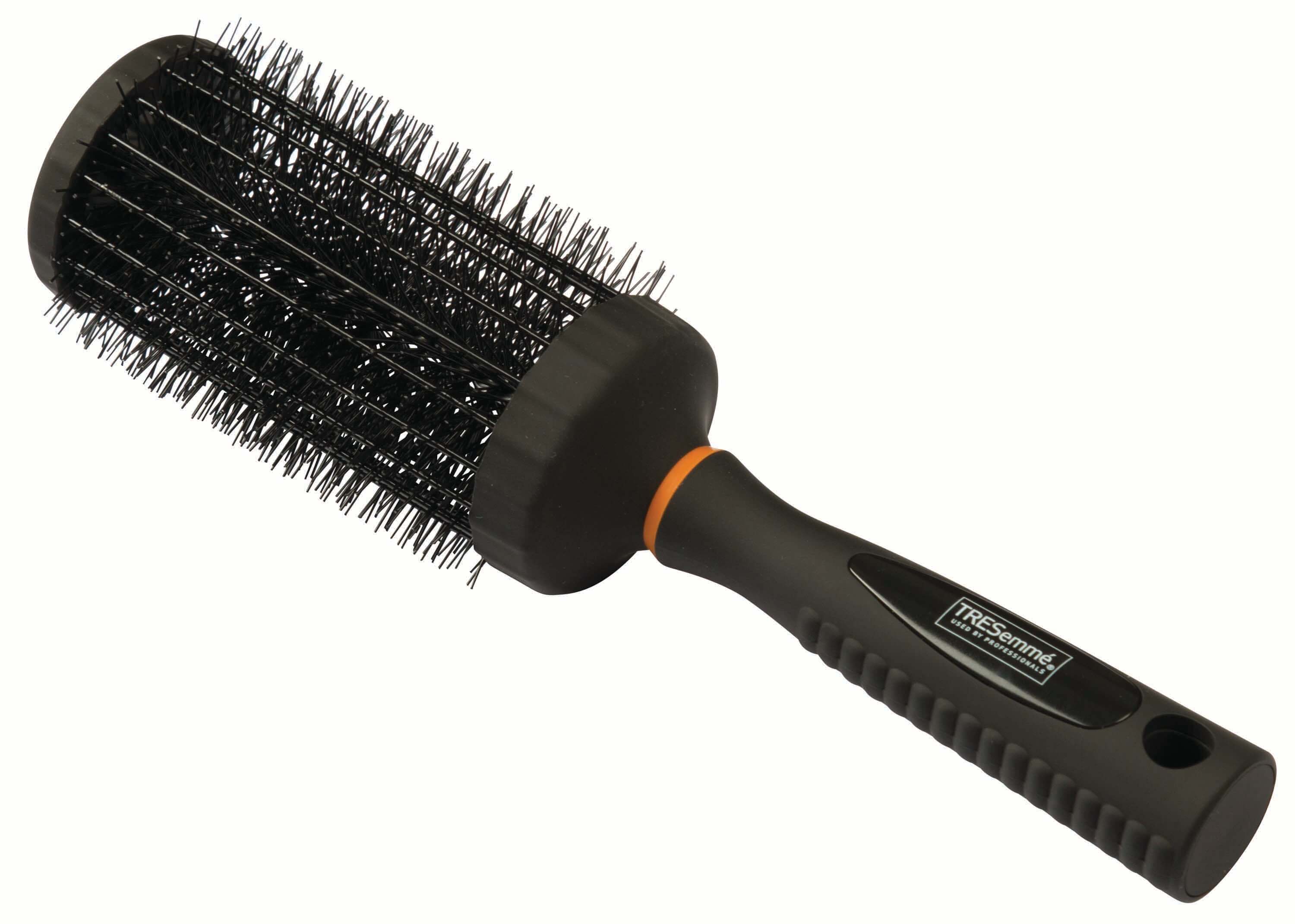 Airflow/Vented brush
These clever brushes help to speed up drying time when using a hair dryer, as they allow the heated air to access your hair from all angles (making them especially great for those with long or thick hair).
With the help of heat, vented brushes work with your hair to shape your strands into your desired style, leaving you with a long-lasting finish. But be warned: it takes some practice to learn how to style your hair with this type of brush!
Round brush
If you always blow-dry your hair, or are after a big, bouncy blow-out look, then a round brush will be your new BFF. If you use them when blow-drying your hair, they'll help to add volume and lift at the roots, while producing a subtle curl.
Tip: If you have short hair, you'll need to use a smaller brush in order to wrap the hair around it.
Detangling comb
Hair can easily become tangled after you wash it or after you've let it down from a style (especially if you've been backcombing it). Detangling combs usually have wide spaces between each tooth to help separate your hair without damaging it. Knots? What knots?
So, there you have it, all the expert info you need on brushes to start styling your mane the right way! For more advice and tips on brushes, check out our Hair Brush page!
Prev Article
Next Article
Article
TOWIE's Lauren Goodger just got the sweetest chocolate blonde dye job
Chocolate brown + blonde = the sweetest hue of the season!
See article