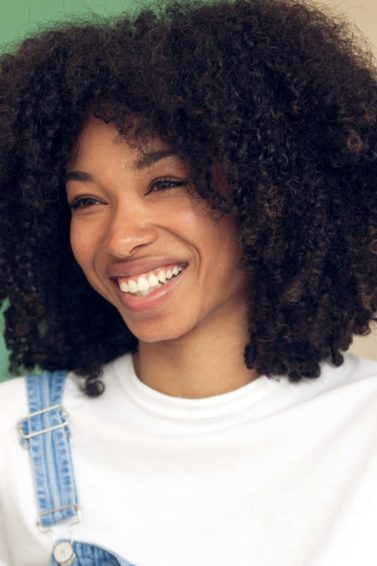 Styling curly hair: Useful tips & tricks, plus the products you need
Love your kinky tresses, but not sure how to what products you should be using for styling curly hair? We reveal all you need to know...
Not sure how to style or care for your gorgeous curly hair?
We've got your back! Our definitive guide is all you need to help you become a pro at styling curly hair. Before we get into it, let's talk about the traits that come with having a beautiful head of curls!
There are a few key differences between straight and curly hair, and a lot of it has to do with the shape of the hair follicles themselves. Circular-shaped follicles produce straight locks, while oval-shaped ones produce wavy tresses, and flatter-shaped follicles produce curly manes. In addition, the 'S' or 'Z' shape of each curl or coil makes it slightly more difficult for natural oils to be evenly distributed along the hair shaft, which means curly hair types have a tendency to be dryer, and as a result more prone to frizz and brittleness – both of which can impact styling.
So, now that we've identified the major styling issues curly-haired ladies face, how can we look to solve them? The obvious answer is: through use of the right styling products. When carefully curated and used correctly, they can help make styling curly hair much easier. However, the difficult part is knowing which ones to use for your specific curly hair type, particularly when you don't have a celebrity stylist to hand! But don't worry: we've put together a simple guide to help you.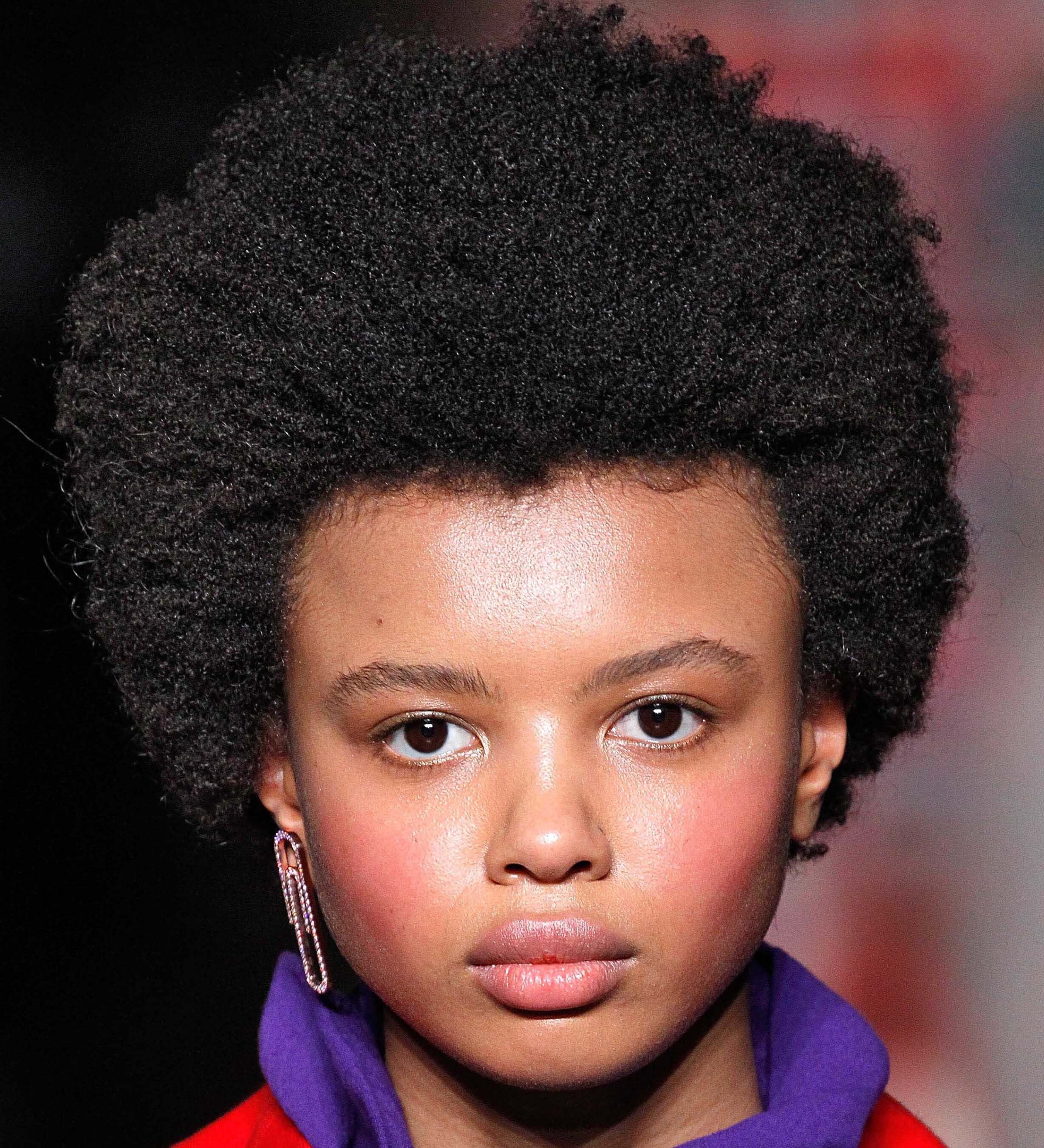 Let's start at the beginning. After you've washed your hair, you'll need to prepare it for styling, otherwise you'll have more frizz and dryness to contend with later! As mentioned earlier, moisturising and defining curls are at the top of our list. Using hair oil on damp hair can help add moisture, as well as closing/sealing your hair cuticles. This will help limit the appearance of frizz and aid with curl definition. The Toni&Guy Prep Curl Defining Hair Oil (£6.99*) is a lightweight formula that's perfect for this, as it also provides more control and smoothness, which will, in turn, help to style your curly tresses. Just comb it through damp hair prior to heat styling, or leave to air-dry for a more natural look.
Styling curly hair with mousse is another great option for adding definition. Gone are the days of crunchy formulas that resulted in stiff-looking and feeling curls; modern mousses are far more advanced than they used to be and won't leave your hair limp or crispy. The VO5 Smoothly Does It Curl Defining Mousse (£3.99*) can help to create shiny, bouncy, frizz-free curls and it works a treat on looser, wavy tresses, too. Don't forget to give it a good shake before using and just apply evenly to towel-dried hair and scrunch! Editor's tip: if you're blowdrying your hair, use a diffuser. This will evenly dry your hair and help to limit frizz.
Don't worry if you can't quite wrap your head around using a mousse just yet, there are still other options for achieving picture-perfect curls. The TRESemmé Make Waves Shape & Memorise Cream (£5.50*) is one. Because once you've achieved your waves and curls, its clever memorising polymers will 'remember' and allow you to revive your style throughout the day by simply scrunching your hair!
And if you're planning to use heat to style your hair, always remember to apply a heat protection spray – which can also help minimise frizz and protect against damage caused by extreme temperatures. Editor's tip: when styling curly hair, why not try a heat protectant serum? The silicone-based formulation will coat the surface of the hair, helping to define your curl pattern and seal the cuticles for shinier and healthier-looking hair. The VO5 Smoothly Does It Heat Protection Serum (£3.99*) can help tame flyaways while also adding a brilliant shine.
Get more tips on how to style curly hair!
*RRPs are Unilever suggested retail prices only, it is at the discretion of the individual retailers to set the actual price.
Prev Article
Next Article