Editors' picks: Best products for curly hair
The curly hair products that our editors really love!
Whether you have loose waves, classic curls, tight ringlets or kinky coils, finding the best products for curly hair is all you need to do to take your hair game to the next level. The unique twists and turns of curly hair make it difficult for natural oils to be evenly distributed down the hair shaft, which is why us ladies with curly locks deal with dryness, frizz and lack of curl-definition.
But fear not, there are a handful of products out there to help you achieve great-looking tresses. And to make the search process easier for you, we've asked four curly-haired editors about which products they love and why. Read on to discover what they are…
The best products for curly hair: Our editors' picks
TRESemmé Perfectly (un)Done Wave Creating Sea Foam (£5.50*)
Ink, Chief Editor UK: Most people don't know this (unless they catch me on holiday or see my smug vacay snaps on Instagram!), but I actually have curly hair. During the winter, I usually straighten the life out of it, but come summer time, I like to let my curly mane run free. So when the weather's warmer, I usually leave my hair to air-dry. To help define my curls and get that effortless boho look, I use a cocktail of Toni&Guy Casual Sea Salt Texturising Spray (£7.49*) and TRESemmé Wave Creating Sea Foam, followed by a few drops of the TIGI S-Factor Silky Smooth Moisture Serum (£16.45*) to help add shine and tame frizz. Sounds complicated, but it works!
VO5 Give Me Moisture Hot Oil Treatment (£4.28*)
Jeanette, Beauty Editor: My dry curly hair is often in need of extra TLC and moisture. So I like to treat my curls to a pre-(sham)poo hot oil treatment. The VO5 Hot Oil Treatment is a blend of natural oils, so it helps to add moisture and makes the whole hair-washing and detangling process much less painful! The oils also come in handy individual sachets, which makes them super easy to use and practical for carrying in your makeup bag while travelling.
VO5 Smoothly Does It Curl Defining Mousse (£3.99*)
Arianna, Junior Beauty Editor: When I leave my hair curly, I always make sure that I apply some trusty VO5 Curl Defining Mousse to help tame frizz and accentuate my natural curls. Mousse does have a reputation for leaving hair looking and feeling crispy, but if you only use a small amount of it, your hair's left bouncy and flexible!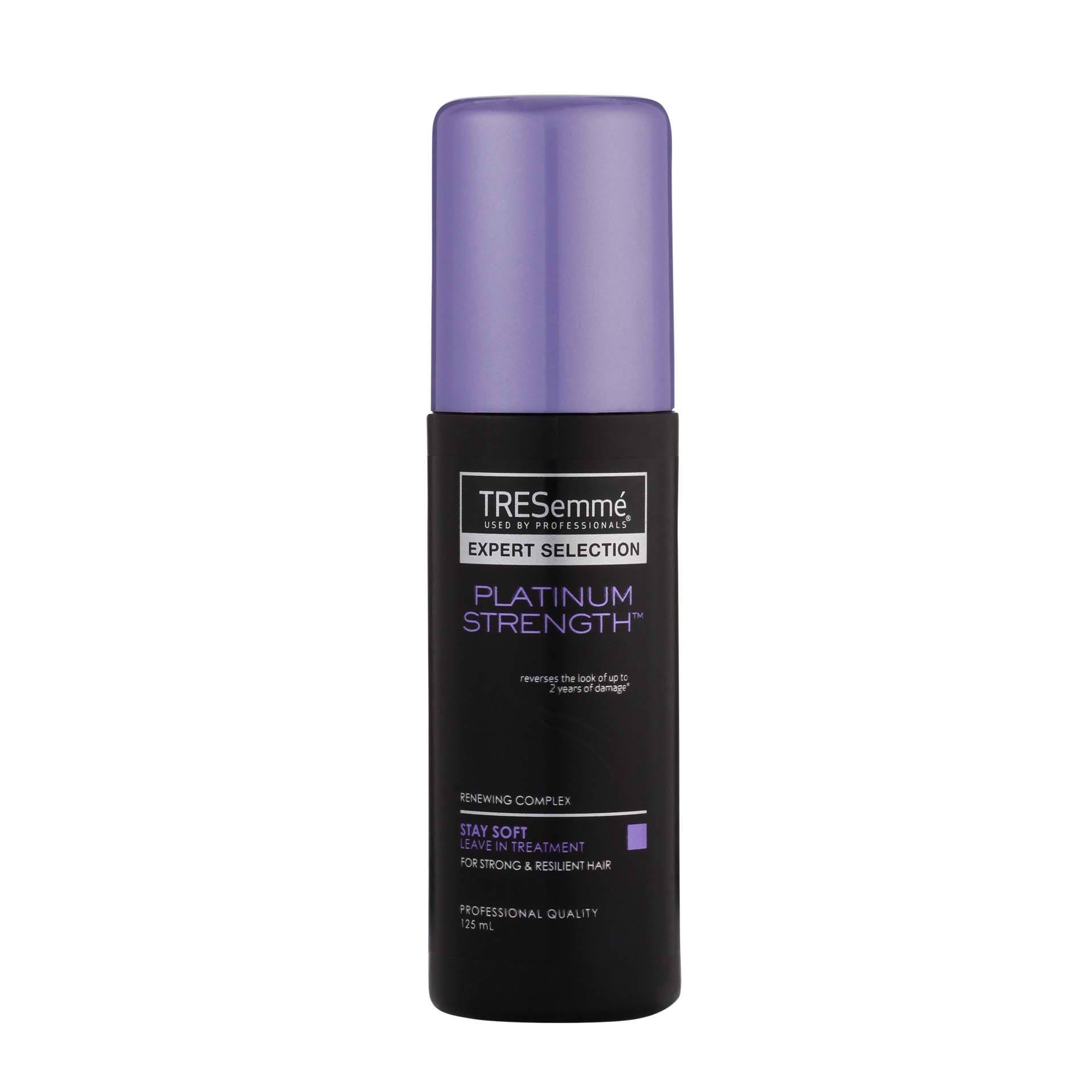 TRESemmé Platinum Strength Stay Soft Leave-in Treatment (£5.50*)
Amra, Editorial Intern: I can't ever leave the house without using a leave-in conditioner on my curly, dry and frizz-prone hair. My current go-to is the TRESemmé Platinum Strength Leave-in Treatment. This product makes my hair feel softer and stronger, as well as more manageable, which means styling it is a breeze. Brushing my hair used to be a struggle and it would usually result in me seeing a lot of hair fall. So I always make sure to apply this leave-in conditioner (on dry or wet hair) before brushing, and I've noticed my locks getting more resilient and I'm also less prone to hair fall.
*RRPs are Unilever suggested retail prices only, it is at the discretion of the individual retailers to set the actual price.
Prev Article
Next Article
Gallery
9 Super Easy Hairstyles for the School Run
Survive the school run in style with these easy and speedy hairstyles that you can in under 60 seconds!
See article
Attempt to assign property "alt" on null