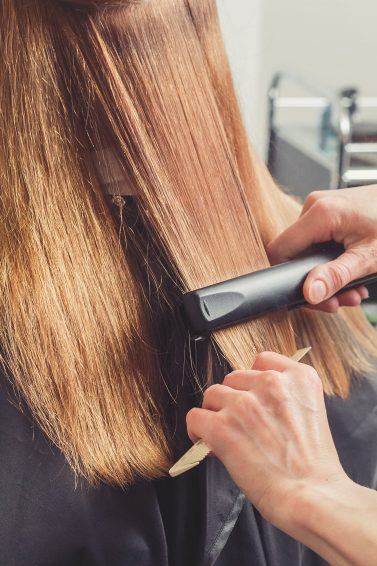 Hair straightening treatments: Should you try them?
Want smooth, silky hair without having to wrestle with a straightener on a daily basis? This could be your answer.
Do you often dream of having a silky, straight and smooth mane? If the answer to this is yes, you may find it tempting to look for a more permanent (or at least longer-term) straightening solution. Indeed, hair straightening treatments can seem like the perfect quick-fix to all your hair woes, although there are a few catches to be mindful of.
The trouble with quick fixes is that they can be just that: quick, meaning the results won't be permanent. The bigger concern here, though, is the potential damage these treatments can cause to your hair, which, if you're unlucky, can be irreversible. But of course, there are plenty of benefits, too. So while we won't try and talk you out of considering a straightening treatment, what we will do is encourage you to read on and inform yourself on all the different types available on the market, plus their pros and cons.
And, if after that, you're still set on the idea, just be sure to ask yourself – and an experienced stylist – the right questions before making yourself comfortable in that salon chair.
Japanese hair straightening
What is it?
One of most expensive and damaging hair straightening treatments to date is the Japanese straightening treatment. Exclusively done in salons, this technique uses a concoction of strong chemicals to permanently alter the structure of your hair. How? Well, as the chemicals penetrate the hair follicle, they break down the bonds and completely reshape the structure of your hair.
How is it done?
During the procedure, a pre-conditioner is applied to minimise damage. This is then followed up by the application of a chemical relaxer, a rinse, a blowdry, and an intense straightening session. It's a very time-consuming process that takes around 4-6 hours, and usually requires an additional session afterwards. The result? Pin-straight, glossy tresses that'll last at least 6-7 months, or until your roots grow out.
Should I try it?
This method may seem very tempting, especially to those who've always longed for pin-straight locks, but it's important to understand that the procedure will leave your hair weak, brittle and prone to breakage. In simpler terms, it will be difficult to regain any type of volume or body to the hair once the process is done.
Best for:
While the Japanese hair straightening treatment has in the past been popular with those who have medium to bulky hair, because of the extensive amount of damage it causes, we can't wholeheartedly recommend it anyone. If you have afro-textured, kinky or curly hair, this treatment should be avoided at all costs, as the strong chemicals are likely to cause traumatic stress to your delicate tresses.
Chemical relaxing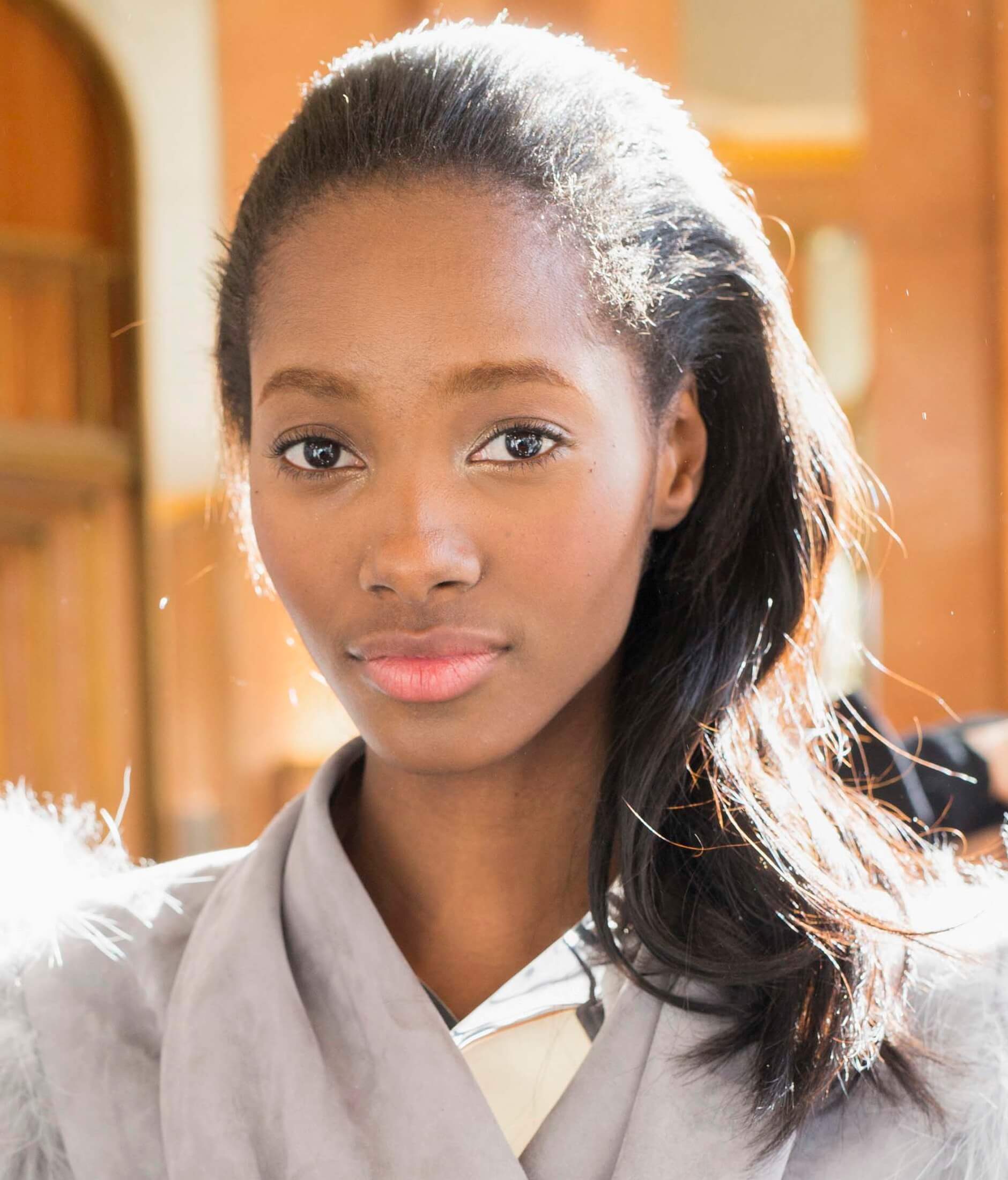 What is it?
Also known as relaxing, this common hair straightening treatment is considered to be more affordable and less damaging than most. Although this procedure can be done at home, we highly recommend getting it done professionally for best results. While Japanese straightening permanently alters your hair texture, chemical relaxing doesn't. It changes the hair's bond only temporarily to a straighter alignment, so the texture of your tresses will gradually revert back to its original state. Hair relaxers are available in two main formulas: lye and no-lye. While lye relaxers contain sodium hydroxide, no-lye relaxers don't, but will contain calcium hydroxide, instead. No-lye relaxers are milder in strength and great for anyone who with a sensitive scalp, but do bear in mind that calcium can cause your hair texture to become drier.
How is it done?
During the procedure, the relaxer is applied to hair and left on for up to 20 minutes. After this, the relaxer is washed off and hair is blow-dried, then straightened. Depending on your choice of relaxer, the results can vary: lye relaxers leave you with bone-straight frizz-free hair, while no-lye relaxers leave you with smooth tresses that aren't quite as straight. Though this can help make unruly, afro or curly hair easier to style and wash, you may have to deal with multi-textured tresses while waiting for a touch up.
Best for:
Afro-textured, kinky or curly hair.
Keratin (with and without formaldehyde)
What is it?
One of the most popular and most effective hair straightening methods available today, keratin treatments are services that are usually exclusively offered in salons. As the name suggests, the primary ingredient is, of course, keratin (a protein found in skin, hair and nails), which is then blended with other chemicals, and used in conjunction with heat to help eliminate frizz and smooth hair, making it less curly, as well as shinier and healthier-looking. The effect usually lasts for 2-6 months.
How is it done?
Depending on the type of treatment, the keratin straightening process can take anywhere from 1-4 hours, during which hair is coated with keratin and left to absorb, before being blow-dried and straightened. Unlike the two treatments mentioned previously, this method doesn't break hair bonds, but, rather, repairs and strengthens them.
Should I try it?
Keratin treatments come in all shapes and sizes, and top quality hair salons will usually offer more than one kind. So do your research and seek advice from a trusted stylist about which type of treatment will best suit your needs and natural texture. Brazilian blowdry, soft keratin and Japzilian (that's a cross between Japanese and Brazilian, FYI!) keratin are just some of the most popular types of treatments. For those with sensitive skin, or if you prefer a more pleasant olfactory experience, formaldehyde-free keratin formulas are also an option. However, it is important to be aware that while it will leave hair smooth and frizz-free, it won't actually straighten the strands.
Best for:
All hair types!
Prev Article
Next Article
Article
Jessica Alba is bringing bandanas back – and we're totally with her
Consider your weekend #hairinspiration sorted.
See article