What is keratin? Everything you need to know
Everything you need to know about this important hair ingredient.
If you've ever had a keratin hair treatment, then you know just how smooth, silky and all-round fabulous it can make your hair feel. But just what exactly is this mysterious ingredient, and why does it feel so great on your hair? Read on to find out more about keratin and all the "miracle" treatments associated with it now.
Keratin 101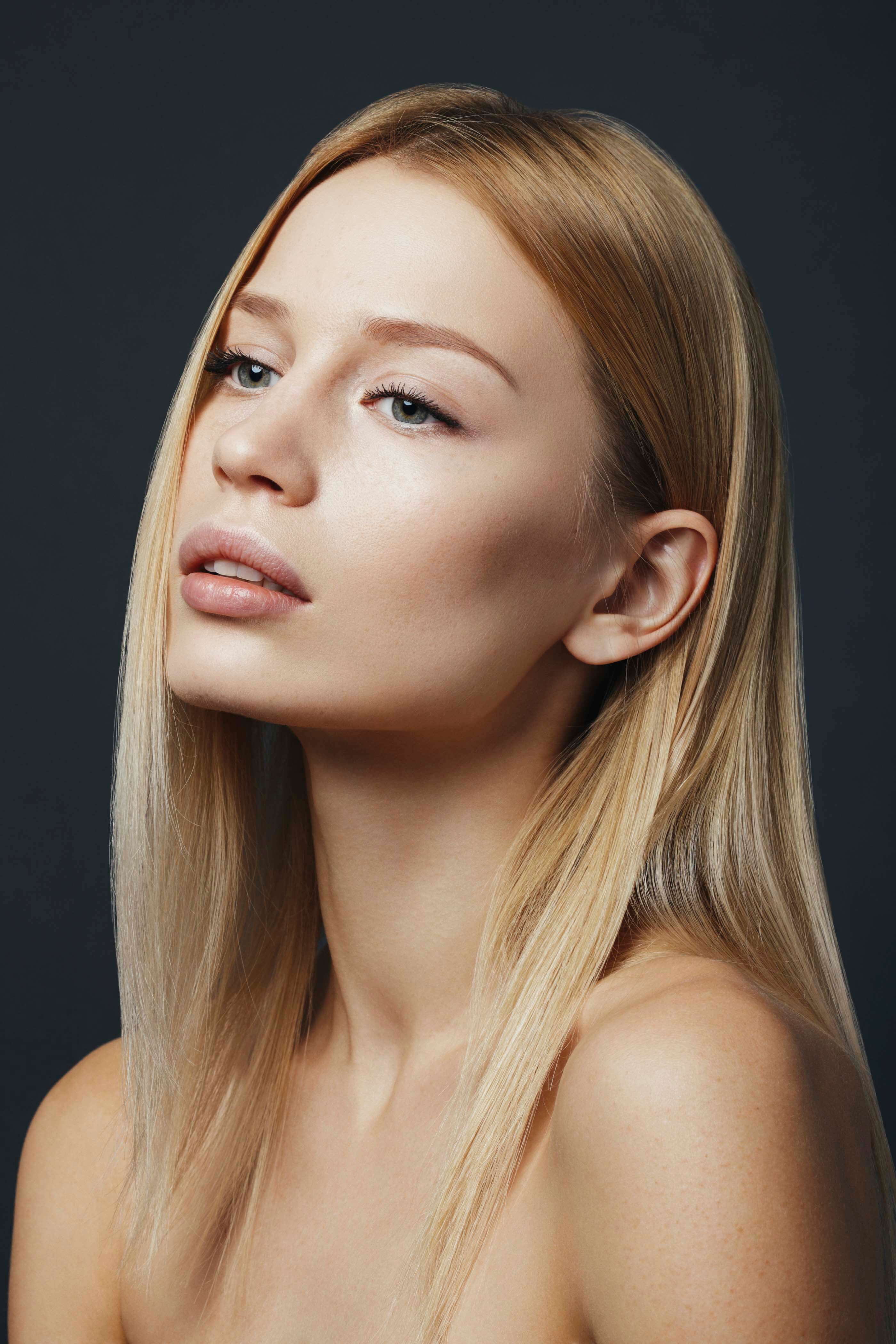 What exactly is keratin?
Keratin is a protein that can be found in your hair, skin and nails – in fact, your hair is composed primarily of keratin (approximately 95%). It helps both to protect the outer layer of each of your hair strands, as well as give them strength from an inner core within. But when your hair suffers any damage – either physically, chemically or from environmental factors like the sun – it loses some of its natural keratin, which exposes the hair's cortex, leaving it weaker and more prone to additional damage.
So, how do keratin treatments work?
In simple terms, keratin treatments help to make your hair feel softer and smoother by adding keratin molecules back into your hair. How is it done? Here comes the science part: the bonds between keratin molecules in your natural hair shaft are opened using chemicals, to allow them to combine with hydrolysed keratin. This is then finished off with a high heat treatment, to seal and fuse the additional keratin with what's already there. The result? Smoother, healthier and more youthful-looking hair!
Which hair types can benefit from keratin treatments?
Different hair textures will naturally contain different amounts of keratin. For example, if you have curly or natural hair, it'll contain less keratin than that of someone with straight hair, because of its unique structure. You'll also have less keratin in your hair if it's been chemically-processed before (i.e. dyed or permed), but the good news is, a keratin treatment can help undo that feeling of dry, dull hair, and restore a smoother, shinier appearance.
So, the answer to your question? Keratin treatments can be beneficial for most hair types – and there are many kinds of treatments available to suit your specific needs. Whether you're longing for sleek, frizz-free tresses, or just want to repair some of the damage caused by over-exposure to natural elements or other chemicals, there's bound to be a keratin treatment that's right for you. Remember: this is not a one-size-fits-all procedure, so do seek consultation from your stylist beforehand.
How long does a keratin treatment last?
Once you've had a keratin treatment, you'll want to keep your hair looking and feeling softer and more manageable for as long as possible, so take care of it well, and the effects could last for up to 4 months. Tip: you can also help extend the life of a keratin treatment by opting for a sulphate-free shampoo.
Is it safe?
Typically, keratin treatments use a combination of chemicals in the process – and it's important to make sure you're not sensitive or allergic to them before going ahead with the full course – but essentially, yes, they're safe. Many treatments use formaldehyde, which can produce a rather unpleasant odour and cause an irritation for those who have a sensitive scalp (if that's you, opt for a formaldehyde-free treatment, instead), but don't worry, EU regulations are there to make sure that the amount you'll be exposed to during a treatment is completely safe. However, if you're cautious, it's best to talk to your stylist before taking a treatment.
Tip: try the TRESemmé 7 Day Keratin Smooth System. The TRESemmé 7 Day Keratin Smooth Shampoo (250ml, £5.99*) and TRESemmé 7 Day Keratin Smooth Conditioner (250ml, £5.99*). The shampoo is infused with keratin and is made with lower sulphates, while the conditioner contains Thermal Technology, activated by the heat of your straighteners. Use in conjunction with the TRESemmé 7 Day Keratin Smooth Heat Activated Treatment (£6.99*), if you're after 7 days of salon-smooth hair**.
*RRPs are Unilever suggested retail prices only, it is at the discretion of the individual retailers to set the actual price.
**Up to 4 washes with system usage.
Prev Article
Next Article