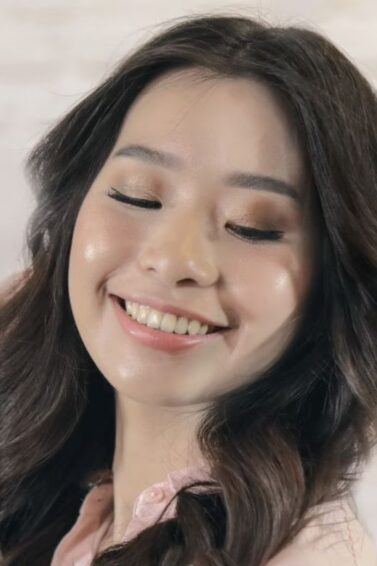 How to Use Rice Water for Hair
Is rinsing your hair with rice water the key to Rapunzel locks?
Taking ingredients from the kitchen and using them as hair treatments is nothing new, with the likes of coconut oil, avocados and eggs being well known for their hair benefits.
But the hottest store cupboard ingredient courtesy of TikTok? Rice water. With Google searches for 'how to use rice water for hair' up by 200%, you might be wondering how to do a rice water rinse on your hair and whether the results really live up to the claims.
Although it is yet to be proven by more scientific studies, rice water has been used for centuries as an alternative hair treatment as it's rich in amino acids, B vitamins, minerals, and antioxidants. Historical research shows that women in the Heian period in Japan brushed their hair with rice water. Also, women in the Huangluo Village in China only cut their hair once in their lifetimes (giving them the nickname 'village of Rapunzels'), and they use rice water as their secret to keeping their hair healthy, shiny and strong.
Ready for a rice water rinse? Read on…
Rice Water for Hair: 5 Reasons to Try TikTok's Fave Hair Ritual
If you want to try rice water for your hair, here are the benefits your mane will thank you for.
1. It Helps Improve Hair Growth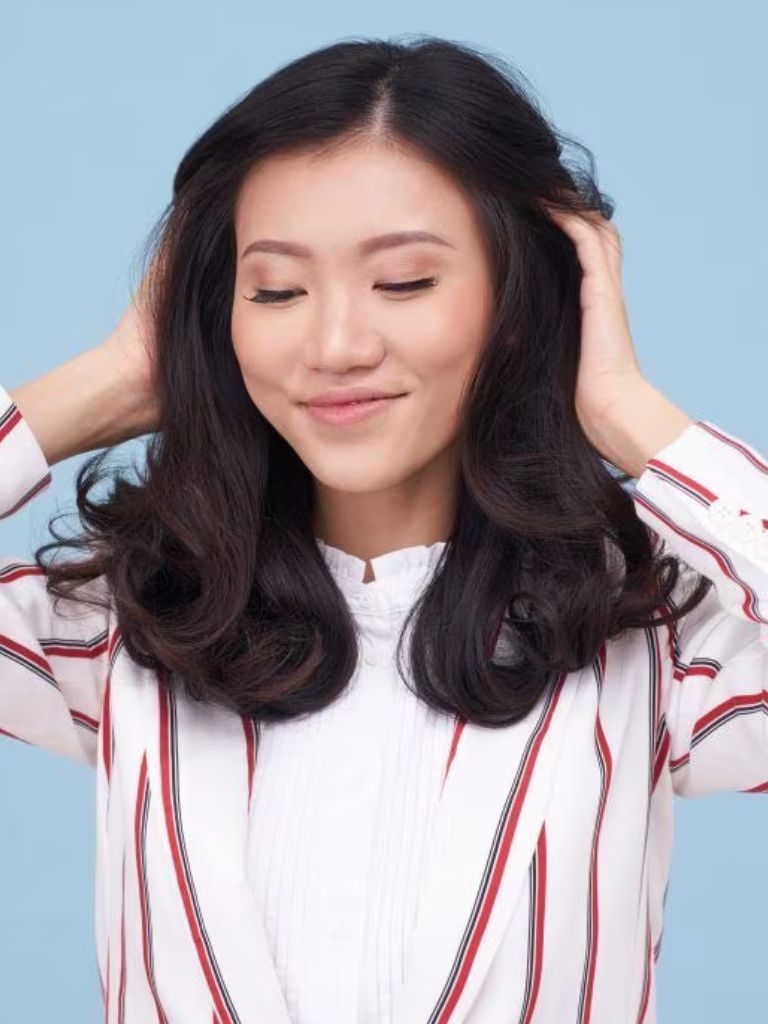 If you suffer from hair loss and don't want to use commercial hair growth products, rice water treatment is a great alternative to try. It contains amino acids and Vitamins B, C, and D, which regenerate hair and stimulate growth.
2. It Reduces Split Ends
Nobody likes to see split ends on their hair. And if you're looking for a way to treat this hair problem, try rice water. Rich in proteins that can help repair your damaged hair and minimise the look of frazzled ends, we say it's a no-brainer to try.
3. It Keeps Hair From Getting Damaged
Rice water has carbohydrate content called inositol that can improve your hair's elasticity and reduce surface friction. This can help prevent damage and breakage.
Editor's tip: Suffer from a lot of hair breakage? You can get in on the rice water hype and heal your damaged hair at the same time with the Dove Intensive Repair Shampoo and Conditioner.
This duo cleverly combines has a daily moisture formula and other essential nutrients together to help you achieve healthier-looking strands.
And if you really want to return your hair to its optimum state, you also try the TRESemmé Replenish & Cleanse Conditioner enriched with Vitamin C to your mane routine.
4. It Acts as a Great Conditioner
After shampooing, it's always good to apply conditioner for softer and smoother hair. Rice water can also be an eco-friendly alternative to your regular conditioner, rich in Vitamins A and C and phenolic and flavonoid compounds that improve your hair's texture and volume.
5. It Boosts Shine
Shiny hair, here we come! As this hair ritual is all about making hair grow and boosting hair health, your mane will start to look shinier as your hair health improves.
How to Use Rice Water for Hair
Interested in trying this eco-friendly hair care treatment? Here are the simple steps for preparing a rice water hair treatment at home.
You'll need:
a cup of rice
a cup of water
Step 1. Start by washing the rice with tap water to remove impurities. This ensures that dust and dirt are removed. You can use a strainer when washing the rice.
Step 2. After draining, put the rice in a bowl, add water and stir them together. Continue mixing until the water becomes cloudy, preferably for 30 minutes.
Step 3. Strain the rice and keep the water in a covered plastic container.
Step 4. Let the rice water sit at room temperature for 12-24 hours to let the vitamins and minerals come out. Do not let it sit over 24 hours because it can make the rice water go bad.
Step 5. After shampooing, apply the rice water as a conditioner, massaging it gently all over your scalp. Leave it on for 20 minutes for best results.
Step 6. Rinse your hair thoroughly with clean water afterwards.
DIY Rice Water Hair Recipe
You'll need:
a cup of rice
a cup of water
castor oil
Step 1. Rinse a cup of rice, using your hand to remove any impurities, chemicals and dirt. Repeat 1-2 times.
Step 2. Add boiling water and cook the rice for 10 minutes.
Step 3. Strain the rice, and let the water cool down before transferring it to a spray bottle.
Step 4. Store the rice water for 28-48 hours, then add some drops of castor oil.
Step 5. Section hair into four parts and begin to spray from roots to ends. Cover with a cap for 30-45 minutes.
Step 6. Rinse off with warm water and style as desired.
Rice Water for Hair: The Verdict
Pampering your hair doesn't have to be expensive or involve having to go out and buy new products. You can do it in the comfort of your home using household items you already have in the cupboard. Plus, it's natural, which makes it an excellent eco-friendly way to pamper your hair.
Prev Article
Next Article
Article
How to get rid of split ends yourself: Our top 3 tips
Time to take matters into your own hands.
See article