The Do's and Dont's of Detangling Natural Hair at Home
Make detangling an essential part of your routine.
Hands up — who loves detangling their natural hair? If your hand isn't up, we understand: detangling natural hair is no easy feat and some naturalistas will tell you its a time-consuming process they struggle with. However, if it's done the right way, it can make the process totally worth it and wash days a dream.
So, in order to make it easier for those with natural hair and transitioning alike, we've created a fail-safe guide that will school you in the art of detangling, safely.
So without further ado, here are the dos and don'ts of detangling hair that every natural hair queen should live by.
Detangling Natural Hair: How to Get Tangle-Free Coils Without Causing Damage
DO Pick Whether You Detangle Wet, Damp or Dry
When it comes to detangling natural hair, there are many discussions regarding what state your hair should be in when detangling. Some prefer doing it on wet or damp hair, while others go for dry hair.
As a rule of thumb, if your hair is damaged and you're experiencing shedding, you should try dry detangling. Since dry hair is much stronger than the state of wet hair, this method won't cause as much as trauma to your curly hair.
But if you do prefer do it while singing in the shower, or even after on damp hair, you need to make sure to use the right products to support your efforts and meet your delicate strands halfway.
 For severe tangling, finger detangle with a hair oil of your choice, before wet detangling with conditioner!
There are pros and cons to either of these methods, but it's all about what works for you.
Recommend read: ATH explain why they live for coconut oil.
DON'T Detangle Without a Conditioning Product
A good conditioner (and a lot of it!) is key for keeping tangles at bay. Regardless of what state your natural mane is in when you start detangling, it's important to apply a slippery, conditioning product to make your coils easier to work with.
If you're going down the dry detangling route, try a hydrating leave-in conditioner, like the TRESemmé Botanique Nourish & Replenish Hydrating Mist.
This tropical-smelling spray is great for detangling knotted hair as it helps strengthen locks, all while helping with frizz. Just be sure to spritz your strands with it throughout the detangling process, to give your locks additional moisture!
Prefer wet detangling? Then you'll already know that great hair starts in the shower. So, to make your detangling sesh a dream, you'll need to pick out a deep conditioner. Our fave? The TRESemmé Biotin + Repair 7 Intensive Mask.
This intensive nourishing treatment is great for natural hair textures, as it helps to repair and strengthen hair, leaving it soft with a lustrous and smooth appearance.
Hair hack: To make the most of out this luxe hair mask, apply it to wet hair and leave on for the prescribed amount of time. This will help massively with loosening knots and help evenly distribute the product throughout the hair.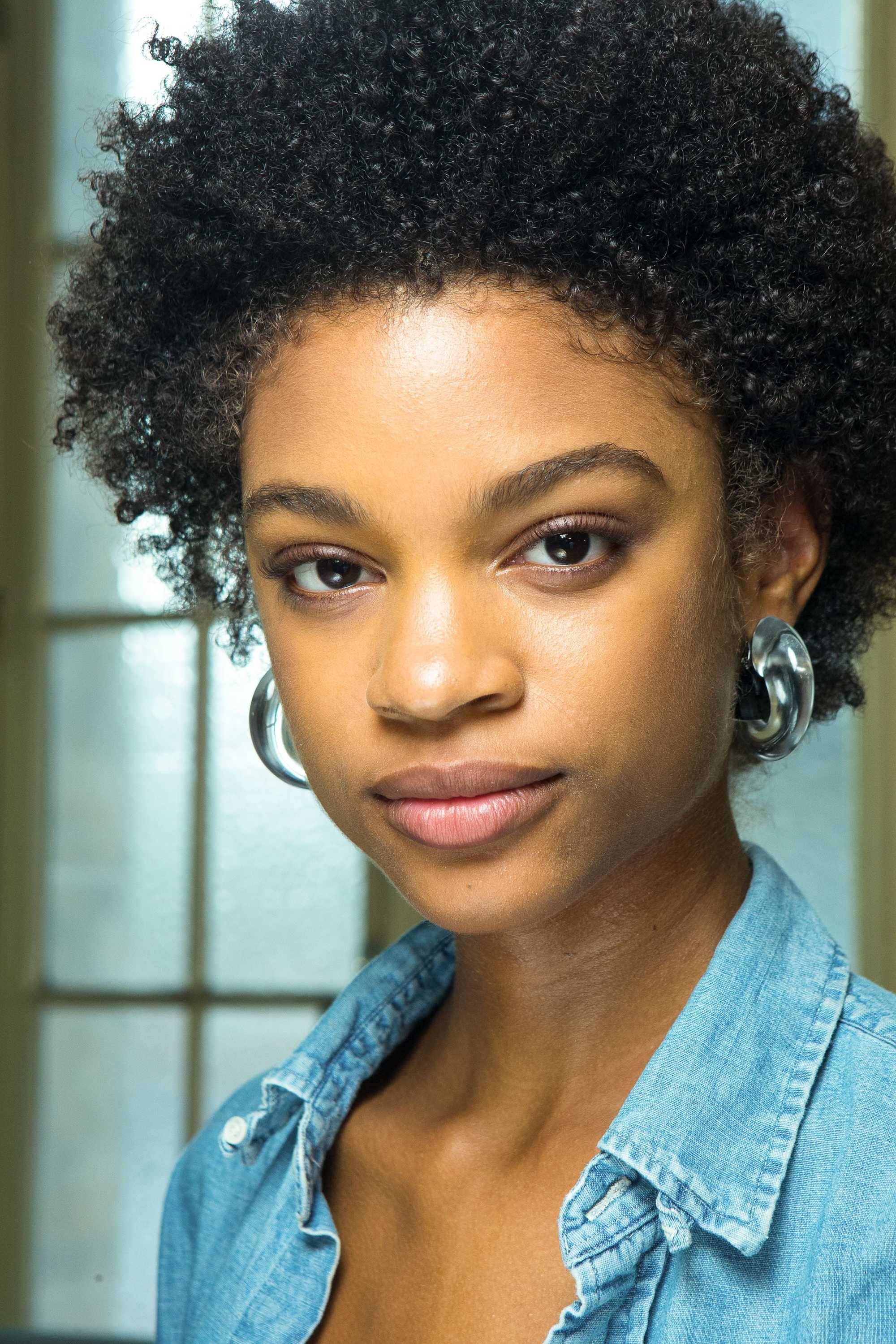 DO Use the Right Tools
As you know, tools play a huge part in detangling natural hair, so it's important to choose the right ones. So, what are the tools you can use? Your fingers, a nylon bristle brush and a wide-tooth comb.
To give you an idea of how each tool works, check out the mane benefits we've outlined, below.
Fingers: Though they are aren't technically a tool, they are just as effective as a comb or brush and help untangle knots in ways that the other tools can't. Gently pulling apart the tangled strands will work to incur far less damage than simply combing through the knot over and over again.
Nylon bristle brush: Since natural hair is very tight and thick, the strands tend to be more fine and prone to breakage. A nylon bristle brush (with a rubber base) helps minimise static and allow safe and gentle penetration.
Wide-tooth comb: A sturdy wide-tooth comb is both the best and least time-consuming for loosening stubborn knots, as well as your best defence against them in the first place.
Again, you need to find out which one works for your hair and decide which one will make the process as easy as pie.
DON'T Start From the Roots
Now you've applied a conditioning product and picked the tool that'll #slay your coils, it's time to get into the fun part: the detangling method. So, take your tool and divide your hair into 4 to 6 equal sections.
After you've done that, start slowly detangling from the ends of your hair, before pulling your tool all the way through your hair. Why? Immediately going from root to tip will cause tension and stress to the root, so detangling from the ends before trying to comb through will limit the amount of tension you put on your mane and is the best way to avoid pain and hair breakage.
Hair hack: Only move into your next section once the first section is fully tangle-free! Then you should be able to brush from root to tip smoothly.
DO Be Patient
The key to detangling natural hair? Patience! If you are in a rush you will end up missing strands and causing more damage than good, so pick one or two days a week to dedicate to your mane.
To maintain your tangle-free strands, avoid touching your coils and make sure to sleep on top of a silk pillowcase or with your hair in a bonnet. And that's it really!
Prev Article
Next Article
Article
12 Easy Ways to Get Healthy Hair at Home
12 tried and true tips for achieving healthy hair.
See article