7 tips & tricks for maintaining luscious long hair
Want more beautiful, healthier-looking long hair? Keep reading...
We're sure you've all heard the urban legend that the longer your hair, the more prone to damage it is. Well, sadly, there is some truth to it. While your long, flowing tresses may be your best asset, maintaining and keeping them looking shiny and healthy can be a cumbersome task – but it doesn't have to be! If you think your long hair isn't looking as healthy or as luscious as you'd like, the first thing to consider improving is your care routine.
Need some guidance? Here are 7 simple tips to help keep your tresses looking their best, even at optimum length.
Long hair maintenance tips and tricks
1. Start from the inside out
The famous idiom 'you are what you eat' is applicable to hair, too. Essentially, what you put into your body does impact hair health. You can't expect junk food – like sugary drinks and over-salted snacks – to give you all the vitamins and minerals needed to keep your tresses looking their best, so a balanced diet that contains the right mix of protein, iron and other nutrients is vital.
A strand of hair is composed of keratin (protein) and in order to keep your long locks looking luscious, you'll need as much of it as you can get. Make fish, beans, nuts and whole grains your new best friends – and don't forget to drink plenty of water, your hair needs hydration in order for it to shine, too!
2. Don't be afraid of scissors
While it may seem counter-intuitive when you're trying to retain length, getting regular trims to keep split ends at bay will actually result in healthier-looking tresses. How come? Because split ends are irreversible and they'll eventually work their way higher and higher up the hair shaft, causing even more damage and breakage, if not an even more drastic chop later on.
3. Use heated styling tools sparingly
The biggest enemy working against your precious long locks are heated styling tools. When used too often and incorrectly, i.e. without the help of heat protectants, hot tools can cause an insane amount of damage, which puts your locks at risk of breaking.
If you must use straighteners or curlers, do so sparingly and with care. Always use the lowest temperature setting and apply a good heat protectant product prior to styling (we recommend the TRESemmé Keratin Smooth Heat Protection Shine Spray). Afterwards, reach for a reconstructive serum, like the Toni&Guy Glamour Serum Drops to help seal in moisture. This will act like a buffer and also help keep your mane smooth, nourished and protected throughout the day.
4. Shampoo less, condition more
Over-washing your hair can make it more prone to dryness and breakage, and in order to keep your long tresses healthy, they need to be strong. If you're shampooing daily, consider cutting down, and focusing more on conditioning, so you can build in that strength. We're not asking you to abandon shampooing altogether, but to 2-3 times per week is more than enough.
Editor's tip: A strengthening shampoo, like TRESemmé Platinum Strength Strengthening Shampoo can help, too.
5. Use a hydrating mask weekly
Rinse-out conditioners do add moisture to your hair, but not enough to counteract the external factors that can leave your tresses dry and brittle. Long hair needs all the TLC it can get, so try to re-hydrate and replenish it with moisture at least once a week. Now this is where deep conditioning masks come in: we recommend the Dove Nourishing Oil Care Mask for best results.
6. Invest in a good hairbrush and perfect your technique
They say you should brush your hair like it's spun from gold, and we couldn't agree more. We're willing to bet that most of you currently adopt a rougher approach than you should – starting from the roots and making your way through the knots and tangles as quickly as you can – and we want to urge you to stop.
This seemingly second-nature habit is causing your hair more damage than you might imagine. It's also vital to invest in a good hairbrush: boar-bristled options are not only extra gentle on strands, but they're also good at helping to re-distribute your scalp's natural oils.
Editor's tip: Minimise knots by brushing gently from the ends, and working your way up slowly to the roots and scalp.
7. Last but not least: Patience and dedication are key
If you want beautiful long locks, be prepared to spend a lot of time caring for it. By following these tips above, you'll be able to minimise damage and keep your long hair looking gorgeous, glossy and healthy while retaining optimum length.
Now that you're on your way to lengthy tresses, we bet you're looking for some potential hairstyles to work, right? then hop, skip and jump over to our Long Hairstyles page, where you can find tonnes of stunning long hair looks.
Prev Article
Next Article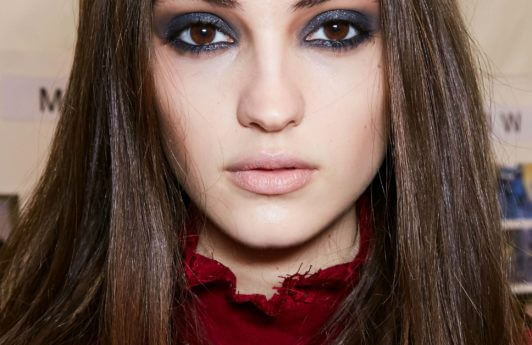 Gallery
5 Long layered haircuts that suit just about everyone
Step this way for your New-Year-New-You look!
See article