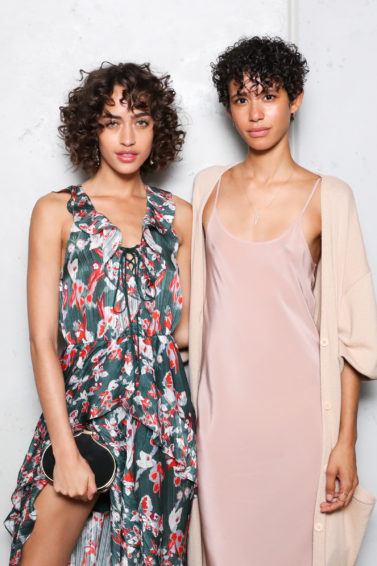 Type 3 Hair 101: How to Decode and Understand Your Coils
Do you have type 3 hair? If you don't know, check out our guide to find out, plus learn which products will make your hair pop.
We've got to let you in on a not-so-secret secret: not all curly hair (AKA type 3 hair) textures are the same. This can make figuring out how to care for your mane a challenge, especially when you don't know whether your coils fall under the 3A, 3B or 3C category.
So, to make your life easier and help you properly determine exactly what your hair type is, we've created a quick guide on type 3 curly hair. Knowledge is power, people!
The beginner's guide to type 3 hair: All you need to know
Type 3A
Not sure how to tell if you have 3A hair? If your curls are loose, light and have a definite S-shape curl pattern (like this model's gorgeous mane), then you've definitely got 3A hair.
Without enough hydration, ladies with this curl type tend to experience issues with frizz and lack of curl definition. This is because of the unique shape of curls and the trouble oils from the scalp have travelling down the hair shaft. The solution? Try a contour cream! Our fave? The TIGI Bed Head Foxy Curls Contour Cream, of course!
Just like your face contouring products work to profile certain features, this curl-enhancing cream 'contours' your coils to make them more prominent, controls frizz and adds shine to your locks. And honestly, who wouldn't want foxy curls?
Type 3B
If your curls fall under the type 3B category, your mane is a lot more voluminous, and can be coarse and dense. Plus, since this hair type tends to have a lot more body to it, it gets easily dry and dull. Not ideal, right?
However, investing in a nourishing oil, like the Dove Advanced Hair Series Pure Care Dry Oil Nourishing Treatment, can help. How? This all-in-one product can make 3B hair feel smoother, look shinier and more manageable. Trust us: your strands will thank you for choosing it!
Type 3C
Have you got a head full of tight corkscrews curls, like this model has? If so, you have type 3C hair, which tends to be higher in density and coarser than those with type 3A or 3B hair.
Again, you'll be dealing with of dryness, frizz and experience a lot of tangling. The best way to tackle these mane issues? Simply by rethinking your hair washing system!
Following a co-washing system will leave your hair feeling smooth, soft, nourished and prepped for styling. Our current fave for curl-tastic care? The TIGI Bed Head Calma Sutra Cleansing Conditioner.
Formulated with ingredients that pack a punch, this sulphate-free cleanser works to refresh, detangle and hydrate type 3 curly hair. Did we also forget to mention how divine and fruity it smells? Yum!
3 hairstyles that'll make your type 3 hair pop
Now you've been given all the details about type 3 hair, it's time that you found some inspiration on how to style your coils. Luckily, we've got this covered, too! So take a little peek below for our top ways to work type 3 curly hair, in style.
Halo braid
When you get bored of wearing your type 3 hair out, relying on updos is the easiest way to amp up your mane game. Just look at this gorgeous halo braid hairstyle and you'll totally understand what we mean.
Pineapple updo
You may not usually think to take your style inspiration from tropical fruits, but this is one 'do you should definitely make a note of. The pineapple updo is pretty, practical and sure to become your new go-to look.
As you can see, this sky-high style effortlessly shows off curls all while keeping them off your face. The ideal look for lazy girls, this 'do can be whipped up in seconds, making it perfect for everyday wear and tear.
Braided ponytail
Remember when we mentioned that braids and ponytails were trending? Well, did you know your type 3 hair can get in on the fun, too? How? With this beautiful braided ponytail hairstyle, of course!
Just follow our step-by-step tutorial and no matter whether you rock this look to work or to a romantic date, you'll have a 'do that's ready to #slay!
Check out more on hair types!
Prev Article
Next Article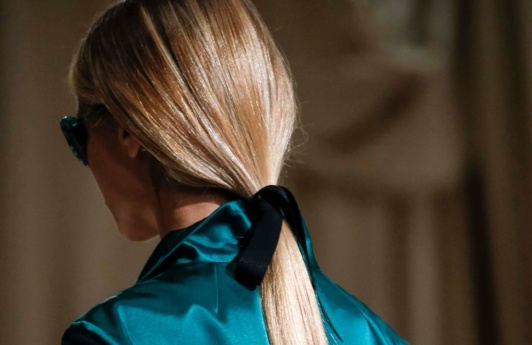 Gallery
Simple hairstyles for straight hair perfect for everyday wear
Keep your hair sleek and stylish all day long!
See article