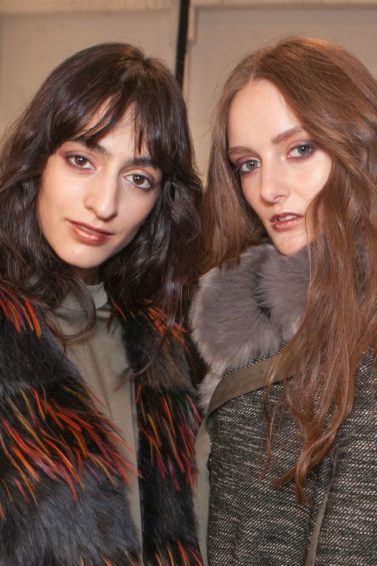 Finding the best shampoo for thick hair is the major mane changer your tresses need
Why using a shampoo for thick hair is an essential step in your routine.
From fine-haired girls desiring thick strands to curly-haired ladies longing for straight locks, when it comes to hair types, there is no denying we always want what we don't have. So if you're one of those women with lusciously full manes, finding the right shampoo for thick hair might be on the top of your agenda – and if it's not, it should be!
With every snap of a hairband you become the hair envy of all your friends and, yes, while thick hair may be amazing, caring for it is no easy feat. From the continuous arm workouts just trying to pull your hair into a ponytail to the hours spent blowdrying to get it looking somewhat under control, life is not all peachy on the thick hair side…
So, to help ensure you're living your most swish-worthy life, we've made it our mission to find the best shampoo for thick hair based on some of the most popular hair concerns.
Shampoo for thick hair: Our top picks
Thick hair woe: Breakage
While it may not be as noticeable as it would be on those with fine hair, breakage is a big concern for all hair types, including thick hair.
With the laborious task of blowdrying taking longer, tresses tend to break due to the continuous brushing of hair while it's wet. Therefore finding a shampoo for thick hair with breakage in mind is the best possible place to start.
Enter the Dove Nourishing Secrets Strengthening Ritual Shampoo. Enriched with avocado & calendula extracts, this shampoo is best used alongside the matching Strengthening Conditioner (after all, we never do things by halves when it comes to our hair). With fewer strand fall due to breakage after the first wash, this duo is a no-brainer!
Click here for even more tips on how to minimise hair breakage.
Thick hair woe: Frizz
Frizz can do more than just ruin our hairs visual appearance; it can lead to unmanageable tresses, which can lead to tangles, which can lead to breakage (you see where we are going here). Therefore if frizz is one of your hair concerns, we suggest starting your hair care regimen with a frizz-fighting shampoo.
The TRESemmé Keratin Smooth Shampoo and Conditioner is made to smooth dry, frizzy strands and leave you with shiny-looking, manageable hair. But the goodness doesn't stop there: formulated with keratin and marula oil you can enjoy up to 72 hours of frizz control for silky-smooth hair that is full of natural movement.
Frizzy hair products you never knew you needed.
Thick hair woe: Damage and dryness
As we mentioned, taming and styling thick hair is no easy task. This means getting fully acquainted (and even wearing out) some of your fave heated styling tools, which, of course, can lead to damaged strands.
To help rebuild the broken protein structure in your hair, we suggest enlisting the help of the Nexxus Emergencée Rebalancing Shampoo. Enriched with concentrated, 100% pure Elastin Protein and Marine Collagen this silicone-free shampoo can be used alongside the Nexxus Emergencée Restoring Conditioner and the Refortifying Leave in Crème. 
Top tips on caring for damaged hair.
Prev Article
Next Article
Article
What's REALLY in your shampoo? Experts explain key shampoo ingredients and what they do
Want to know more about your shampoo ingredients? Then be prepared to be amazed ...
See article