Editor's picks: The best natural hair treatments to try now
Give your dry and damaged natural hair some TLC. 
Looking for the best natural hair treatments isn't the easiest of tasks, especially since natural hair care needs to be tailored to the individual. But thanks to a bit of research (read: lots of product-testing!), the All Things Hair team have at long last put together a list of our current faves to help you take care and make the most out of your natural hair.
So what are you waiting for? Discover our must-try solutions by scrolling through and seeing which natural hair treatments made the cut, below.
Our 4 favourite natural hair treatments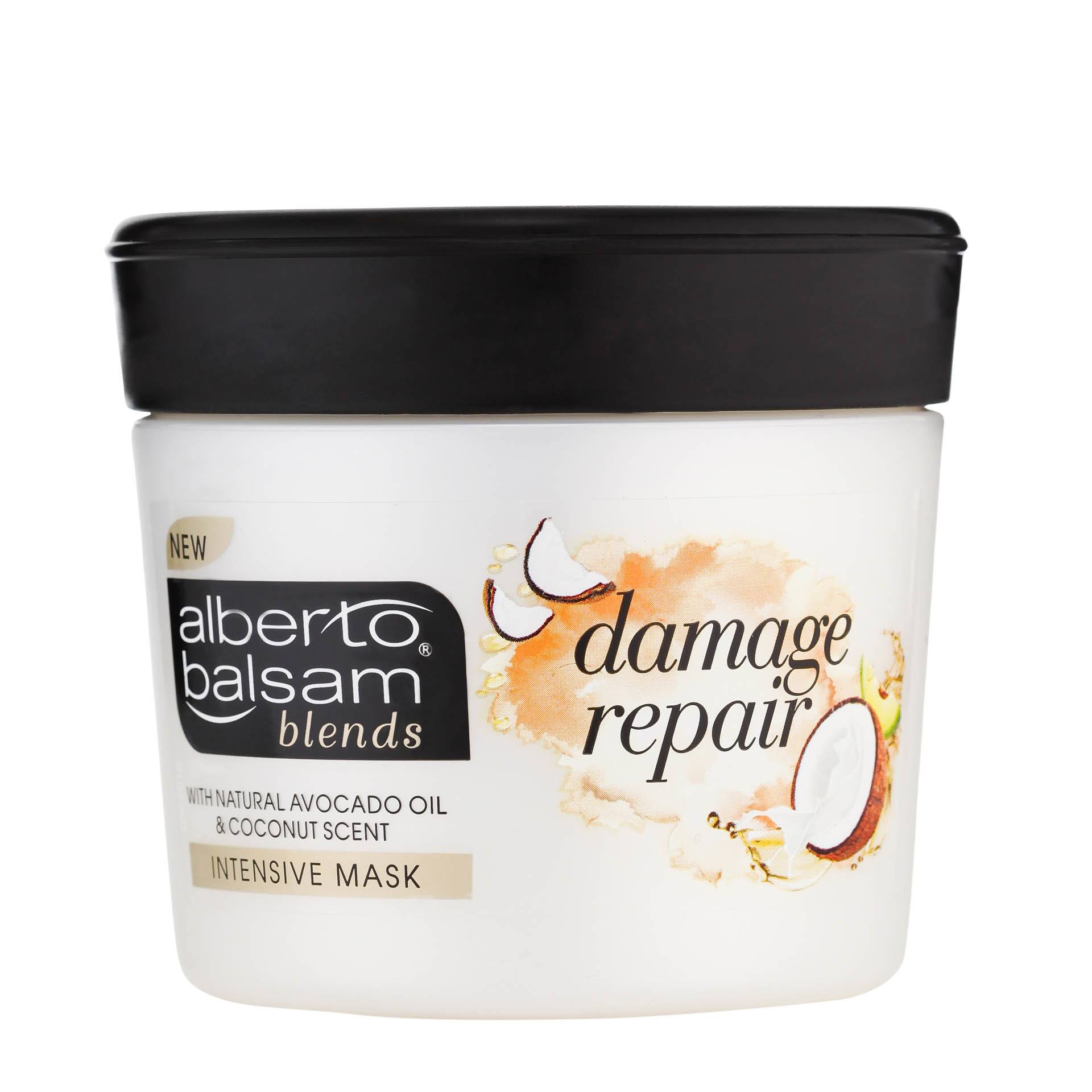 Alberto Balsam Damage Repair Intensive Hair Mask (£2.99*)
An easy way to help repair damaged natural hair is to use intensive hair treatments, like a hair mask, on a regular basis.
The Alberto Balsam Intensive Hair Mask has a repairing, nature-infused blend of nutrients, rich in natural avocado oil and with a heavenly coconut fragrance! Naturalistas everywhere will rejoice once they've used this treatment as it helps to leave your hair strong** and nourished, and the gentle formula also contains no parabens!
VO5 Nourish My Shine Moisture Hot Oils (£4.28*)
Anyone with afro hair can attest that oils are a saviour. Seemingly harmless everyday acts like drying, brushing and heat styling can easily cause breakage and split ends to your locks. The good news? Pre-shampoo treatments can help add back much-needed moisture!
This hot oil treatment from VO5 penetrates deeply within the hair, and it seeks out and binds to the weak areas of each strand, reducing breakage from brushing by up to 60%***. It also removes 75% more chlorine than shampooing alone. But the thing we love the most about this hair product is that it comes in 4 small 15ml tubes, which are handy and easy to use. So now you have no excuses to skip your treatments, even when you're jetting off on holiday!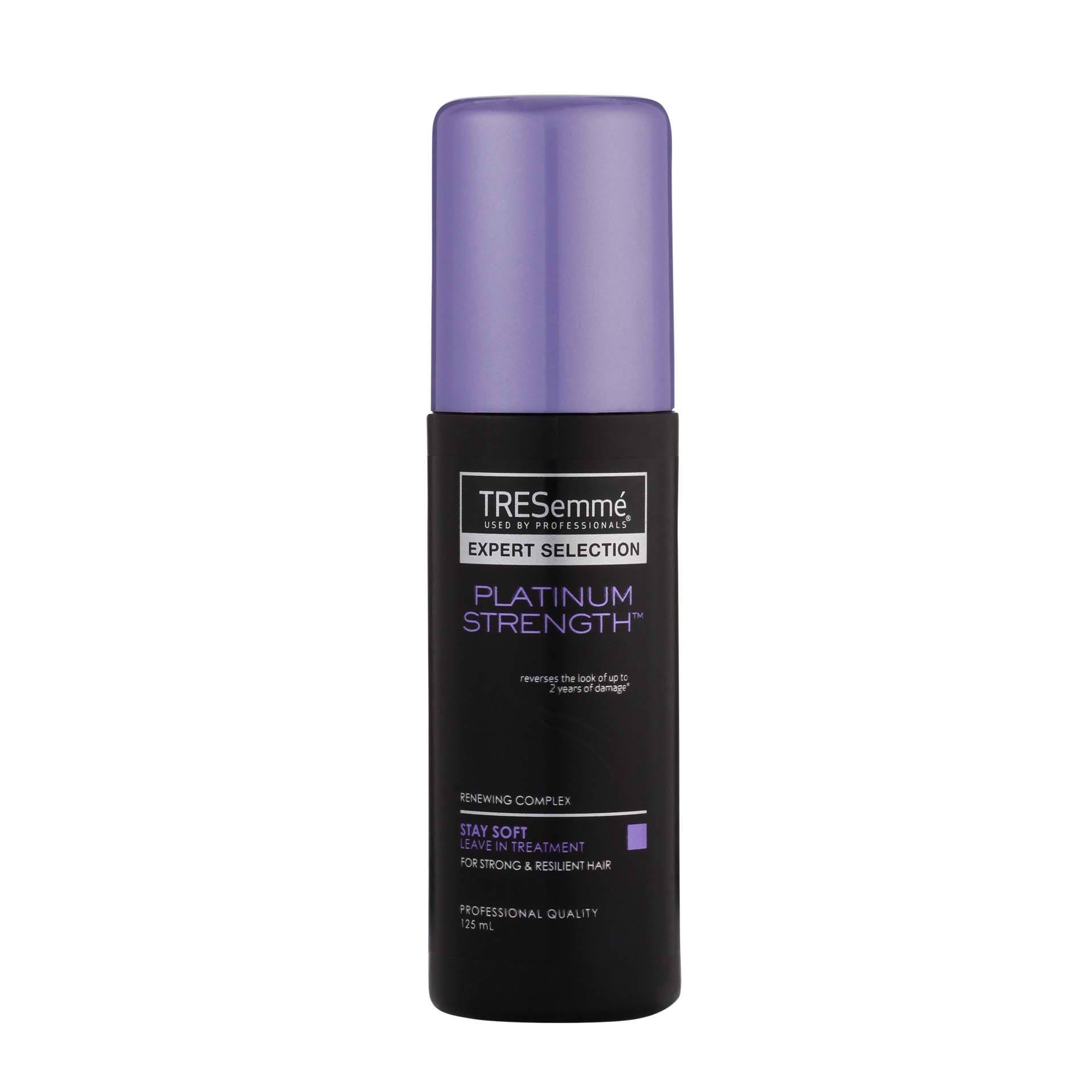 TRESemmé Platinum Strength Leave In Treatment (£5.50*)
Ok, so we're kind of cheating with this product, but it's such a favourite of the All Things Hair team that we couldn't resist adding it to our list. Falling somewhere between a leave-in conditioner and a hair treatment, this multitasking product by TRESemmé helps to reverse the look of up to 2 years of damage**** and protects against future styling damage. And last but not least, the formula also reinforces your hair's natural protective barrier! Just evenly apply 2-3 pumps of the leave-in treatment (more if you have thick or long hair) to dry or damp hair, and then style as normal. Easy!
Dove Advanced Hair Series Pure Care Dry Oil Nourishing Treatment (£6.99*)
This versatile nourishing treatment by Dove helps to leave your hair touchable and soft with a healthy-looking shine. The lightweight formula nourishes natural hair without weighing it down and is infused with African macadamia oil, and gives you a boost that helps replenish your hair's lipids and leaves it feeling super silky. You can use it as a pre-shampoo treatment, or on freshly-washed hair to "protect and seal" natural hair cuticles.
Editor's tip: Give your hair even more TLC by combining the Dove oil treatment with periodic use of the complementary Dove Pure Care Dry Oil Treatment Balm (£6.99*). 
So, which one of these natural hair treatments are you excited to try?
*RRPs are Unilever suggested retail prices only, it is at the discretion of the individual retailers to set the actual price.
**Reduced breakage measured with a technical test with shampoo and conditioner use versus non-conditioning shampoo.
***Hot oil treatment vs non-conditioning shampoo.
****82% of 150 women agree hair looks healthier.
Prev Article
Next Article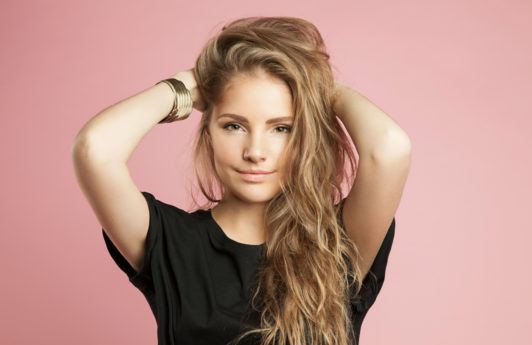 Article
How to stop hair breakage: Practical tips to improve your hair's condition
It's time for a little TLC...
See article