Keratin shampoo and conditioner AKA your new beauty obsession
Want to know about keratin shampoo and conditioner? Say no more...
We're sure you've heard about all the magical benefits that come with using a keratin shampoo. You might have even seen a keratin oil in the beauty aisle and wondered: why is everyone going gaga over this mysterious ingredient?
Keratin is a protein that is found in your hair and when your mane suffers from any dryness or damage, it loses this special protein, making it weaker and more susceptible to damage (eek!).
However, the good news is, using a keratin shampoo and conditioner (along with an oil and keratin deep conditioner) can help replenish your locks. Almost sounds too good to be true, right?
5 reasons to try a keratin shampoo, conditioner and more!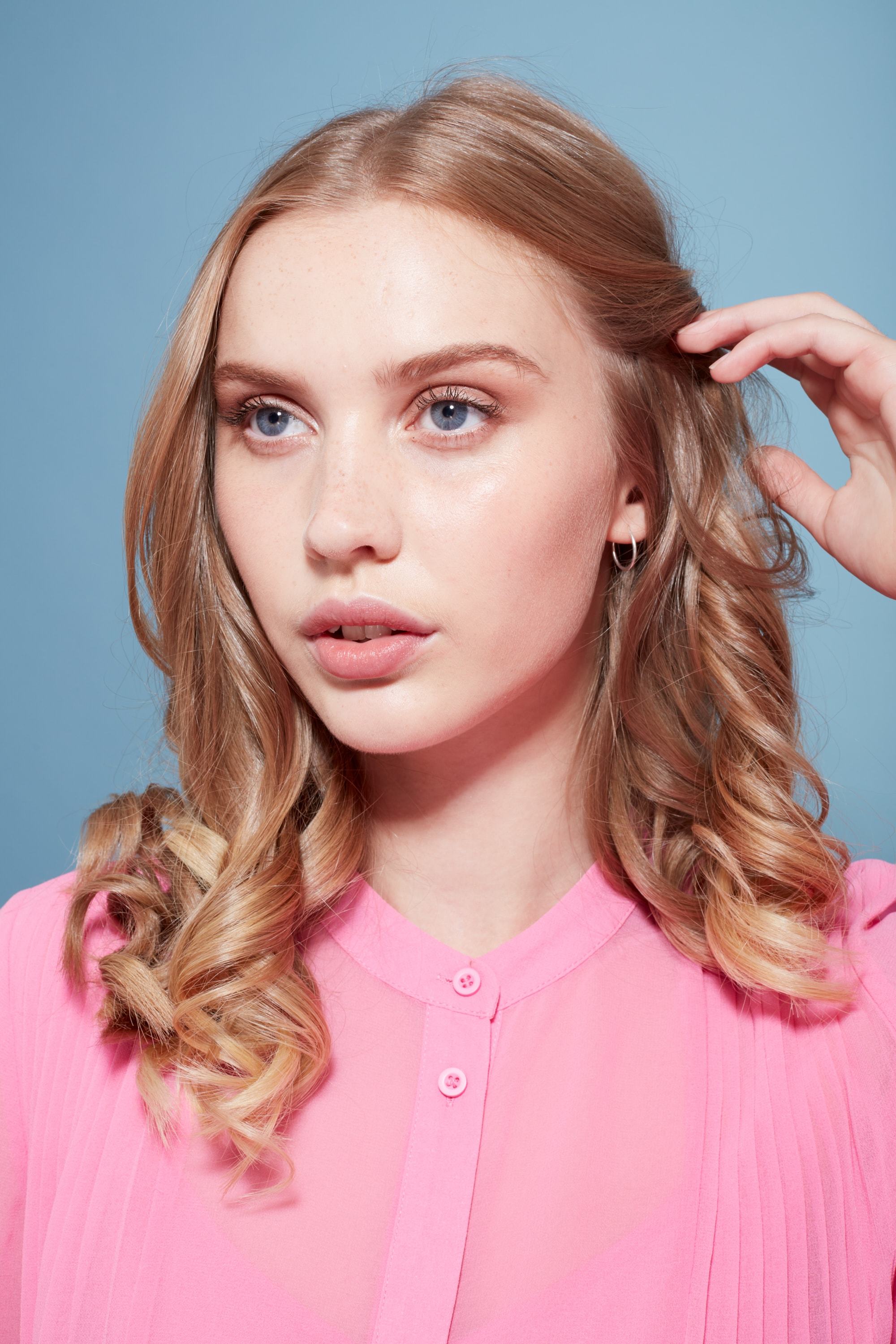 1. A keratin shampoo and conditioner will keep your locks in tip-top shape
Hands up — who's tired of dealing with lacklustre, frizzy locks? If that's you, you've probably tried everything under the sun in order to tame your locks.
But all is not lost, because there is a way to help make your mane more manageable. How? With a keratin shampoo and conditioner, of course!
The TRESemmé Keratin Smooth Shampoo and Conditioner system are infused with keratin proteins that help to nourish, smooth and control strands, and most importantly: keep bad hair days at bay.
The best thing about this range? It's ultra-restorative, moisturising and regardless of your hair type, you'll be left with smooth, shiny and frizz-free locks.
Editor's tip: If you're looking for a shampoo for keratin treated hair, you'll be happy to know that this magical product is also suitable for use after a salon keratin treatment. See, it's not so difficult after all, is it?
2. A keratin deep conditioner will make your strands more manageable
Now, if you really want to give your hair the VIP treatment it deserves, you'll definitely want to include a keratin deep conditioner, like the TRESemmé Keratin Smooth Mask, into your weekly hair care routine.
So, after using a keratin shampoo, apply a generous amount of this keratin conditioner to a damp mane from root to tip. Leave it on for 3-5 minutes before rinsing it off thoroughly, to reveal smoother, more manageable strands.
3. A keratin oil will help you achieve star-worthy hair
That girl with the super smooth and shiny-looking hair day in and day out, you know what her hair secret is, right? You guessed it, a keratin oil.
You may think that hair oils are heavy and leave residue in your strands, but the TRESemmé Keratin Smooth Beautifying Oil isn't like the rest, it's extra special. Its lightweight formula will helps to combat frizz by smoothing your strands, leaving your locks looking red carpet ready.
Oh and before we forget, it's also suitable for both pre- and post-styling use, so pop a bottle into your bag and touch up your mane wherever you go. Gorgeous hair in a flash? Yes, please!
4. Keratin treatments are available for coloured strands too
If you're a hair colour chameleon always trying the latest colour trends, you'll know that damage, frizz and hair that becomes dull all to quickly, can be part and parcel of regular colouring. But did you know that using a keratin treatment specifically designed for colour treated hair can be the answer to the hair of your dreams?
We suggest starting your journey to frizz-free and vibrant hair in the shower with TRESemmé Keratin Smooth Colour Shampoo. This double-duty system helps protect your coloured hair leaving it looking fresh and vibrant.
Formulated with Moroccan Argan oil and Keratin. This low-sulfate shampoo gently cleanses your coloured hair, smoothing frizz from root to tip while sealing in shine to keep your coloured hair vibrant. To nourish frizzy hair and lock in smoothness, follow with the TRESemmé Keratin Smooth Colour Conditioner.
5. Keratin sprays can protect your hair from heated tools
Following your hair routine with heated tools (and yes that includes your hairdryer)? Then protect your hair with TRESemmé Keratin Smooth Heat Protection Shine Spray. This hair essential works as a detangling spray and a shine spray, helps to fight frizz, boost shine, add softness and tame flyaways! Yes, it really is that good.
Prev Article
Next Article
Article
5 Reasons why we love dry shampoo
Struggling to understand why everyone's so obsessed with dry shampoo? Discover the truth behind the hype...
See article