Hair hacks: How to straighten hair without heat in 5 surprising ways
Think it's impossible to straighten your hair without heat? These 5 hair hacks will convince you otherwise!
You Will Need
If you've been religiously straightening or blow-drying your strands to sleek perfection everyday, you might be feeling guilty about putting your hair through a lot of trauma. Now, this doesn't mean you should stop doing it, as by simply swapping out a few days a week to straighten hair without heat can actually help relieve your mane of the strain.
You may think that learning how to straighten hair without heat is impossible, but that's just because you're yet to discover our insider secrets! So, if you want to know our top beauty methods for achieving smooth strands, simply take a look at these 5 tried-and-true natural hair straightener hair hacks, below.
How to straighten your hair without heat: 5 heatless methods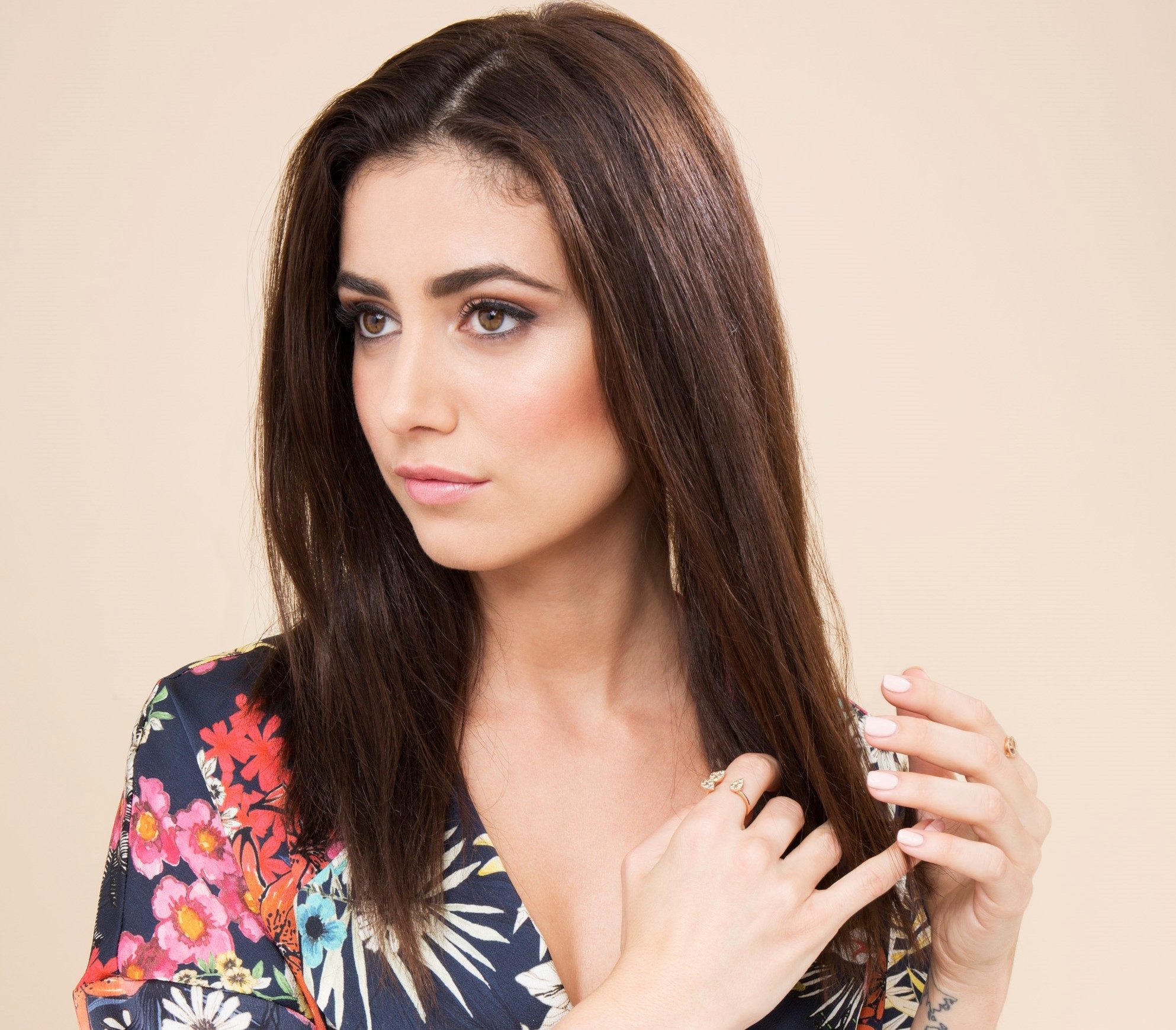 1. Use a smoothing wash and care system
We've said it once and we'll say it again: great hair starts in the shower. So if you want to straighten hair without heat, it's important to choose a wash and care system that's specifically formulated to 'straighten' or smooth strands.
We recommend using the TRESemmé Keratin Smooth Marula Oil Shampoo and Conditioner. This powerful duo will gently cleanse your hair, create a smooth, frizz-free base and also give your hair a dazzling sheen – bonus!
2. Follow up with a hair mask
If you don't already use a hair mask in your weekly routine, your tresses are seriously missing out. Unlike standard conditioners, a deep conditioner (AKA hair masks) is packed with an intense dose of conditioning agents.
So, to make the most out of your 'natural hair straightener' washing routine, grab a smoothing hair mask and watch as your hair goes from drab to fab, instantly.
Editor's tip: After shampooing and conditioning, apply a generous amount of the TRESemmé Keratin Smooth Deep Treatment Masque through your damp mane, from root to tip. Leave it on for 3-5 minutes before rinsing it off thoroughly.
3. Try a serum
We're sure you've heard about all the wonders of serums, but did you do know that these miracle multi-taskers can also help you get straight hair without heat? Yep, it's true! They leave your locks looking glossy, shiny and silky-smooth – it really is the stuff hair dreams are made of!
To reap the mane benefits of this unmissable product, all you need to do is run 1 or 2 drops of serum through towel-dried hair, before letting your locks air dry.
Editor's tip: Can't decide which serum to go for? Well, we can't get enough of TIGI S Factor Silky Smooth Moisture Serum. Not only does it smell delicious, but it also fights frizz, tackles flyaways and makes hair much smoother in appearance.
4. Air dry, brush and wrap
Now that you've towel-dried your hair, you'll need to consistently brush it with a boar bristle brush in short bursts (taking 5-minute breaks between each burst!), until it's dry. This repeated action will enourage a straighter look, because it gives a sleeker shape and stops your hair from naturally curling up.
When it comes to learning how to straighten hair naturally, this is probably the most effective and important step. And if you want the best results, you'll need to follow it to the letter!
Editor's tip: If you're planning on following this routine before bed, you can preserve your straight style with a silk hair wrap, which you should only use once your hair is dry!
5. Make the most out of hairspray
You know your trusty hairspray? The amazing one you use to hold all your intricate 'dos in place? Well, you might be surprised to learn that you can also use this amazing product to create straight hair without heat, too!
Don't believe us? Just watch! All you need to do is spray a lightweight, brushable hairspray (like the VO5 Sublime Sleek Creation Hairspray), directly onto a boar bristle brush. Then all you have to do, is use the brush to sweep hair back into a sleek, bump-free hairstyle. Easy peasy, eh?
This mind-blowing technique makes flyaways and frizz lay flat, all without weighing down strands, leaving you with model-worthy sleek hair. Honestly, who would have ever thought that learning how to straighten your hair without heat would involve such cool, unexpected hack!
We hope you enjoyed mastering how to straighten hair without heat – it wasn't as hard as you thought, was it? And now you're a pro, you should skip on over to our New Hairstyles page and pick a stunning sleek look to show off your gorgeous strands!
You Will Need
Prev Article
Next Article
Article
5 Reasons why we love dry shampoo
Struggling to understand why everyone's so obsessed with dry shampoo? Discover the truth behind the hype...
See article