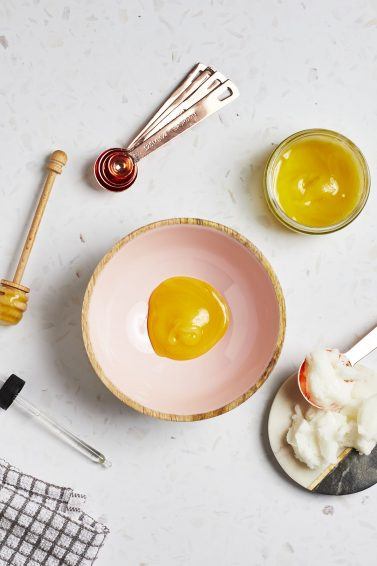 Dry Hair? Try This DIY Coconut Oil and Honey Hair Mask
This sweet pairing is here to give your hair some TLC!
Have you run out of your fave hair mask? Well, there's no need to panic: you can get creative in the kitchen and try our homemade coconut oil and honey hair mask.
We all know the benefits of coconut oil for hair (it adds shine, moisturises and tames frizz!), but if you want to know what honey can do, let us indulge you…  Honey can also be used to nourish, condition and add shine to your hair. And, by combining these two powerful ingredients together, you can target dryness, damage and help strengthen your strands.
Ready to get soft, glossy and gorgeous hair? Just scroll on to learn how to make our super easy DIY coconut oil and honey hair mask.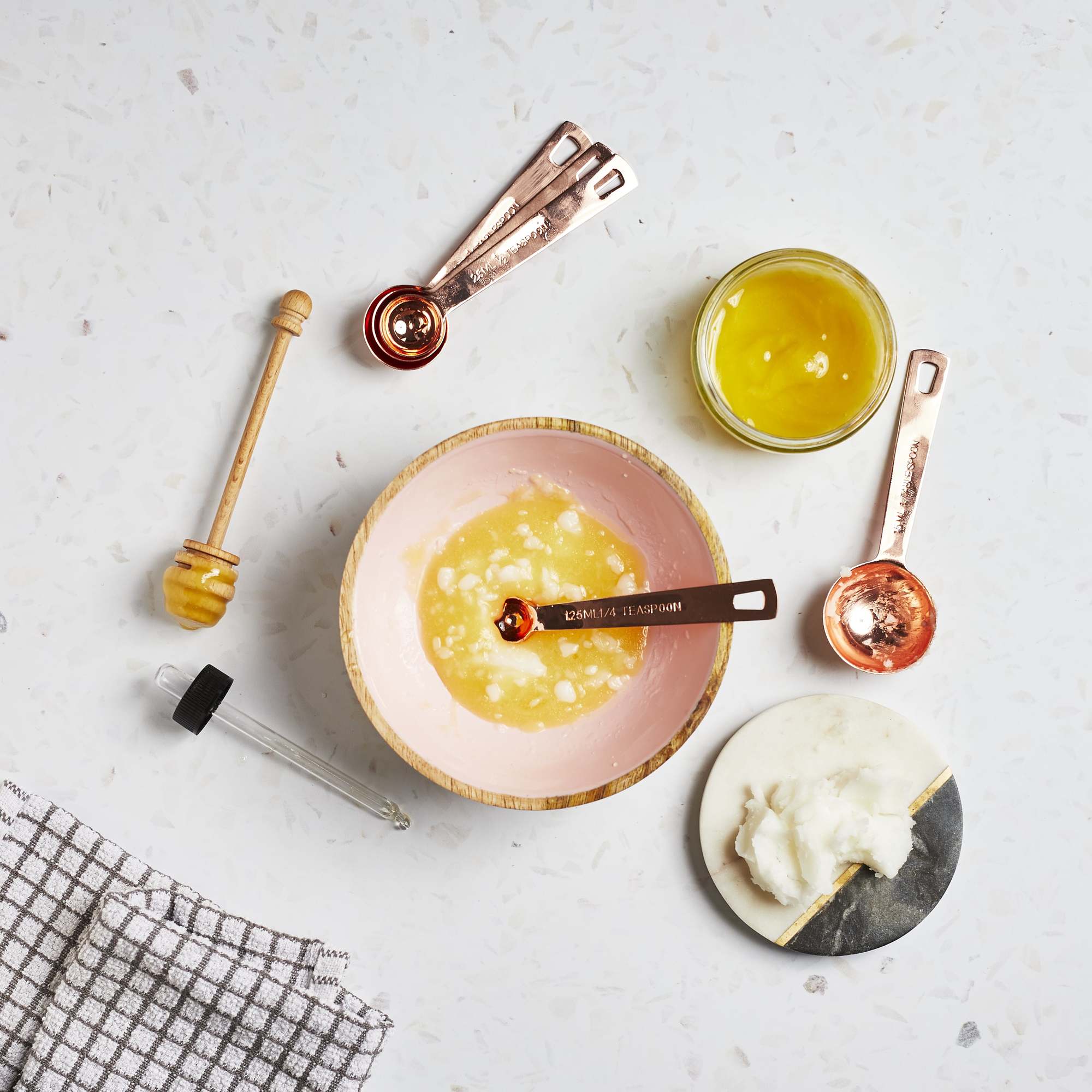 What you'll need:
1 tbsp of coconut oil
1 tbsp of honey
Optional: 1-2 drops of essential lavender oil
Step 1:  Mix coconut oil, honey and lavender oil into a small mixing bowl. If your hair is really long or thick, just add a bit more of each ingredient.
Step 2: Apply the mixture to your hair in four sections. You can apply this to dry hair, but it will be easier to apply it to wet hair. Make sure to focus on the ends of your hair, as this where you see the most damage.
Step 3: Wrap your in a bun and leave on for 35-40 minutes! While you're relaxing, you can catch up on your fave Netflix show or read a feel-good book.
Step 4: Rinse out the coconut oil and honey hair mask with your regular shampoo and conditioner.
Step 5: Style your hair as desired and that's it! Don't forget to take a selfie of your soft, nourished and healthy-looking strands, will you?
Editor's tip: Dry hair? As well as treating your hair to deep conditioning masks, make sure to use a hydrating shampoo and conditioner like the TRESemmé Botanique Hemp Hydration Shampoo and Conditioner.
Prev Article
Next Article