Side Part Haircut Styling Ideas for Pinoy Men
We've rounded up easy hairstyles for you. Check them out.
It's no secret how side part haircuts look great, no matter the occasion. It can work with any hair length. You can also style a side part haircut in several ways, depending on your plans for the day. Whether you're looking for an easy, no-fuss hairstyle or a more polished 'do, it can work with a side part haircut. Here are some ideas to give you options. Check them out.
10 Ways to Style a Side Part Haircut
1. Classic Comb Over
This sleek and polished hairstyle for men makes you look smart and dapper. To create this 'do, part your hair neatly on one side and comb your hair toward the opposite side. Use a fine-tooth comb to create a smooth finish, then apply pomade to your hair to keep it in place.
Editor's tip: Create sleek hairstyles for men with the help of Axe Ice Chill Pomade. This hard-hold, water-based pomade gives you maximum control and makes your hairstyle last for hours. It's also easy to wash off, so you don't have to worry about sticky residue on your hair at the end of the day. 
2. Messy Hairstyle for Men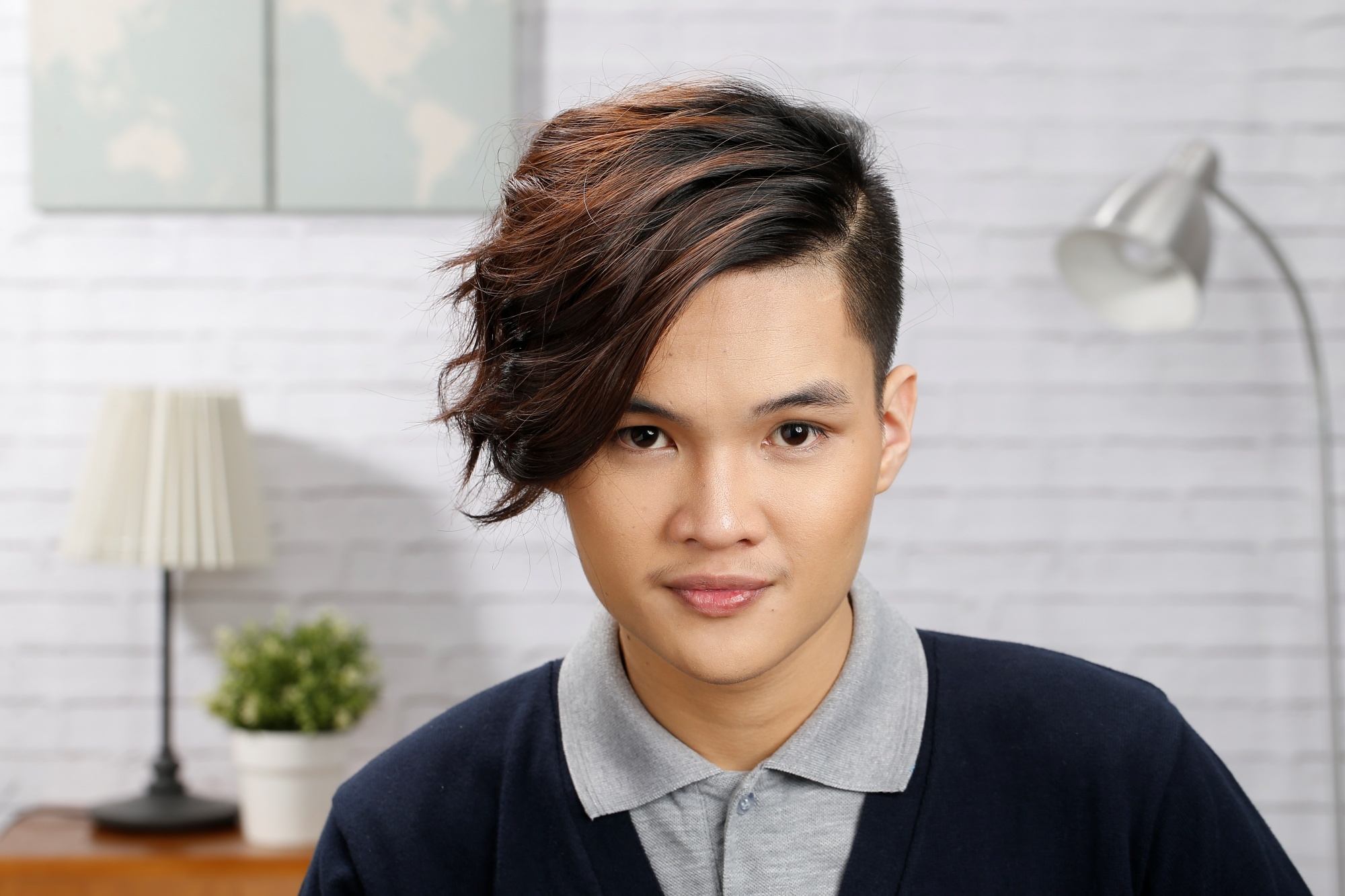 If you want a more casual and laid-back look, this messy hairstyle is a great choice. Simply scrunch your hair to give it texture. Then, apply some hair putty to make your tousled 'do last.
3. Wavy Hairstyle for Men
Does your side part haircut look flat and limp? Add some movement by creating waves using a flat iron. When you're done, gently finger-comb your waves to make them loose and relaxed.
Editor's Tip: Don't let hair fall put a damper on your style! Use Dove Men + Care Strengthening Shampoo. It has caffeine and Trichazole Actives that fortify your strands and help prevent hair breakage. This way, your hair grows uninterrupted by hair fall. 
4. Side Part Haircut With Pompadour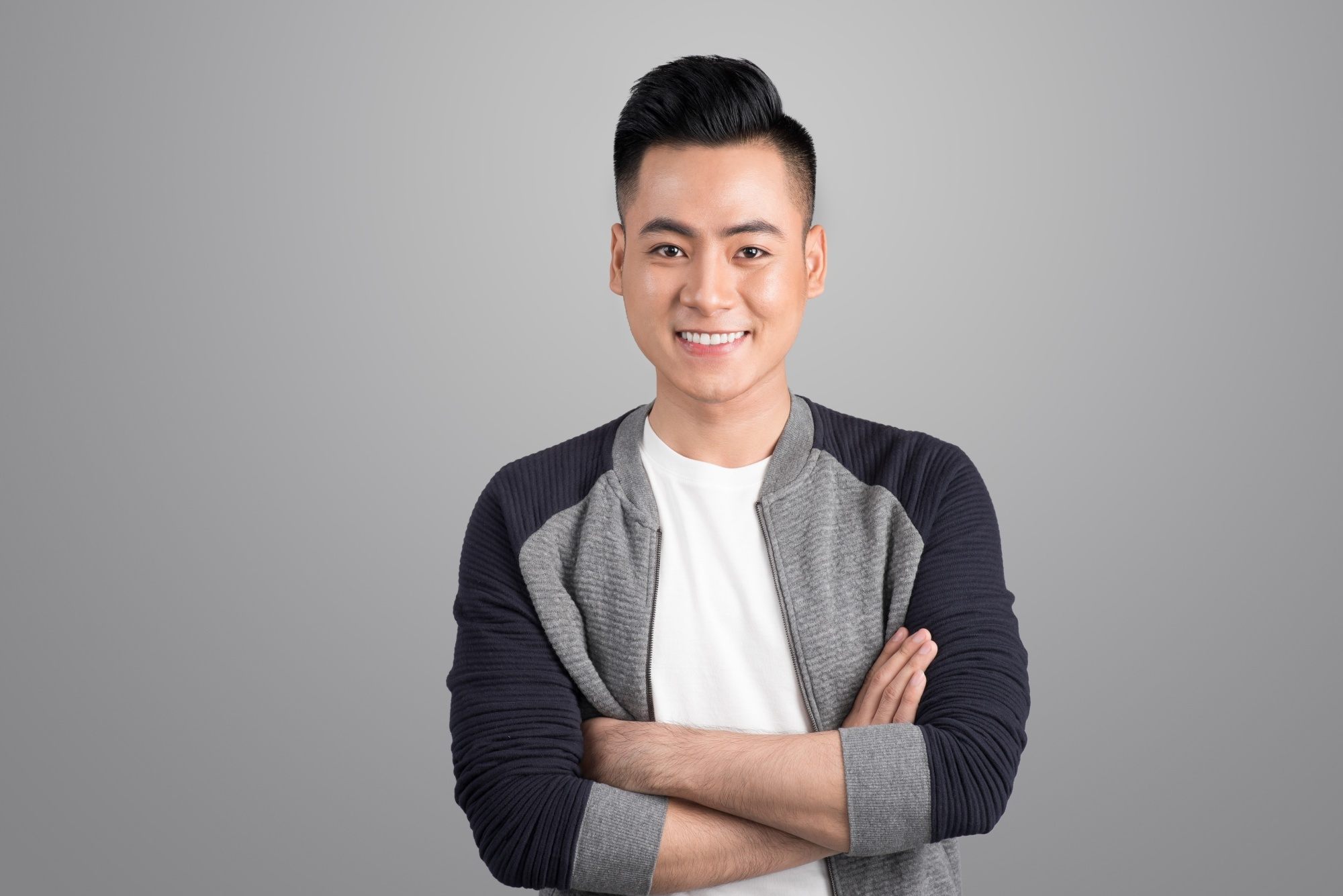 The pompadour hairstyle adds height and volume to your 'do. Create a pompadour by blow-drying your hair while brushing it backward and upward. Style and shape your pompadour with the help of a gel or pomade.
5. Simple Brushed-Back Hairstyle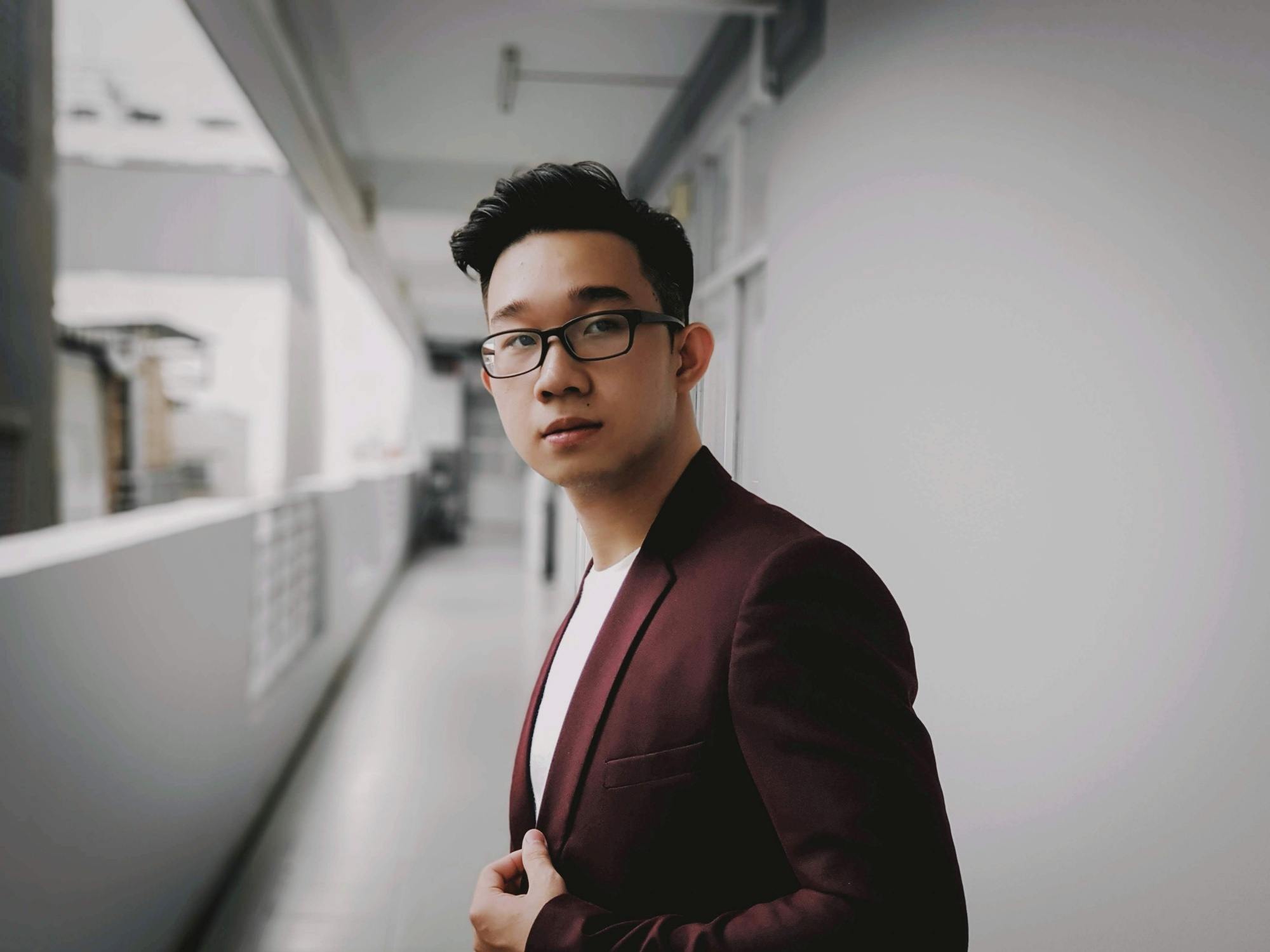 It's not as high as the pompadour, but it still gives your hair a bit of volume. For a more casual look, use your fingers to brush your hair backward and apply putty to get a matte, textured side part hairstyle.
Editor's tip: Men's scalps produce more sebum than women's, that's why men are more prone to dandruff. To keep your hair and scalp free from flakes, use CLEAR Cool Sport Menthol Anti-Dandruff Shampoo for Men. It is formulated with Triple Anti-Dandruff Technology that removes, resists, and prevents dandruff while getting rid of dirt, grease, and grime. It also leaves a fresh feeling on your scalp, thanks to its cooling mint. 
6. Korean Comma Hair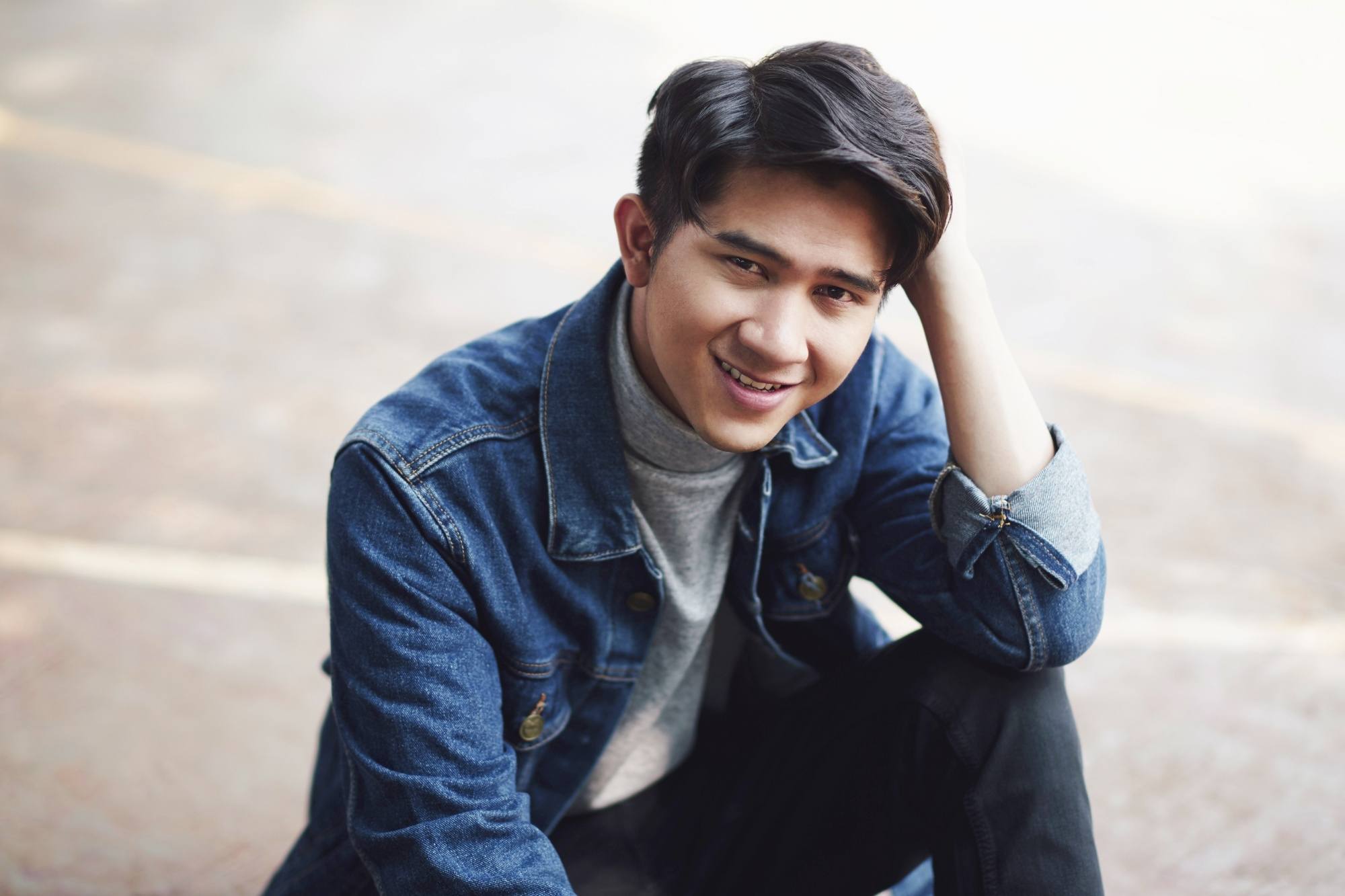 This hairstyle helps in giving your face a nice frame. It also adds texture and a bit of volume so your hair doesn't look flat. All you have to do is clamp the sections of your hair near your face using a flat iron. Then, gently slide the flat iron downward in a curved motion to create a C-shape.
7. Side Part Haircut With a Side Fringe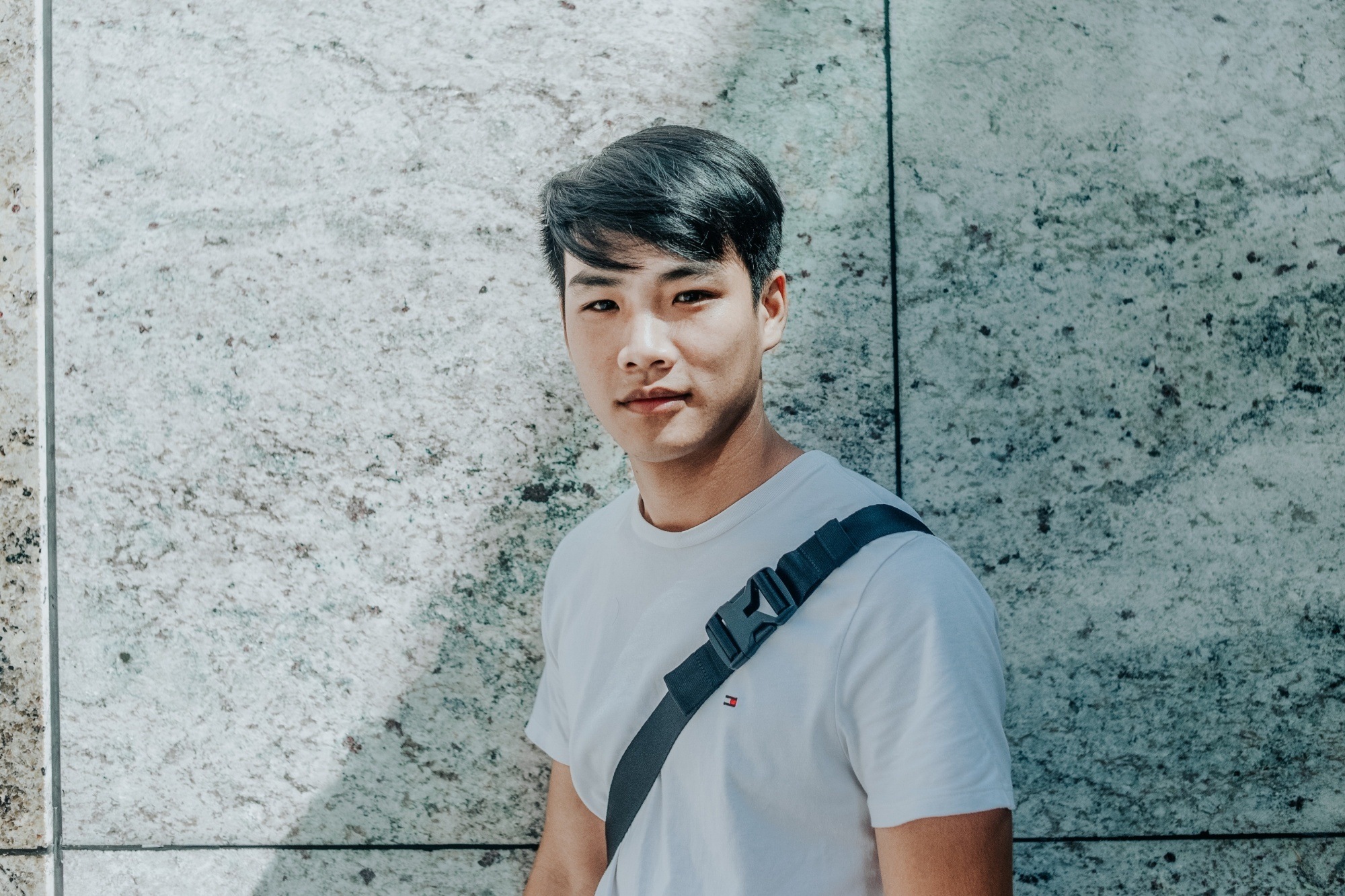 If you have longer hair in front, you can style it like a fringe. Just comb your hair neatly to one side, allowing some strands to fall on your forehead and frame your face.
8. Classic Side Part Haircut With Fade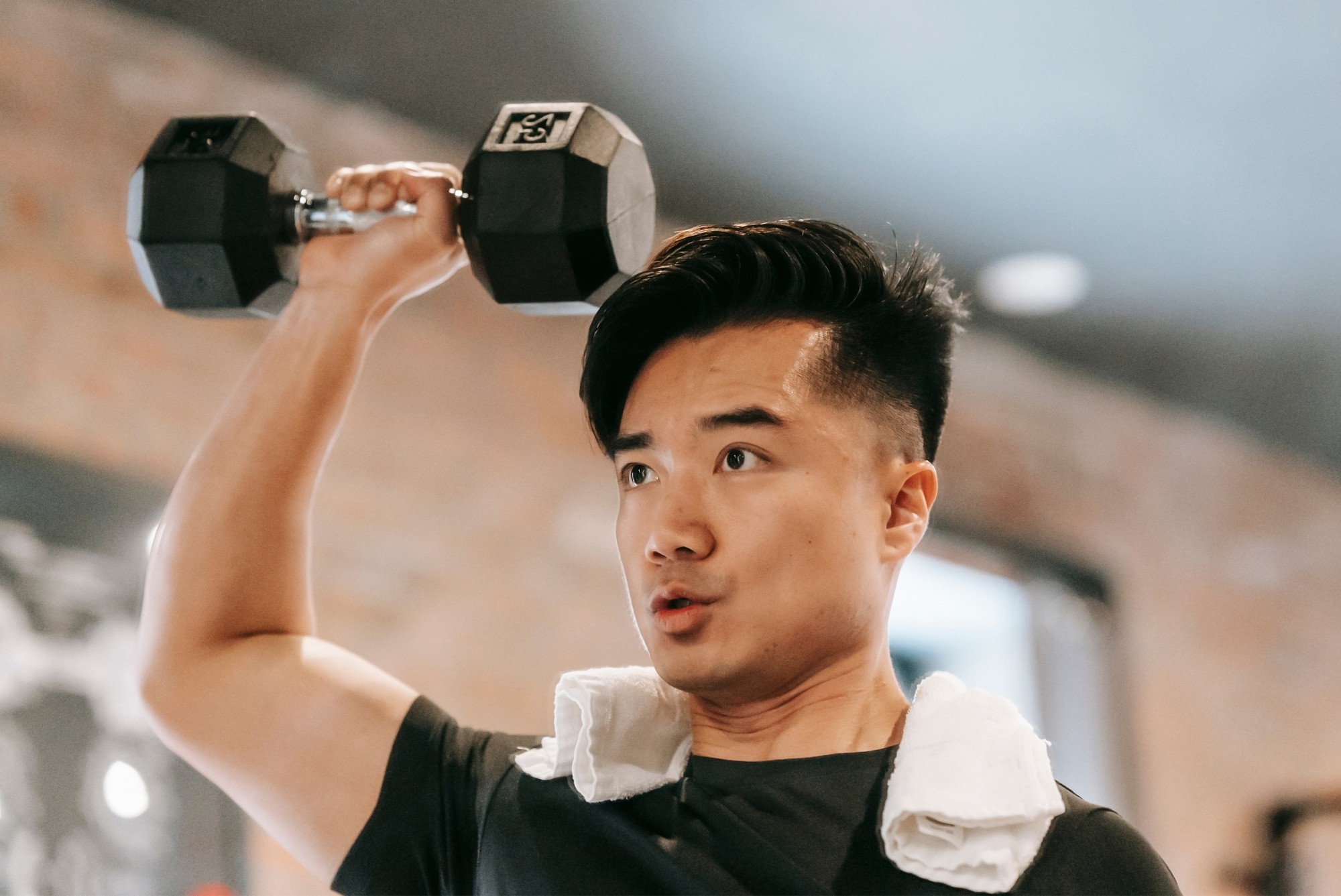 If you're looking for a versatile look, try the classic side part haircut. Ask your barber to keep it short on the sides for that cool fade, while leaving the top long for your suave side part. Grab your trusted pomade, comb those waves over, and rock that evergreen style that's a hit from meeting rooms to bars.
9. Fluffy Soft Side Part Haircut
Creating this look is a cinch—keep your hair medium-length or long, make a side part, then use a round brush while blow-drying to lift from the roots and that desired fluffiness.
10. Wavy Natural Side Part Haircut
Achieving this laid-back look is simple—just keep your hair at medium length, create a side part, and let your natural waves do their thing. Spritz some spray on your hair for that added texture and get set to rock that effortless look every day!
There you have it! The next time you can't think of a way to style your hair, just go back to these side part haircut ideas and pick your favorite 'do. Have fun!
Prev Article
Next Article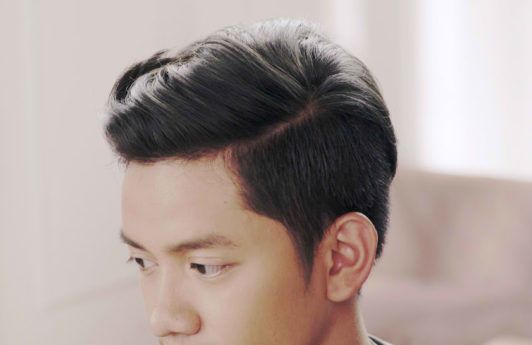 Tutorial
Do the Slicked Back Pompadour Fade Hairstyle with David Guison
DIY a slicked-back pompadour fade hairstyle for a polished, sophisticated look.
See article