How to rock the mullet hairstyle in 2018
Learn how to wear the mullet hairstyle trend today!
Mitch
|
February 17, 2018
We didn't think the MacGyver hair would ever make a comeback (dear Millennials and Gen Z kids, no, it's not a food item you can order to-go at McDonald's), nor did we imagine we'd be delighted to welcome it with open arms! But the 2018 mullet hairstyle we've been seeing on runways recently are actually pretty cool, and can you believe it—trendy!
The mullet cut is an extremely popular '80s style that's characterized by a combination of short hair in front and long hair at the back. People referred to it as a "business in the front, party in the back" look. It has, however, stylishly evolved and now features a neater, closer-to-the head cut, bidding goodbye to the big hair everywhere style of the old-school version.
If you want to try something new and this has somehow piqued your interest, read on and find out how to get the mullet hairstyle and the ways you can wear it today! 
Hair throwback: Rocking the mullet hairstyle in 2018
The modern mullet haircut is much shorter at the top than the 80s style, but you'd still need at least an inch of hair all around to get the cut. When you go to your stylist (we suggest you go to a salon instead of the barber. Your girlfriend probably knows who the best ones are in town!), show him your pegs (have you started saving photos to your phone yet?) so he knows exactly what look or length you're going for. Ask for a length you're comfortable with, especially at the back. The most ideal is a length that reaches the midpoint of the back of your neck.
How to style it
Brush or comb the sides of your hair forward or backwards, depending on how you want your mullet to look like.
Apply a coin sized amount of TONI&GUY Mattifying Putty for Men on your hair to hold your style and add shine to your locks
The keys to nailing the mullet hairstyle are maintenance and grooming. You have to make sure you get trims weekly or bi-weekly to keep your cut in optimal shape. And make sure you always have hair wax handy!
Prev Article
Next Article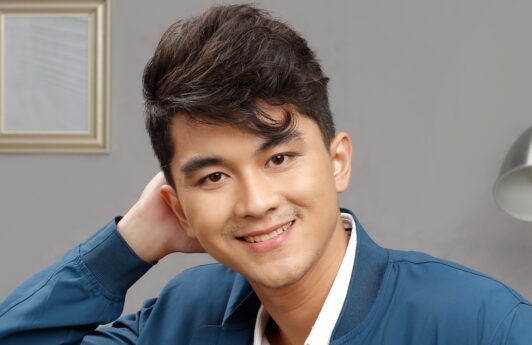 Gallery
23 Hairstyles for Men With Round Faces
These hairstyles and haircuts for round faces will flatter your face shape and let you showcase your best features.
See article