Medium-Length Hairstyles for Men: 12 Must-Try Looks
Find out how you can easily style your medium-length hair for men with these ideas.
Your hair can get a bit messy when it starts growing. Are you currently in this hair stage? Don't worry, because there are a handful of hairstyles that can help you rock this phase. And if you love it, you can get medium-length hairstyles for men and wear this haircut for good! You can even wear these hairstyles even while you're staying at home! Here are some ideas to try.
Our Fave Medium-Length Hairstyles for Men
1. Slicked Back Medium-Length Hair for Men
One of the clever ways to pull off this hairstyle is to have the sides trimmed while still keeping the length of the top part in a nice pompadour. If you have the time, you can use a fine-tooth comb to pull the hair back to define the strands and keep it from looking all over the place. You can also use your fingers and comb it through your hair after applying a generous amount of hair putty or pomade to keep it all in place.
Editor's tip: Keep your hair free from flakes with the help of CLEAR Cool Sport Anti-Dandruff Shampoo for Men. It has Triple Anti-Dandruff Technology that removes, resists, and prevents dandruff. It also washes away dirt, grease, and grime. This shampoo also leaves your scalp feeling fresh, thanks to its cooling mint. 
2. Curtain Hairstyle
Part your bouncy hair at the center and let it frame your forehead and your face. This hairstyle exudes a laid-back vibe. It also gives your everyday look personality.
Editor's tip: Did you know that even combing can cause hair fall and breakage? To prevent these, we recommend Dove Men + Care Strengthening Shampoo. It has caffeine and Trichazole Actives that strengthen your hair so it grows uninterrupted by hair fall. 
3. Side-Parted Wavy Hair
You can also make your hair look thicker by adding waves. All you need is a curling wand to achieve that wavy look, then seal your look with a small amount of hair putty.
4. Textured and Tousled
Elevate a messy 'do to a more stylish and dapper-looking version. With the textured and tousled hairstyle for men, you don't need to make your hair perfectly polished. A little bit of mess here and there adds to the charm. If you're staying at home, this nice messy look also clicks.
5. Low Man Bun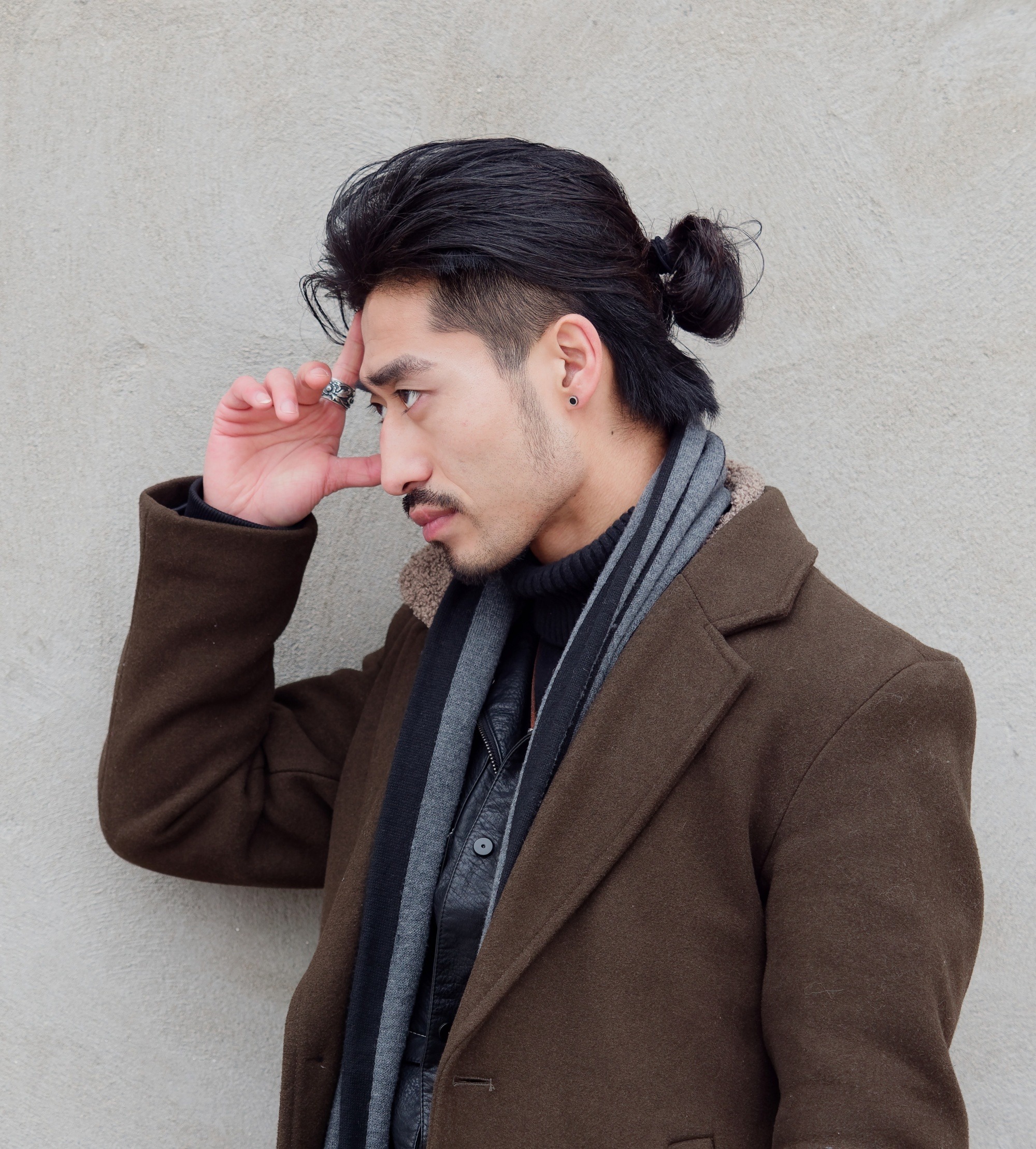 Looking for a quick way to style your medium-length hair for men? Simply put it in a low man bun, and you're done! The only thing you'll need is a hair elastic to tie it up, and you can go about your busy day. It's a great 'do if you're spending the day segregating your things in the garage.
6. Man Ponytail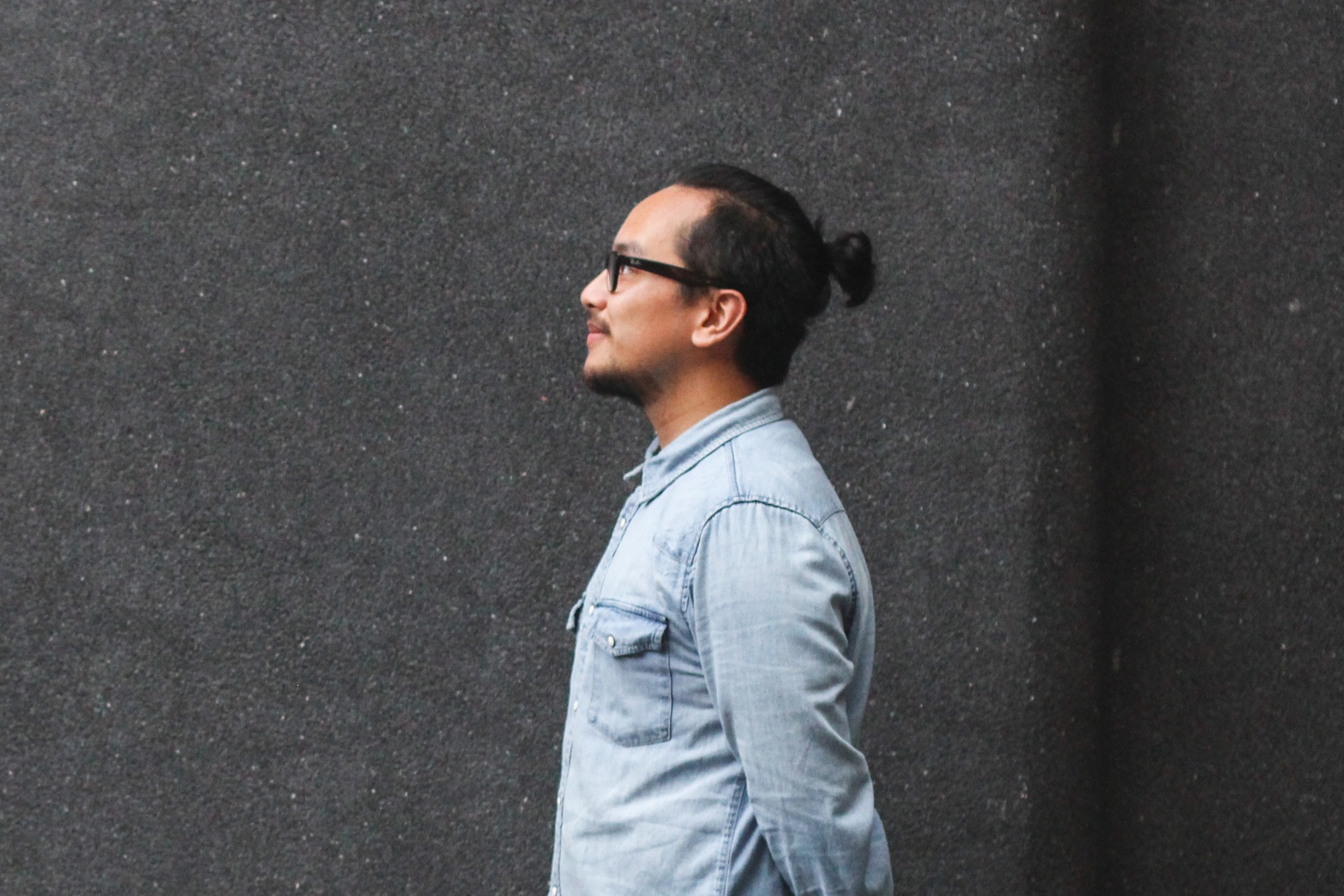 You can also rock a man ponytail to keep your medium-length hair off your face and neck. Just like the man bun, you just need to tie your hair with an elastic. You can cop this look even if you don't have styling products on hand.
7. Man Bob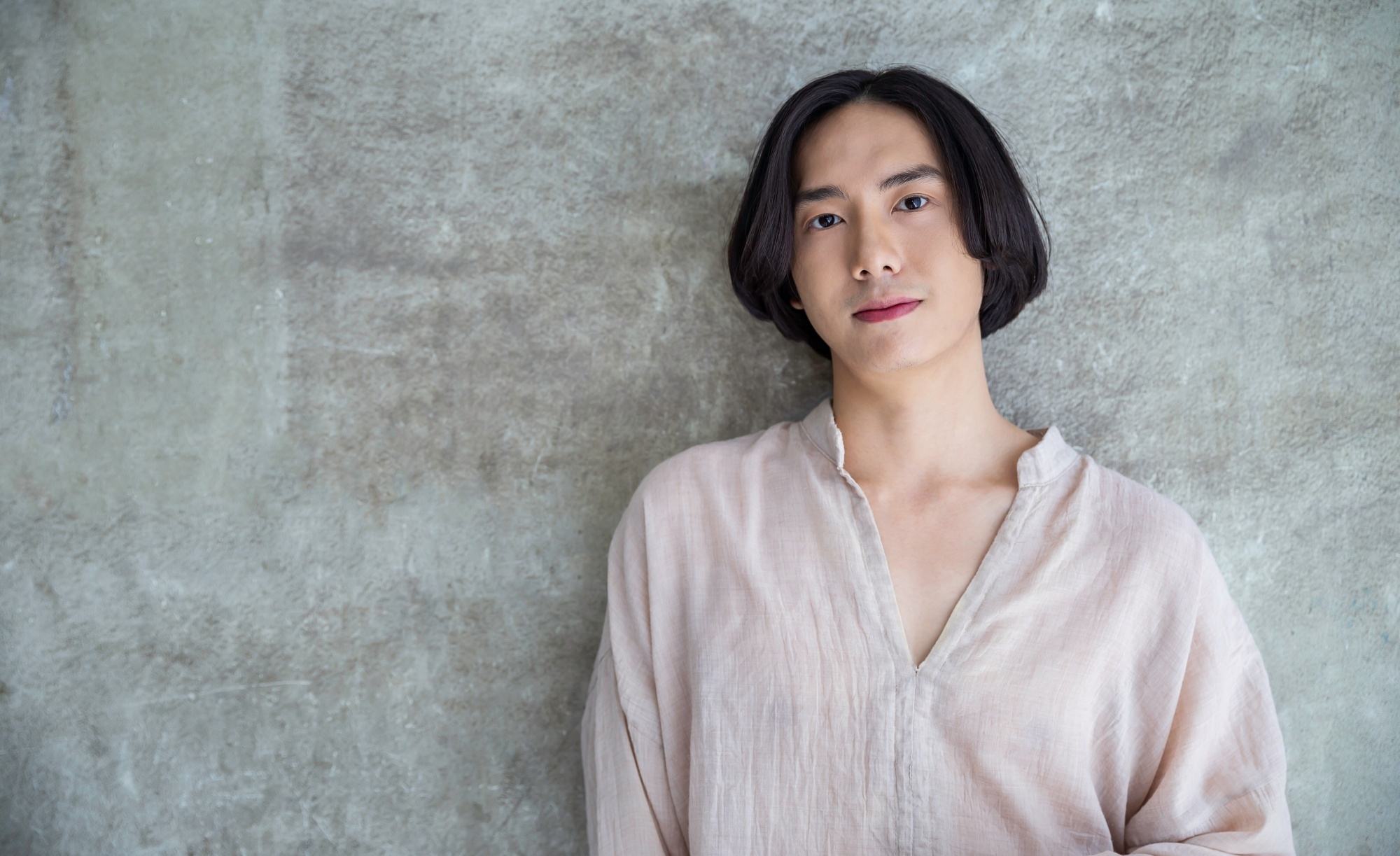 Exude a rock star vibe with this medium-length hairstyle for men. Part your hair at the center and don't tuck them behind your ears to showcase its shape and bounce.
8. Comb Over
Keep your hair in perfect shape no matter where you're going or what you're doing with the comb over hairstyle. All you need is just a little help from your putty and a little combing to achieve this sleek look. Exude the vibe of an eligible bachelor who knows what he wants and how to get it! It's also a great 'do for making conference calls with your boss from home.
9. Korean Wavy Hairstyle
Of course, the Korean wavy hairstyle is on this list given how popular K-dramas are. So, join the bandwagon and give your hair some K-wave goodness. And if you already have thick hair, the natural bounce and volume will work in your favor.
10. Man Bun Braid
Yes, you read that right! You can most definitely wear a man bun braid with your medium-length hair! It's the perfect hairstyle to beat the summer heat and get some strands off your face.
11. Sleek Man Bun
Got a lot of things to do at home? Then, put your hair up in a sleek man bun and spend your day focused on your tasks. This looks especially nice if you have an undercut or a fade. But, of course, this works with any medium-length haircut. 
Editor's Tip: Keep your hair in place by styling it using Axe Ice Chill Pomade. It gives your hair some hold and shine so you can rock any hairstyle you want all day long. 
12. Messy Hair With Fringe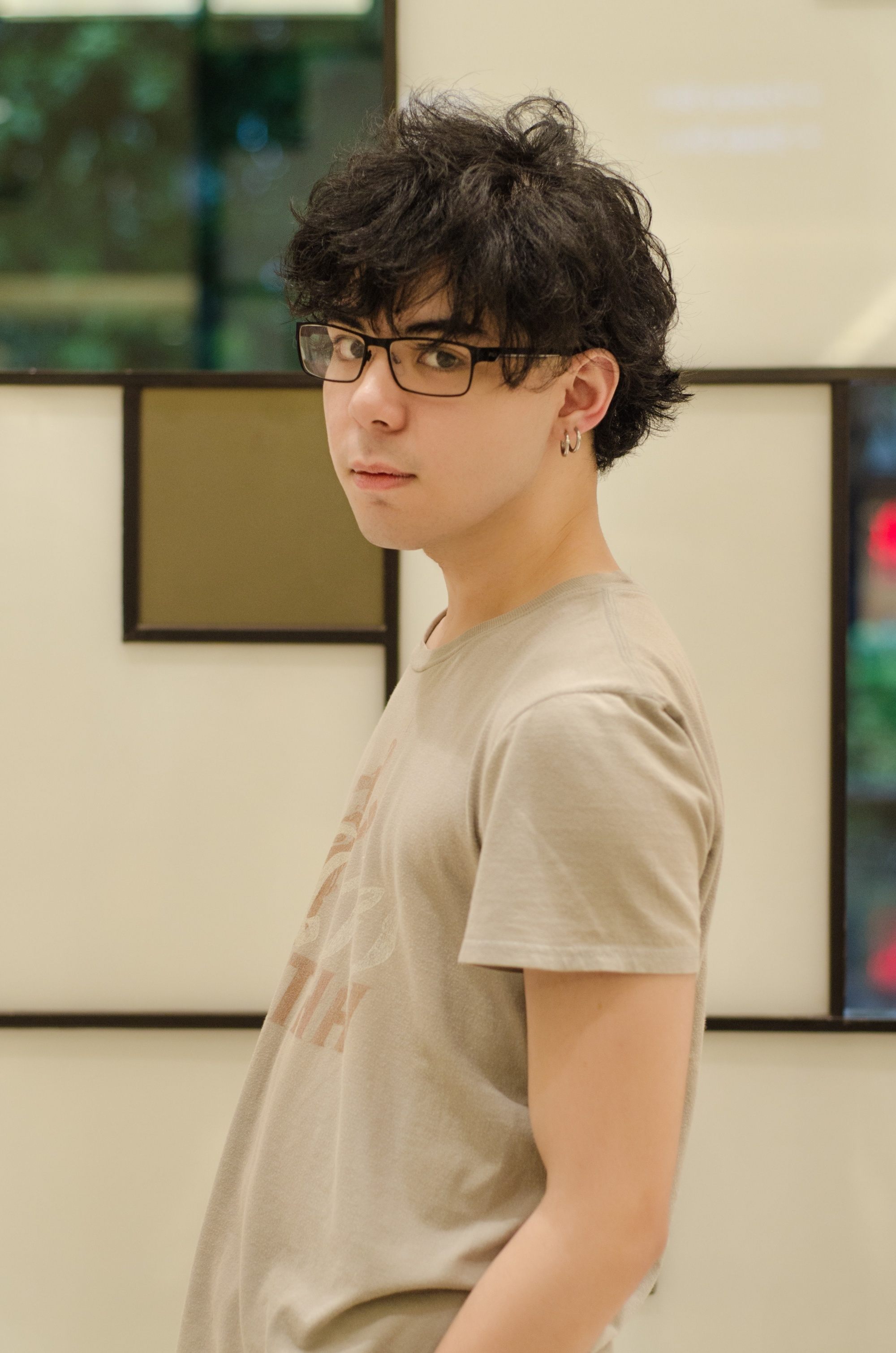 No time to style your hair? Just scrunch it and finger-comb some strands towards the front to cover your forehead. The result? A medium-length hairstyle that says, "I'm chilling out today."
With all these hairstyle ideas, feel free to grow out your locks and style them! Who knows? It might give you the fresh, new look you've wanted for a long time.
Prev Article
Next Article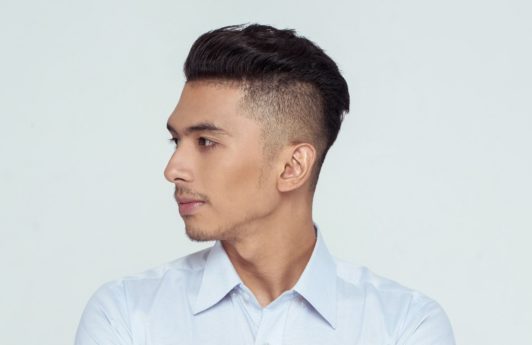 Gallery
Shaved Side Hairstyles Men Can Try in 2022
Find out which shaved side hairstyles men can do easily so that hair styling can be squeezed into a busy morning. 
See article