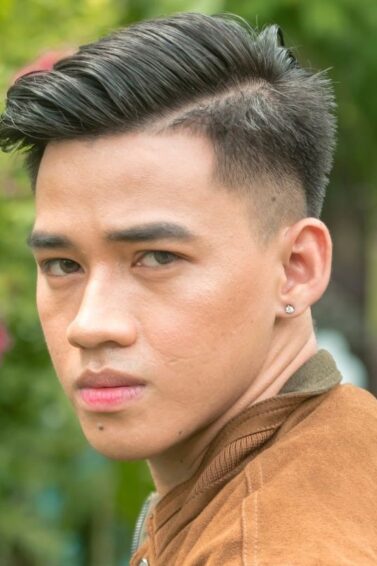 Easy Ways to Rock a Burst Fade Haircut
Say hello to the burst fade, a fresh-looking haircut that you must try this year.
Have you heard of the burst fade haircut? It's a type of fade haircut that consists of a tight shave around your ear. It leaves the back portion of your hair long while the sides taper and follow the outline of your ear.
You can jazz up a burst fade with different hairstyles for men. You can make this haircut as neat and dapper or as casual and laid-back as you like. The burst fade haircut is versatile enough for any hairstyle that suits your mood for the day.
Ready to get this haircut for men? Here are ways to rock it.
10 Burst Fade Haircut Ideas to Try
1. Burst Fade Haircut With Waves
Your burst fade haircut's tightly shaven portion offsets your hair's natural volume. It makes your thick, wavy hair look modern, light, and airy.
Editor's tip: Enjoy fuller-looking hair by protecting your strands from hair fall. Use Dove Men + Care Strengthening Shampoo. It has caffeine and Trichazole Actives that fortify your hair to prevent breakage. This way, your hair grows uninterrupted by hair fall. 
2. Burst Fade Haircut With Comb Over
Look neat and polished with a classic comb over hairstyle. It's easy to do. Just brush your hair toward one side and seal the look with hair putty or pomade. You can take this day-to-night hairstyle from the office to after-work drinks with your friends.
3. Slicked-Back Hair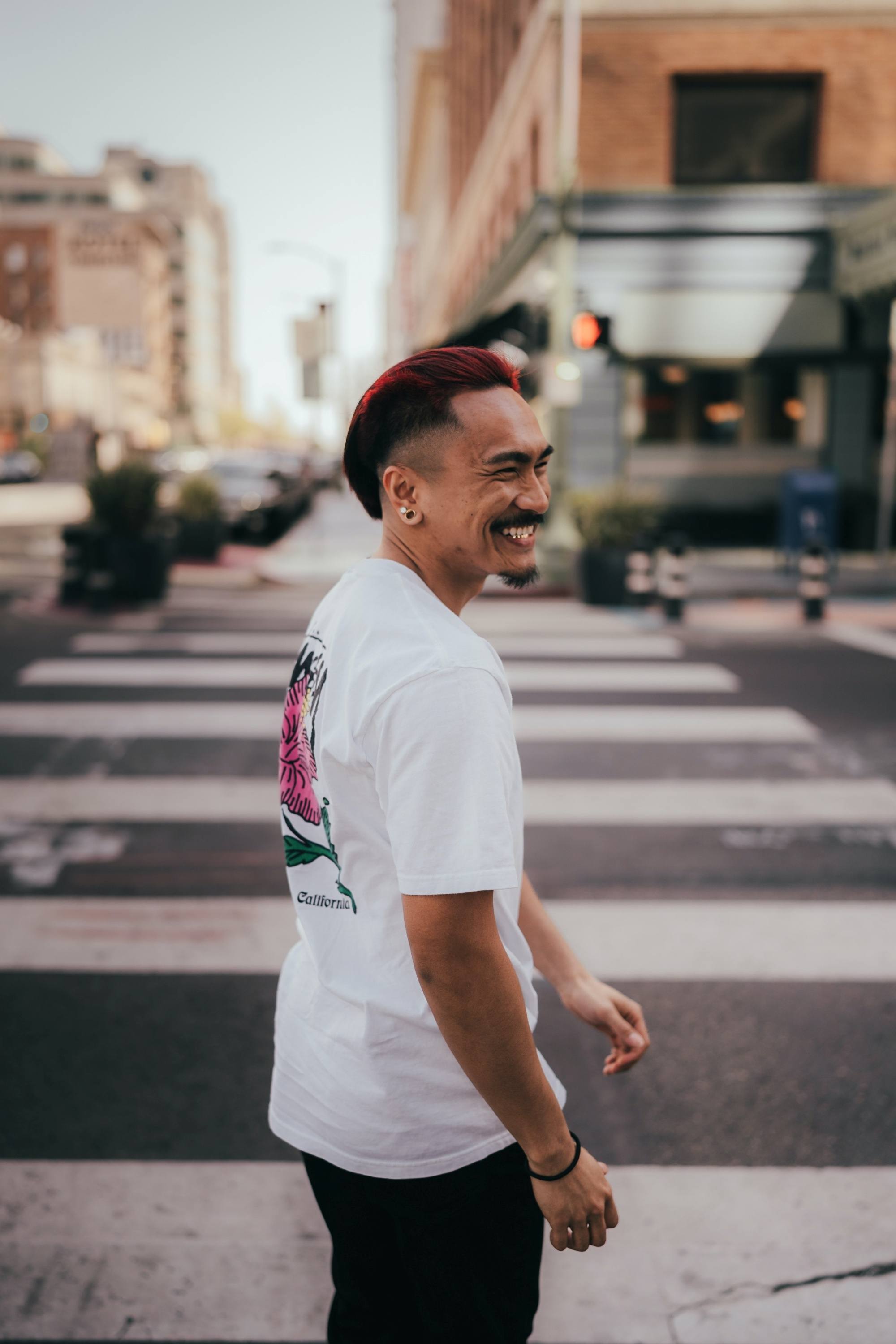 Want to keep hair off your face? Comb your hair back and put it in place by applying pomade. Add character to your look by choosing a vibrant hair color for men to go with your slicked-back 'do.
4. Hidden Burst Fade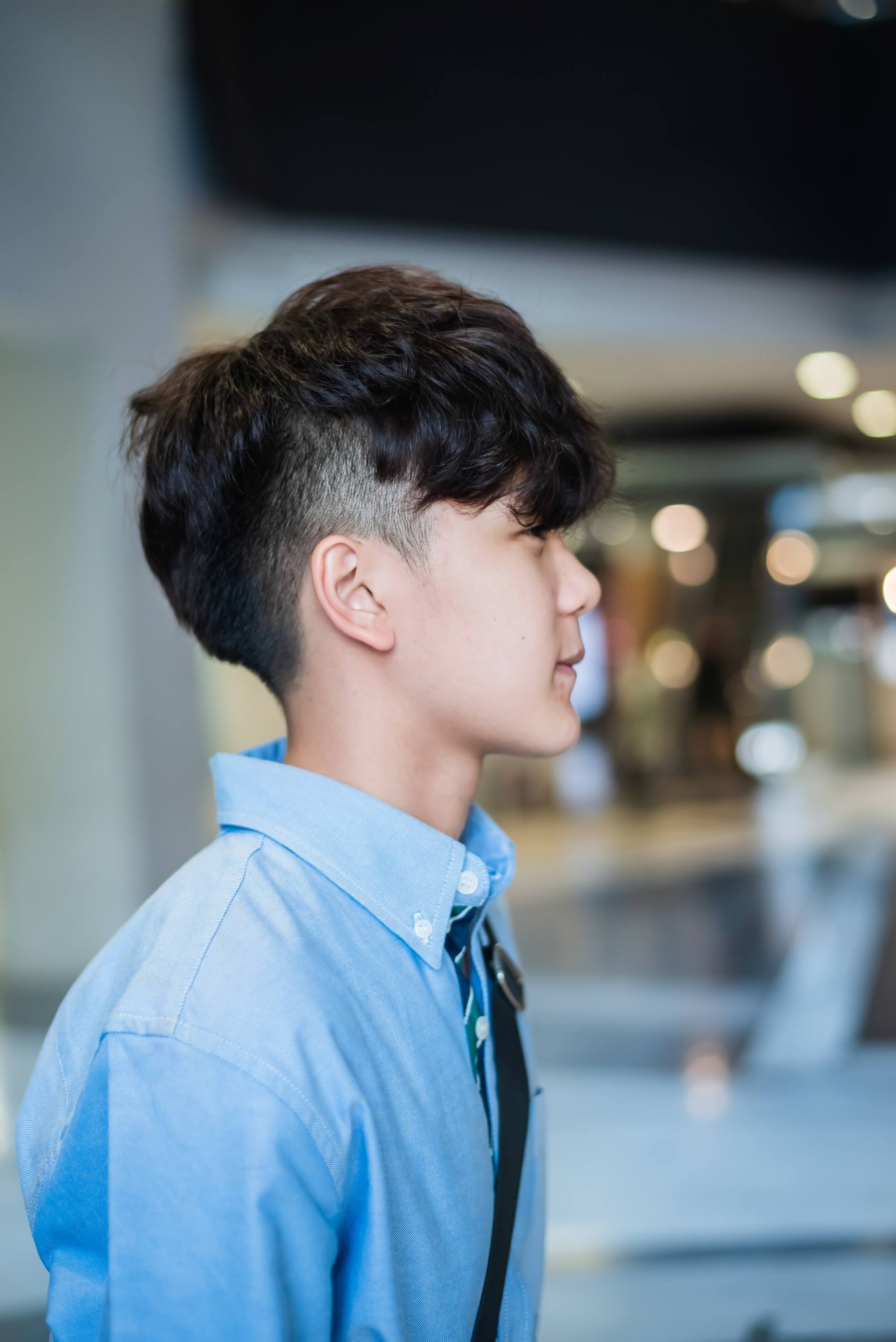 Shave a small portion at the sides of your thick hair. Trace the outline of your ear as you do so. The result is a subtle fade peeking from your hair.
Editor's tip: Nail this look without worrying about dandruff. Use CLEAR Cool Sport Menthol Anti-Dandruff Shampoo for Men regularly. It has Triple Anti-Dandruff Technology which removes, resists, and prevents dandruff. It also washes away dirt, grime, and grease, leaving a cool and fresh feeling on your scalp. 
5. Burst Fade With Pompadour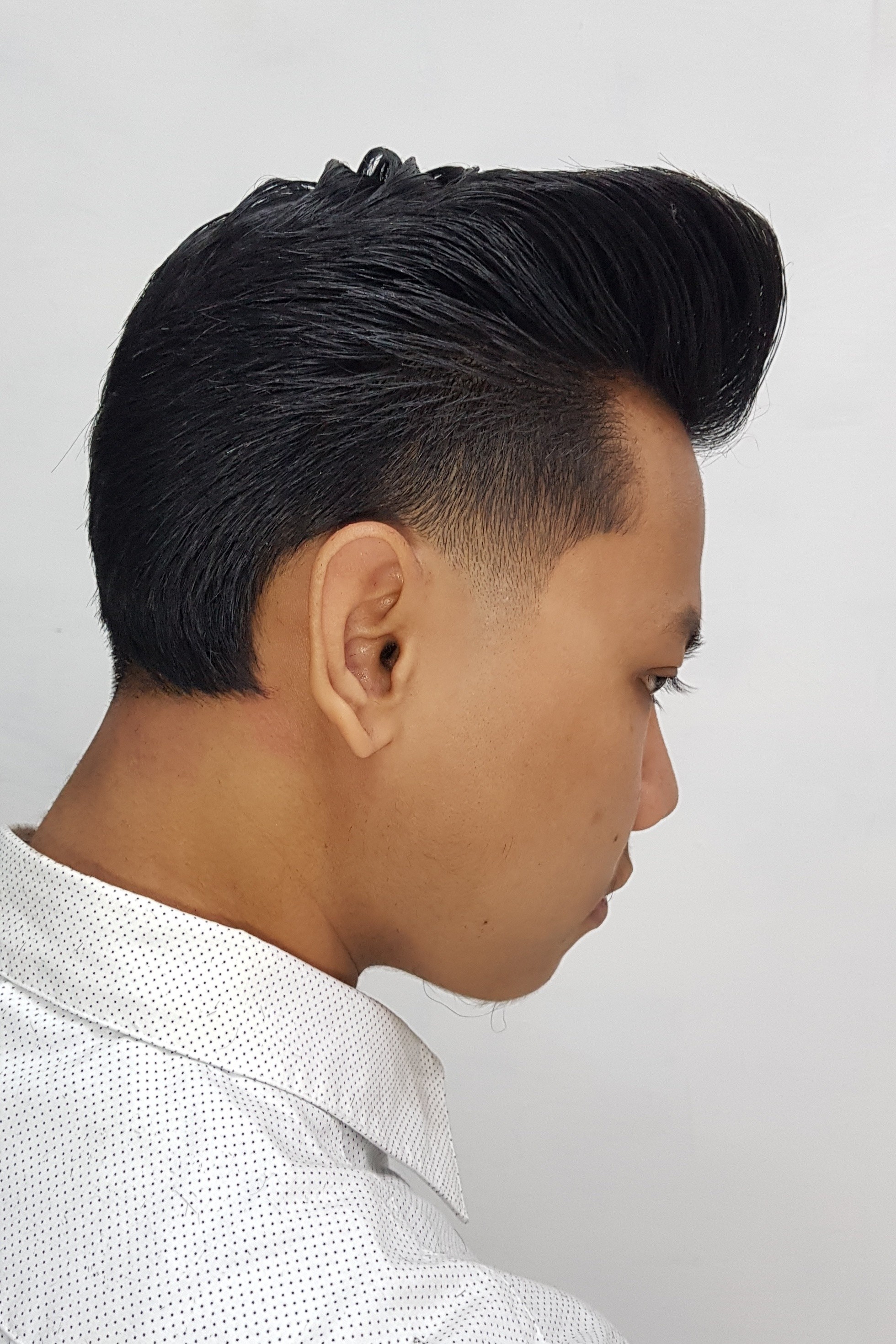 This hairstyle gives your hair height and volume. It's reminiscent of the '50s and the '60s, but the tapered sides make it look fresh and modern. 
6. Thick Hair With Fade
Thick hair with a fade is the ultimate combo for guys who want to rock their full mane while keeping it fresh and stylish. This laid-back haircut looks great on almost anyone, and with a little TLC from your favorite barber and some solid hair products, you'll be turning heads in no time!
7. Side Swept Hair With Hidden Fade
Ideal for those growing out their fade, this hairstyle seamlessly merges the longer top with the shorter sides. With its versatility, this swide-swept hairstyle suits most face shapes and easily adapts to everything from laid-back gatherings to swanky affairs—a true style transformer!
8. The Classic Fade
Rocking a classic hairdo with a classic fade is a no-brainer, as it's effortlessly cool and works for pretty much everyone. With its low-maintenance vibe, you'll be turning heads while keeping it casual yet on-trend.
9. The Subtle Burst Fade
Nailing the subtle fade hairstyle is all about finding that sweet spot between fashion-forward and office-ready. This versatile look caters to various face shapes, making it your go-to choice for a polished, low-maintenance style that never misses the mark.
10. Burst Fade with Side Part
This hairstyle is cool, trendy, and super easy to maintain. Just ask your barber for a gradual fade that highlights your natural side part, and you're good to go. Don't forget to use a bit of pomade or styling cream to keep everything in place and looking fresh.
It's easy to rock the burst fade haircut, especially now that you have all these hair ideas. So, don't be afraid to get in on this hair trend. Who knows? This haircut might just give you a new look you didn't know you wanted. 
Prev Article
Next Article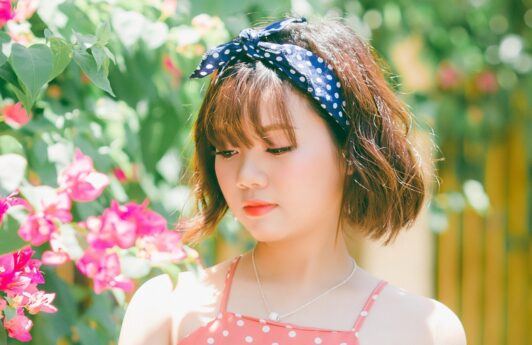 Article
Hair Color for Short Hair: Best Hues for You in 2023!
Liven up your bobs, lobs, and pixie cuts by trying out these hair color ideas for short hair.
See article