15 Updos for Long Hair to Keep Your Strands in Place
Bookmark this page so you won't forget the different updos for long hair that you can create. 
When you have long hair, you can think of countless ways on how to style your hair. You can leave it down and flaunt its softness, or put it up especially on a hot day. Updos take a bit of time and styling, but some are easy to do. You can even wear them from day to night. Here are chic and easy updos for long hair that you can try when you're stumped with ideas on how to style your hair.
15 Easy Updos for Long Hair
1. Ballerina bun
The ballerina bun is not just for dancing. You can also style your hair this way when you're jogging or doing yoga. It's a practical 'do because it makes you look neat even if you're all sweaty from strenuous physical activities. You can also wear a ballerina bun to a cocktail party in the evening. All you need to do is a wear an elegant little black dress. and you'll definitely look en pointe. 
Editor's tip: Spritz  TRESemmé Freeze Hold Hairspray on your hair to keep it sleek. The spray will also help the ballerina bun stay put longer. 
2. French twist
Look classy without spending hours in front of a mirror by putting your hair in a French twist. This classic hairstyle has you covered for when you need to glam up without looking overdone. Wear this 'do when attending a friend's wedding or your favorite artist's gallery opening. You can even style your hair this way when you want to make a good first impression on your prospective client.
3. Halo braid
Look as beautiful as an angel with a halo braid. This 'do is perfect for weddings and special events that require you to dress up. You can also sport this hairstyle when you're going for a romantic date at a fancy restaurant. Even medium-length hair can be put in a halo braid, so you can still create this hairstyle if you decide to cut a few inches off your long hair.
4. High ponytail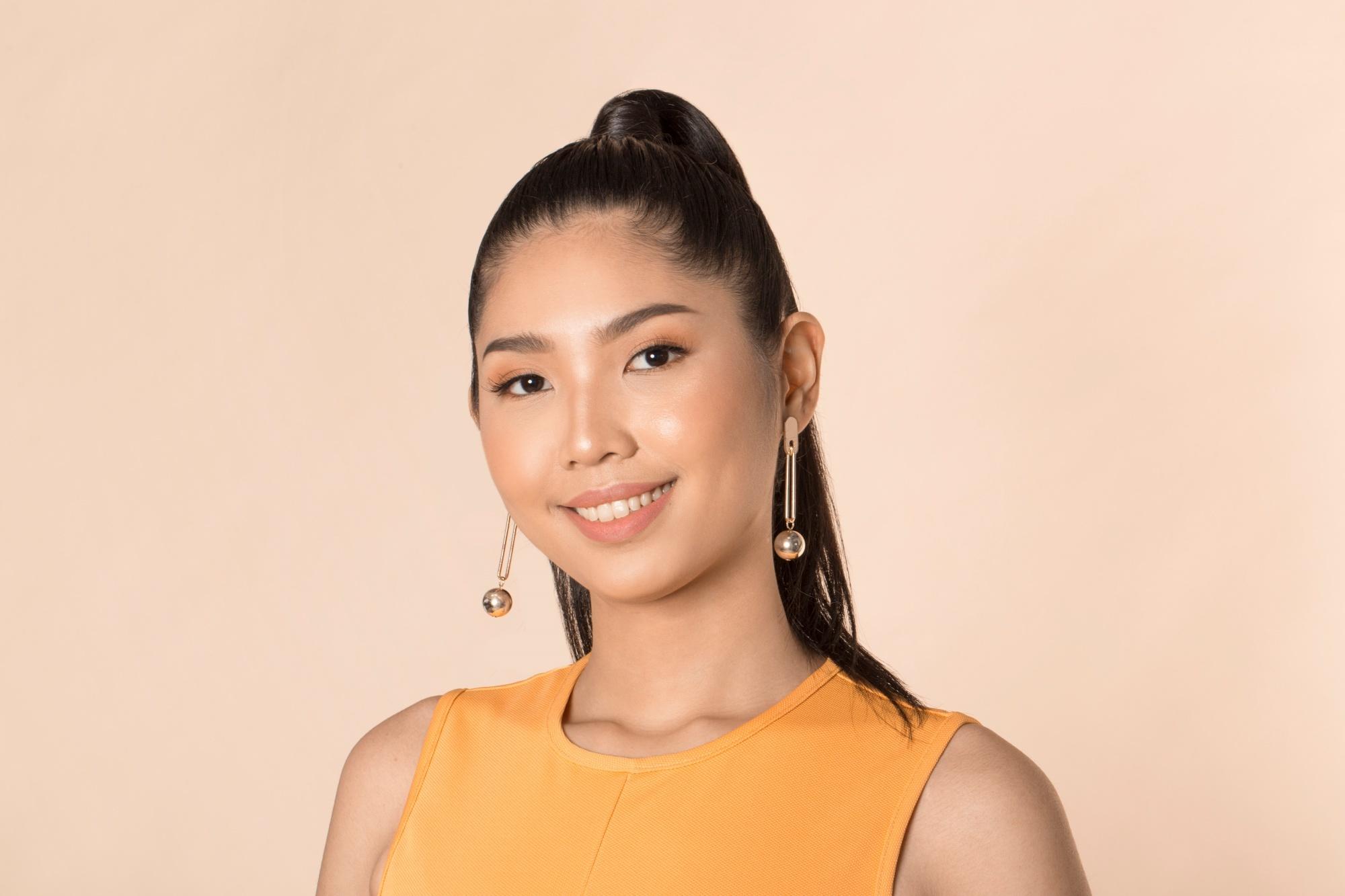 Trust us, learning how to create the perfect high ponytail will serve you well in life. It can help make you look and feel confident, so style your hair this way when you want to nail that client pitch. Going to the mall? Do so in style with a chic high ponytail. This 'do is one of the most versatile updos for long hair. It may be simple, but the this hairstyle sure knows how to deliver huge impact.
5. Braid ponytail
If you don't want your hair strands to brush your nape on a hot, summer day, go for the braid ponytail. This hairstyle is also an excellent choice when you have thick hair that seems to have a life of its own. Finish off with a hairspray to get rid of frizz and make your braid ponytail super chic and polished.
6. Flower braid
Combine the beauty of a braid and a bun with this hairstyle. With a flower braid, you'll look more polished at work. You can even wear this 'do for after-work drinks when you and your colleagues decide to hang out on a Friday night.
7. Messy bun
Among the updos for long hair, the messy bun is a favorite among teens and adults alike. This hairstyle is chic yet laidback, and you don't need to do everything in your power to keep it polished. In fact, its imperfections make up its charm. The messy bun is perfect for when you want to take a tour of the city or when you're simply having a bad hair day.
Editor's tip: Nail a textured look by spritzing TRESemmé Compressed Micro Mist Texture Hold Hairspray all over your hair before creating your bun. 
8. Space buns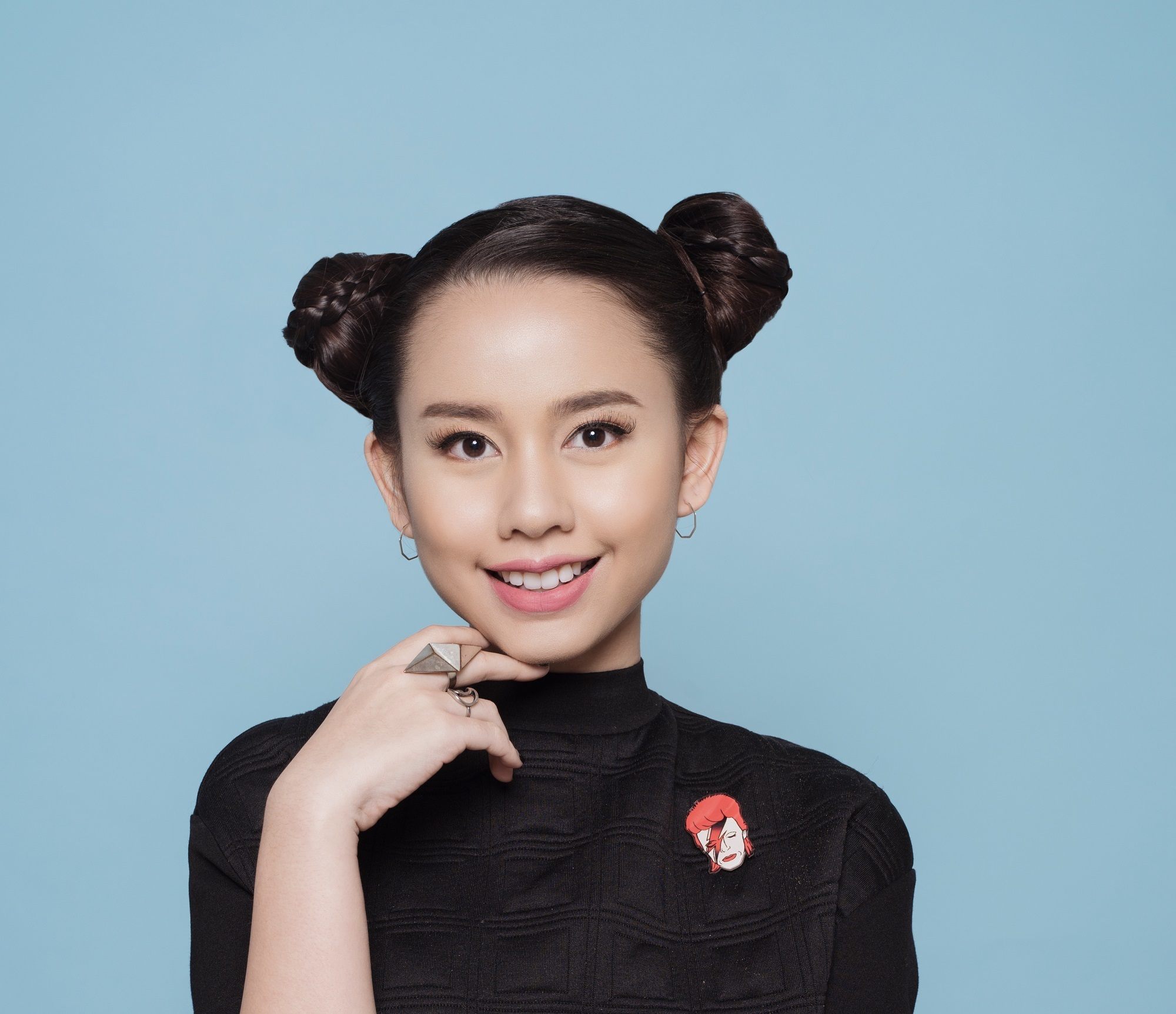 Feeling playful and quirky? Take your cue from your favorite galaxy heroine. Space buns aren't only for costume parties. They make for cute and presko hairstyles for school as well. This way, you show some personality as you strut along your school halls in style.
9. Double rope braid ponytail
If you want a simpler take on the braid ponytail, try the double rope braid ponytail. It complements a casual ensemble perfect for chill coffee dates with your gal pals or heading to the supermarket to buy some pantry basics. You can also wear this hairstyle when doing yoga.
10. Fishtail French braid
Since we're already talking about braids, let us show you another pretty braided hairstyle: the fishtail French braid. Yes, you got that right. Two types of braids in one hairstyle! If you always wear buns and ponytails at work, shake things up and let the fishtail French braid jazz up your corporate getup. Just keep your hair soft, smooth, and manageable so it's easy to style and you can nail this 'do effortlessly.
Editor's tip: If you often style your hair, you need to make it strong to resist styling damage. Wash your hair with Sunsilk Strong & Long Shampoo so your hair stays beautiful and healthy as it grows. 
11. Pin-up hair
Want to sport a retro look? Or in the mood for something creative? Pin-up hair can match your quirky personality while being a fun party hairstyle, too.
12. Lazy bun
If you're a bridesmaid at your friend's wedding, a simple and elegant hairstyle like the lazy bun can complete your look. Simply put your hair in a low bun and leaving some strands loose but pinned securely, and you got yourself a chic wedding hairstyle.
13. French braid into sleek ponytail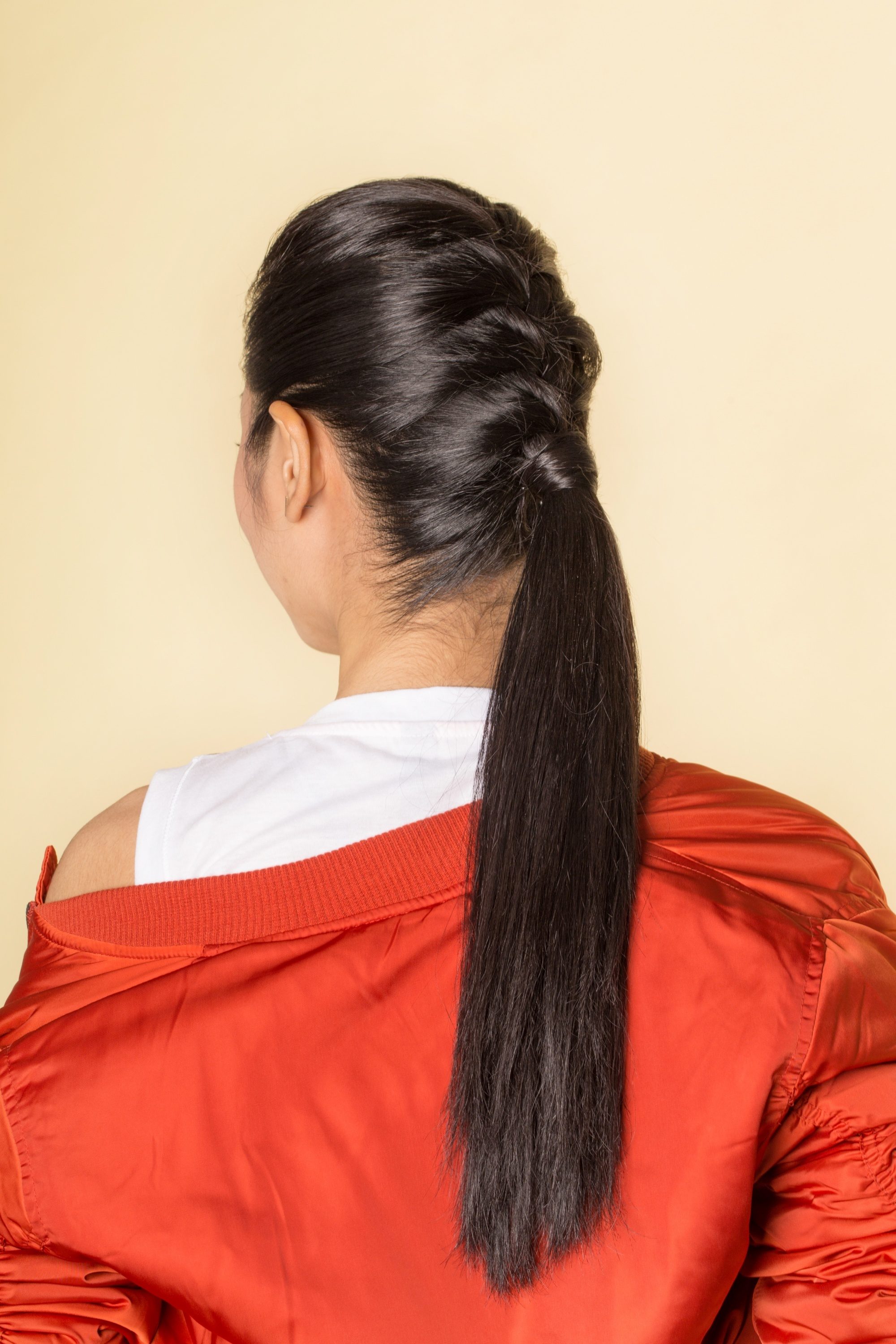 Combine two easy hairstyles in one chic 'do! Keep your hair from your crown to your nape polished with a classic French braid. Meanwhile, let the rest of your hair move and sway with you in a sleek ponytail.
14. Fishtail braid ponytail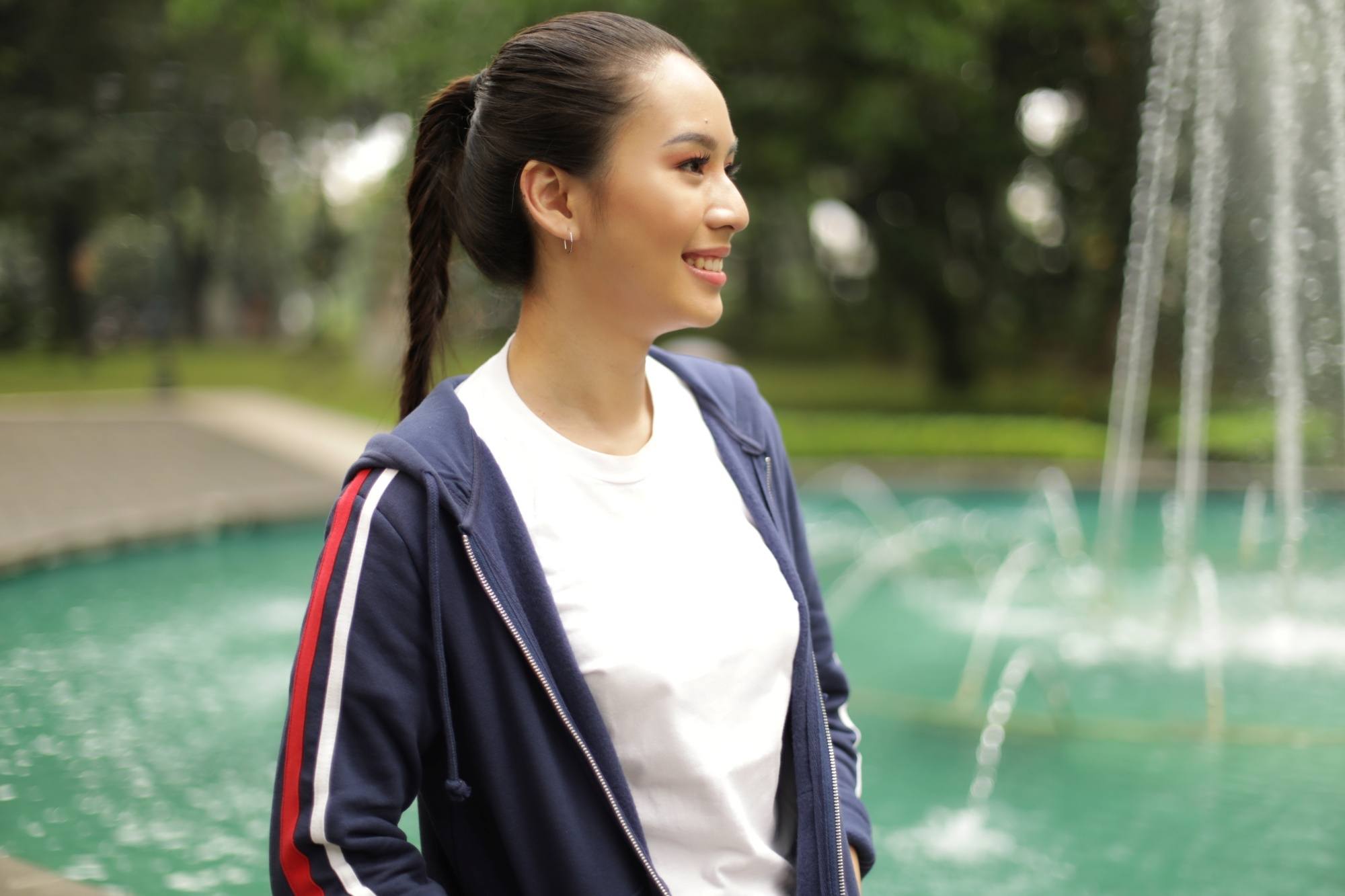 The process is the same as creating a braid ponytail. But instead of creating a basic-three strand braid, you go for a fishtail braid. It's a great choice when you want to try something different from your regular hairstyles.
15. Big top knot
It's just as chic as the ballerina bun. Put your long hair in a big top knot to look stylish on weekends, whether you're going out with friends or relaxing at home.
Remember these updos for long hair, and you'll never run out of hairstyling ideas. Share this page with your friends so they can create gorgeous updos, too.
Prev Article
Next Article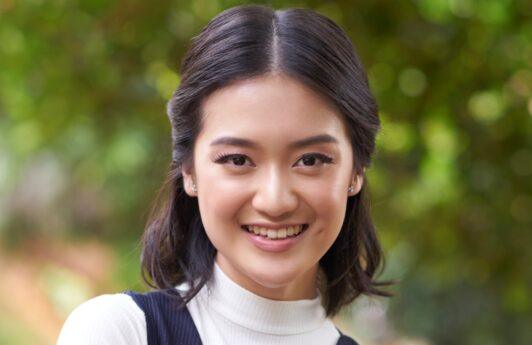 Article
Easy Half-Up, Half-Down Hairstyles We Love
Transform your everyday look from drab to fab with these pretty half updos.
See article