Low Bun Hairstyle Ideas That You Can Make In No Time
Find gorgeous ways to kick your low bun hairstyle up a notch!
On a scale of hair-down to top-knot, how chill are you today? If your answer is "low bun," let us give you a high five (because you are pretty chill, girl!) and a couple of hairstyle ideas to actually match your mood!
This hairstyle is the best when you want something a little more put-together than a low ponytail but are not in the mood for an intricate updo. They're relaxed but not lazy, pretty but not frilly. Well of course, as the low bun is a super versatile style, it can be adjusted to suit your taste (and the level of your chillness, too!), but it's generally the best hairstyle compromise, allowing you to enjoy a "just right" vibe.
Going back to those ideas, here are looks we love.
5 Cute Ways to Style Your Low Bun
1. With Cornrow Braids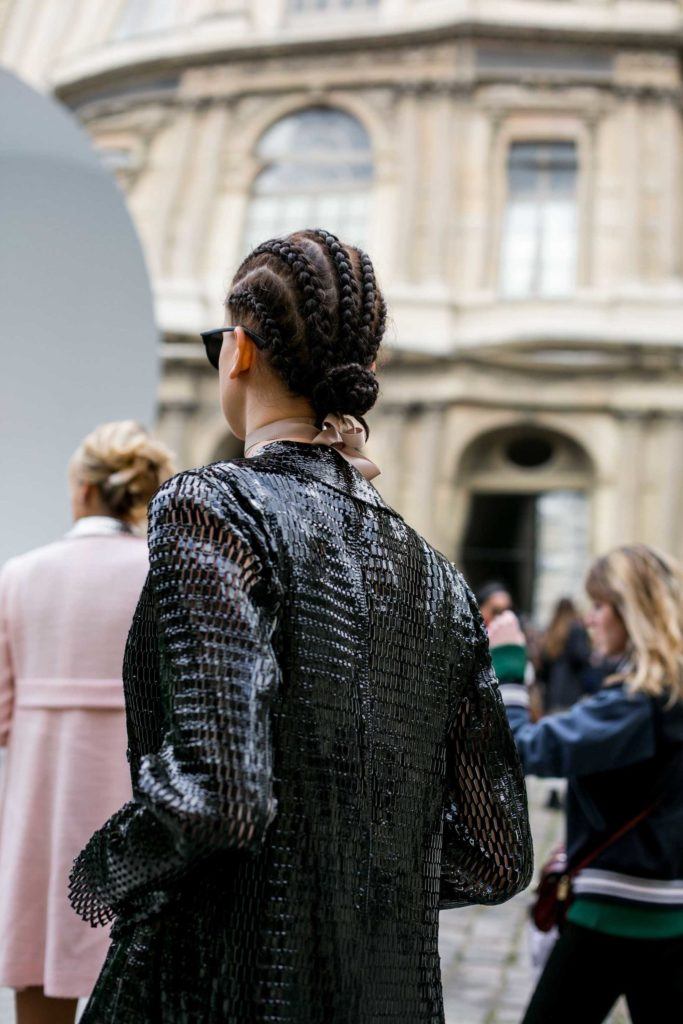 Pair your low bun with a headful of cornrows for a cool, sassy vibe. This style is also great if you hate constantly having hair in your face. It's a super neat look that will allow you to go about your day looking chic, but without the unnecessary hairstraction.
2. Loose and Messy
A loose and messy low bun leans toward the more laidback end of the spectrum, but it still has more character and style than a plain low ponytail. To get the perfect texture, use TONI&GUY Sea Salt Texturising Spray and scrunch your hair before carelessly putting it into a low bun. The product will also keep your hair tie from slipping, so yay!
3. With a Ribbon
Add a few accents to your low bun to up your hair game. Credit: Verity Jane SmithIt's interesting how a single strand of ribbon can spruce up a simple hairstyle instantly. If you're sporting a basic 'do like this, adding a few accents can totally up your hair game. Wear it like a headband, like in the photo, or tie it around the bun itself and create a bow for a more feminine look.
4. Braided and Rolled
Make your low bun more charming by adding a crown braid. Credit: Raquel BrustThis one is a bit more fancy, making it a really pretty option for special occasions like weddings, prom, dates, and other formal events. A braid-bun combination will always that irresistible charm and this look is a pretty good example!
Editor's tip: This type of bun is a bit loose so it gets undone easily. To make sure your roll stays in place, give it a good spritz of TRESemmé Freeze Hold Hairspray.
5. All the way down there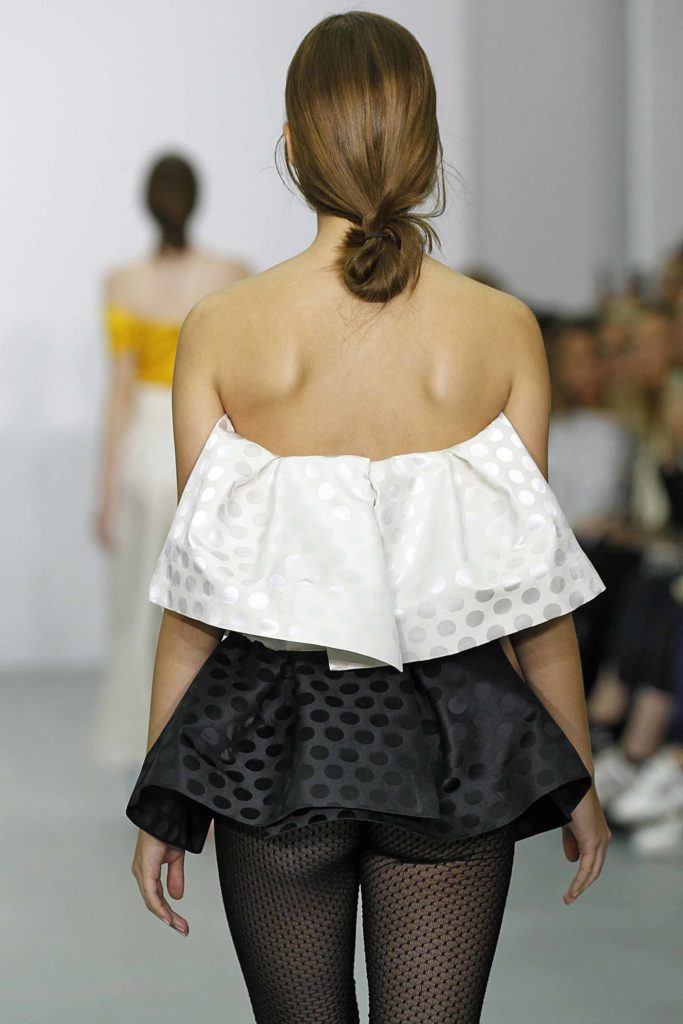 Go extra low and create your bun with its end going a bit past your shoulders. This is a pretty laidback look that's chic enough to wear to casual parties. To add a little bit of zing to this simple 'do, make sure you have sleek, straight, frizz-free hair.
Editor's tip: Gloss will be your accessory for this look, so wash with TRESemmé Keratin Smooth Shampoo and TRESemmé Keratin Smooth Conditioner to make hair frizz-free and manageable.
6. Double Braids and Low Bun
Chilling out doesn't mean giving up styling. Add sophistication to your hair by making double braids before tying them all together into a bun. It's perfect for lazy afternoons where all you want to do is to sit back and enjoy an espresso.
7. Side-part, Sleek Low Bun
Thinking of a good hairstyle that you can wear from day to night? Go for the side-part, sleek low bun!. This lets you save time as you won't have to change your hairstyle from one appointment to the next. Plus, it's easy to pull off.
Editor's tip: Complete the sleek look with a spray of TONI&GUY Finishing Shine Spray and say bye-bye to frizz. You won't have to worry about moving around at work and messing up your hairstyle for your date. 
8. Twisted Double Low Bun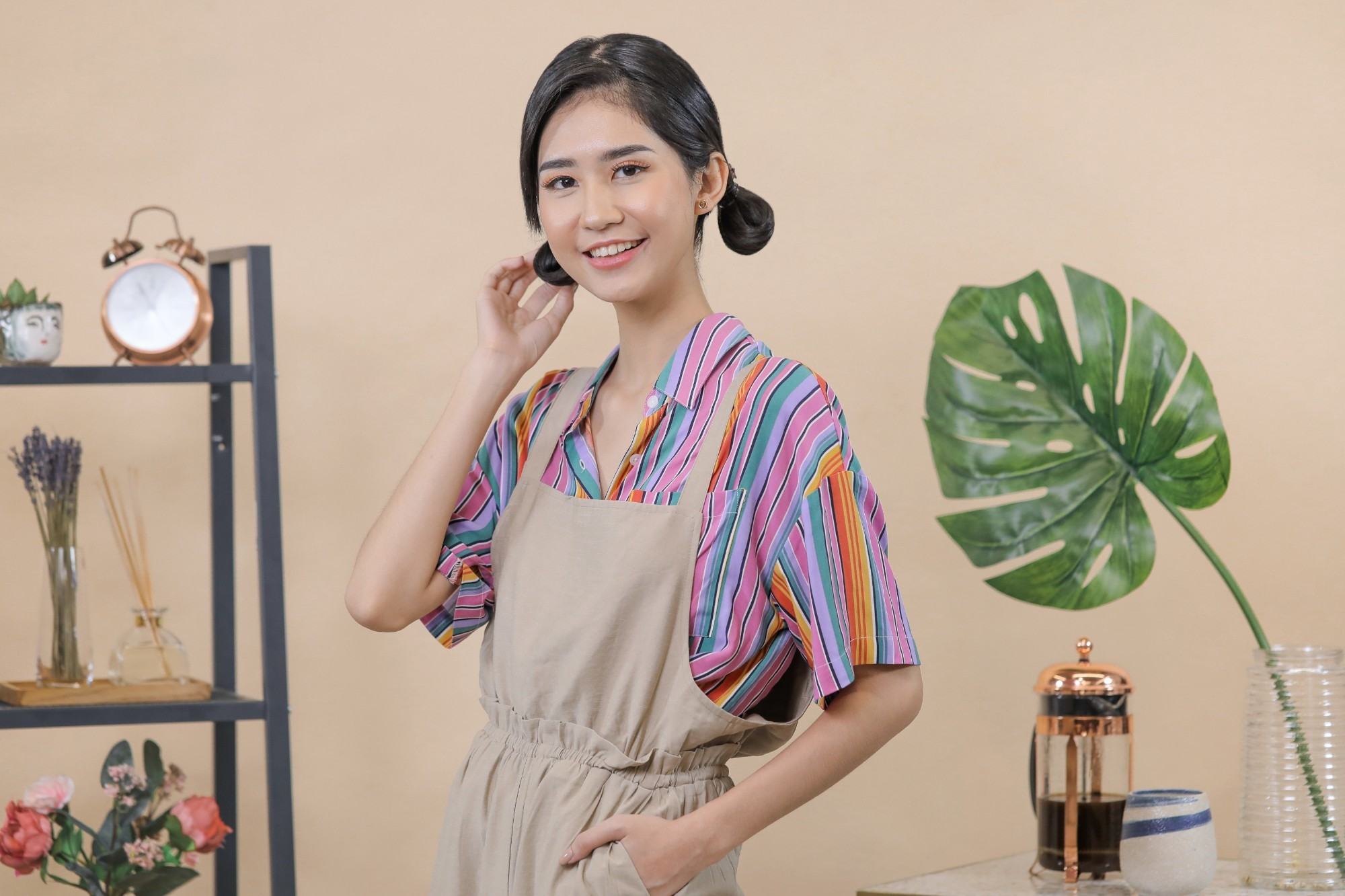 If you are heading out to run some errands or to go strolling in the mall, then we've got the perfect hairstyle for you that will easily match your weekend OOTD. Put your hair into a twisted double low bun and look laidback but super chic. Match it with hoop earrings and turn a lazy day into a great hair day.
9. Messy Side Bun
Messy buns don't always have to be on your nape. You can also put them on the side! You can even accentuate your messy side bun with a little flower clip to make it look more interesting. Plus, the messy look just makes you look more relaxed but outgoing.
 Editor's tip: Keep your bun in place by finishing with a few spritzes of VO5 Firm Hold Hairspray. 
10. Low Side Bun with Accessories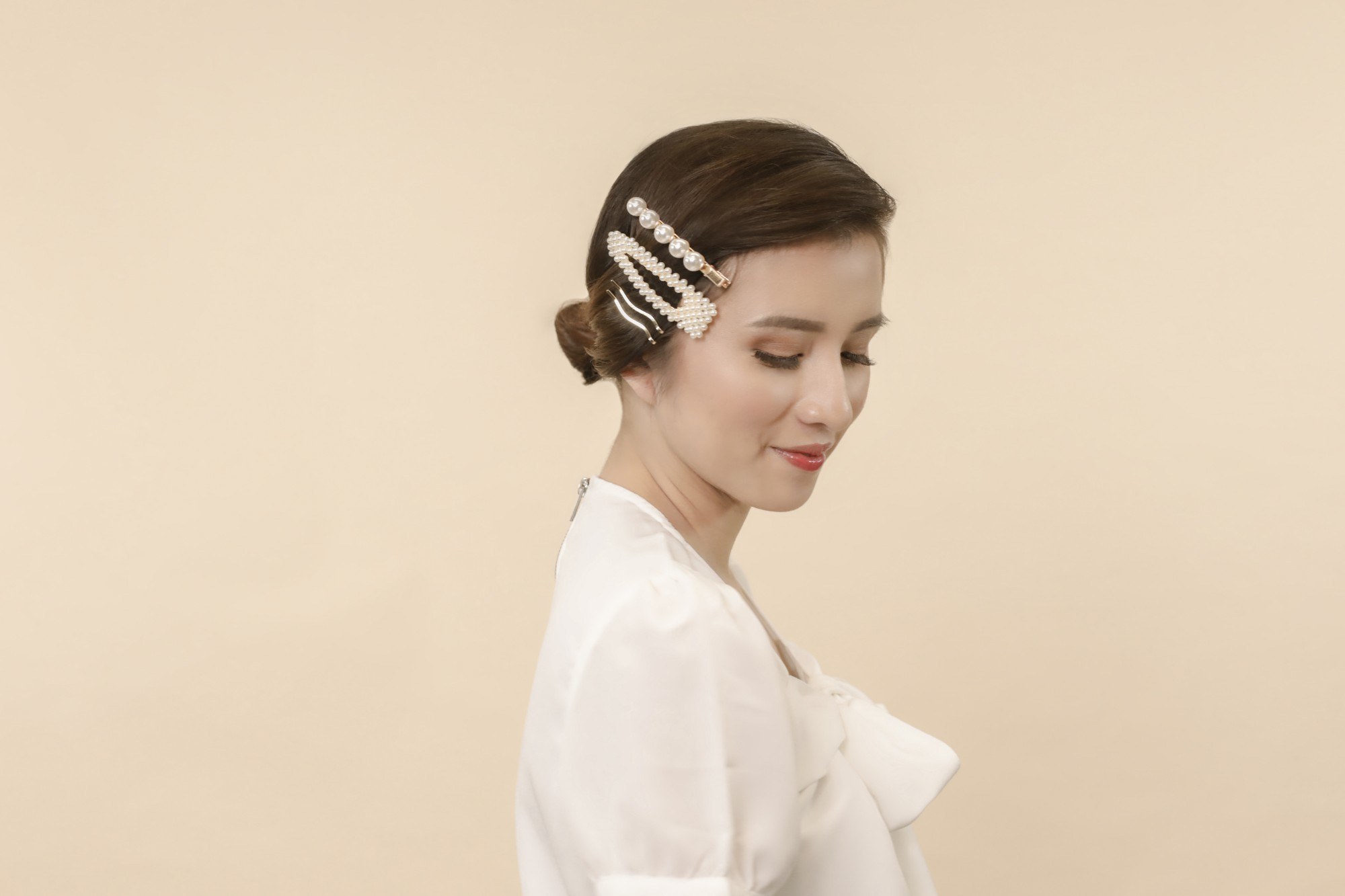 This is another way to jazz up a simple side bun. Add some accessories like pearly clips or glittery pins to add character to your look. Place them close to your forehead and bring back the look of the '80s, or close to your ear if you want to add a bit of elegance.
These low bun hairstyles are definitely winning in our book, so go ahead and try them out! Share these ideas with your friends, too, so you can all slay together.
Prev Article
Next Article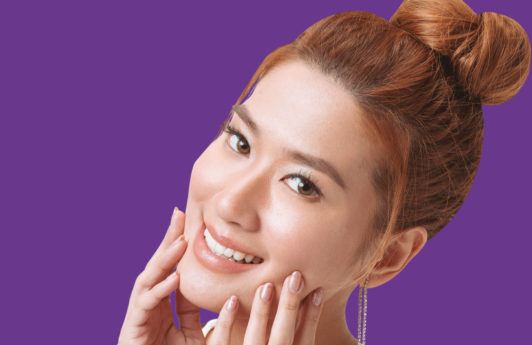 Tutorial
K-style topknot with upside-down braid with Janeena Chan
Ride the K-wave in style with this fun and fabulous updo! Let Janeena Chan teach you how!
See article