All the bun hairstyles you need to know
Because a girl needs to know her buns. Read our list and learn about the different bun hairstyles you can try.
Bun hairstyles are a girl's best friend. When you're on the verge of having a bad hair day or rushing out the door without too much time to get dolled up (or even wash your hair!), you can easily twist your hair up into a bun, no comb needed. They're easy to do but are chic enough to take you from desk to date.
There are so many ways you can wear a bun, and in case you're stuck with your usual style, we'll walk you through the different basic ones that you can quickly try.
Fun and fabulous bun hairstyles you can try
 1. Top knot
The top knot is a trendy but practical hairstyle that can give you a chic woke-up-like-this look. Just as the name suggests, the knot, formed by twisting your hair into a bun, is placed on the top of your head and secured with bobby pins. A top knot can be done messy or sleek to suit your style.
2. Low bun
This is probably one of the most popular bun hairstyles. It is placed low, positioned towards the nape of the neck. If the top knot is the easygoing bun, the low bun, while relaxed and laid-back is the more sensible bun sister. It can be super elegant and romantic, or cool and casual, depending on how you style it.
3. Messy bun
The goal of the messy bun hairstyle is to send this message: I just rolled out of bed but still killin' it! It's a relaxed, casual hairstyle that oozes with sex appeal, and is achieved by combing the hair with fingers and (too) carelessly sweeping it up into a messy but chic blob of hair. Make sure it's loose enough, with a few strands escaping ever so stylishly out of the bun. Whatever you do, don't use a hairbrush.
Editor's tip: You would need some serious texture and body to pull off this hairstyle perfectly. A fail-proof way to get that is to spritz your hair with TONI&GUY Sea Salt Texturing Spray. It would give your locks that naturally tousled look.
4. Ballerina bun
The ballerina bun really had a job to do. It was designed to keep dancers' hair away from their eyes and withstand long hours of intense dance routines. The characteristics of this hairstyle are well-secured, neat, and smooth. The bun can be placed near the nape of the neck or in the middle of the head.
Editor's tip: Keep your tresses strong enough to withstand the pulling and twisting that hairstyles like this require by washing it regularly with hair strengthening shampoo like Sunsilk Strong & Long Shampoo.
5. Bow bun
This is a more modern, avante-garde-ish hairstyle that spices up the regular bun. It's a fun, very feminine 'do that will surely add character to your look. It can be worn as an updo or half-up-half-down style, placed on the top of the head, either in the middle or towards one side of the head.
Editor's tip: Keep that bow in place with a great hairspray like TRESemme's Freeze Hold Hairspray. It's a hardworking, weather-resistant product that provides Updos and other complex styles long-lasting extreme hold.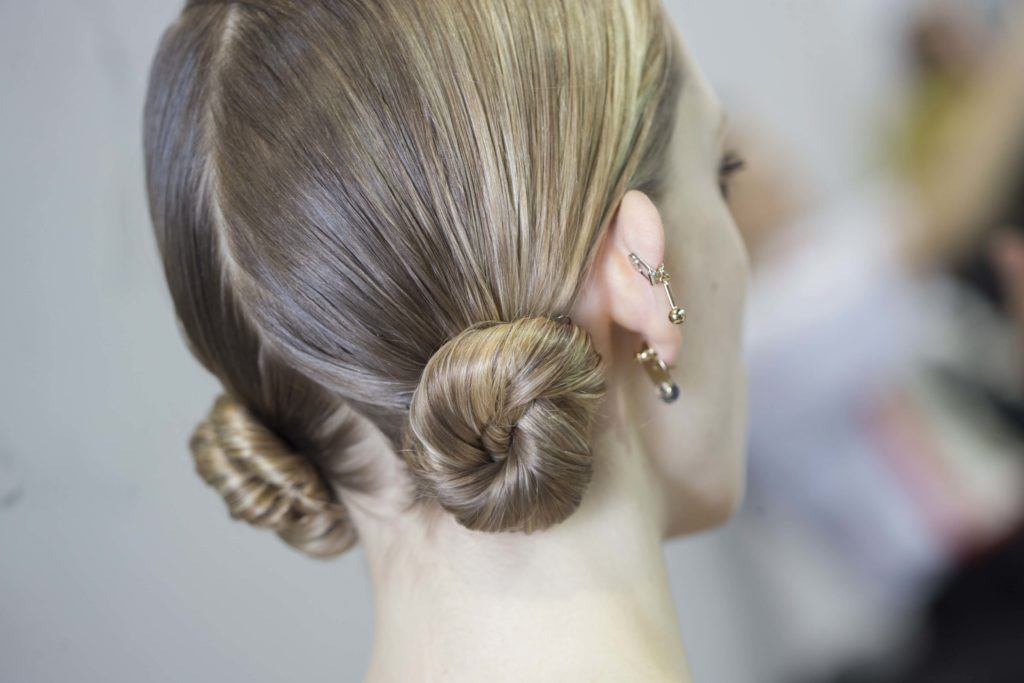 6. Double bun
The double bun first became a trend in the 90s, but it's back to put a little fun and excitement to our pretty little heads. It's basically two small buns placed on either side of the head. This super cute bun hairstyle is perfect for fun dates and summer festivals.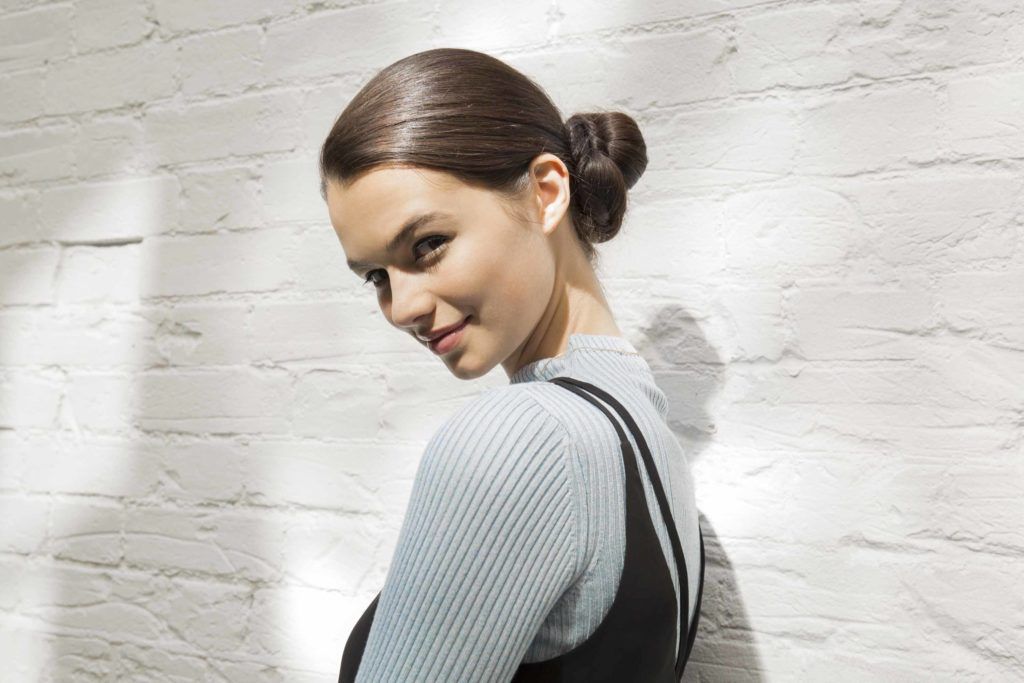 7. Side bun
The side bun is a pretty hairstyle that adds charm and romance to your look. It's usually loose and placed low (below the ears) on one side of the head. It's flattering on everyone and can be worn to different occasions, from casual dinners to fancy balls.
The best thing about bun hairstyles is that there are so many ways that you can jazz it up (or down) to match your outfit, your mood, your style, and even your personality. It has evolved into countless versions, providing endless options for girls with different hair lengths and hair types. So we say: bun it up!
Prev Article
Next Article