How to Create a Wavy Bob with Deep Side Part in 6 Easy Steps
Look dramatic without much effort with a wavy bob with deep side part. Here's how to do it.
Manila weather can get pretty hot and humid. No wonder a lot of people end up cutting their hair! One popular short hairstyle is a bob. Surprisingly, it works for all hair types—whether it's voluminous and thick or even thin and straight. Bobs can feature a straightforward one-length style and can even be long and layered. You can also style it in many ways, one of which is the wavy bob with deep side part.
Curious about how to make this 'do? Read on to learn how to style your bob this way.
Steps in Creating a Wavy Bob with Deep Side Part
More Ways to Style a Bob
Aside from the wavy bob with deep side part, you can also try other ways to jazz up your short hair. Here are some of them.
1. Glam Waves for Short Hair
It's wavy enough to give your hair volume but also understated and elegant. Wear this along with a cocktail dress for a stunning evening look.
2. Sleek and Straight Bob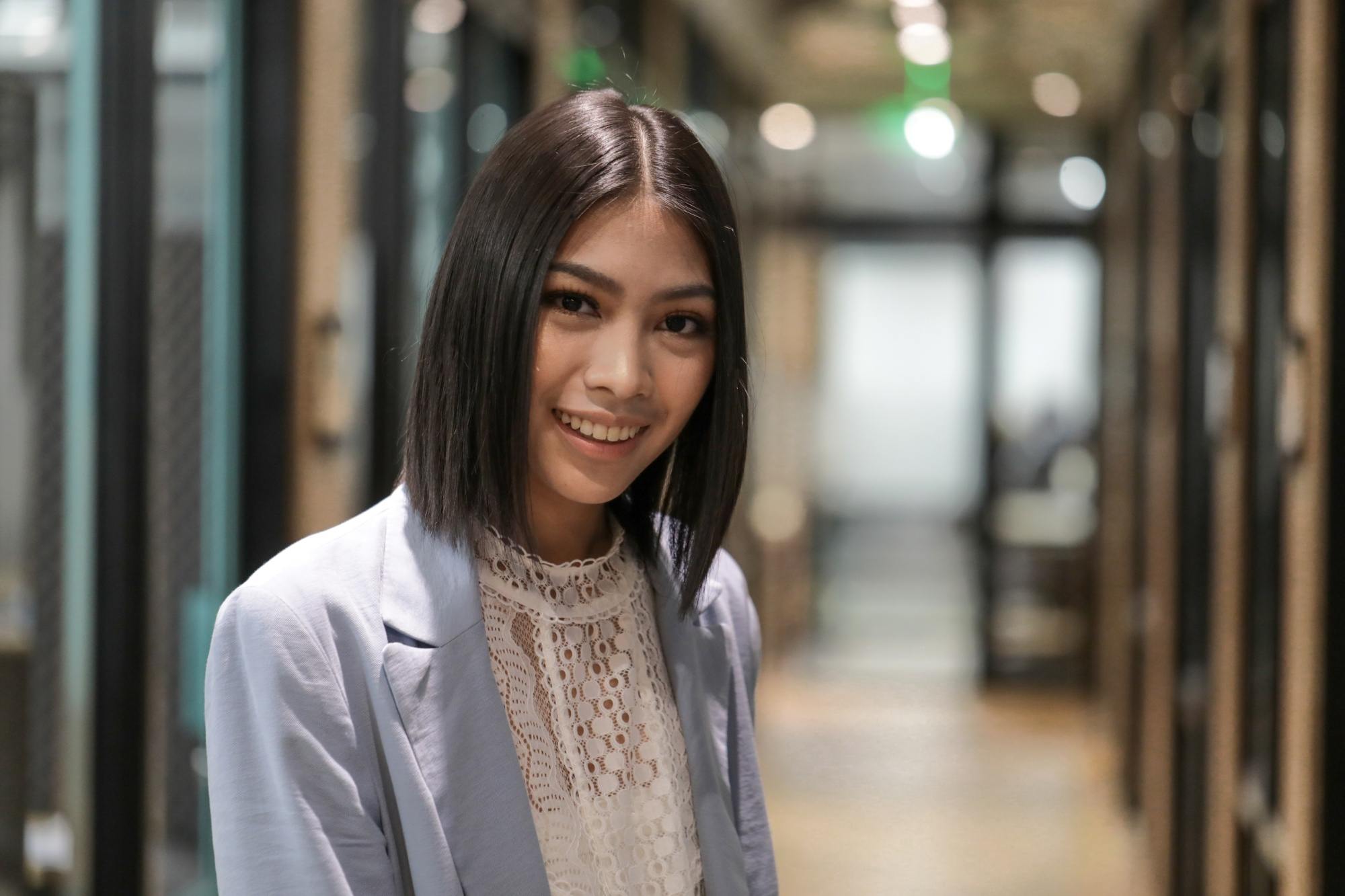 Rock a corporate-chic look along with a great hair day by ironing your bob straight. The sleek and straight bob is perfect for short blunt haircuts to make sure no frizz and flyaways mess up the hairstyle.
3. Curly Half Ponytail
Got short curly hair? Try putting it in a half ponytail if you want something cute and quirky. It's also a great way to style second-day hair and a clever hair hack when your curls are misbehaving.
A wavy bob with deep side part combines a slightly messy yet at the same time elegant look reminiscent of wind-blown hair on the beach. Use the right accessories, and you can wear this look to casual lunches, business meetings, or even in formal parties. You can even try other chic ways to style your bob. The possibilities are endless, so go rock one of these hairstyles when you want to give your bob a mini makeover. 
Prev Article
Next Article
Tutorial
Pull through braid for thick, curly hair
Having trouble styling your thick hair? Put it in a pull through braid and worry no more. Here are the steps on how to create this hairstyle. 
See article