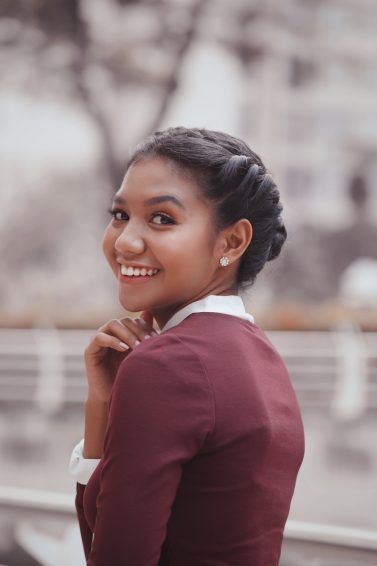 9 Easy Steps in Creating a Twisted Chignon for Curly Hair
Do you want to style your curly hair in an updo? Try the twisted chignon for curly hair. Check out this easy tutorial to learn how to create this hairstyle. 
Curly hair can be tougher to style, and if you have kulot hair, you are very much familiar with these hair woes. With all the curls and coils, it takes more effort to keep curly hair moisturized. Because of this, curly hair tends to get extremely dry and frizzy, especially in a humid climate like ours. Thankfully, with some clever hairstyling tricks, you can take control over your curls and style them whichever way you want. You can even put them in a beautiful updo like the twisted chignon for curly hair.
In this tutorial, we're going to teach you how to create a versatile updo for your curly hair. This way, you'll have more hairstyle options when you need to glam up or switch up your look. Ready? Here are the easy steps on how to make a twisted chignon for curly hair
---
---
How to Create a Twisted Chignon for Curly Hair
---
---
That wasn't so hard, right? We bet you can easily master creating the twisted chignon for curly hair. Let this be one of your favorite go-to hairstyles when you want to style your curls. And don't forget to come back to this page for more hairstyle tutorials for any hair type.
Next read: Getting hitched soon? No need to straighten your hair for your big day. Walk down the aisle with your natural curls and waves with these curly wedding hairstyles. 
Prev Article
Next Article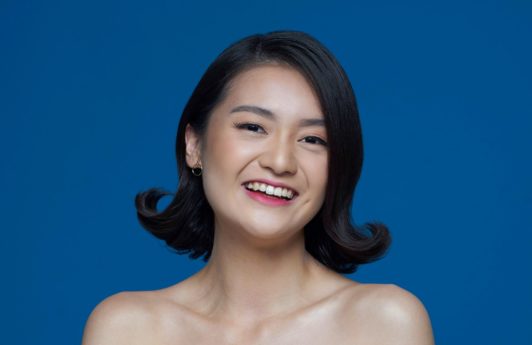 Tutorial
Flipped-Out Short Bob Tutorial and Other Vintage Hairstyles
Want to look like the lovely and uber stylish women from decades ago? Start with your hair. Try the flipped-out short bob. Here's how to do it. 
See article