Top Bun with Braid: How to Create This Hairstyle for Parties
Add more flair to your typical bun by adding braids around it! Find out how you can create this hairstyle with these easy steps.
You Will Need
The top bun is one of the easiest and most versatile updos—but if we're being honest, it can get pretty old sometimes. This is why you should at least be able to experiment and play up this classic look through a variety of styles. Why don't you try a top bun with a braid wrapped around it? The great thing about this 'do is that it works for both casual and more dressed up occasions. Ready? Here's how to create this amazing hairstyle.
Steps in Creating a Top Bun with Braid
Other Braided Updos for Pinays
Still looking for more braided updo hairstyles? Check out these chic ways that you can braid your hair and try them right now!
1. Crown Braid
A crown braid is one of the most versatile types of braids that you can wear. You can choose to have it thick or thin, French or fishtail. The options are endless and whichever way you go, you're bound to have a gorgeous end result with this versatile hairstyle.
2. Milkmaid Braid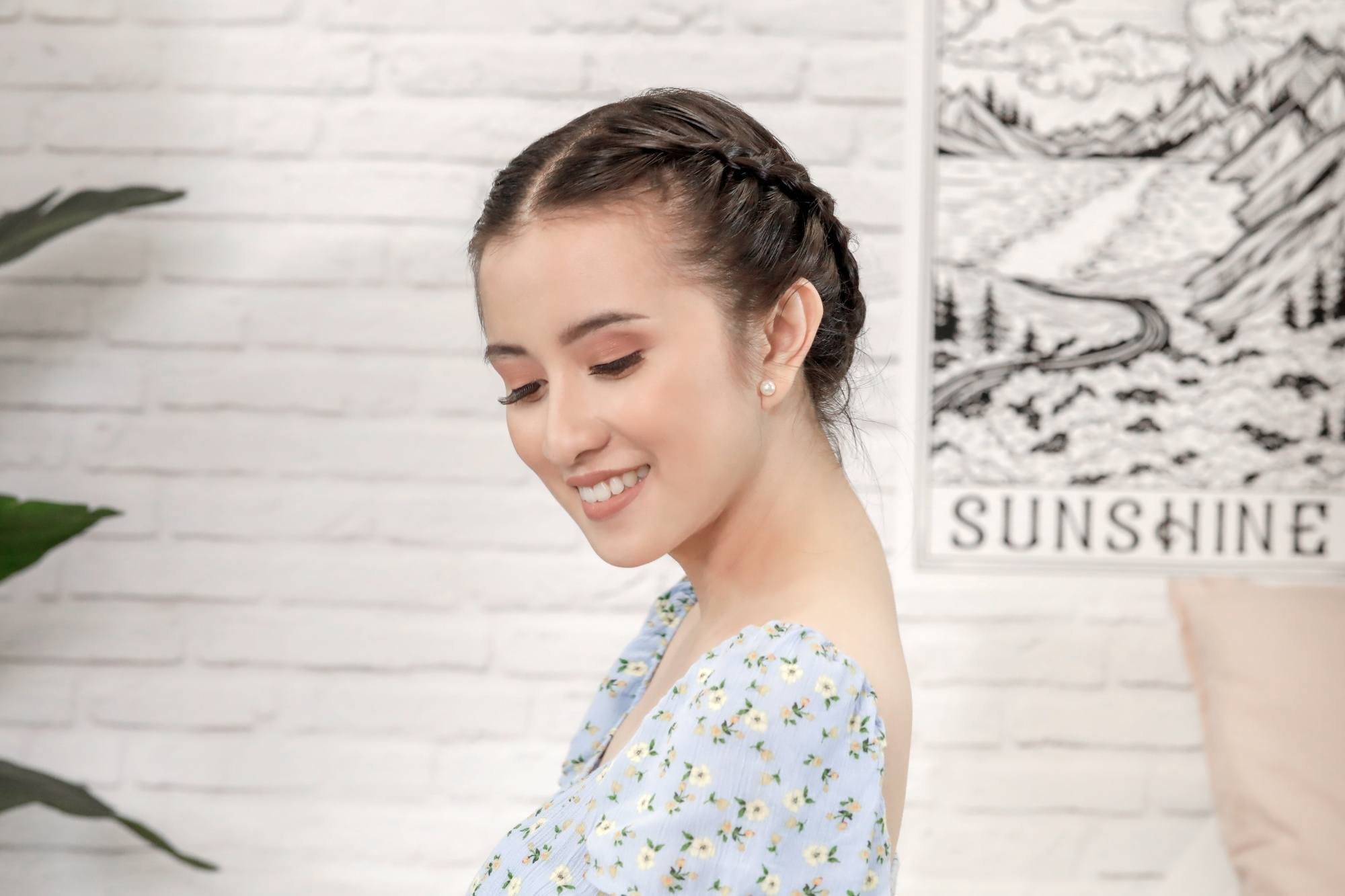 A gorgeous take on a childhood classic, the milkmaid braid looks dainty and polished at the same time. And even if you have short or medium-length hair, you can still wear this hairstyle.
3. French Rope Braid Updo
The French rope braid updo is another braided bun hairstyle you can wear to romantic dates, garden weddings, and even birthday or baptismal parties. It's chic and elegant enough without making you look overdone.
So which braided updo would it be? With these options, you'll never run out of hairstyle options to can cop whether it's for a simple day out or for more formal occasions like weddings. While the top bun with braid with other braided hairstyles can seem a bit daunting at first, just remember that all it takes is a bit of practice. Soon, you'll be creating these hairstyles with ease.
You Will Need
Prev Article
Next Article
Tutorial
How to Curl Hair with a Blow Dryer at Home
Yup, you read that right. You can curl your hair using a blow dryer. Here's how.
See article