How to Style Short Hair: Simple Hairstyles You Can Try Every Day
Keep your hair from looking drab with this tutorial on how to style short hair.
Even with short hair, you can style your hair in different ways. In fact, styling short hair is just as exciting as braiding or tying long hair. In this tutorial, we're going to show you how to style short hair for everyday wear. These hairstyles are easy and practical, and you can wear them wherever you are, whether you're staying home or going out. Ready? Here we go.
How To Style Short Hair: Twisted Half Ponytail
Half updos are great for short and medium-length hair. They're also great for everyday wear. If you're looking for a half updo for you bob or lob, try the twisted half ponytail. Here's how to do it.
How to Style Short Hair: Messy Chignon
You can also put your short hair in an updo like the messy chignon hairstyle. Here's how to easily create this 'do.
These two are just among the many hairstyles for short hair for women that you can try. Feel free to be creative and experimental with how you style your short hair, and most importantly, have fun with it. Share this tutorial with your friends so they, too, can try these hairstyles.
Prev Article
Next Article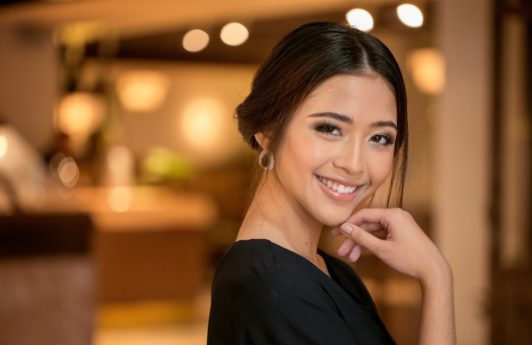 Tutorial
Make a Chignon for Short Hair in 7 Simple Steps
Wanna put your short hair in an elegant updo? Here's how to create a chignon for short hair.
See article