How to Curl Poker Straight Hair in 5 Easy Steps
Want to make some waves with your super straight hair? Make it happen with this easy tutorial on how to curl poker straight hair.
It can be quite a bore at times to have super straight hair and at the same time, it can also be too daunting to even consider getting a perm. So what's a girl to do? We're breaking it down on how you can curl poker straight hair in a few easy and very doable steps. It doesn't really require a lot of skill, but it does require some effort plus using the right products to get the curls you want and make it last longer throughout the day.
Easy Steps on How to Curl Poker Straight Hair
Other Hairstyles for Poker Straight Hair
Having naturally straight hair is also a plus because it's easy to style. And if you have it, why not take advantage of it? Here are some other hairstyles for poker straight hair.
1. Layered Straight Hair with Side Bangs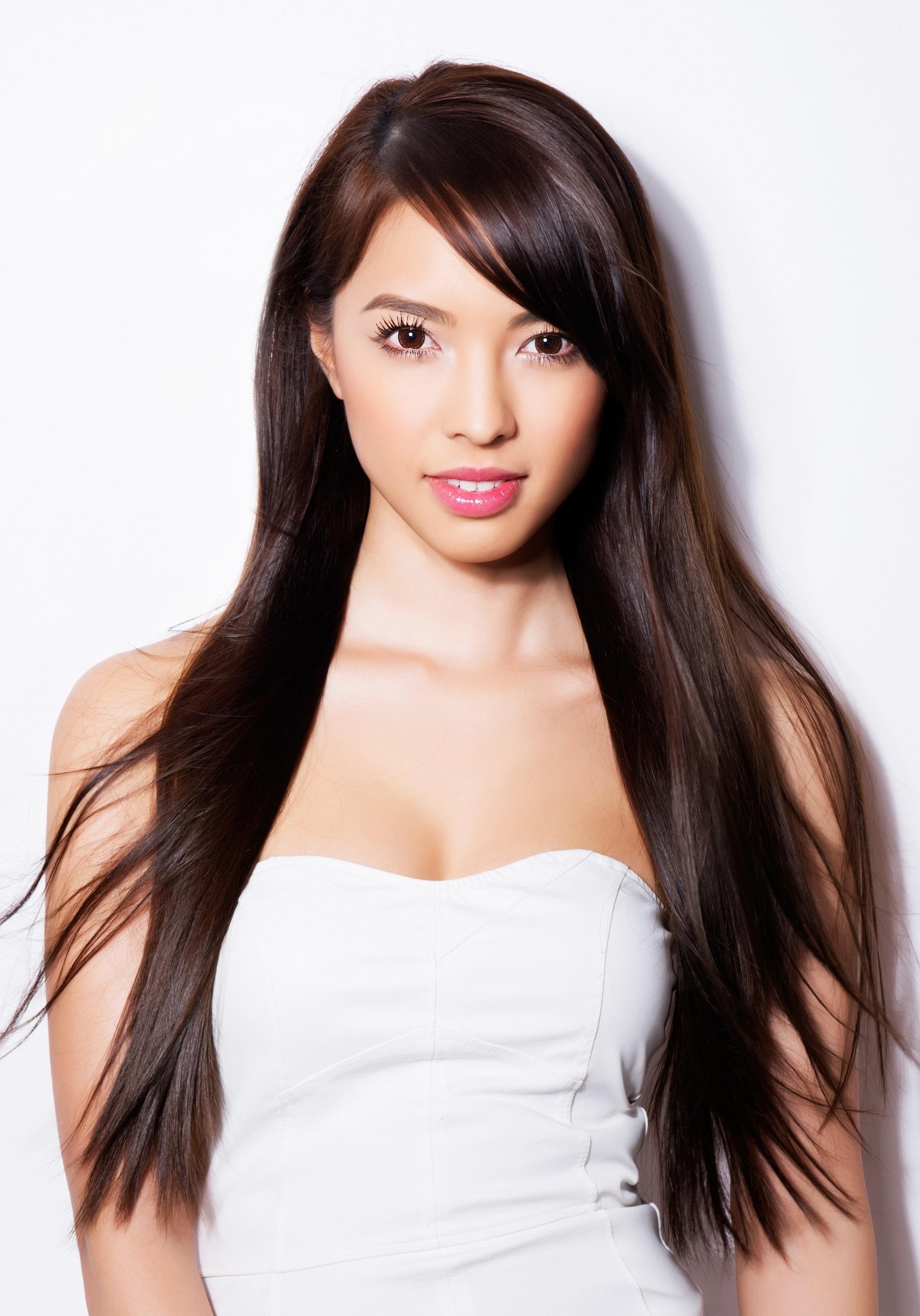 What's not to love about this hairstyle? The layers help add volume to your hair, especially if it is thin. Plus, you don't have to worry about fly-aways as the layers keep them discreet. You can even wear hair accessories if you want such as headbands and clips.
2. Straight Down 'Do
You can simply wear your straight hair down. As long as it's smooth and frizz-free, it's going to look stylish and there will be nothing for you to worry about.
3. Big Waves with Side Bangs
Well, even if straight hair never gets out of style, there are times when you want to style it more. Why not try creating big waves with a curly side fringe? It adds glam to your look without going overboard.
4. Sleek High Ponytail
Any girl who wears this classic hairstyle can definitely turn heads anytime. You just have to make sure that your ponytail is frizz-free and polished.
5. Straight Bob
Who says straight hair should always be long? Take cues from this sleek, center-part bob. If you want a fresh, new look, go ahead and try this 'do!
Now that you know how to curl poker straight hair, you won't have to go the extra mile and get a perm just to get some curls. Just make sure that every time you use a curling iron, you'll have to double down on providing nourishment for your hair to keep it strong and well-nourished. But if you want to simply embrace your naturally straight hair, feel free to do so by wearing any of these straight hairstyles.
Prev Article
Next Article
Tutorial
How to Make a Face Framing Lace Braid at Home
Have you heard of the face framing lace braid? It's an easy hairstyle that can jazz up a simple look. Read on to find out how to create one.
See article