Big Top Knot: How to Pull Off this Posh Off-Duty Look
Beat the heat and find out how you can rock this sleek and versatile updo wherever you go!
You Will Need
Ever wondered how those models off duty look so effortlessly chic with a big top bun? It's really not as complex as you might imagine. In fact, it's a hairstyle that you can easily do on your own time as well. We're breaking down these simple steps in creating the big top knot with this tutorial—not to mention, the handy products that would help in keeping and holding this hairstyle all day long.
How to Create a Big Top Knot
So what do you think? Not that hard at all, right? The big top knot is a very classic and timeless hairstyle that used to be worn for formal occasions. But now, you know that all it takes is a little teasing and letting loose to make it versatile enough to wear even on your "off duty" days.
Other Bun Hairstyles to Try
Aside from the big top knot, here are other ways you can play with bun hairstyles.
1. Ballerina bun
Whether you love dancing or not, a ballerina bun can make you look chic and neat at the same time. You can wear it when working out, doing yoga, or when going on a city tour on a hot and humid day.
2. Baby bun
If you have a medium bob or a lob, the baby bun is perfect for you. Just like the big top knot, the baby bun can give you a chic, model-off-duty vibe, especially when you let loose strands frame your face.
3. Top bun for curly hair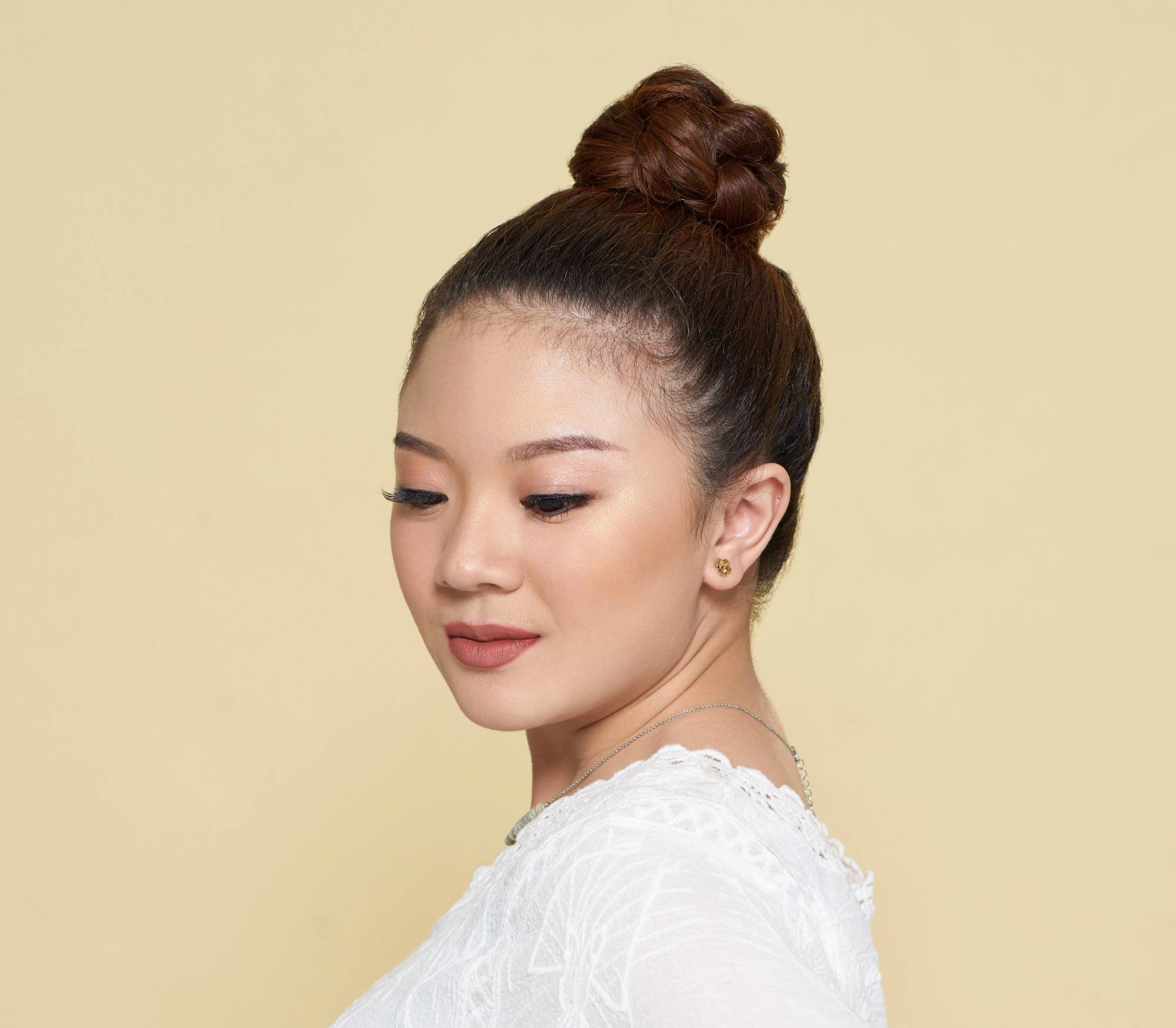 Dealing with unruly curly hair? Put your strands in place with this chic top bun. The good thing about having curly hair is that your hair is already gifted with volume, so your bun hairstyle looks thick even with minimal effort.
4. Top bun with headband
Add a pretty twist to your simple ballerina bun or top bun by wearing a cute headband. This 'do is also a smart hair hack to protect your hair from pollution.
5. Half up top knot
Aside from the baby bun, the half up top knot is another bun hairstyle you can do on short hair. This hairstyle is a versatile look as well⁠—you can wear it on weekends or at work together with your corporate-chic outfit.
There are so many hairstyles you can explore by elevating a simple bun hairstyle. Have fun while you experiment with different looks, and don't forget to come back to this page for more hairstyle ideas!
Next read: Finding the right hairstyle to wear when you're commuting can be a challenge. You'll need something that won't easily unravel yet chic and easy to do. Look no further—here are easy commuter-friendly hairstyles that you can wear every day!
You Will Need
Prev Article
Next Article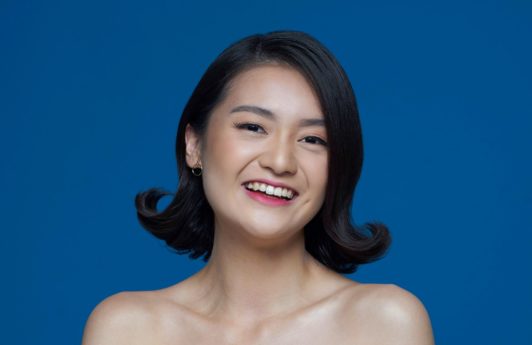 Tutorial
Flipped-Out Short Bob Tutorial and Other Vintage Hairstyles
Want to look like the lovely and uber stylish women from decades ago? Start with your hair. Try the flipped-out short bob. Here's how to do it. 
See article