These are Our Favorite Hairstyles for Thick Hair
Take advantage of your voluminous locks with these lovely hairstyles for thick hair.
Don't we all just love voluminous, thick hair that we can style any way we want without the need for volumizing products and tools? Though it can also be challenging taming thick hair sometimes, it's still considered an asset. And if you're looking for ways to style yours, check out our favourite hairstyles for thick hair. Wear them for running errands or for simply lazing at home and feeling comfortable and fresh all day. We're also giving you some hacks for thick hair, so read on and make sure you don't miss these clever tips and tricks.
Hairstyles for Thick Hair to Keep You Feeling Fresh
1. Bouncy Blowout
Flaunt your thick hair by putting it down after a nice blowout. Scrunch your hair while pointing the blow dryer at your locks one section at a time, or use a roller brush to slightly curl your hair inward. Then, spritz your hair with frizz-taming hairspray to give it a nice body throughout the day. Whether you're up for a quick errand or prefer to stay at home, this bouncy blowout can definitely give you a great hair day.
Editor's Tip: Give your blowout hair a nice bounce and shape to it by using TRESemmé Keratin Smooth Shampoo and TRESemmé Keratin Smooth Conditioner. This duo keeps frizz at bay and gives you shinier locks throughout the day.
2. Side Braid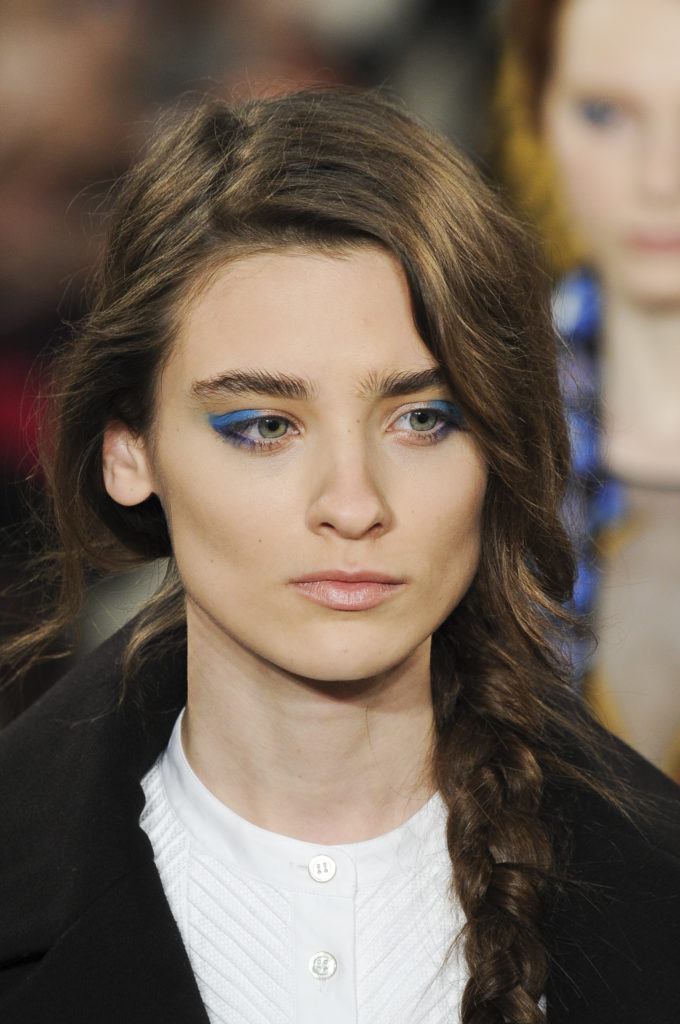 Thick hair makes the best, voluminous braids, including side braids. So, take a small section of side hair and braid it for a kind of Bohemian look with a laidback vibe. The braids are going to look fuller, especially if you pull the strands loose.
Editor's tip: Give your hairstyle a nice, textured look with a little help from TRESemmé Compressed Micro Mist Texture Hold Hairspray. Enjoy a long-lasting hairstyle that doesn't fall flat or turn limp mid-day.
3. Blunt Bangs
If you've never tried wearing bangs, your thick mane is one of the reasons to start wearing it now. Thick hair equals thick bangs that stay in place and accentuates any of the hairstyles for thick hair. Plus, it takes some weight off your tresses. After all, thick bangs really rock and look great with both updos and down 'dos.
4. Half-up Half-down
Lots of hair means the luxury to make a half-up half-down hairstyle where both sections always look thick and full-bodied. This is one of the hairstyles for thick hair that highlights your feminine side and adds charm and drama to your vibe. Curl the lower section, make a bun with the top, or add bangs and you'll look always ready for a quick errand or a video conference with your boss.
You'll never have to worry about keeping your thick mane in place with these exciting and beautiful hairstyles for thick hair. Don't wait for special occasions to wear them because you should always feel beautiful even while staying at home.
Prev Article
Next Article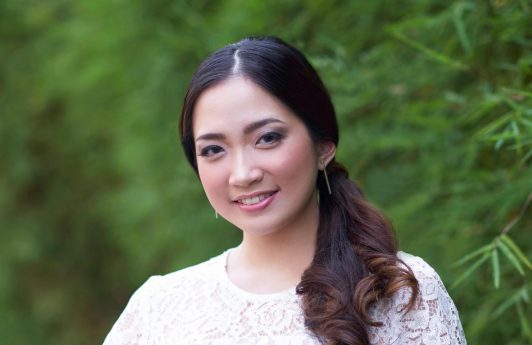 Gallery
Simple Wedding Hairstyles For Pinay Brides
Want to look elegant without being over-the-top on your big day? These simple wedding hairstyles are the answer.
See article