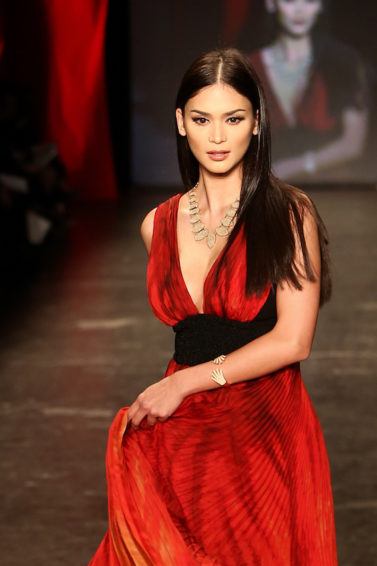 How to get beautiful straight hair like Pia Wurtzbach
Get your hair gorgeously straight and with these tips!
Pia Wurtzbach's head-turning, beauty queen hair is clearly #hairgoals. We often spot her with gorgeously straight tresses, and we want to have that too! Now we're aware that a lot of us have to work at getting that kind of beautiful straight hair; but there are ways to get your mane to cooperate and not all of them require sitting in the salon for six hours. Check out our tips to getting straight hair like Pia's and find out how to have hair fit for beauty royalty!
How to get straight hair
1. Use proper shampoo and conditioner
The journey to getting sleek straight hair begins in the shower. It's important that the products that you wash your hair with are particularly formulated to help you achieve your #hairgoals. In this case straighter, sleeker tresses. Choose a shampoo and conditioner designed to get rid of frizz to help make it look and feel straighter, smoother, and shinier.
We recommend: Cream Silk Standout Straight Conditioner. It has Frizz Defense Complex which is specially designed to help reduce frizz and make hair straighter, smoother, more beautiful. 
2. Brush, don't comb
Combing dry hair can cause split ends and static which will make your hair puff up and appear less straight. So if you're styling your already dry hair, use a brush instead.
 3. Use the right brush
Now that you know better than to use a comb with dry hair, the next thing you have to get right is the type of brush to use. Different brushes have different functions for different hair types. If you want smooth, frizz-free, straighter hair, the best styling tool for the job is the paddle brush. Its flat surface makes it a really great tool for smoothing hair, getting rid of frizz, and fighting static in your hair.
4. Pick the right size of flat iron
If you're using a flat iron to make your hair straight, make sure you have it in the correct size so you can straighten your hair more efficiently. Consider the length and thickness of your hair when you're choosing your tool. If you have short, thick or fine hair, use a flat iron with narrow plates (half inch to one-inch thick) so you can iron small sections. For long, thick or fine hair, go for wider plates that range from 1.5 to 2 inches thick for wider coverage.
5. Apply leave-in conditioner
Lightly coating your hair with leave-in conditioner helps detangle strands, reduce flyaways, tame frizz, and keep your tresses soft and smooth. It's everything you need for your hair to look smoother, straighter. Just make sure you pick a leave-in conditioner that's not too heavy and use about a coin-size amount (depending on the length an thickness of your hair) so you won't weigh your hair down.
We recommend: Cream Silk Standout Straight Leave-on Cream. This product is a non-sticky and ultra-light formula that has Cream Silk's Hair Reborn Actives. It helps to deeply nourish hair to make it feel soft and smooth.
Prev Article
Next Article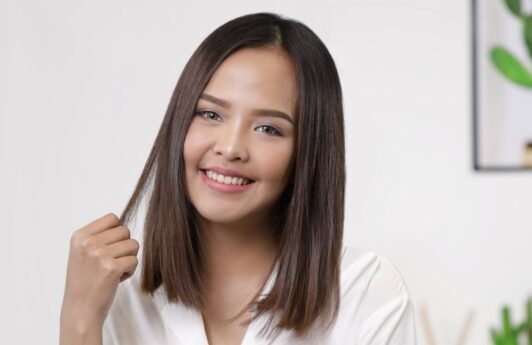 Article
How to Get Straight Hair: 12 Easy Tips for Pinays
Get beautiful, straight hair with these tips that are absolutely weather-proof!
See article