Easy Hairstyles for Short Hair: Our Top Picks in 2023
Whether you're into simple looks or you love cute hairstyles for short hair, you'll find plenty of inspiring pegs in this roundup.
How many ways can you style short hair? The answer: many! Compared with long hair, short haircuts like bobs and pixie cuts require minimal styling. But it wouldn't hurt to jazz them up so you wouldn't sport the same look every day. To help you out, we've rounded up 30 easy hairstyles for short hair. Whether you're into braids, buns, or hair accessories, you'll find a hairstyle that suits you best.
Our Favorite Easy Hairstyles for Short Hair
1. Straight and Polished Short Hair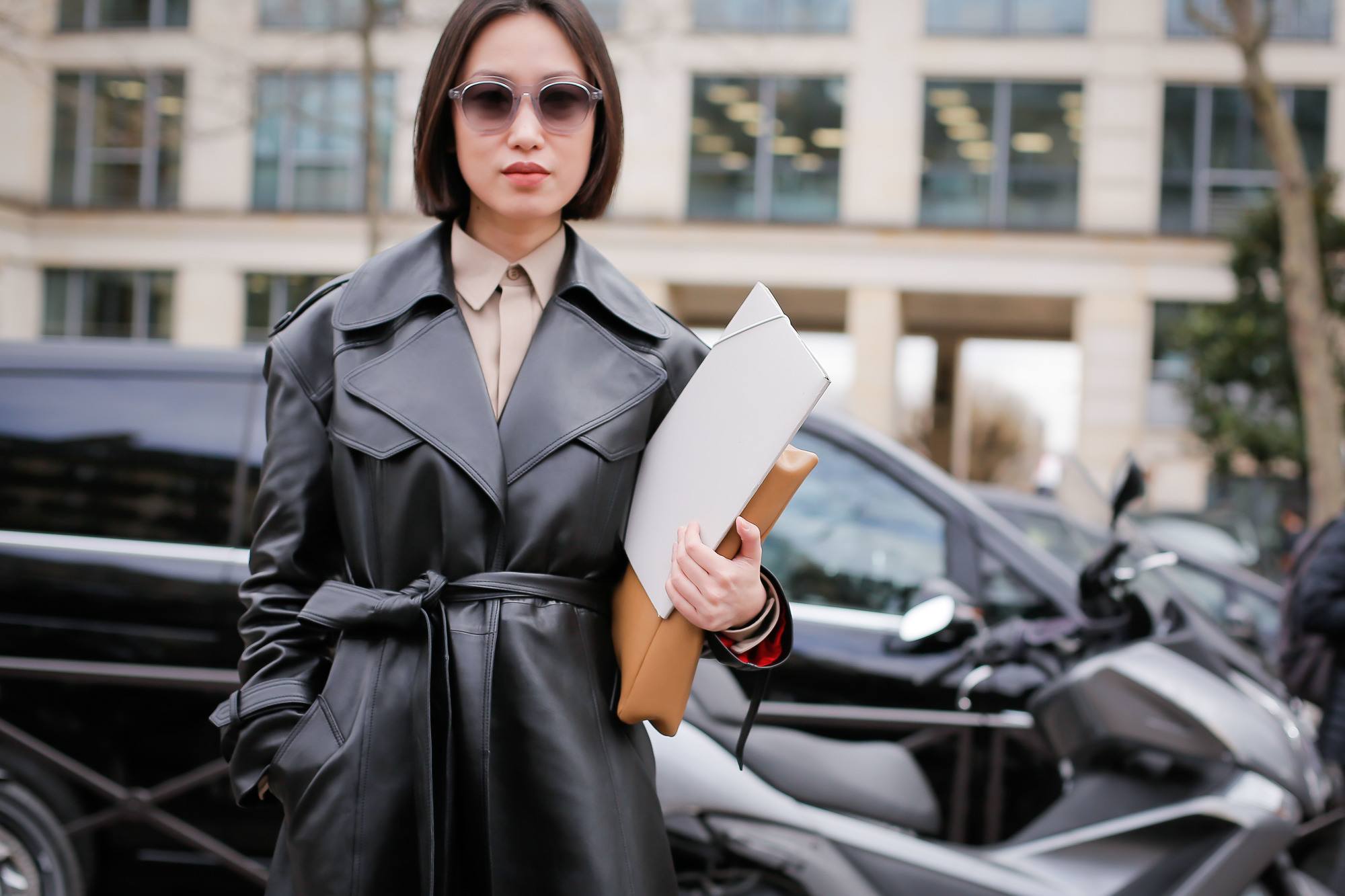 A pin-straight, center-parted bob makes you look chic from day to night. Achieve this sleek hairstyle with the help of a blow-dryer or a straightening iron. Regular keratin treatments can also help in reducing tutsang, keeping your hair smooth. 
Editor's tip: Don't let frizz put a damper on your sleek hairstyle. We recommend using TRESemme Keratin Smooth KERA10 Shampoo daily. It has KERA10 Protein Complex that can nourish your hair up to 10 layers deep. It gives your hair 10 salon benefits in one wash! These include making your hair smooth and soft, adding shine, providing heat protection, and detangling your hair, among others. 
Pair TRESemme Keratin Smooth KERA10 Shampoo with TRESemmé Keratin Smooth KERA10 Serum Conditioner to get the best results. This conditioner has KERA10 Protein Complex and oleo serum to moisturize and nourish your hair deeply. 
2. Short Hair With Hair Clips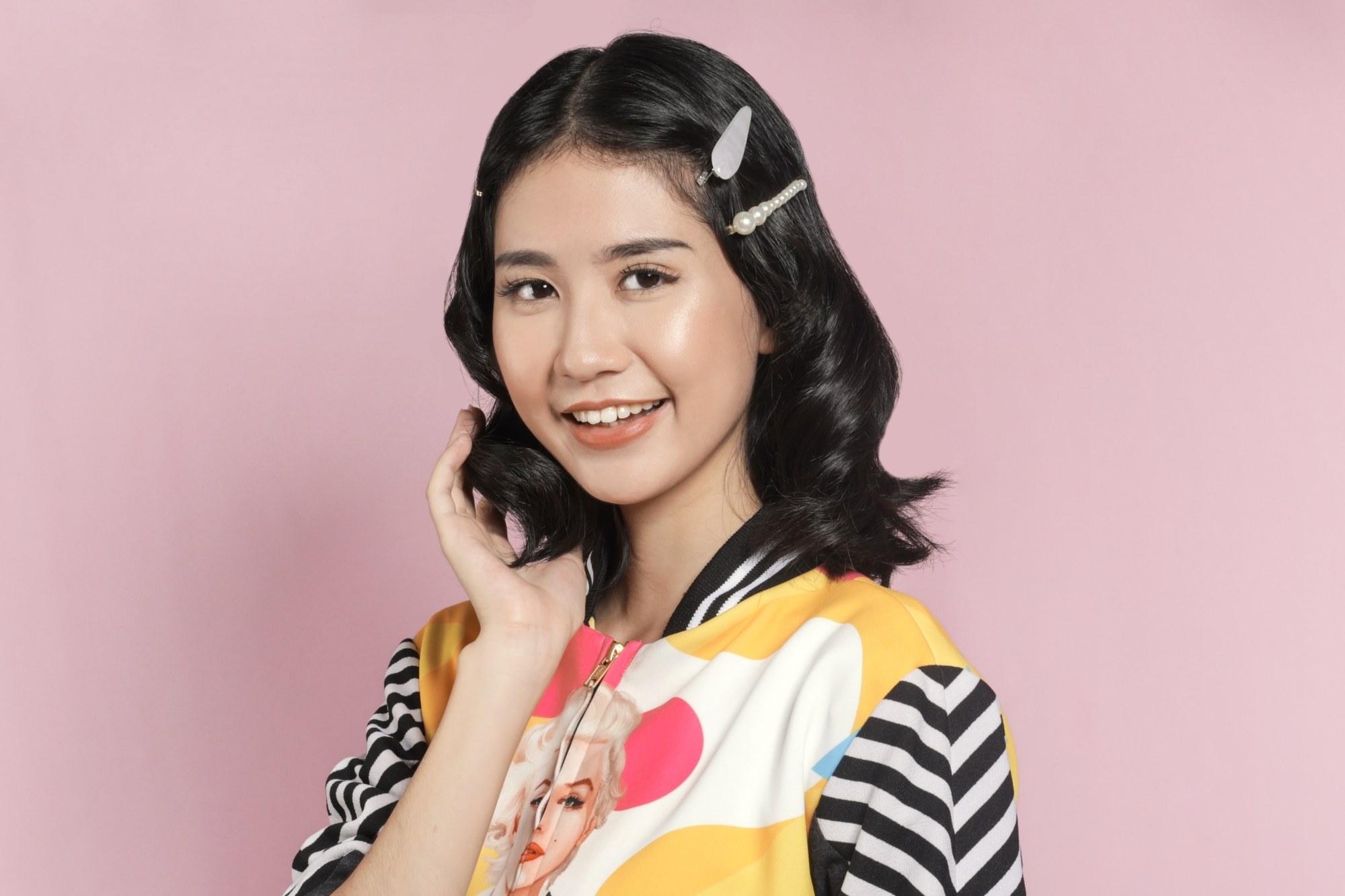 If you're into cute hairstyles for short hair, mix and match two or more hair clips on your bob or lob. Be creative with your hair clip combos to create a fun and exciting 'do. Just remember to create a cohesive look by choosing hair clips that have similar silhouettes or colors, even if they have different designs.
3. One-Sided Hair Clip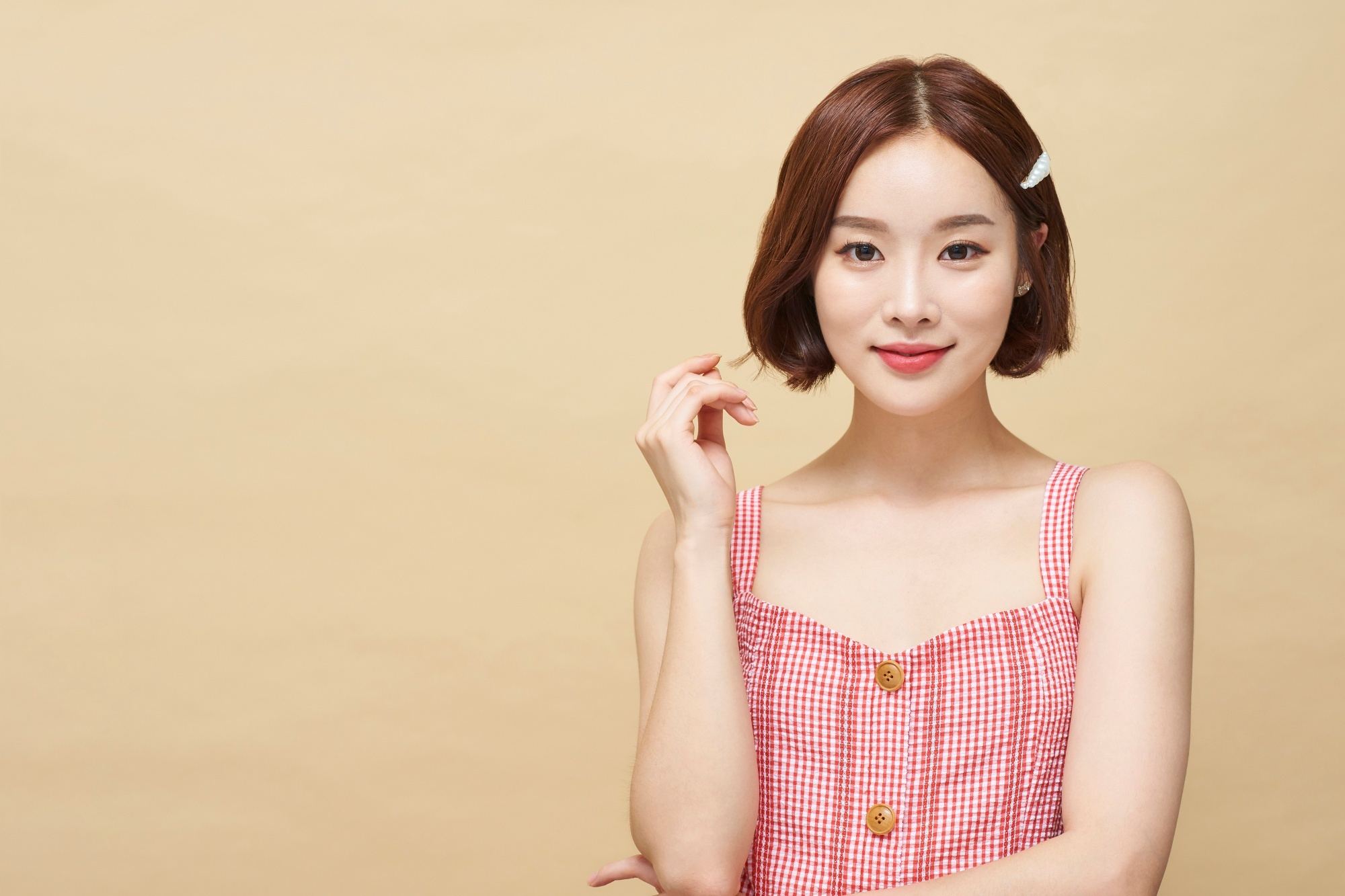 Want to keep things simple and dainty? Wear a hair clip on one side of your hair. It's a quick way to add an accent to your short hair.
4. French Girl Waves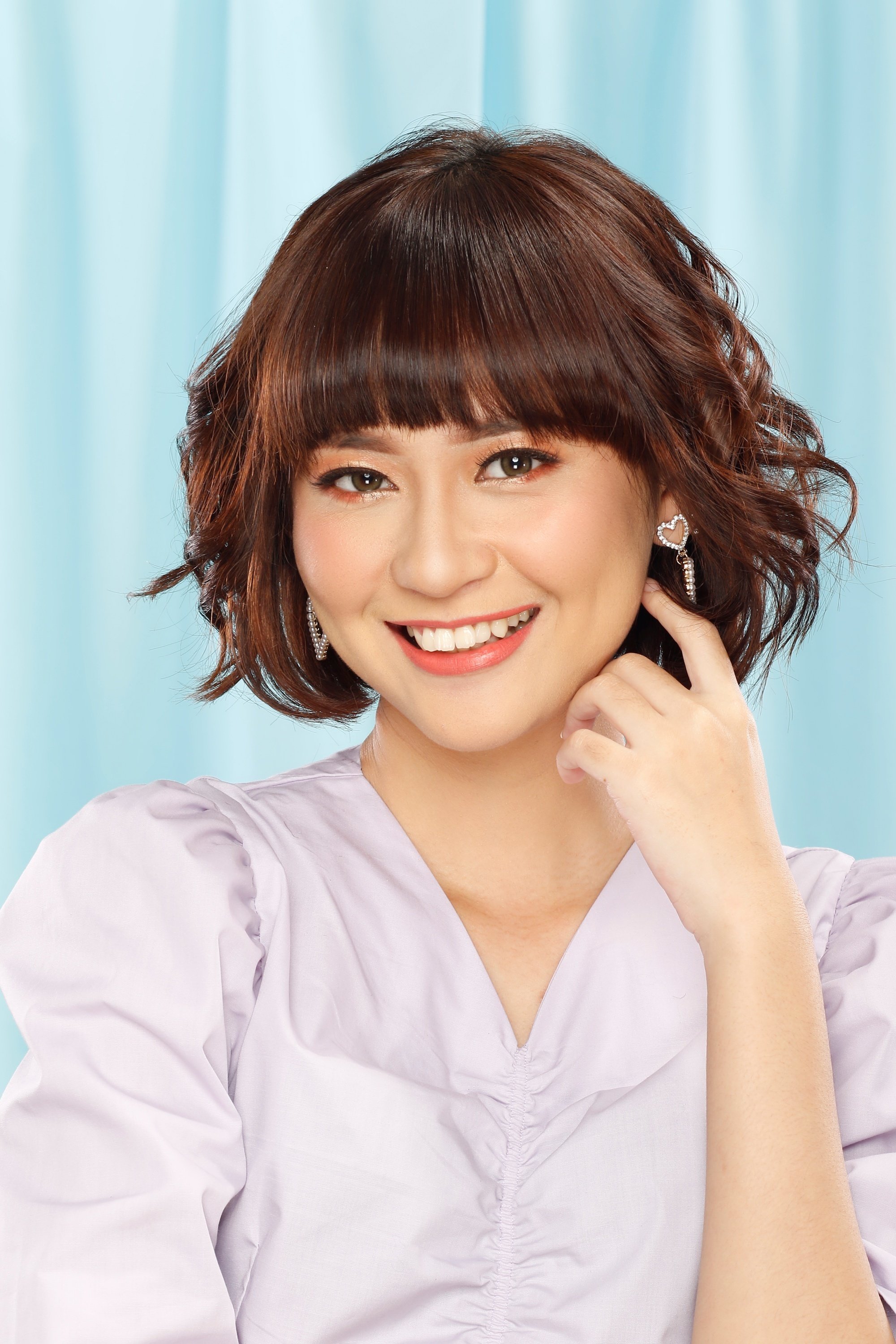 Nothing spells effortless chic quite like tousled waves. Create them by curling your hair one section at a time using a curling iron. Then, finger-comb and scrunch your hair to loosen the waves and create a textured hairstyle.
Editor's tip: Using heat-styling tools often can make your hair strands weak and brittle. If you often blow-dry, curl, or straighten your hair, we recommend using Cream Silk Triple Keratin Rescue Ultimate Hair Fall Defiance Ultra Conditioner. It has revolutionary fiber actives that penetrate your hair up to a cellular level to strengthen it and prevent hair fall due to breakage. 
5. Short Hair With a Hat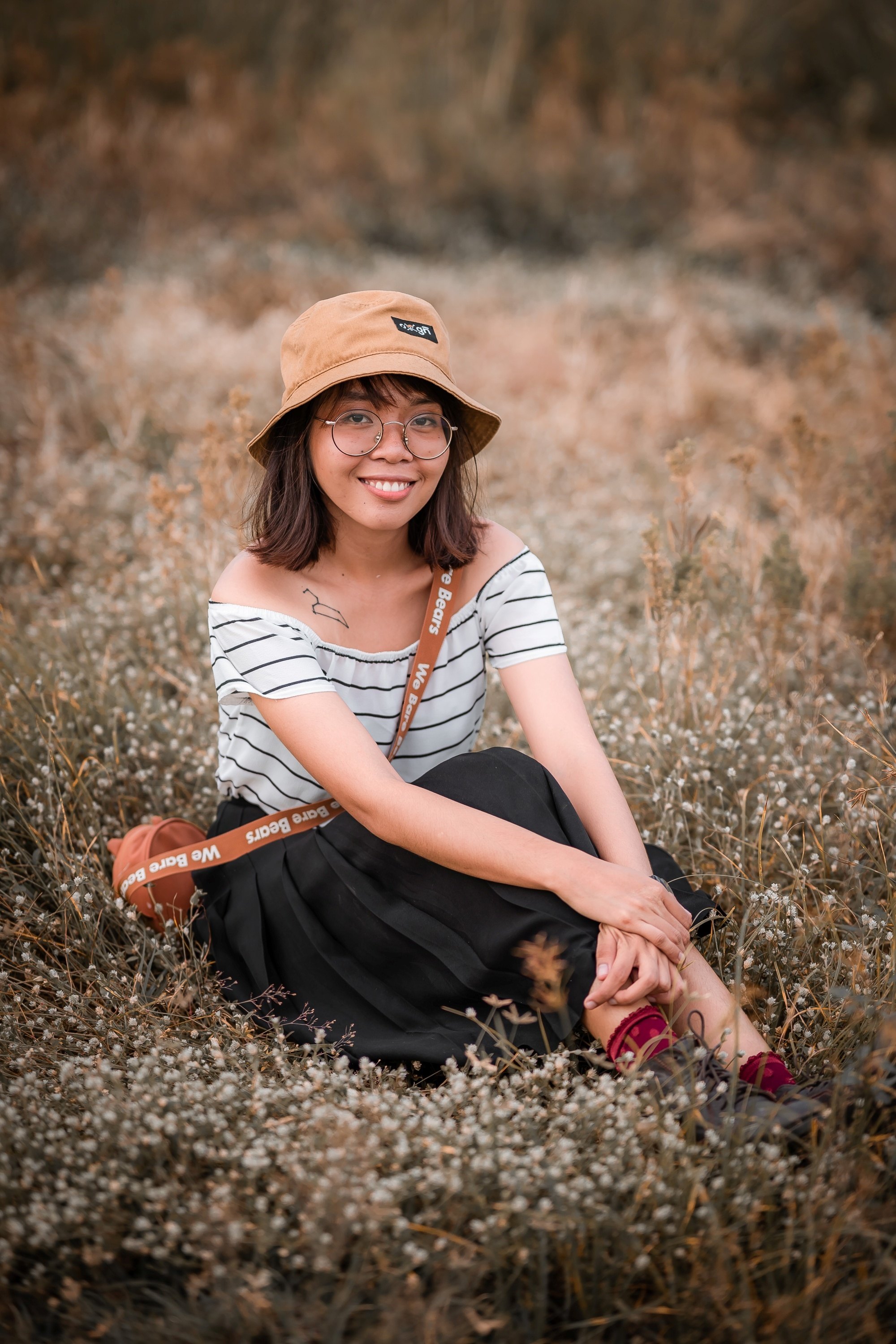 Wearing a statement headgear is a quick way to add oomph to your whole look. Bonus: It's also a great way to deal with unruly hair! So if you're having a bad hair day and you no longer have time to style your tresses, simply wear a hat. Easy hairstyles for short hair couldn't be easier than this!
6. Bob With Headband
Another easy way to style your short hair when you're in a hurry is by wearing a headband or headscarf. This hair accessory adds a fun touch to your look, especially when your headband has colorful prints.
7. Barely There Bends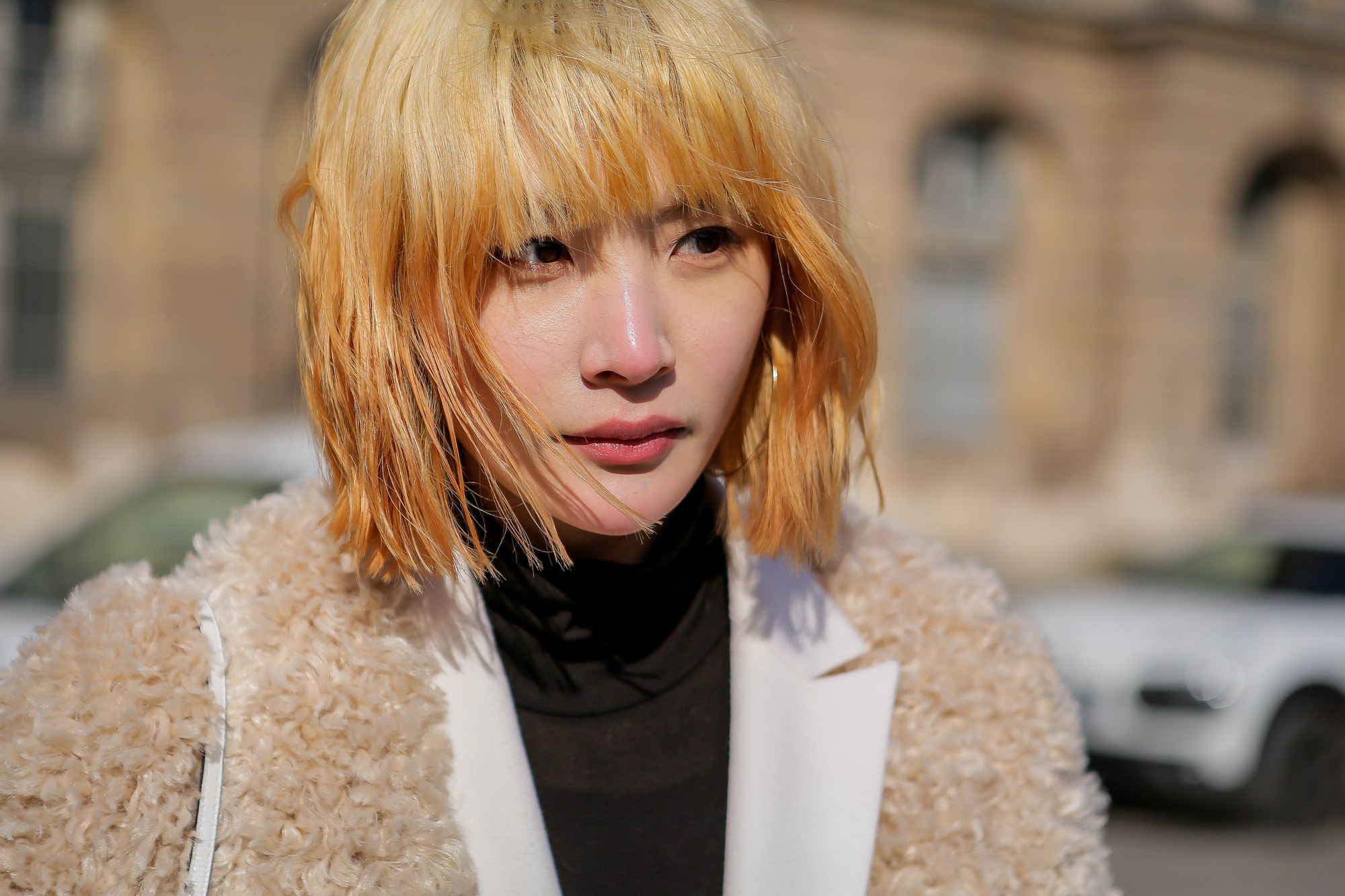 Nope, that's not a typo: hair bends is the term for when your hair is in that gray area between "wavy" and "straight." It's incredibly chic and really easy.
8. Short Ponytail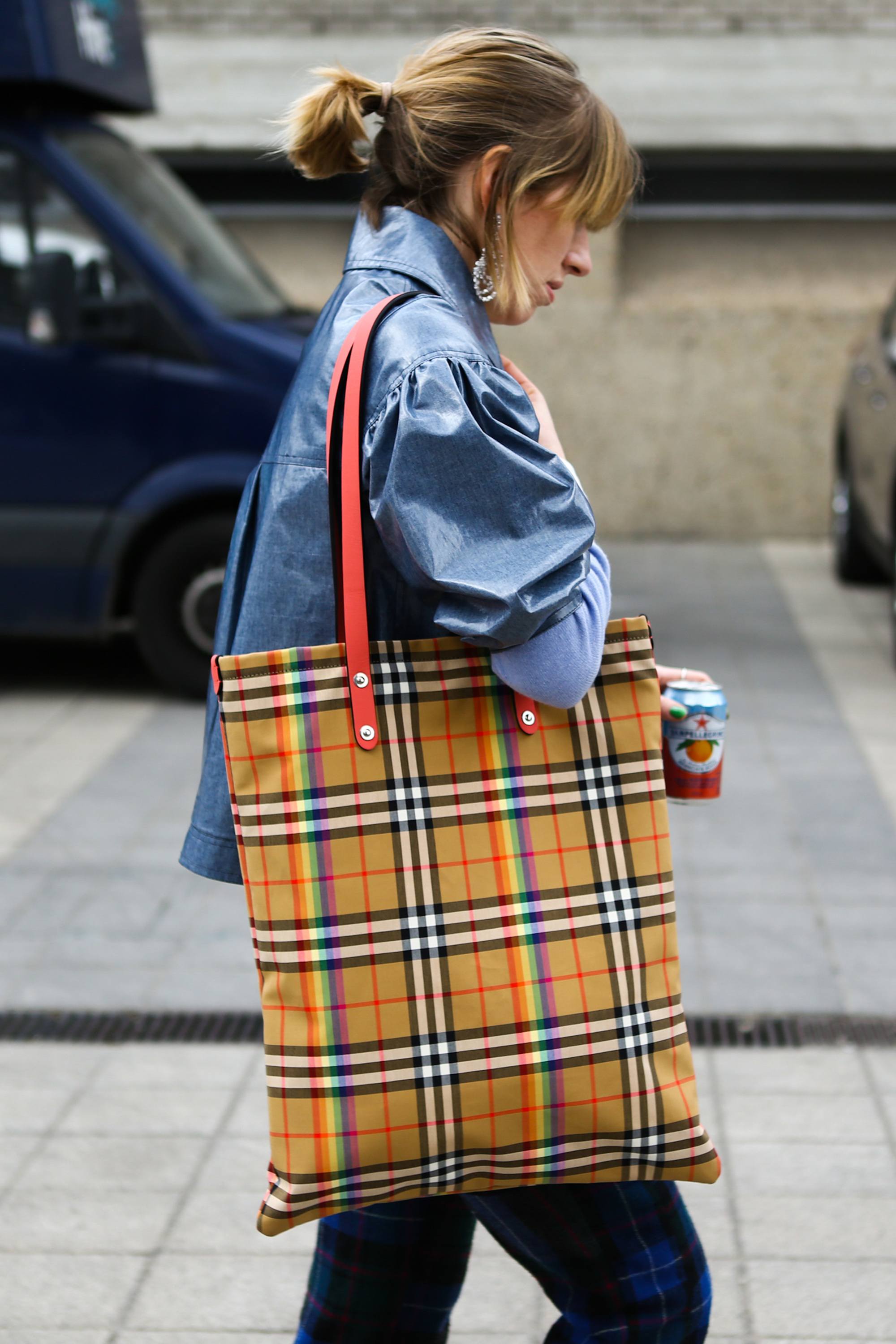 Who says only long-haired girls can rock a ponytail? This easy, trusty 'do works just as well on a bob or lob. You can even leave some strands loose for a messy-chic look.
9. Low Pigtails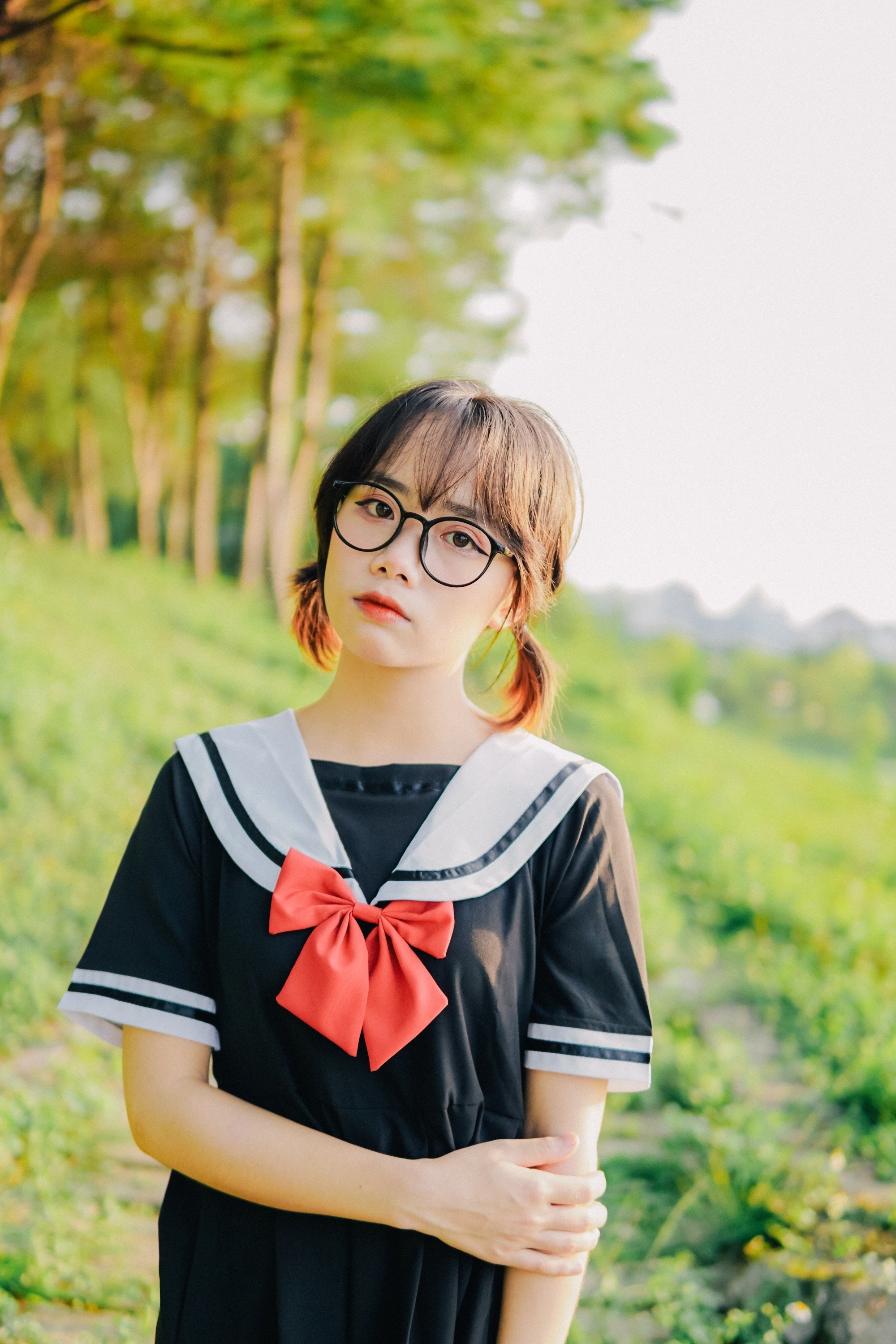 This cute hairstyle for short hair gives off a playful vibe. Add wispy bangs to create a chic, anime-inspired look.
10. Wet Look for Short Hair
The slicked back, wet look has always been a staple on runways—and it's a no-brainer style, too. Just comb your hair back or towards one side, spritz a generous amount of hairspray, and you're good to go!
11. Side Sweep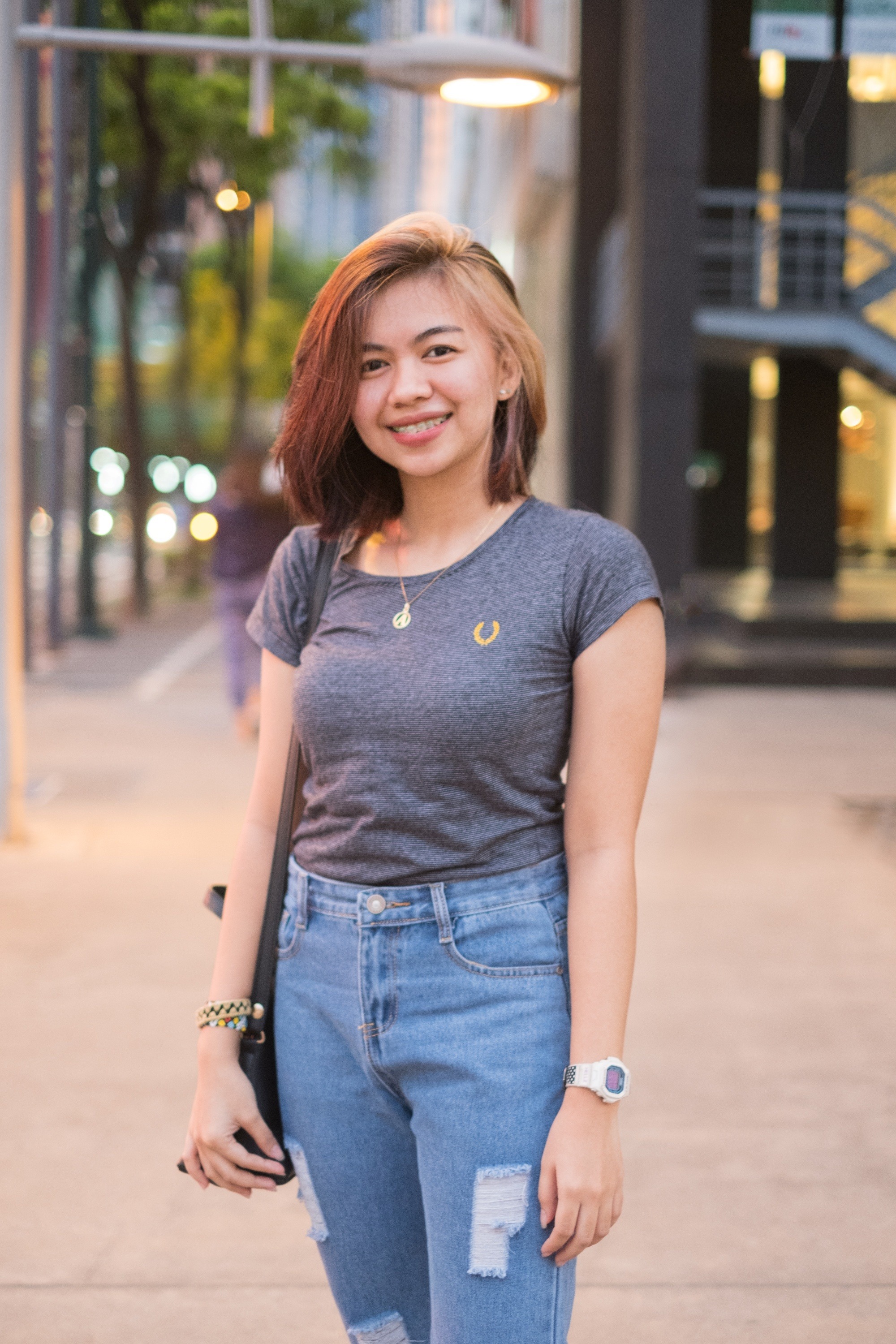 Tired of a center-parted bob? Go for the side sweep! Just create a side part using a tail comb to create this trendy look. Or, if you want a more casual and relaxed look, simply brush your hair to the side using your fingers!
Editor's tip: Guard your hair against damage by using Dove Intense Repair Keratin Tri-Silk Serum Shampoo. It has keratin, fiber actives, and serum ingredients to repair damage, deeply nourish and protect your hair, and leave it extra beautiful. This shampoo's Keratin Repair Actives also nourish and repair damaged hair from the core of up to its surface. 
12. Half Updo for Short Hair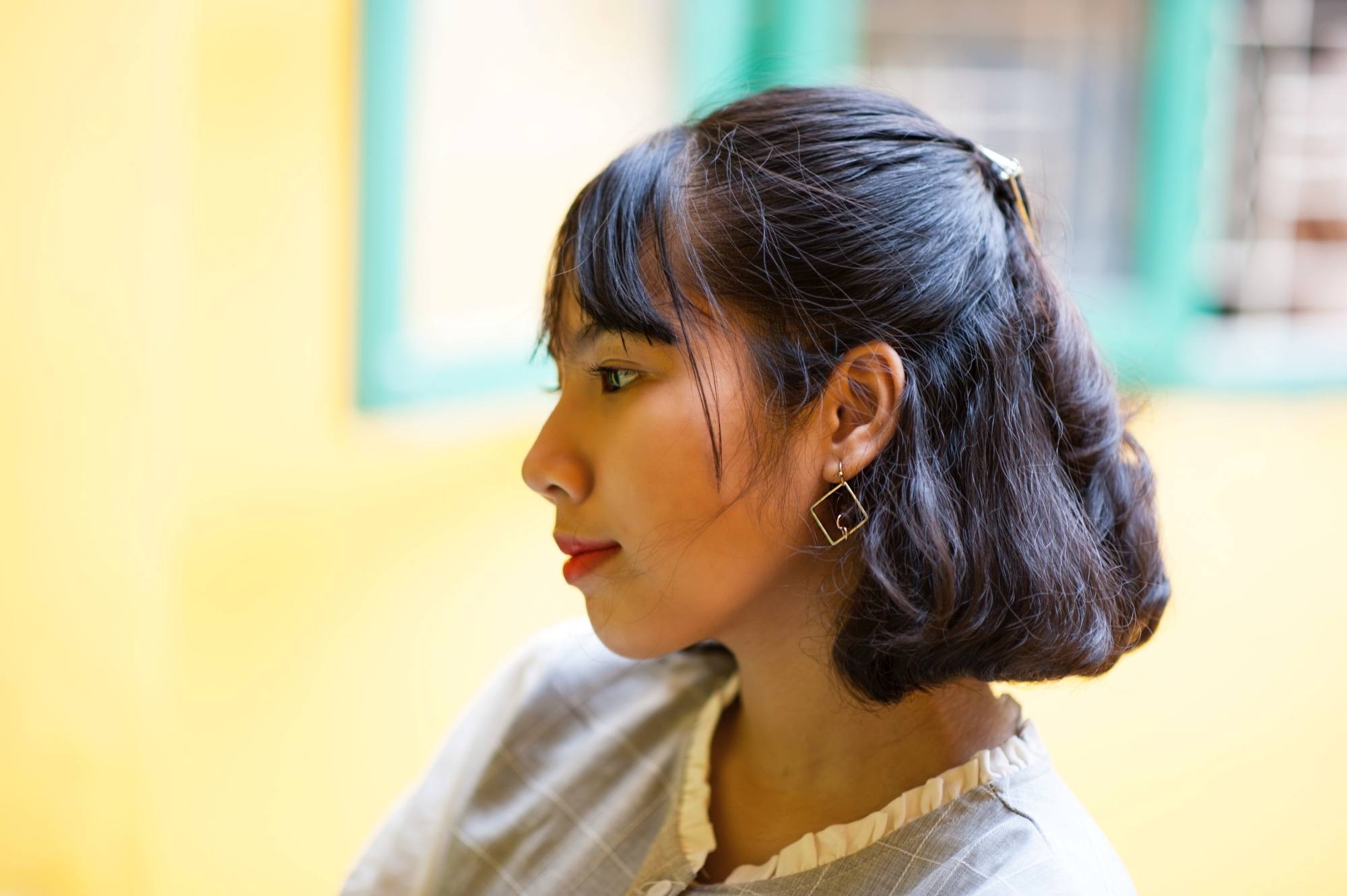 A half updo for short hair is great on hot days or when you're busy because it helps keep hair off your face. You can secure your hair with a hair tie or a hair clip.
13. Half-Up Ponytail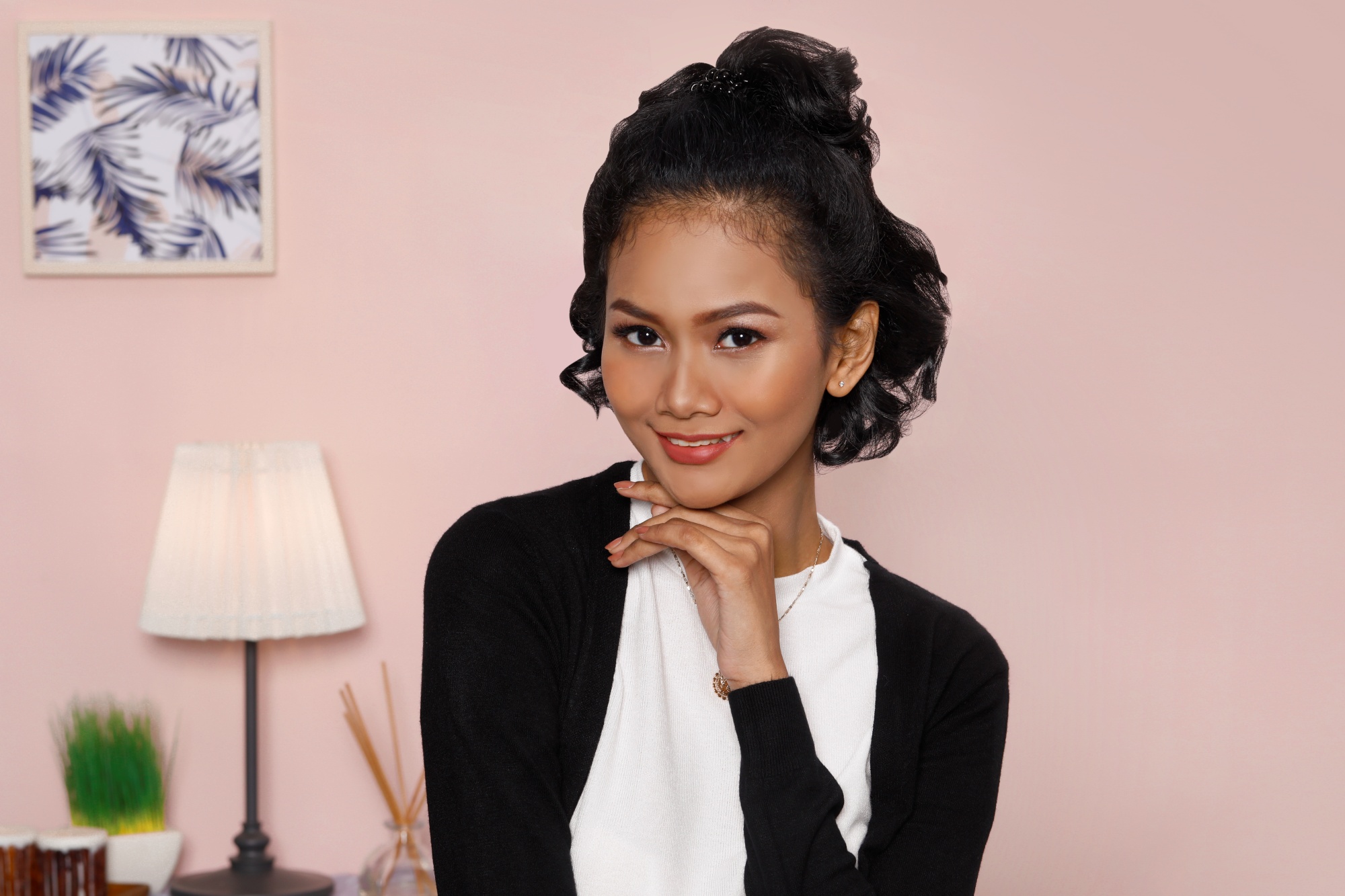 Perk up your half updo by creating a half-up ponytail. To do this, gather a section of your hair on top of your head and tie it using a scrunchie or a fabric hair tie. It suits short curly hair, as your half-up ponytail moves with your hair's natural bounce.
14. Half Updo With Underlayer Hair Color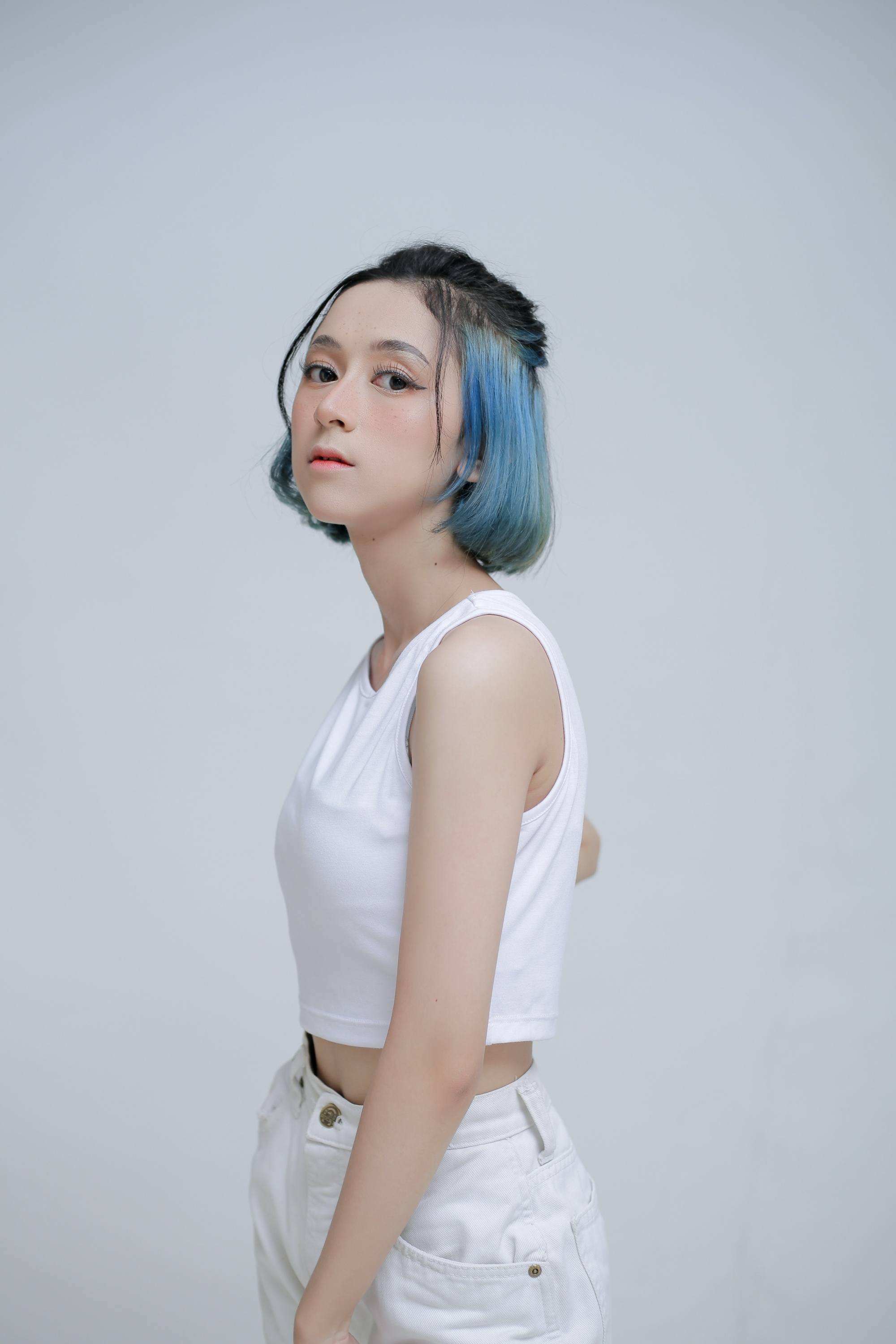 Hide a surprise underneath your hair with an underlayer hair color. When you put your hair in a half updo, you get to reveal the color on the inner sections of your hair and create an edgy look that will make you stand out.
Editor's tip: Frequent coloring and bleaching can leave your hair extremely damaged. Use Dove Keratin Repair 1 Minute Serum Conditioner to help nurse your hair back to its healthy-looking state. This conditioner has keratin-infused serum capsules that go deep into your hair to repair damage from within. With regular use, it leaves your hair recovered, beautiful, and resilient in just one minute! 
15. Short Hair With Side-Swept Bangs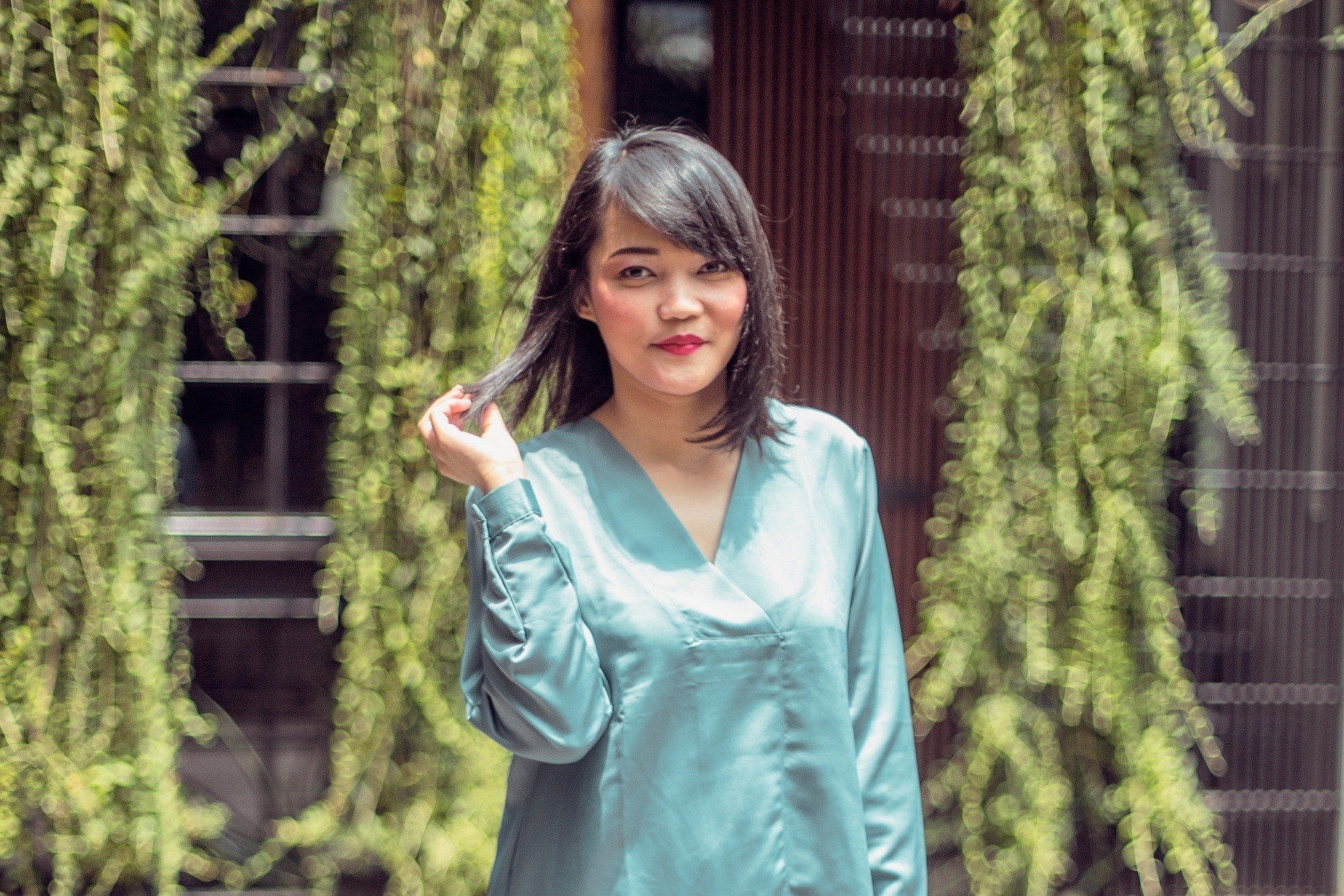 This type of bangs frames your face in a softer and more relaxed way. Nail this look by creating a neat side part using a tail comb and blow-drying your fringe down and straight. That's it!
16. Baby Bun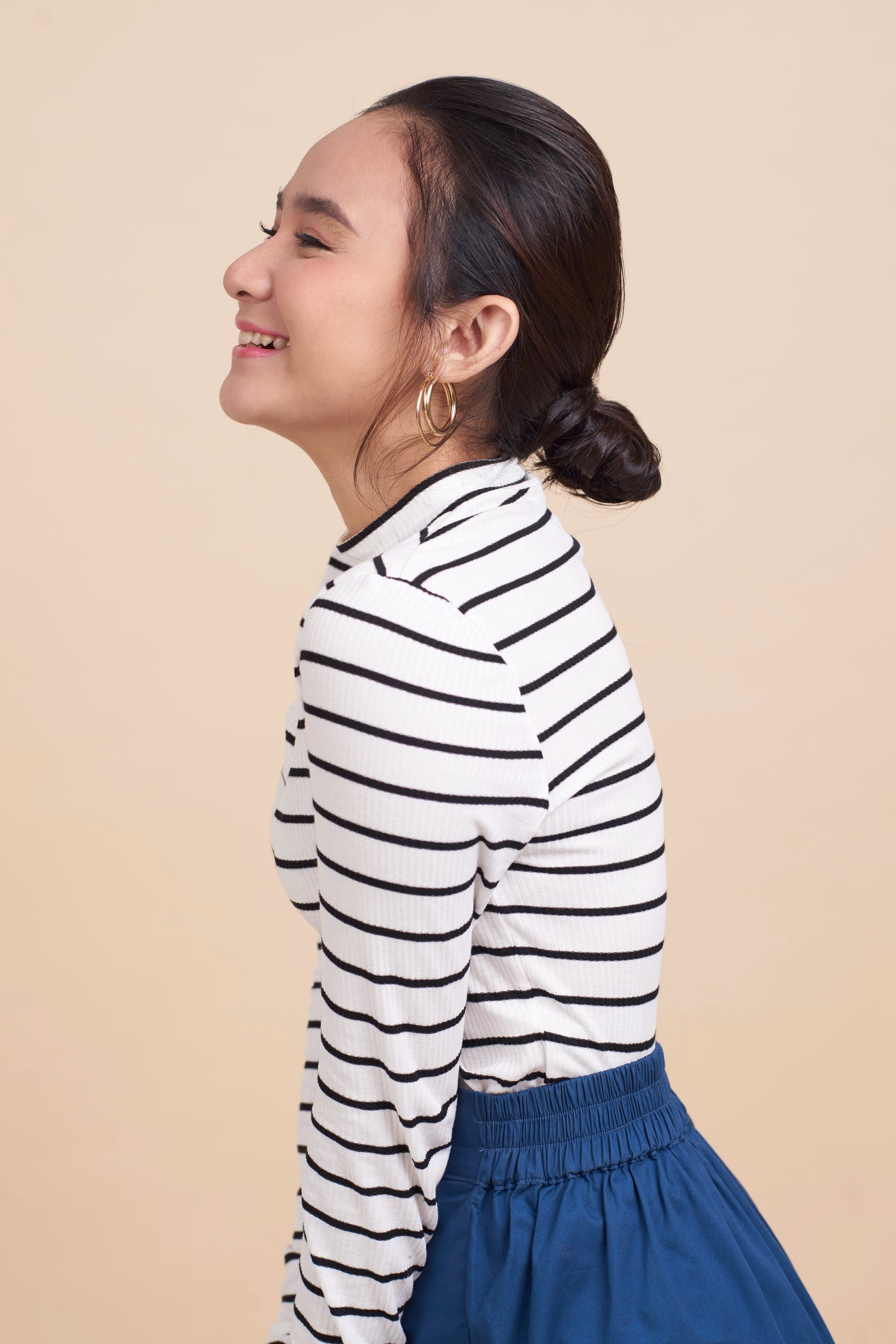 Even if you have short hair, you can rock a bun hairstyle. Take this baby bun for example. Just gather your hair on your nape, tie it into a low ponytail, then wrap your hair around the base of your ponytail to form a bun. Secure it with bobby pins, and you're done! And if some strands don't get included, leave them be. They add charm to this easy hairstyle for short hair.
17. Sleek Pixie Cut
Want to cut your hair really short? One of the easiest hairstyles for short hair you can try is the sleek pixie cut. Have your stylist cut your hair really short, comb it back, and seal your look with smoothing hairspray. Then, you're all set! You can rock this 'do from day to night.
18. Bubble Bangs
Got a one-length haircut? Jazz it up with bubble bangs. You can simply gather the front part of your hair and tie a series of elastics from left to right, creating a headband. It's one of the simplest hairstyles for short hair that you can complete in no time!
19. Wavy Bob With Deep Side Part
If you're tired of the usual bob, you can wear it with waves and a side part for a more sophisticated look. You can do it very quickly, and can even work as a party hairstyle for your short hair.
20. Curly Bob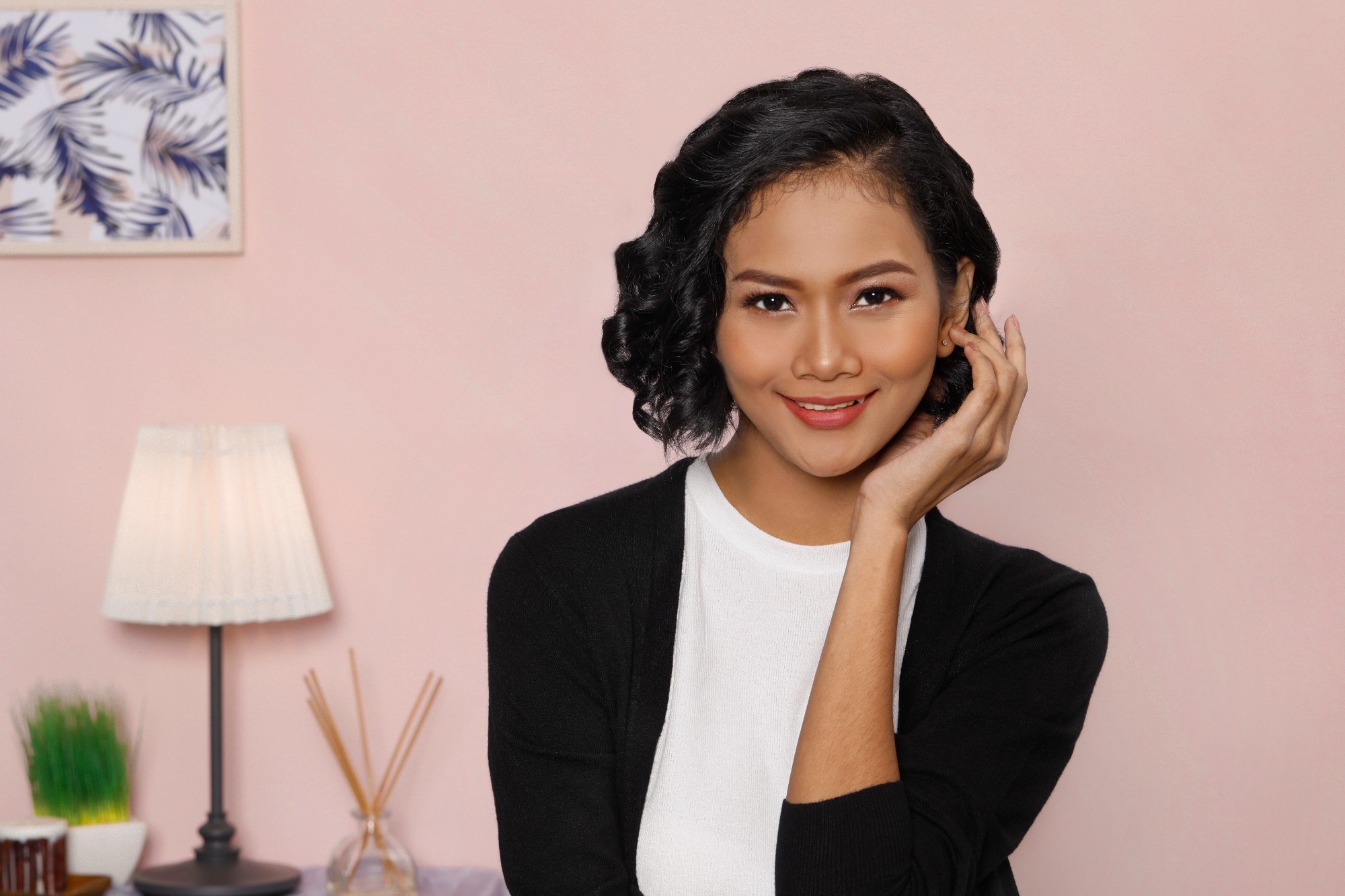 Who says curls and bobs don't go together? If you just know how to combine them into one style, you'll be wearing one of the prettiest short hairstyles! If your curls need a bit of help for them to look good, then a dollop of hair mousse can give them definition and even help control frizz.
21. Straight Medium Bob
Headed to your company cocktail event and have no time to style your hair? Go simple and classic with this straight medium bob hairstyle. It's simple but elegant and will surely turn heads in your direction.
22. Half-Up Bun for Short Hair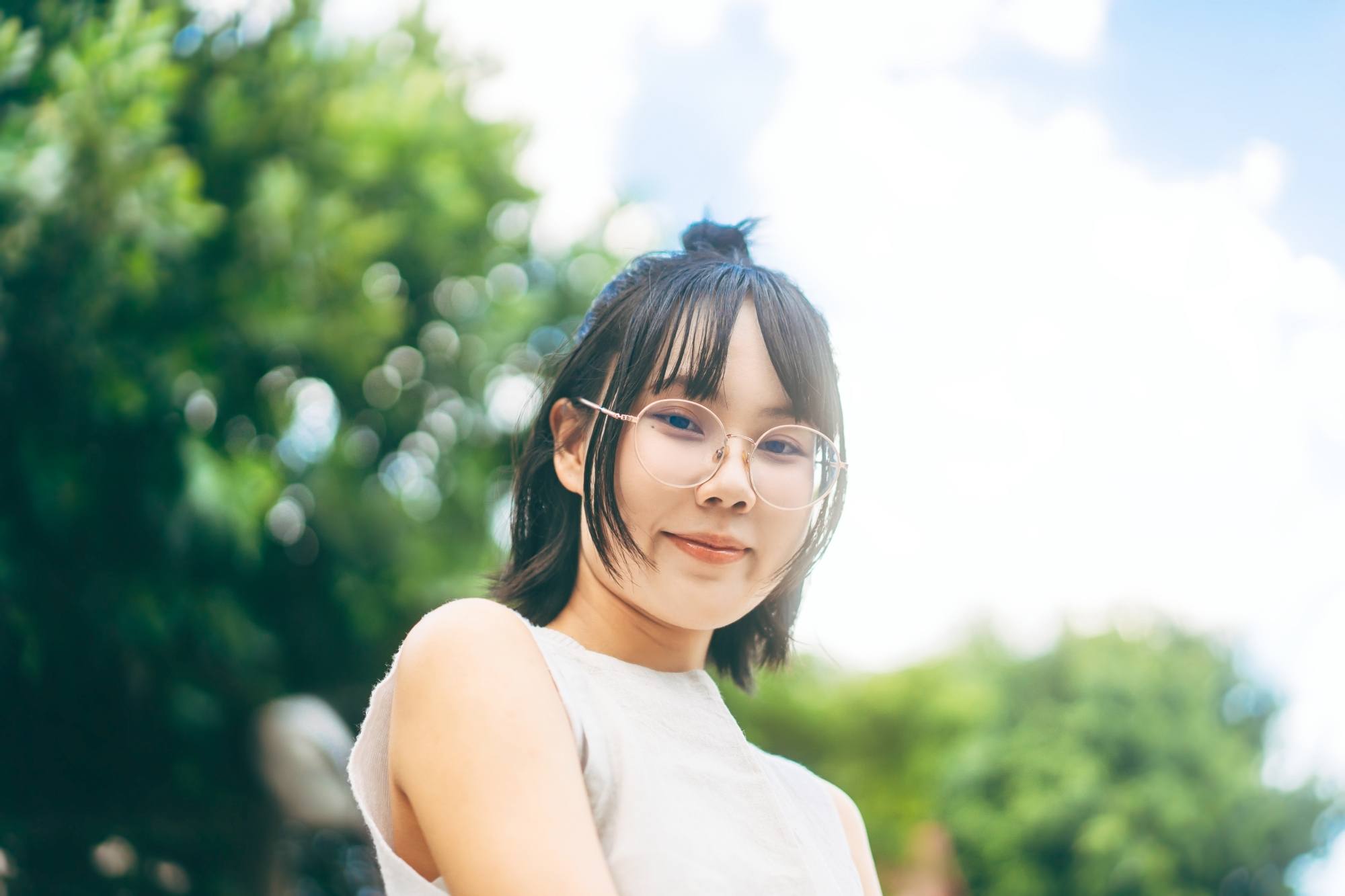 This easy, cute, and practical hairstyle won't take you long to do. Just gather the upper half section of your hair on your crown, tie it, and form a bun. That's it. You can even add bangs if you want to add a bit more personality to your hairstyle.
23. Bob Braid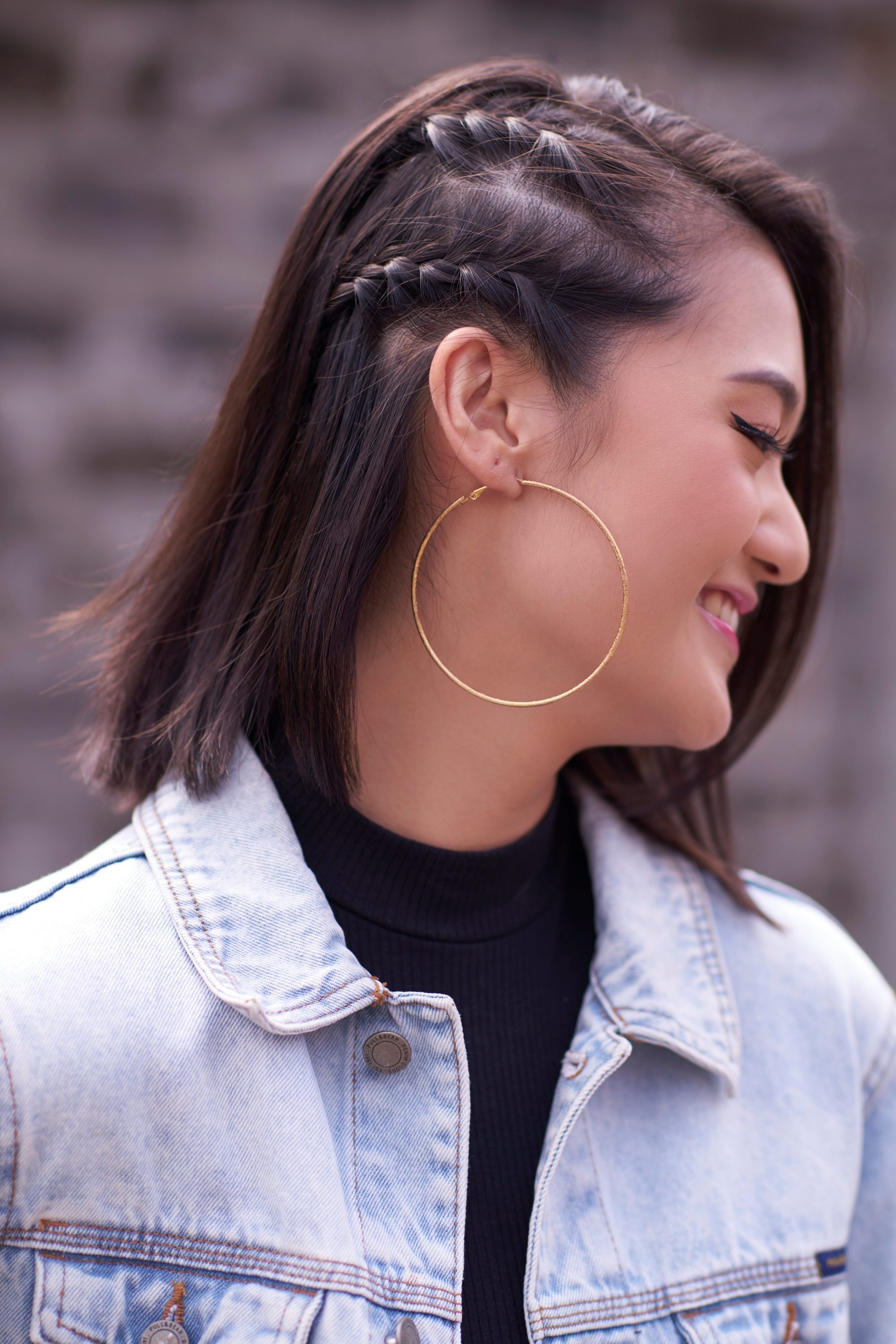 Create two cute braids on one side to jazz up your bob. Keep the braids in place by securing them with bobby pins. Then, finish with a few spritzes of hairspray.
24. Bouncy Bob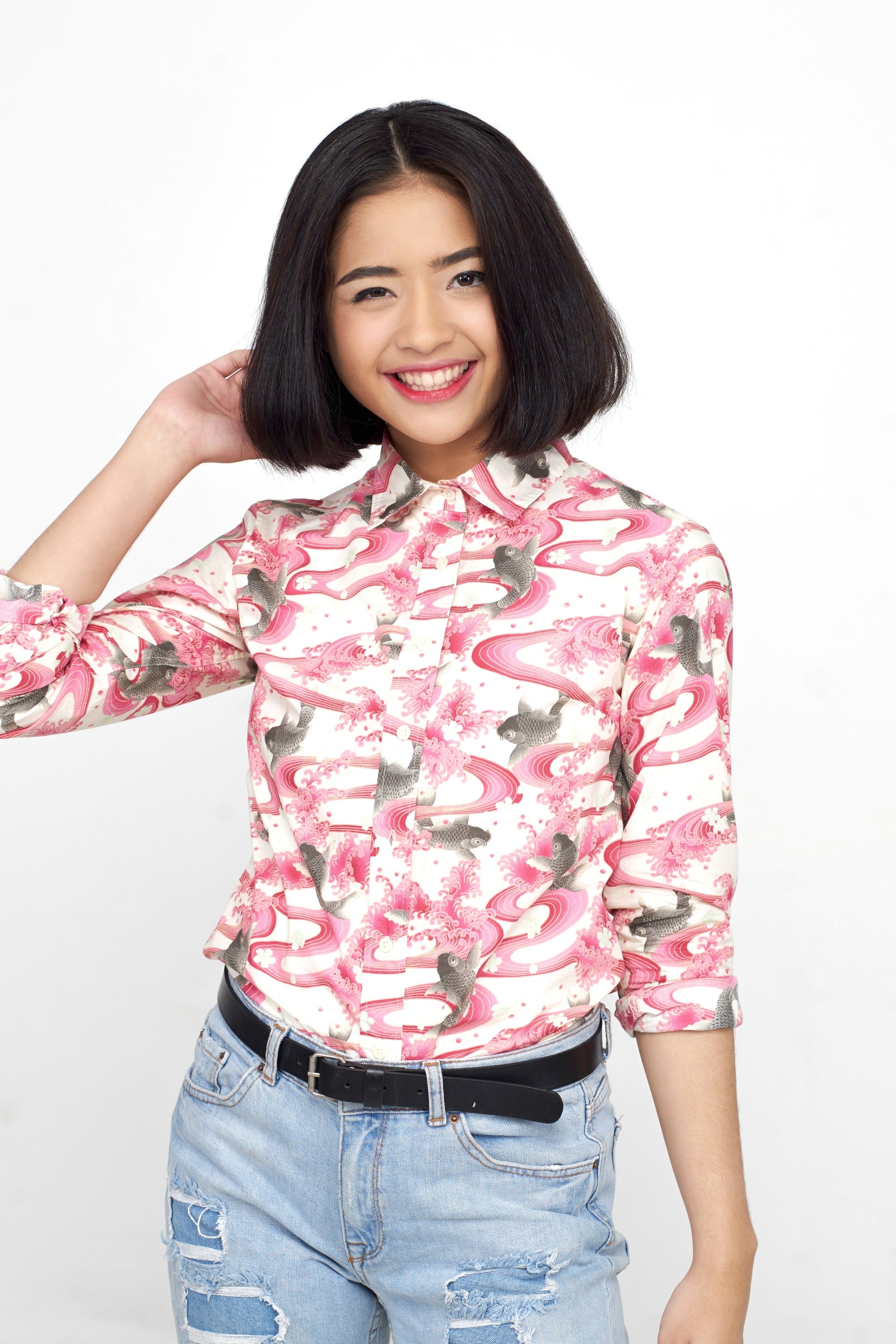 Even if you don't accessorize your bob, you can style it by playing up its volume. Just blow-dry and brush the underside of your hair inwards one section at a time using a round brush. This will give your hair some bounce while getting rid of tikwas. 
25. Bob With Blunt Bangs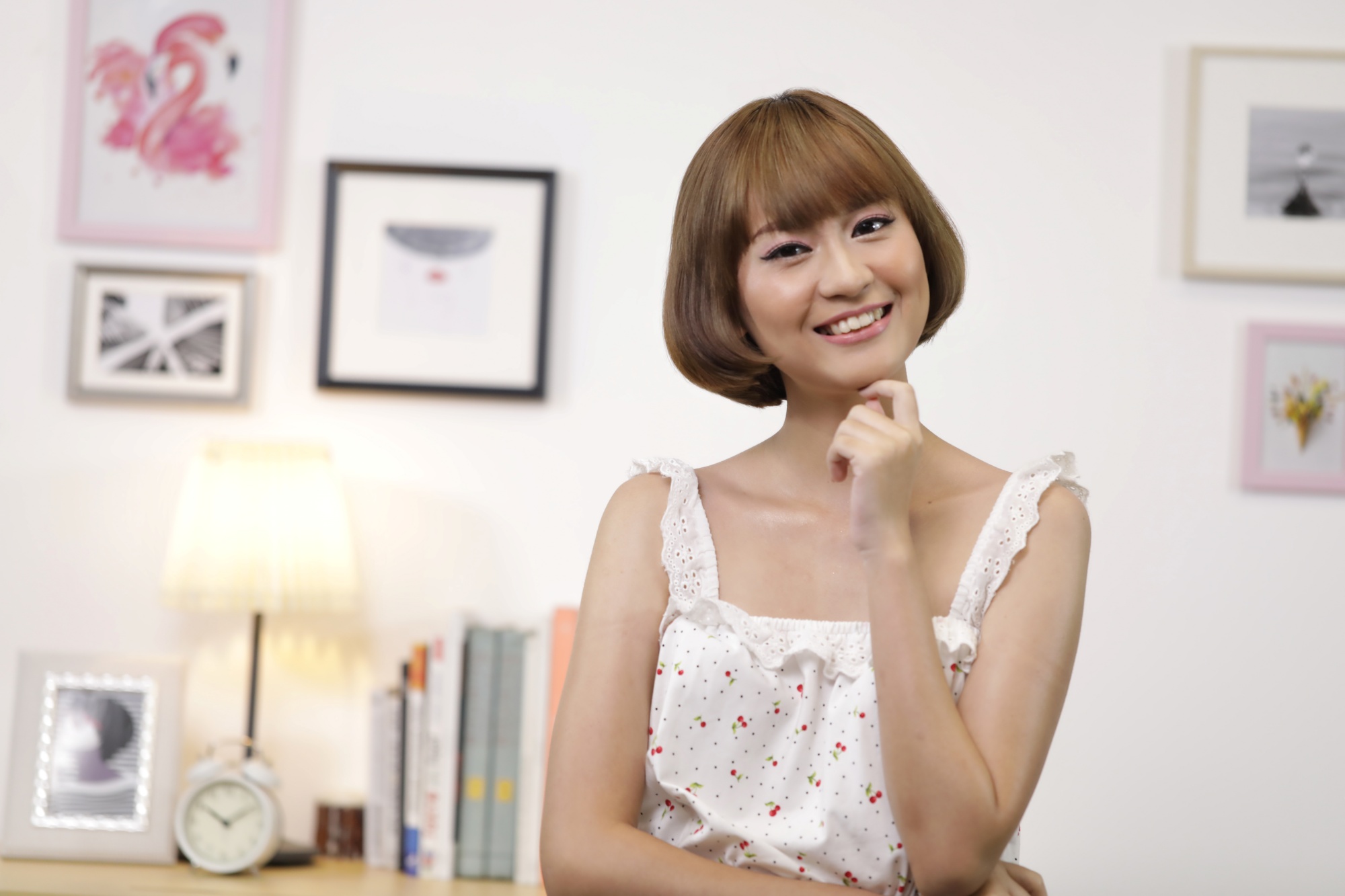 This easy hairstyle for short hair gives balance to a round face shape. To style your fringe, wrap it around a hair roller, blow-dry for a few seconds, remove the roller, then smoothen the strands using a comb or your fingers.
26. Curly Half-Up Space Buns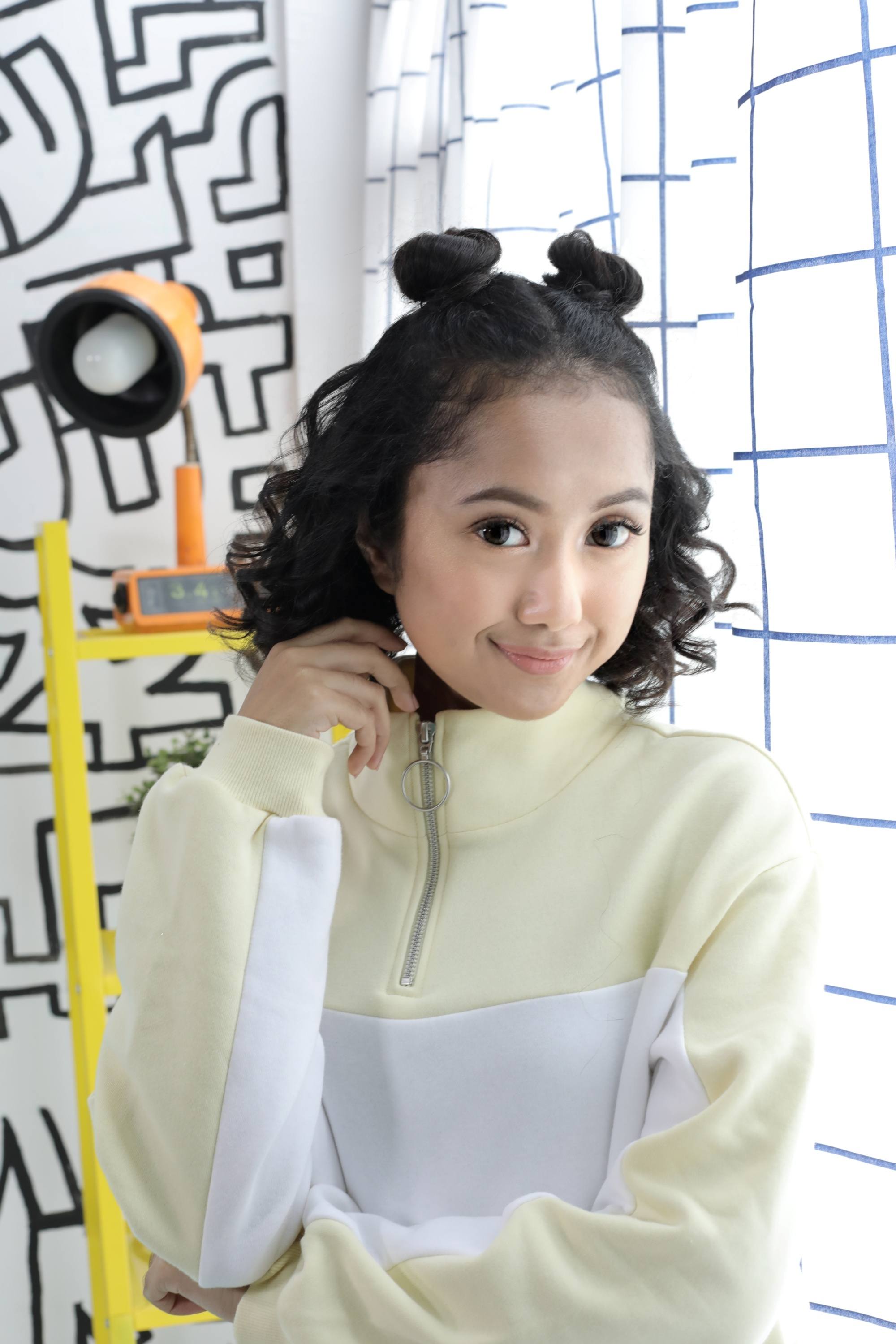 Liven up your look for the day with this cute and quirky hairstyle. To create this 'do, just take a small section of hair from each side of your head and tie them into pigtails using elastics. Then, twist each pigtail and wrap them around the elastics. Secure them with bobby pins to keep your buns in place.
27. Baby Braids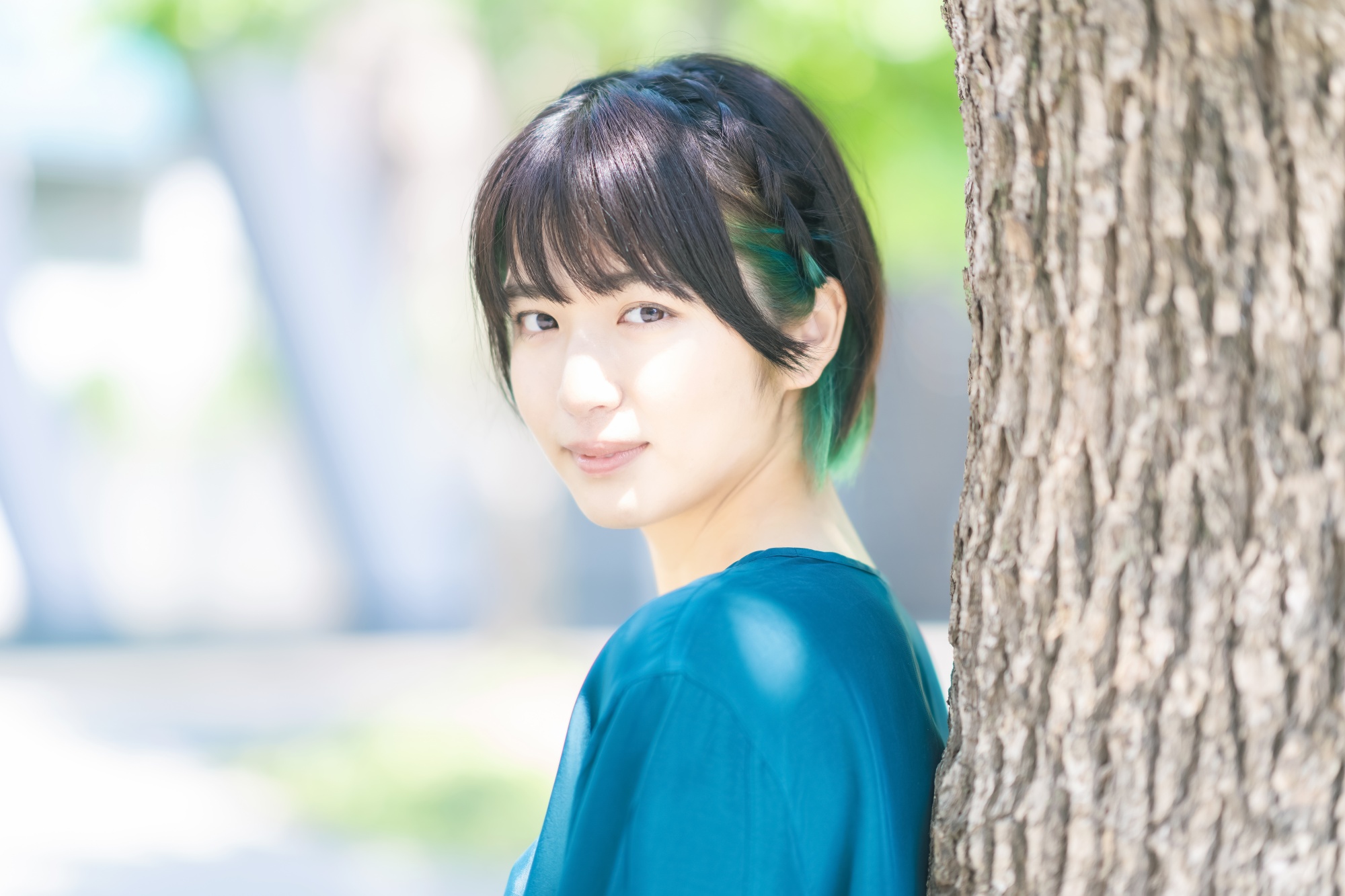 Two small braids on each side of your hair can jazz up a simple bob haircut. You can even complement this hairstyle with layered bangs for a trendy and youthful look.
28. Hair Clips on Green Hair
Add more character to a cute hairstyle for short hair with a green hair color. The combination of a bold hue and cute hair accessories spells creativity and self-expression.
29. Bob With Clips and Beret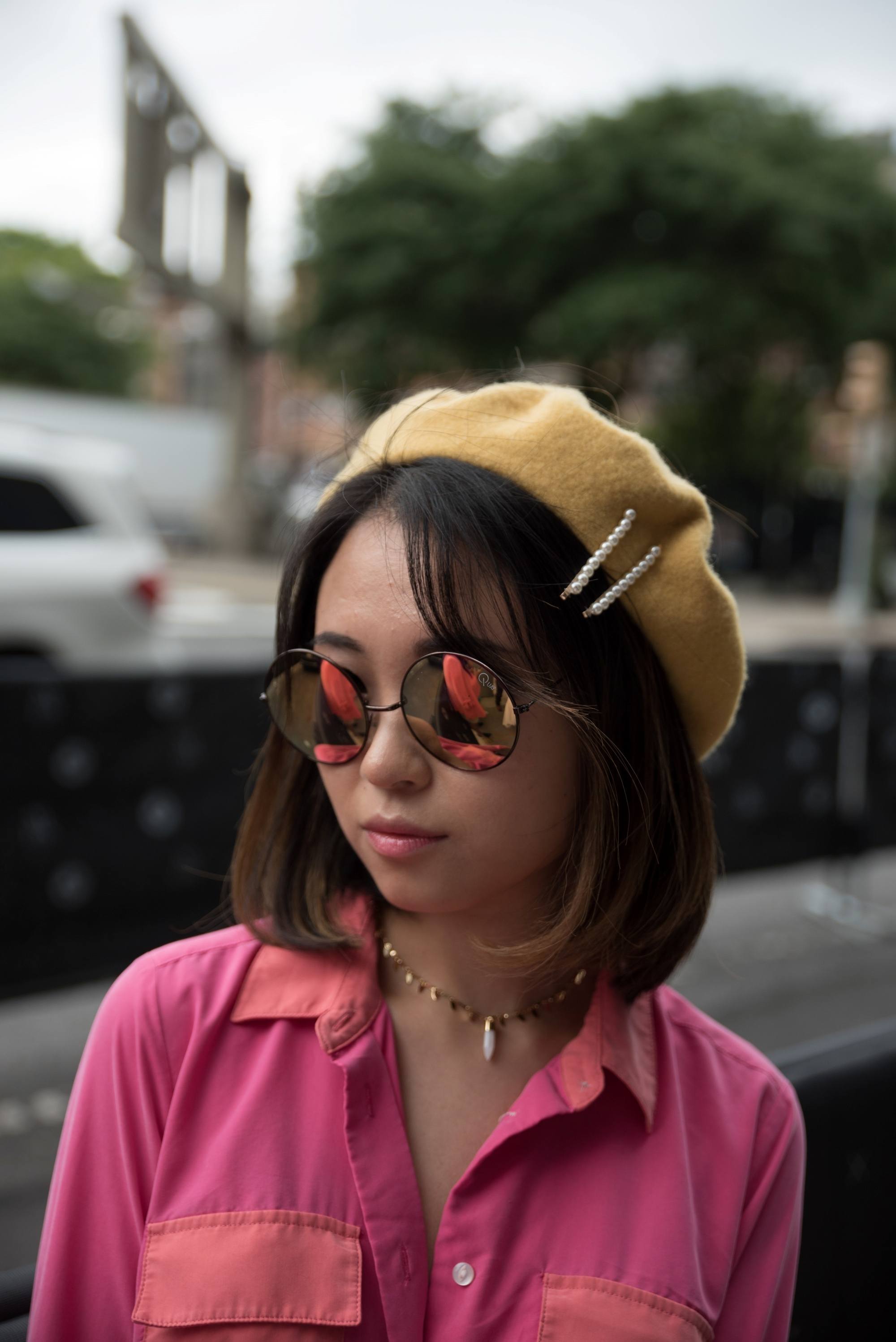 Exude major fashion week vibes with this cute hairstyle for short hair. Put on a brightly colored beret and a couple of pearl clips, and voila! You now have a head-turning look that only took you seconds to create.
30. Straight Bob With a Beret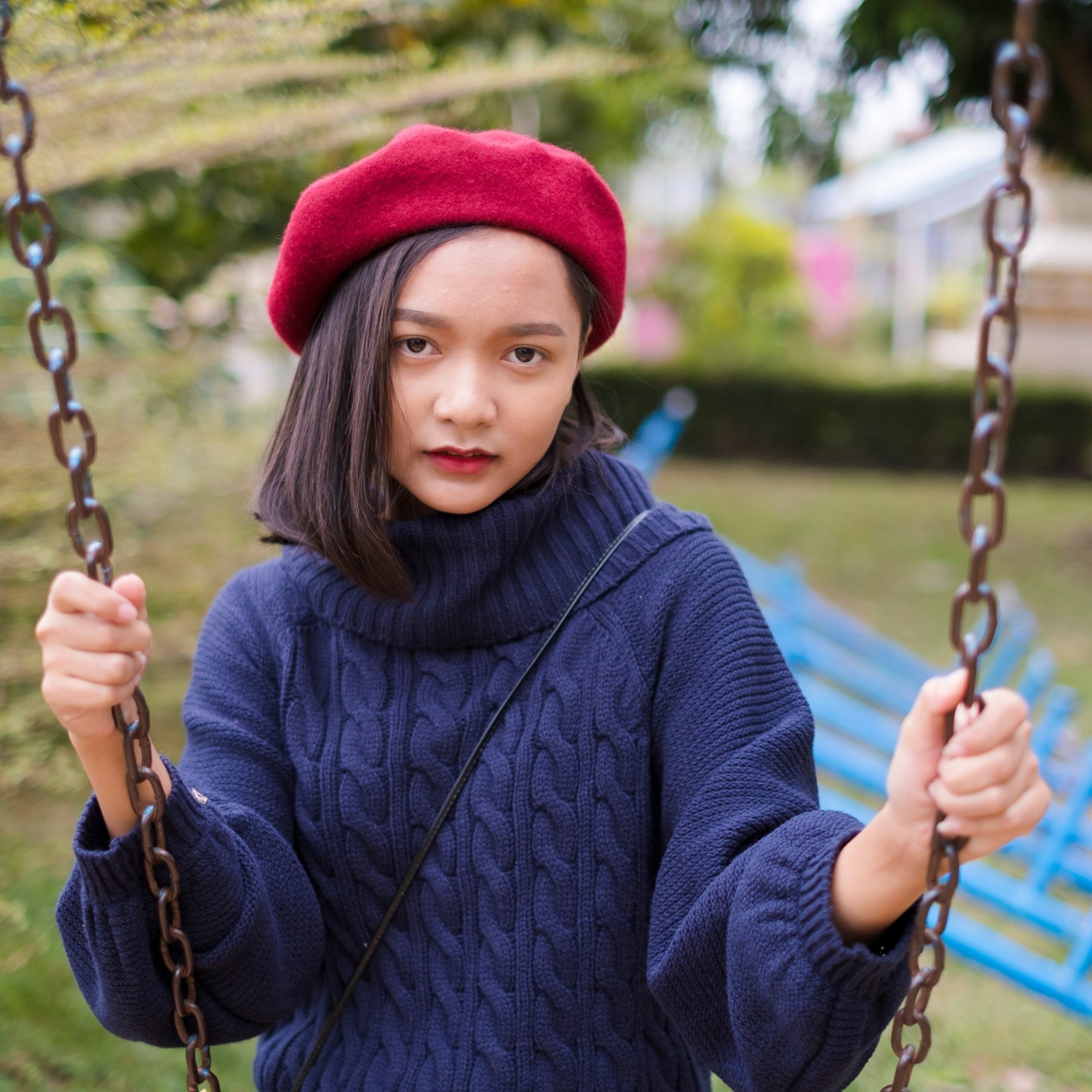 You can also ditch the hair clips and simply rock your beret on short straight hair. This look lets you elevate your everyday hairstyle with minimal effort.
There you have it! Now, have fun experimenting with these easy hairstyles for short hair.
Prev Article
Next Article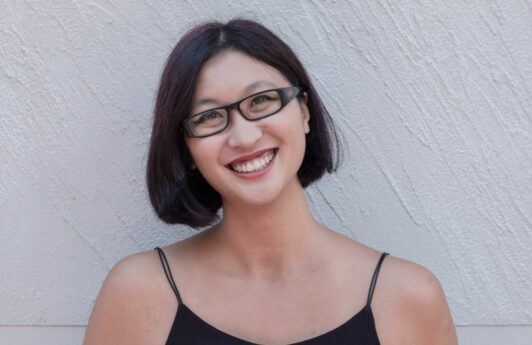 Gallery
Short Hairstyles and Haircuts for a Fresh, New Look
Check out this roundup of short hair ideas before heading to the salon for a haircut.
See article