15 Chin-Length Hair Pegs to Inspire You
Kick your chin-length haircut up a notch with these fashionable hairstyles!
If you're planning on going short, chin-length hairstyles are a chic and fun option. There are a lot of ways you can make a chin-skimming cut work for you, no matter your hair type. Plus, it takes years off your look—and anything that makes us appear younger totally has our vote!
In case you're looking for reasons to finally make the cut, we have gorgeous chin-length hair ideas that you're sure to fall for!
Our Fave Chin-Length Hairstyles and Haircuts
1. Sleek, Chin-Length Bob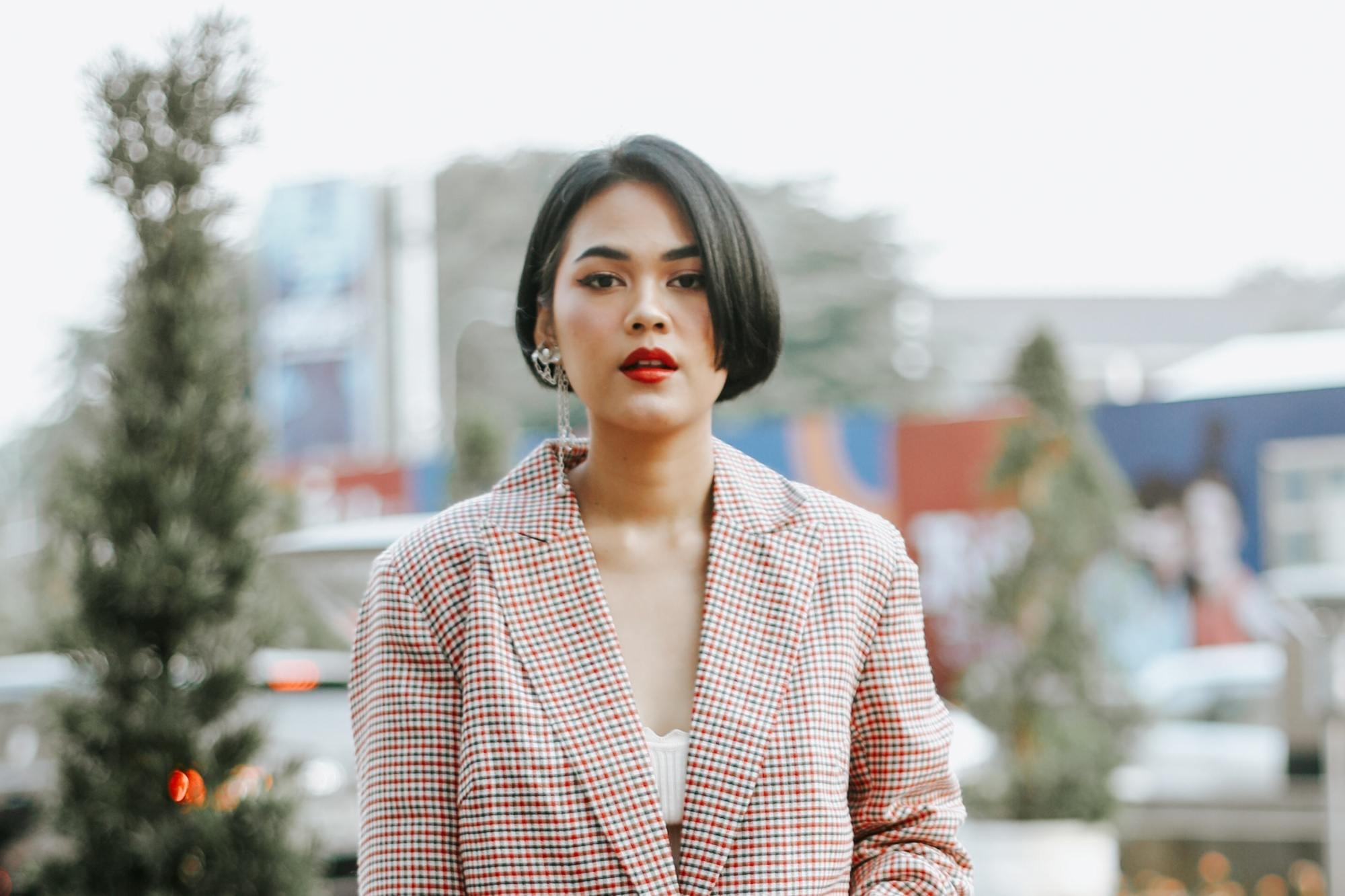 A sleek bob may look simple but it's far from boring. Achieve this look by straightening your hair using a flat iron. Iron the tips of your hair inwards to get rid of flyaways. Then, just finish with a drop of hair serum for a glossy, frizz-free finish.
Editor's tip: We recommend applying TRESemmé Keratin Smooth Anti-Frizz Shine Serum to your hair as a finishing touch. It has keratin and marula oil, giving your hair five benefits in one system. It calms frizz, adds shine, detangles knots, makes your hair soft, and tames flyaways. 
2. Messy Chin-Length Hair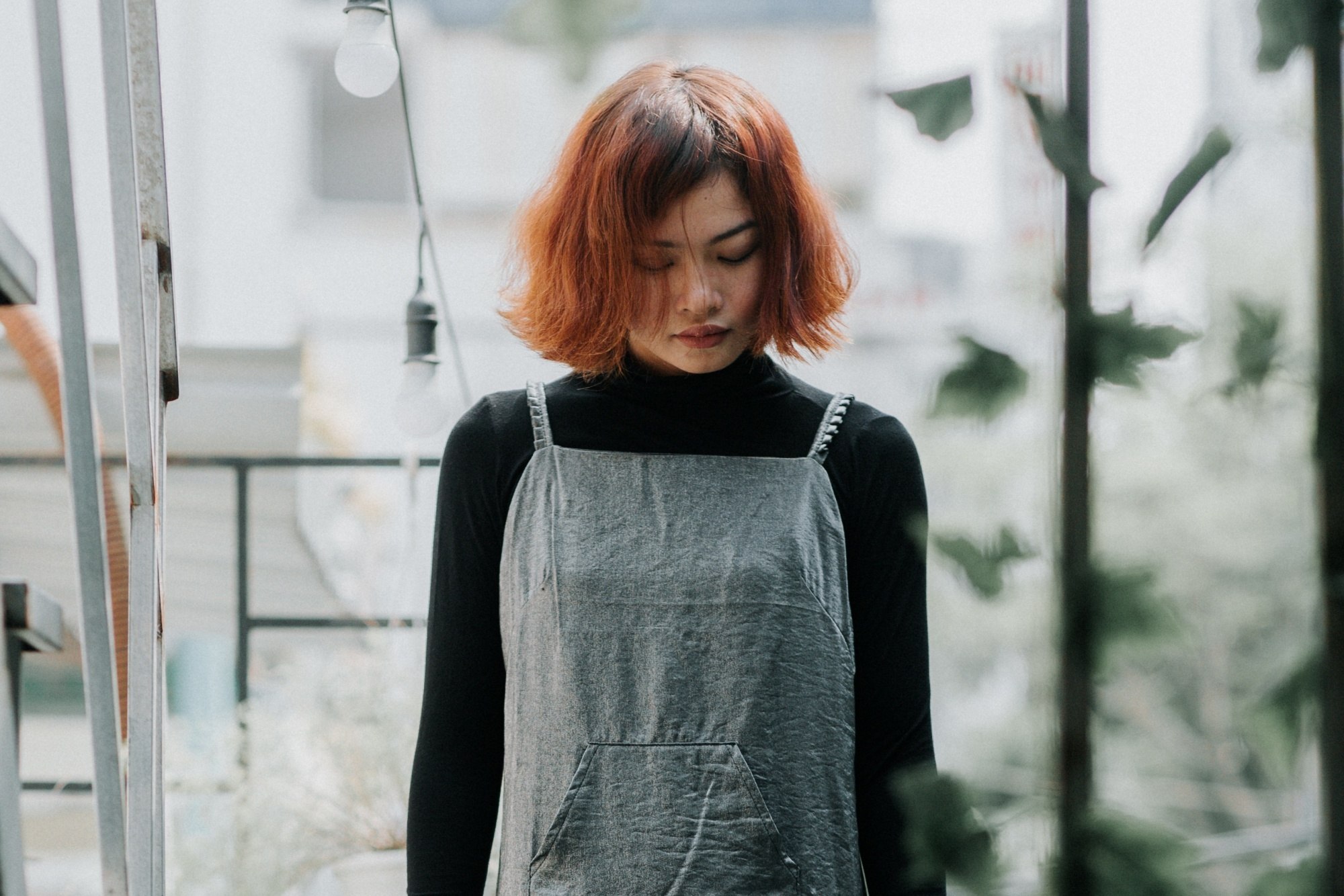 This fresh-off-the-runway look gives you a stylish and edgy vibe. And if you're having a bad hair day, no one would notice when you're rocking this messy-chic hairstyle.
3. Chin-Length Bob With Headband
Make your short hairstyle more fun by jazzing it up with your favorite headband. When you're having a bad hair day and you don't have time to style your hair, just put on a headband, and voila! Hair crisis averted. This is also a great summer look to wear during your trips to the beach.
Editor's tip: Everyday styling may dry out and damage your hair, so make sure it stays healthy by using Dove Botanical Silicone Free Shampoo for Damaged Hair Restore. It is made with 100% botanical oil with pink Moroccan rose extract that restores dry and damaged hair. It also has floating petals, which dissolve as you lather, for more nourishing power. This shampoo also has a gentle, silicone-free formula, so try it if you're shifting to a clean beauty regimen. 
For best results, complement Dove Botanical Silicone Free Shampoo for Damaged Hair Restore with Dove Botanical Hair Conditioner for Damaged Hair Restore. 
4. Chin-Length Bob With Full Bangs
Want a Korean-inspired, short haircut? Get a chin-length bob and add bangs that fall at eyebrow level. You can wear it sleek or messy, depending on your mood for the day.
5. Bob With Bangs and Headband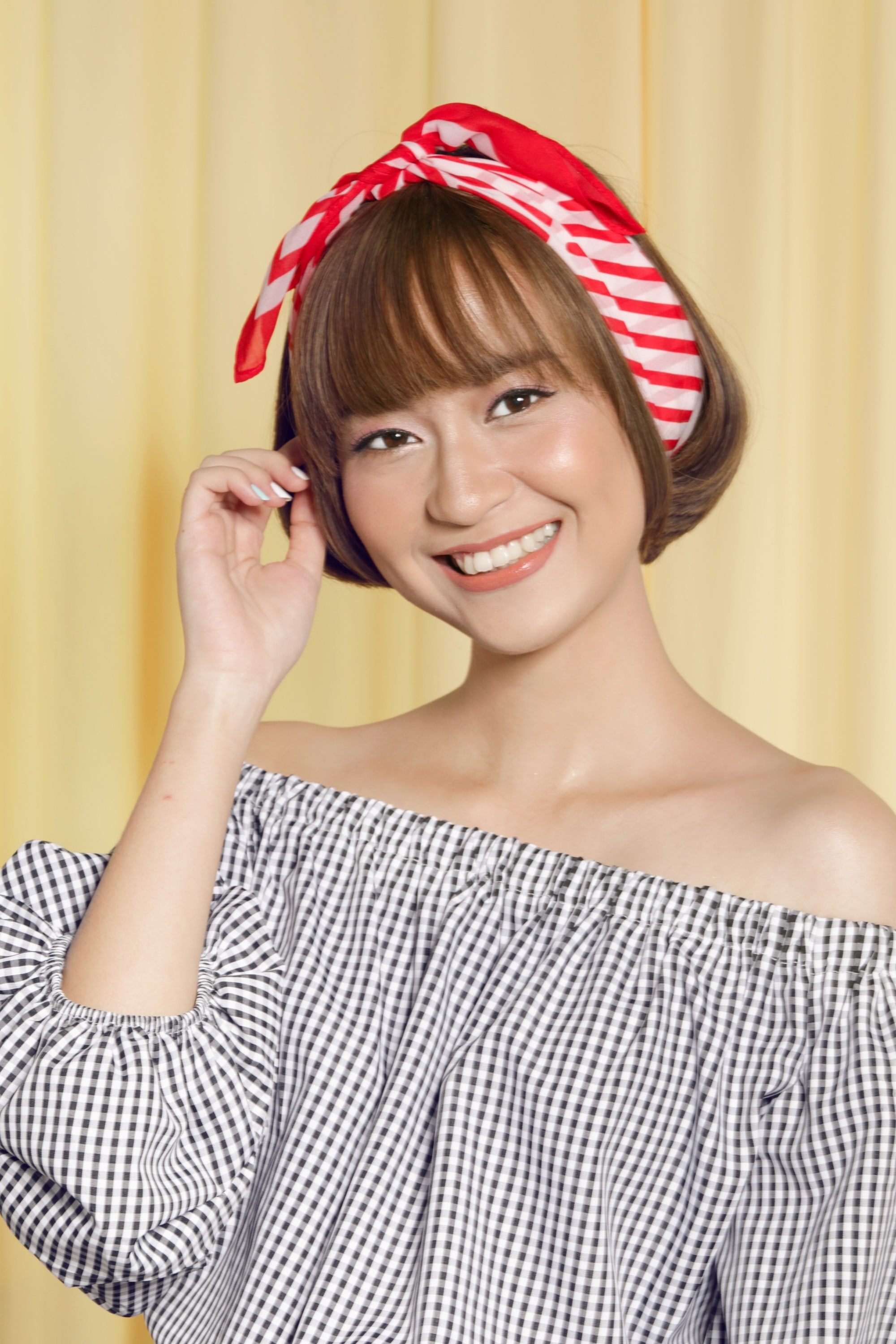 Of course, you can wear a headband to spice up your bob with bangs. You can even use a headscarf; just fold your bob into a triangle half, then fold it horizontally until you're left with a piece of folded fabric that's an inch or two wide. Then, tie it around your head, and you're done!
6. Chin-Length Hair With Baby Bangs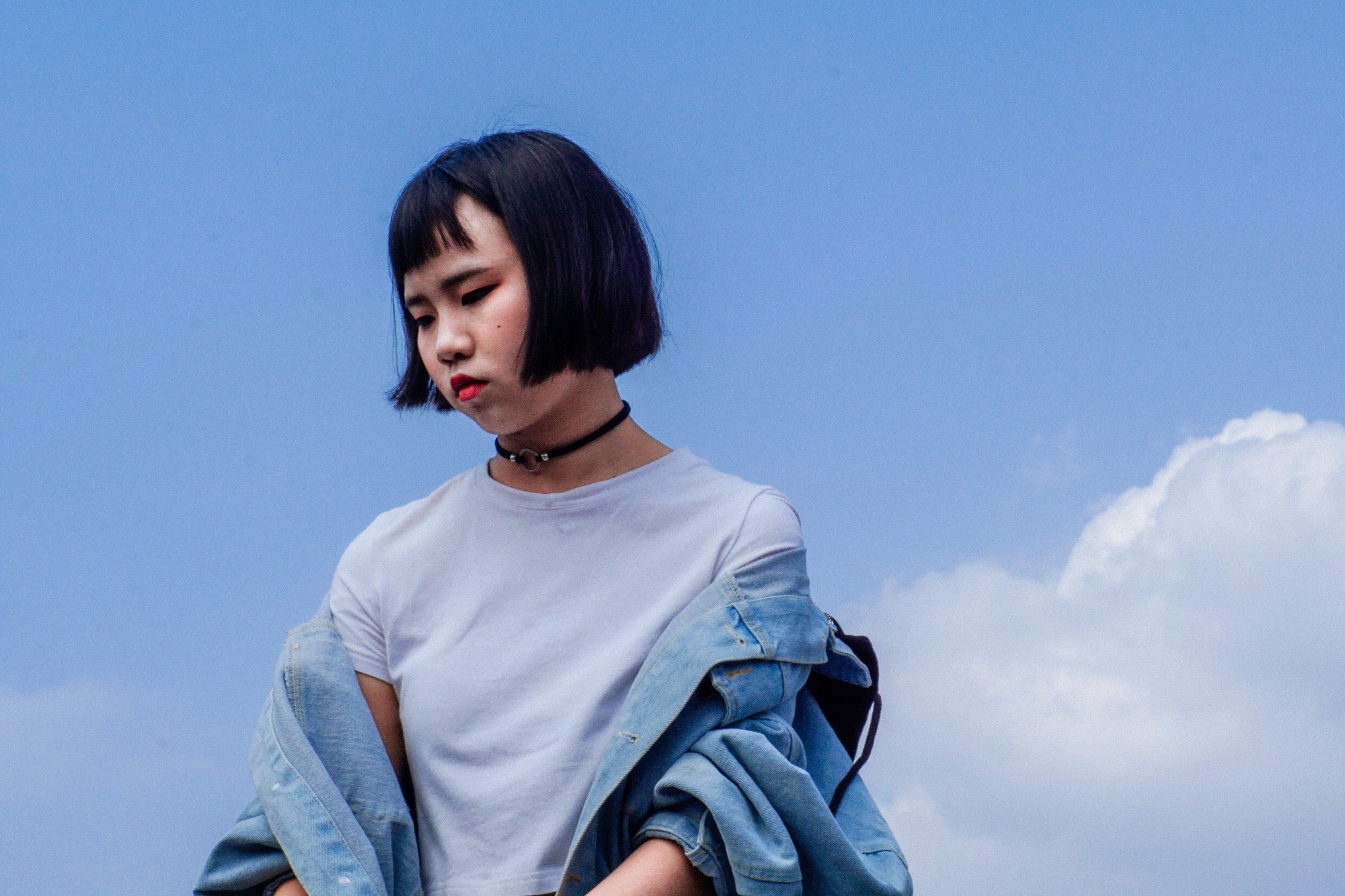 For an edgy look, get baby bangs to go with your chin-length bob. Just remember to always blow-dry and iron your short bangs down and straight to keep them in good shape all day.
7. Bouncy Bob With Center Part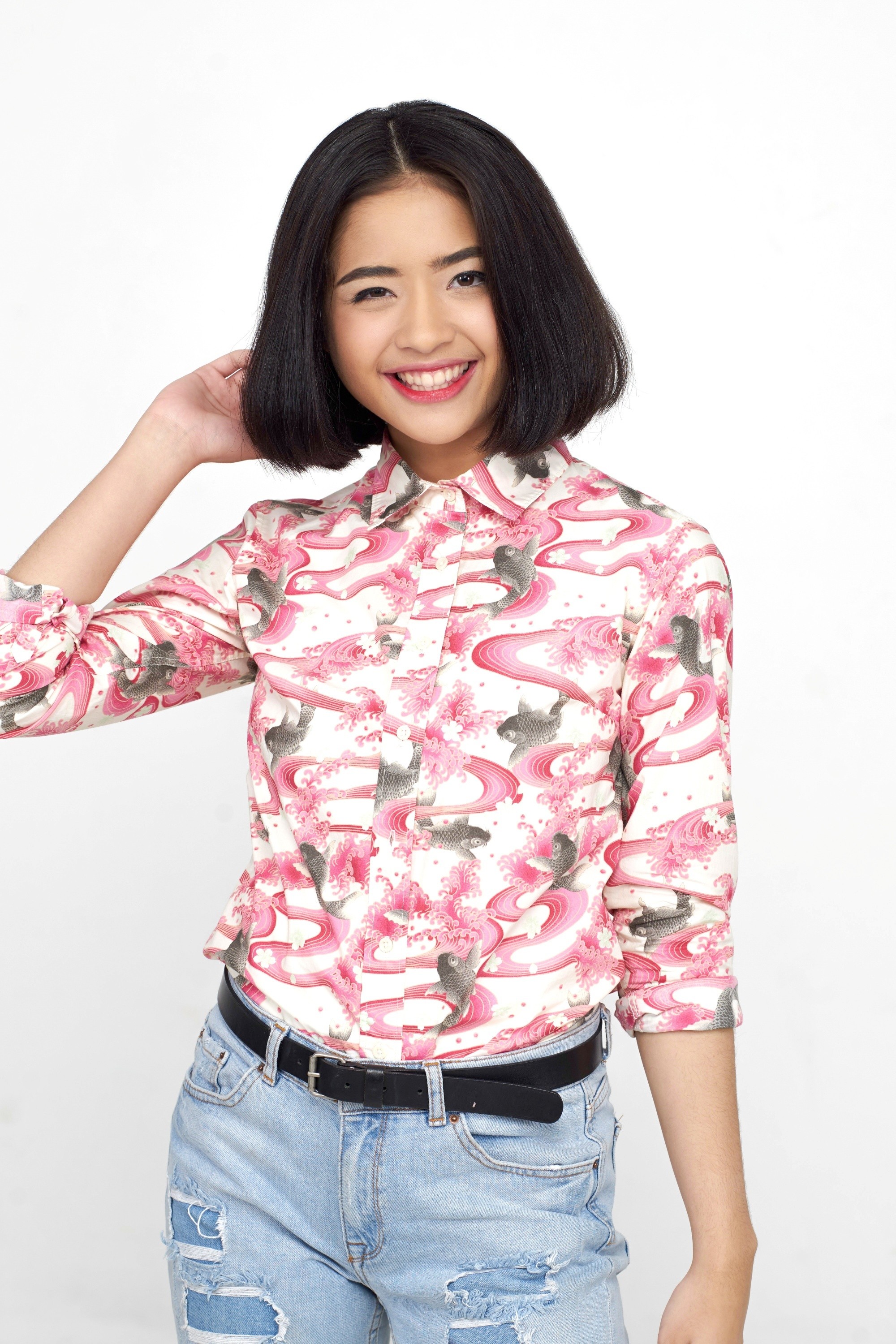 Got thin hair? Give your chin-length bob a blowout by blow-drying it one section at a time while brushing each section's underside inwards. This way, you give your hair more bounce and movement, keeping it from looking flat and limp.
Editor's tip: Brushing and styling your hair with heated tools can make your hair brittle and lead to hair fall. Use Cream Silk Triple Keratin Rescue Ultimate Hair Fall Defiance Ultra Conditioner, which has revolutionary fiver actives that penetrate up to a cellular level to make hair stronger and prevent breakage. 
8. Vintage Waves
Skip your signature beachy waves and go for something retro like this classy and elegant hairstyle featuring vintage waves. It's a sophisticated look but it also has a hint of cuteness, giving your 'do a fresh twist.
9. Ombre Bob
Pair your bob with a splash of colors that show your personal style. This green/grey/purple ombre is particularly interesting, trendy, and gives an aura of confidence. If you want to go for more subtle shades, you can match your chin length hairstyle with more natural shades like browns or reds.
10. Scrunched Waves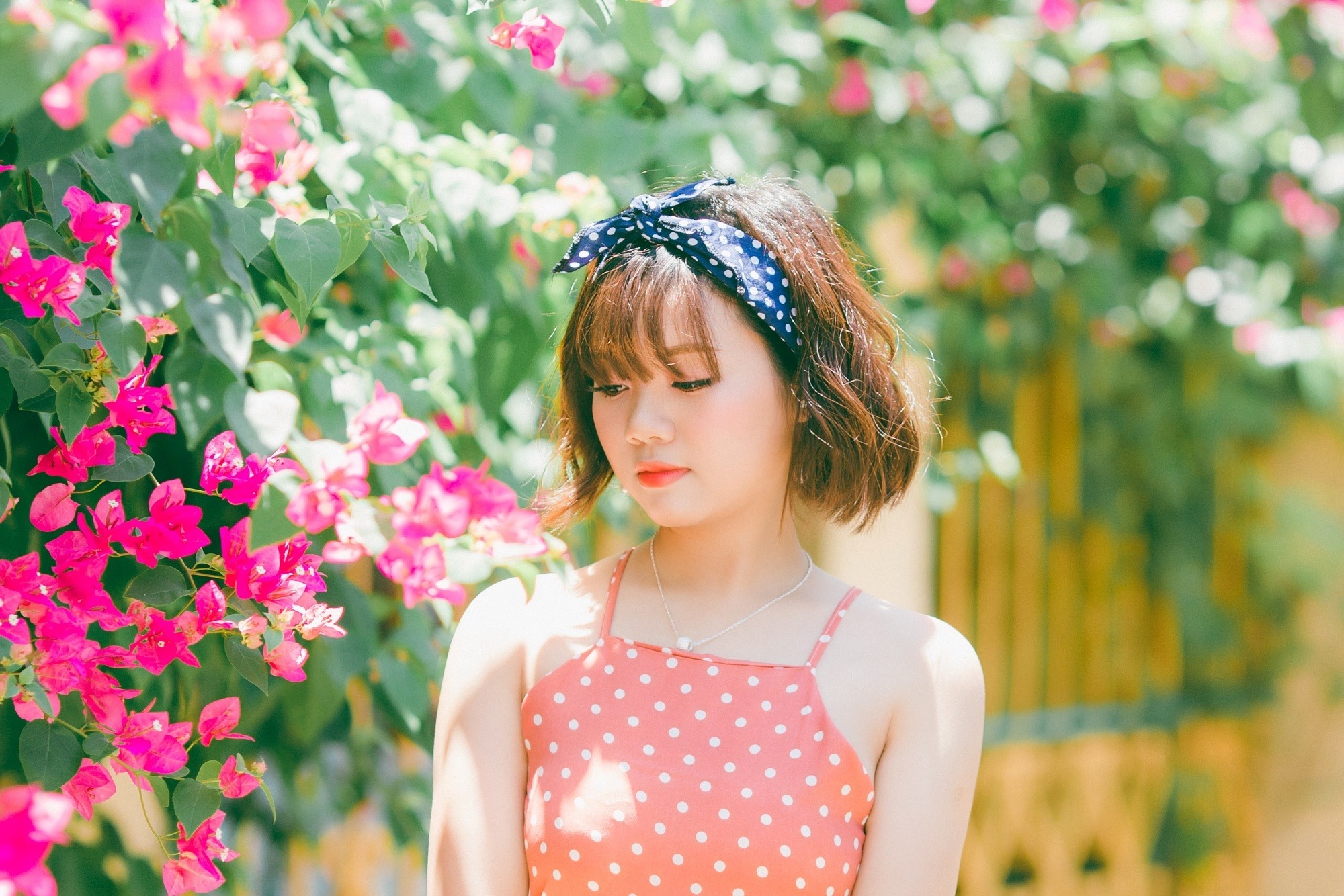 With waves, your chin-length bob won't look flat and limp and your layers get more defined. Make sure to point-cut the tips of your bob to give it texture. You can also add wispy bangs for a soft and trendy look.
11. Curly Bob
Having naturally curly hair shouldn't keep you from cutting your hair to chin length. The key is strategically layering your hair so you get a bob with a good shape instead of the so-called triangle hair or hair with flat roots weighed down by tips with too much volume.
12. Headband Braid
If you want to braid your chin-length, curly hair, go for the headband braid. It keeps hair off your face, and because only a small section of your hair is braided, you still get to showcase your curls.
13. Textured Bob With Bangs
Exude a très chic vibe by going for this French Bob hairstyle. If you already have wavy hair, all you need to do is iron your bangs so it stays in good shape. But if you have straight hair, you can easily add texture by curling your hair one small section at a time and finger-combing your waves to make them loose and relaxed.
14. Bubble Ponytail for Short Hair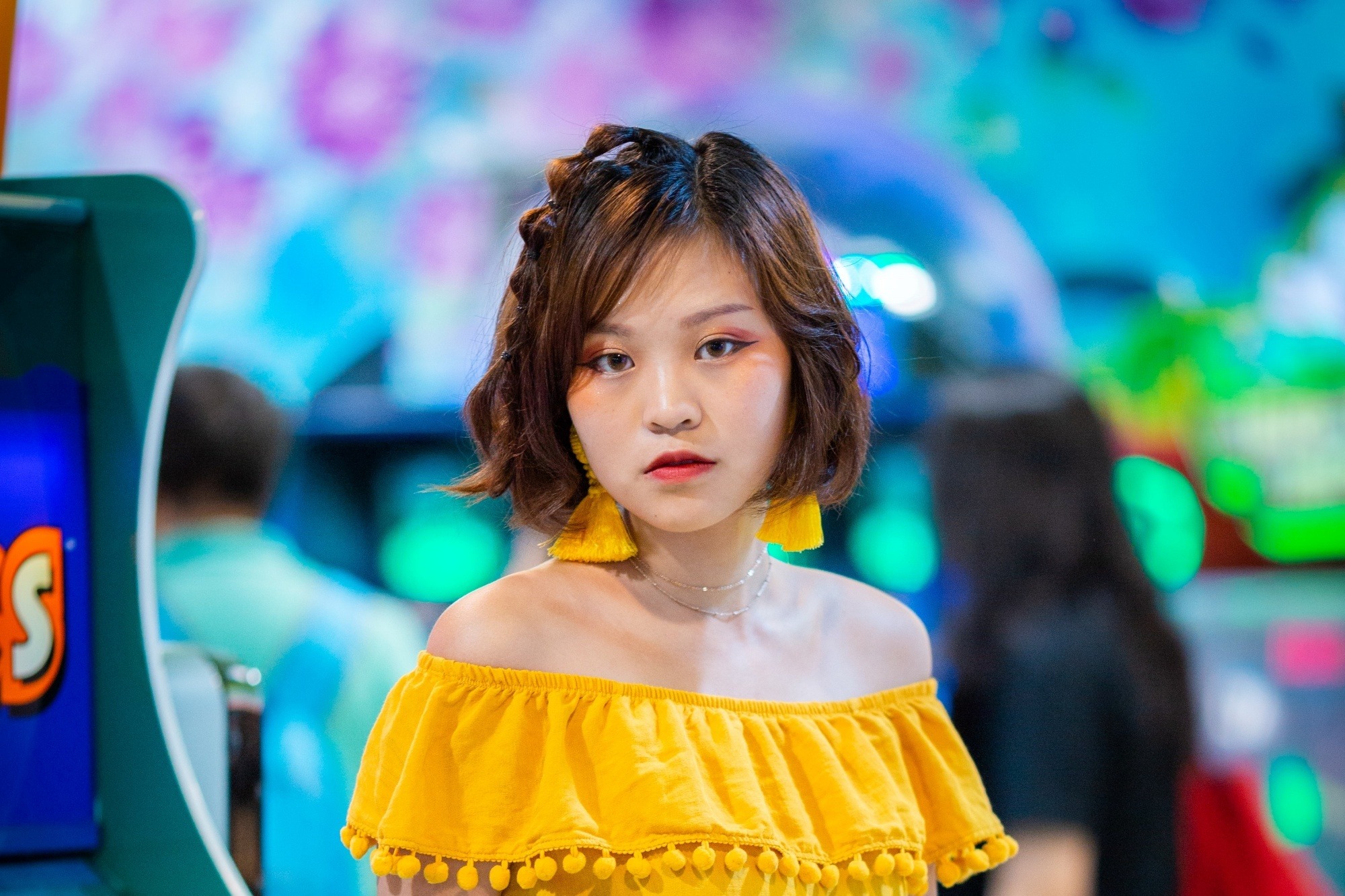 Try this cute hairstyle for short hair when you want to add some personality to your look. To create this hairstyle, take a section of hair near your crown and tie a series of elastics on it. Then, gently pull the sides of the hair in between the elastics to create small, bubble shapes.
15. Graduated Bob
An angular chop with the longest strands hitting the chin like this is not only ultra trendy and sophisticated, it also gives your hair dimension and an instant volume boost. Remember: the shorter and higher the layers, the more voluminous it would look.
Aren't these chin length hairstyles a winner? Go on and give them a try. Sport a fresh, new look that's perfect not just for summer but all year long.
Prev Article
Next Article
Gallery
Thick Hair? Here's How to Wear It Short and Chic
Yes, short hairstyles for thick hair are doable. You just need a few styling products to help you nail the look that you want.
See article